Estudio Montevideo has recently completed works on this kindergarten reconstruction project in Córdoba, Argentina. All of the walls that divided the pre-existing classrooms were opened, and they were all replaced with curtains that allow for greater flexibility, offer acoustic insulation, and are pleasant to the touch and to the eye in order to create this wide, integrated, and dynamic space. The restrooms were moved, and the unevenness in the area that prevented fluid flow was united. Discover more after the jump.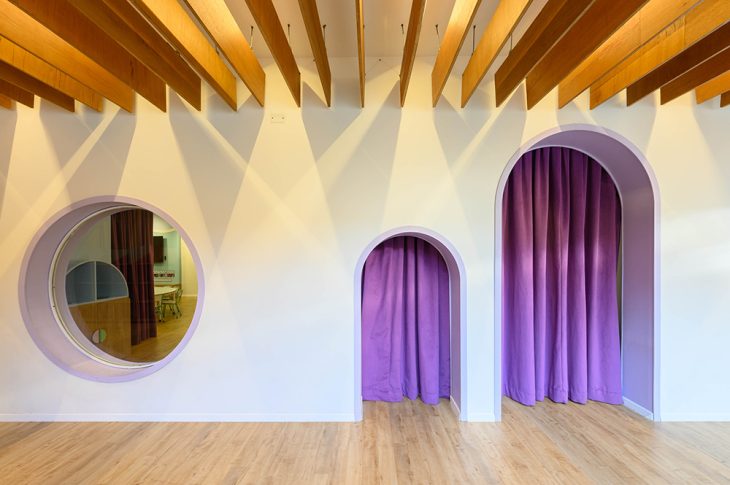 From the architects: The proposal was born from transforming the available space, leaving behind the structure of past teaching logics, to expand and open the way to new forms of learning in which space plays an enabling role.
We thought of a fluid and flexible container that involves four learning dynamics: life, the campfire, the cave and the water well.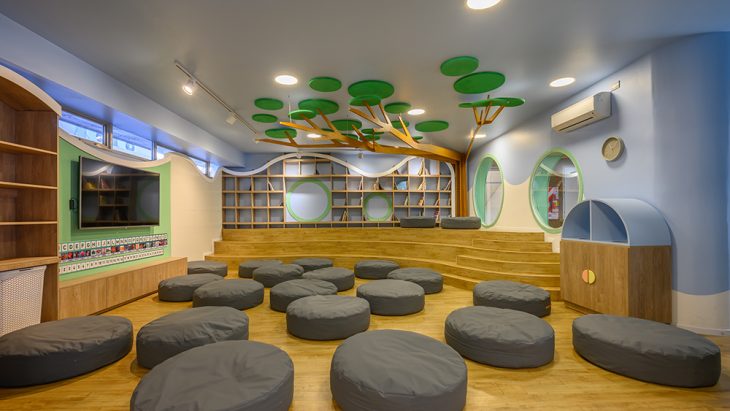 To achieve this large, integrated and dynamic space, all the walls that separated the pre-existing classrooms were opened and replaced with curtains that allow greater flexibility, provide acoustic insulation and are pleasant to the touch and sight. The restrooms were relocated and the unevenness that hindered fluid circulation in the space was unified. A floor was laid to integrate the entire environment with two shades of wood that undulate and play with each other. In addition, the ceiling was unified using color, lighting and acoustic panels as a resource.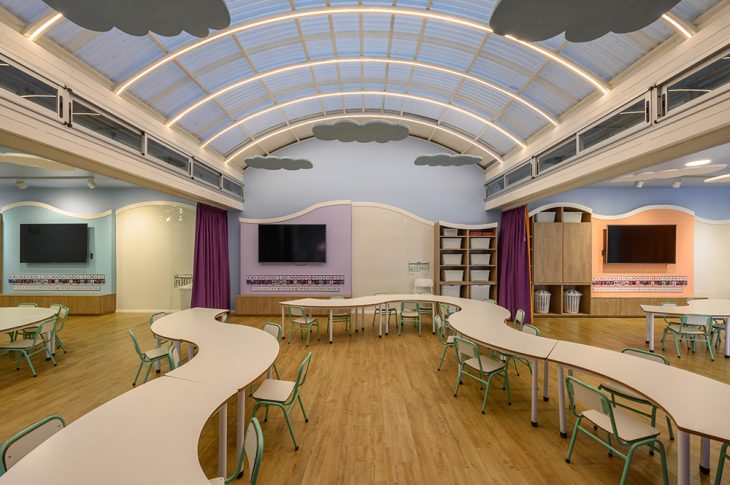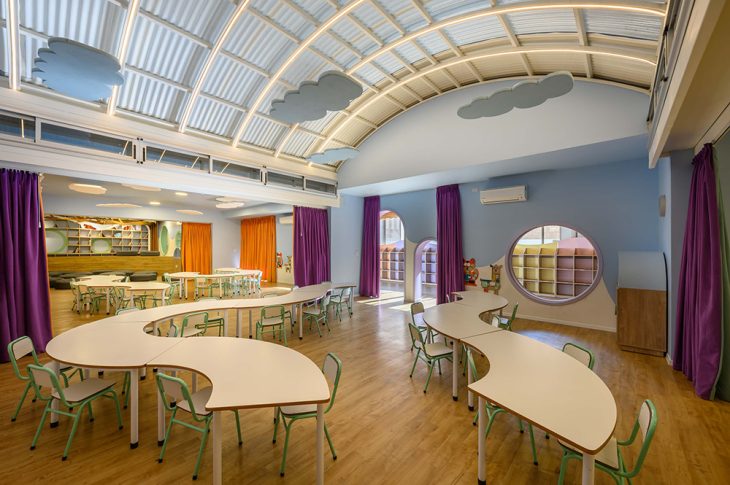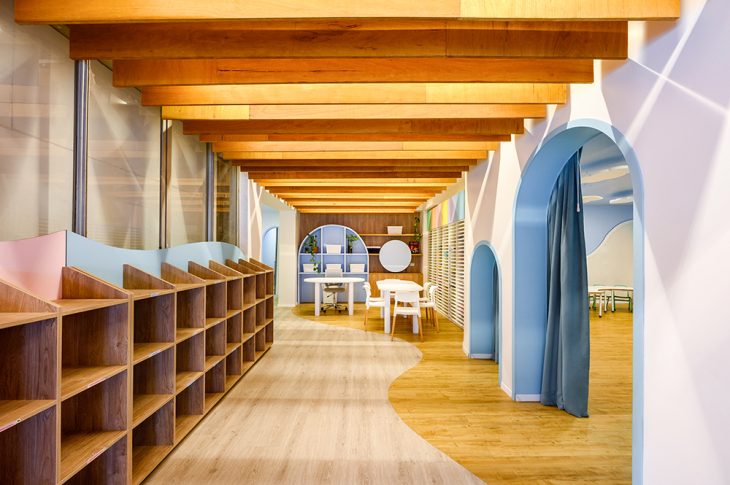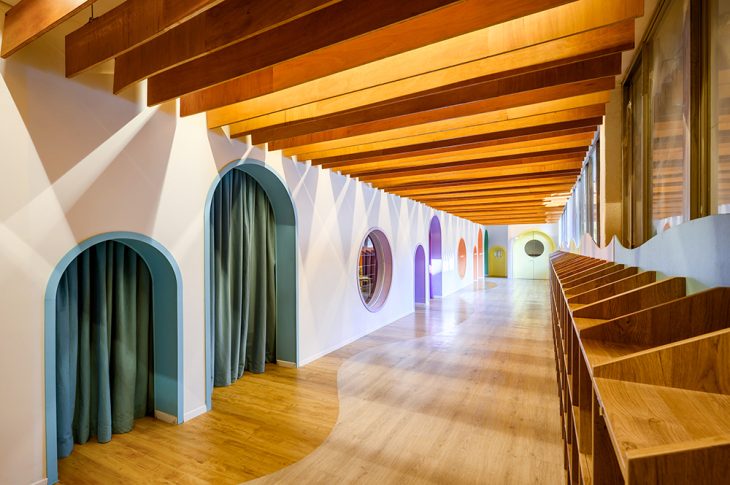 The interior aesthetics of the proposal takes elements from nature that refer to the ultimate metaphor, life. A large wooden tree, a line that curves making an analogy of a mountainous horizon, the celestial sky and clouds throughout the garden. These elements provide warmth and at the same time play a role of approximators to the scale of the children with textures, shapes and colors accessible to touch and sight.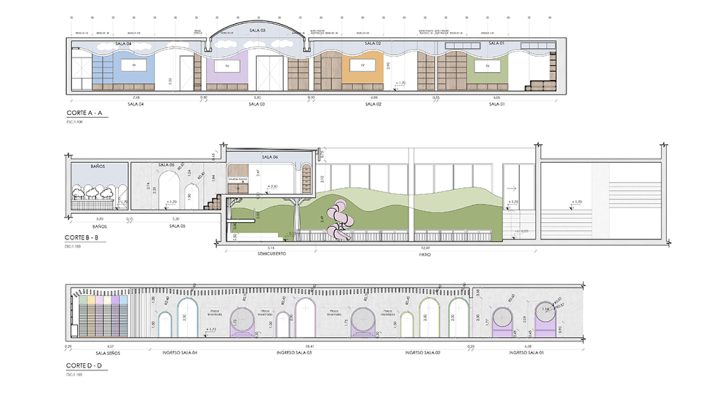 Architecture office: ESTUDIO MONTEVIDEO – www.estudiomontevideo.com
Country: Argentina – España
Project Name: Jardín Santo Domingo
Project year: 2022
Surface: 485m2
Location: Cordoba, Argentina