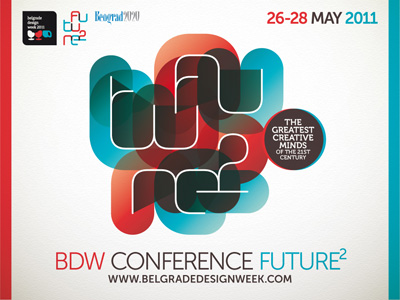 Belgrade Design Week 2011
Date: May 23rd – May 28th
Website: www.belgradedesignweek.com
The 6th Belgrade Design Week will be held between the 23rd and 28th May 2011 at Jugoslovensko dramsko pozoriste. As part of the Design Week from the 26th to the 28th of May, our famous three-day educational conference, this year under the name FUTURE², will once again present the leading global creative thinkers of the 21st century.
Our sister site Design Scene is proud to be amongst this years BDW media partners, to find out more about the participants of this years BDW continue over to DESIGNSCENE.net.