Gucci is set to dazzle the streets of London with the much-anticipated debut of its immersive exhibition, Gucci Cosmos. The event, which celebrates the brand's rich 102-year history, will be hosted at 180 Studios, 180 The Strand, starting from October 11, 2023, and will continue to captivate audiences through December 31, 2023.
Gucci Cosmos made its premiere in Shanghai earlier this year and has now embarked on a global tour, bringing its creative and immersive experience to London, a city deeply intertwined with the heritage of the iconic House. This exhibition aims to take visitors on a mesmerizing journey through time, exploring the House's history, its Florentine origins, and its enduring commitment to creativity.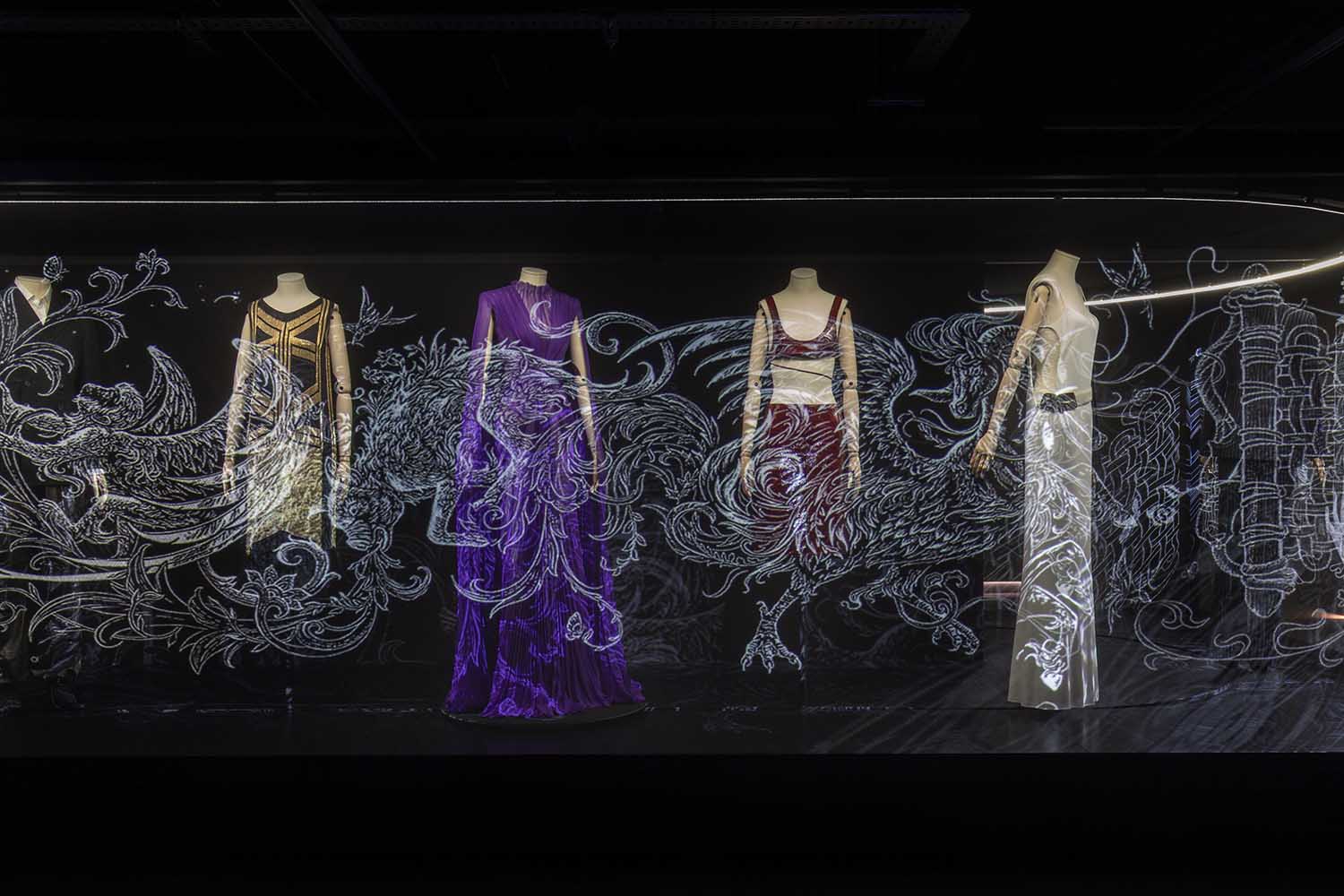 The story of Gucci's origin is intertwined with London itself. In 1897, a young Guccio Gucci worked as a luggage porter and liftboy at The Savoy, one of London's most exclusive hotels. It was here that he was exposed to the tastes and lifestyles of the international elite, which would later inspire his aspirations to create a renowned luggage brand. Gucci Cosmos delves into Guccio Gucci's experiences in London and how they shaped the brand's enduring codes and spirit.
Designed by renowned British contemporary artist Es Devlin and curated by esteemed Italian fashion theorist and critic Maria Luisa Frisa, Gucci Cosmos unfolds across a series of 'worlds' that showcase treasures from the Gucci Archive. This living repository, located in the 15th-century Palazzo Settimanni in Florence, serves as a constant source of inspiration for Gucci's creative teams.
Each world within the exhibition explores different facets of Gucci's history, from its founding by Guccio Gucci in 1921 to the innovative contributions of creative directors such as Tom Ford, Frida Giannini, Alessandro Michele, and the current creative director, Sabato De Sarno.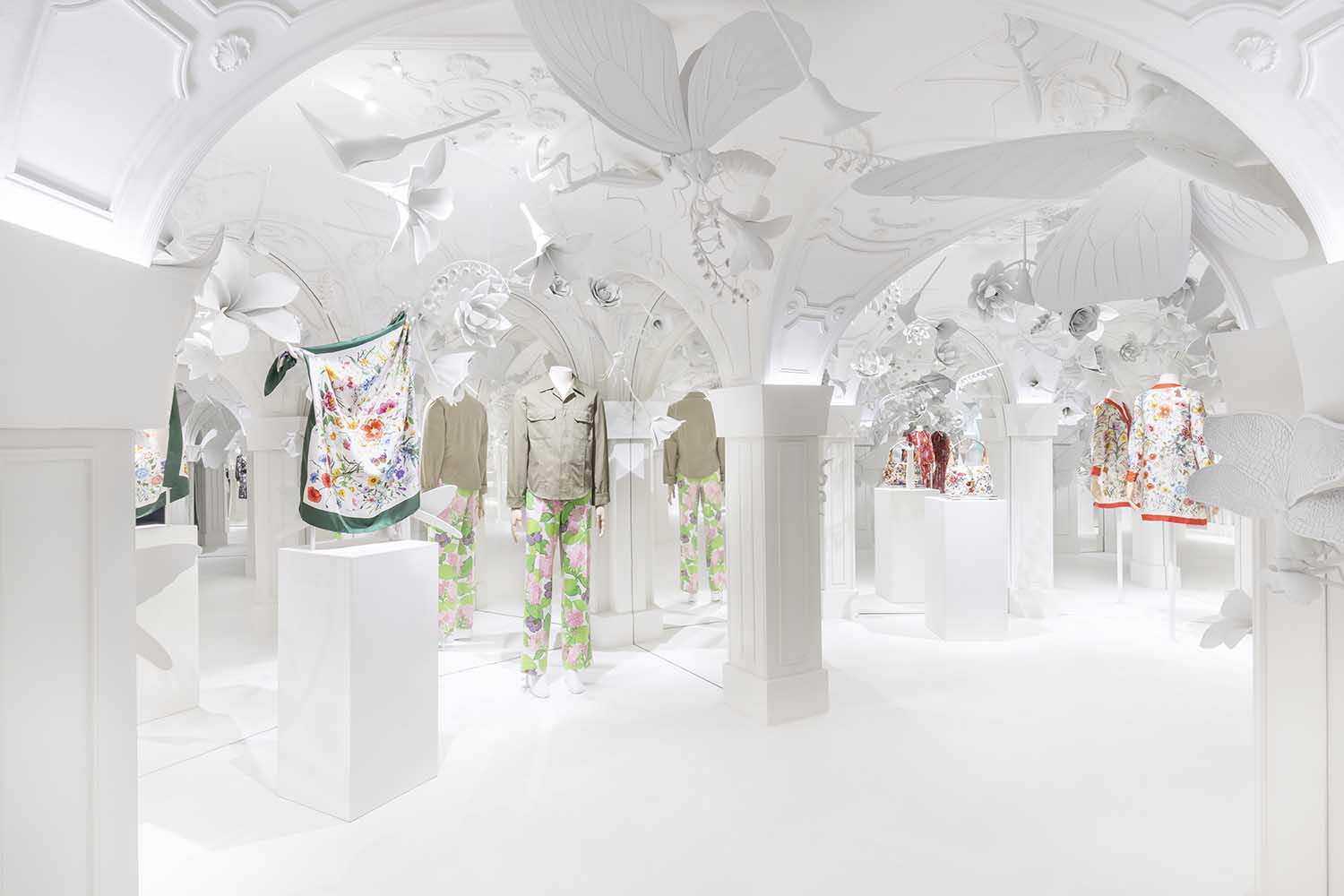 Es Devlin, the exhibition's creative mastermind, explains, "The House and its history over the past century can be mapped through an ability to evolve, expand, and renew itself. For the exhibition's iteration in London, I wanted to draw on the city's pivotal role in the House's origin myth, where a young Guccio Gucci rode up and down the red lacquered 'Ascending Room' at The Savoy, forging his future."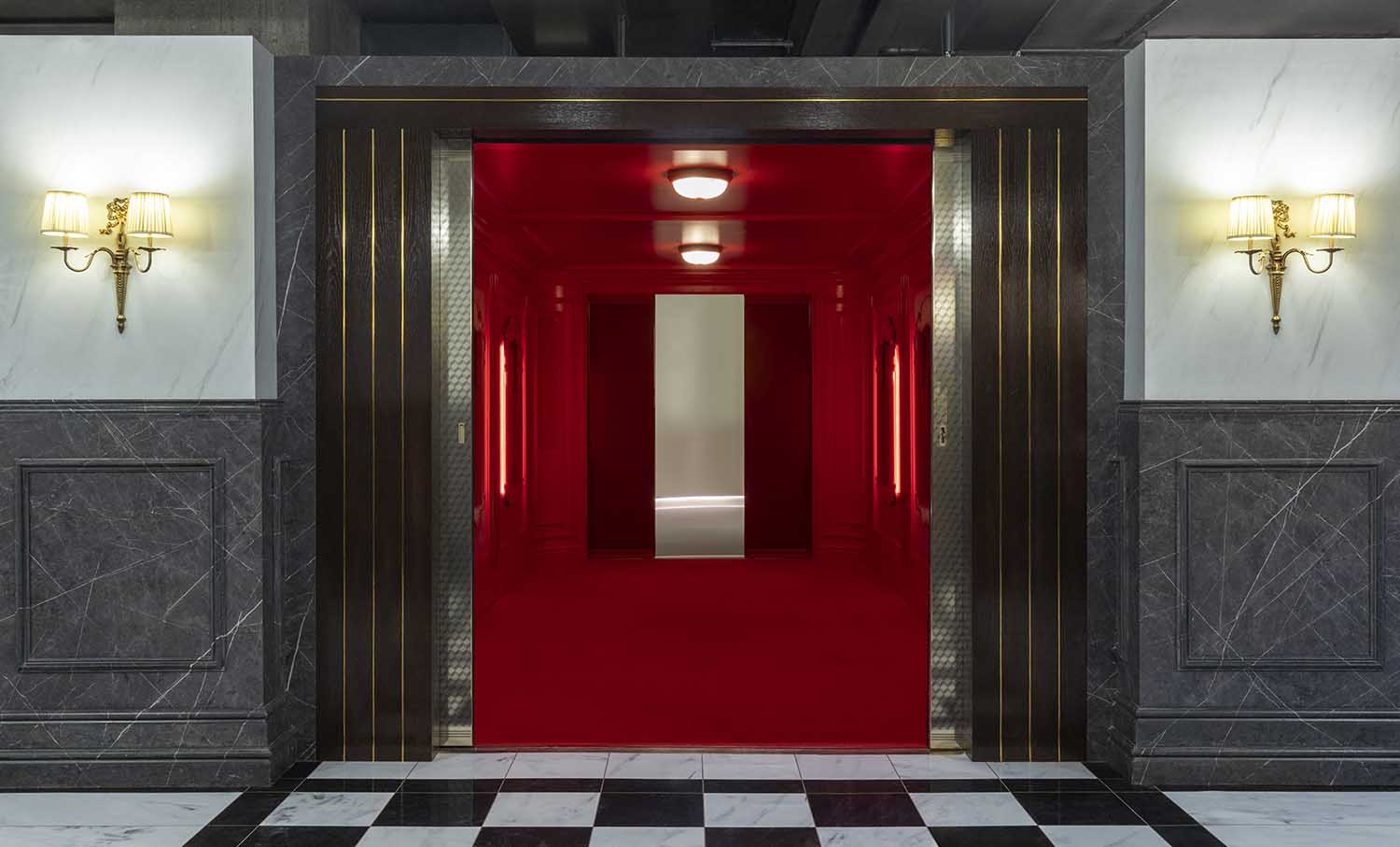 Maria Luisa Frisa, the curator, adds, "Gucci Cosmos is an immersive expository experience in which the origin story and history itself are continuously put to the test by the imagination of the future."
The exhibition begins with 'Duomo,' featuring mirror-image reproductions of Filippo Brunelleschi's 15th-century dome for Florence's cathedral, symbolizing Guccio Gucci's Florentine heritage. Visitors are then transported to the lobby of The Savoy, meticulously recreated to capture the essence of the late 19th century.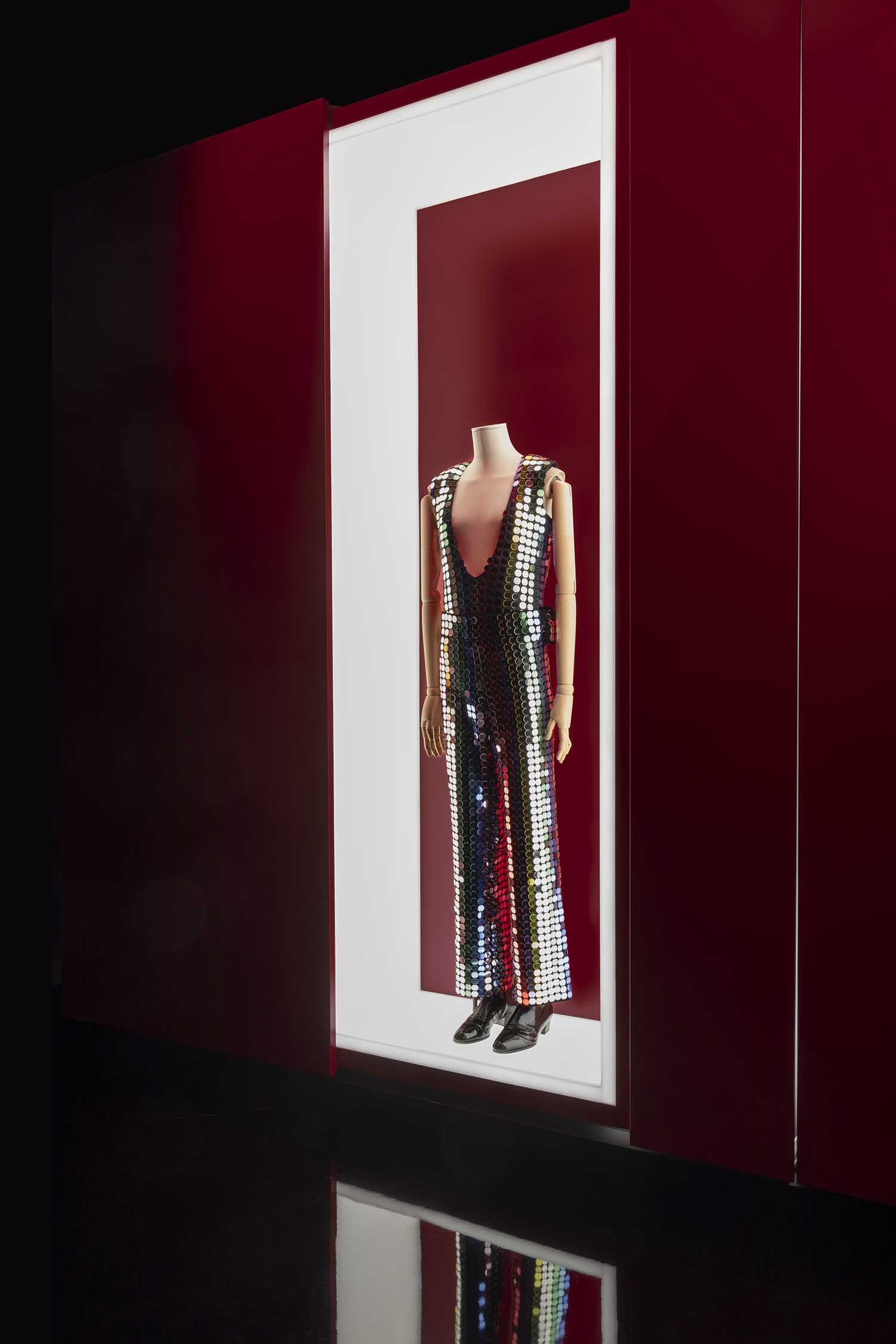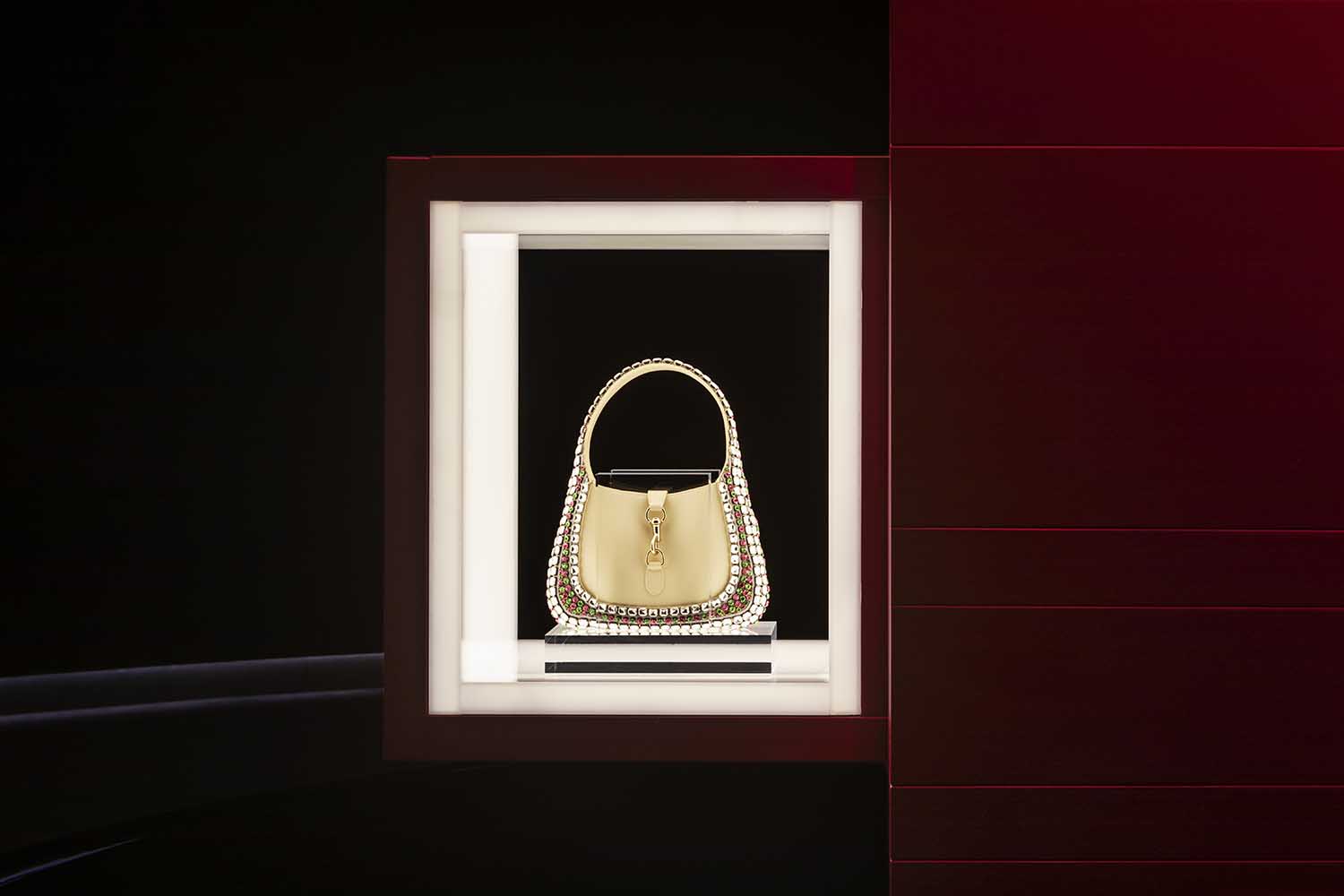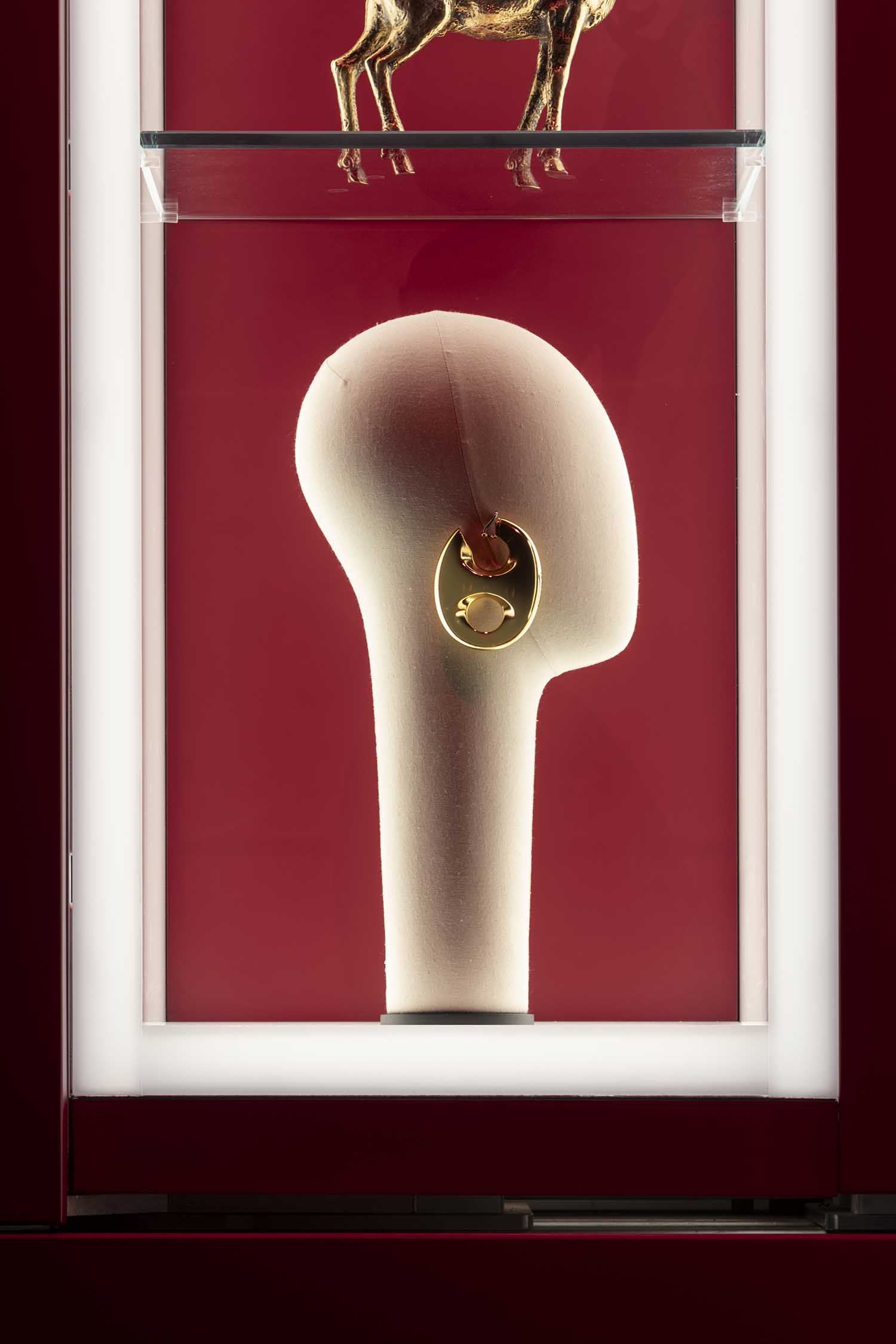 The centerpiece of the exhibition is 'The Ascending Room,' a large-scale reproduction of The Savoy's famous red lift, offering a unique son-et-lumière experience that narrates Guccio Gucci's journey from a liftboy to the founder of an artisanal luggage atelier.
Other worlds within Gucci Cosmos include 'Portals,' 'Zoetrope,' 'Eden,' 'Two,' 'Archivio,' and 'Cabinet of Wonders,' each revealing different facets of the brand's history and creativity. 'Carousel' presents a dynamic parade of Gucci fashion from the 1970s to the present day, showcasing the brand's enduring commitment to unisex fashion.
Finally, 'Gucci Ancora' immerses visitors in the world of Creative Director Sabato De Sarno's debut collection, adorned in the signature Rosso Ancora shade of red.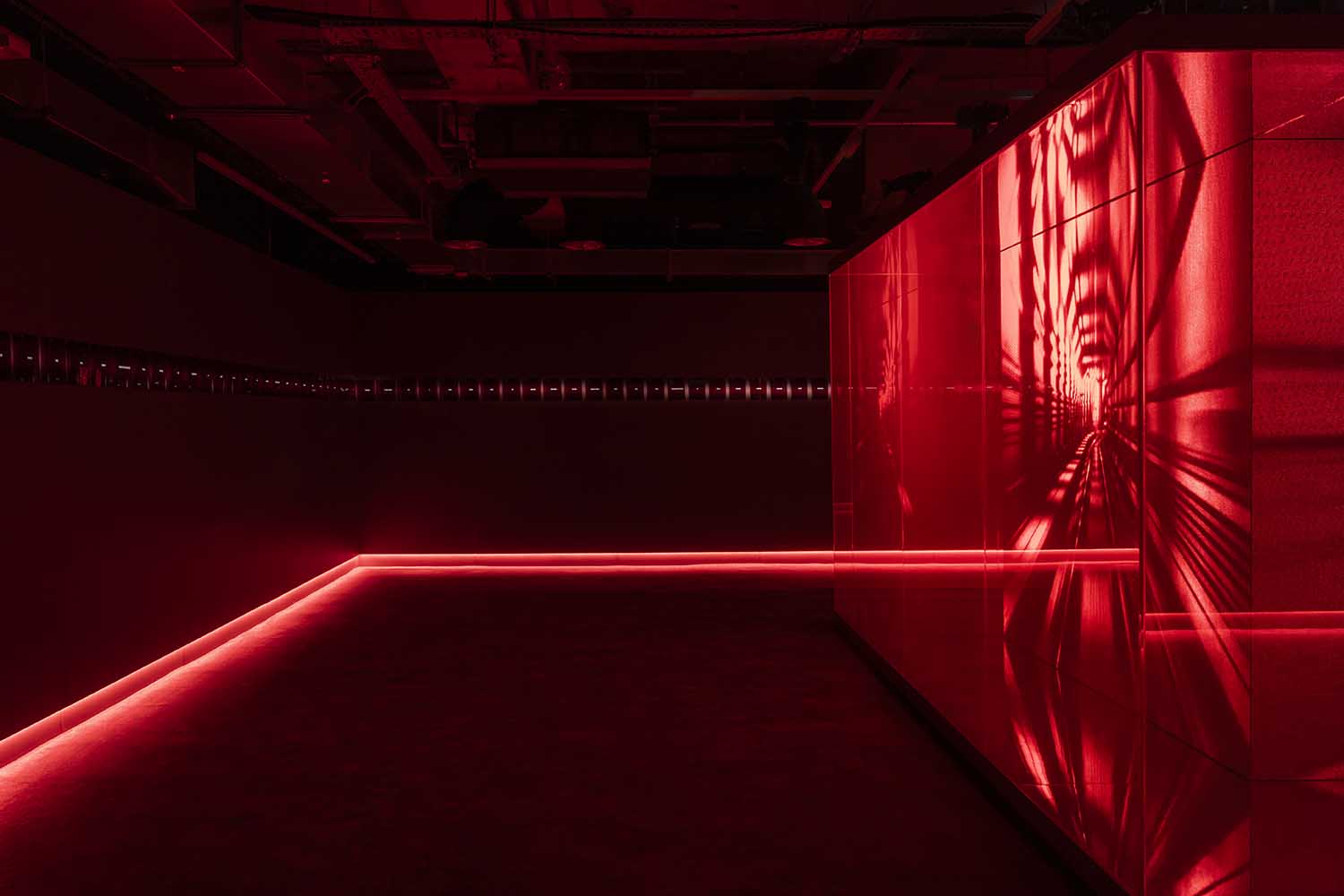 Gucci Cosmos is a testament to Gucci's everlasting legacy, from its origins in London to its growth as a global fashion powerhouse. This exhibition not only celebrates the House's iconic designs but also pays tribute to the remarkable talents of its designers and artisans, reinforcing Gucci's commitment to luxury, iconic style, and shaping the future.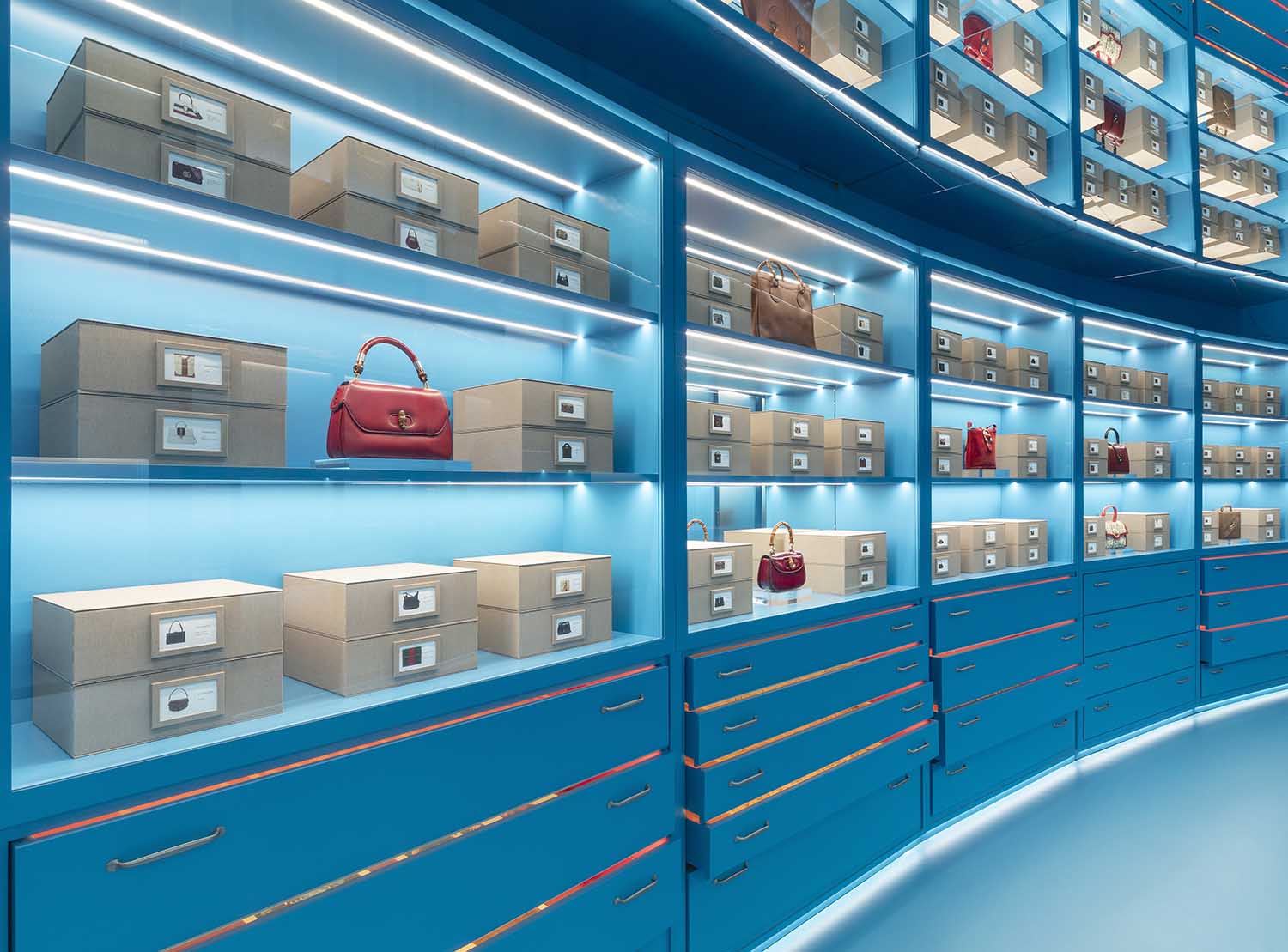 Don't miss the chance to embark on this extraordinary journey through fashion history. Gucci Cosmos opens at 180 Studios, 180 The Strand, London, on October 11, 2023, and runs until December 31, 2023.
CREDITS AND ACKNOWLEDGEMENTS
Exhibition Concept and Design Es Devlin
Curation Maria Luisa Frisa
Video Art & Audio Content
Creative Director Polina Zakharova
Producer Sveta Yermolayeva
Production Hard Feelings Studio
Sound Design / Composers Monoleak
Lighting Design Bruno Poet
The Ascending Room
Audio Content Polyphonia
Carousel
Artwork Curation Polina Zakharova & Hard Feelings Studios\
Artists Nuria Boj, Alexis Deacon, Joshua Donkor, Steve Harrison, Li Jianmei, Victo Ngai, Peter Zhang (Currynew), Vikki Zhang
Gucci Ancora Room
Creative Concept Sabato De Sarno
with Francesco Mari
Design Es Devlin
Video Art Luke Hall
Audio Content Polyphonia
Wall Poetry Yannis Ritsos "What to Do with the Stars"
© Crocetti editore, 2021. Italian translation by Nicola Crocetti.
Creative Project Management Beniamino Marini
Executive Creative Producer & Production LarMac PROJECTS
Duomo image courtesy of Opera di Santa Maria del Fiore