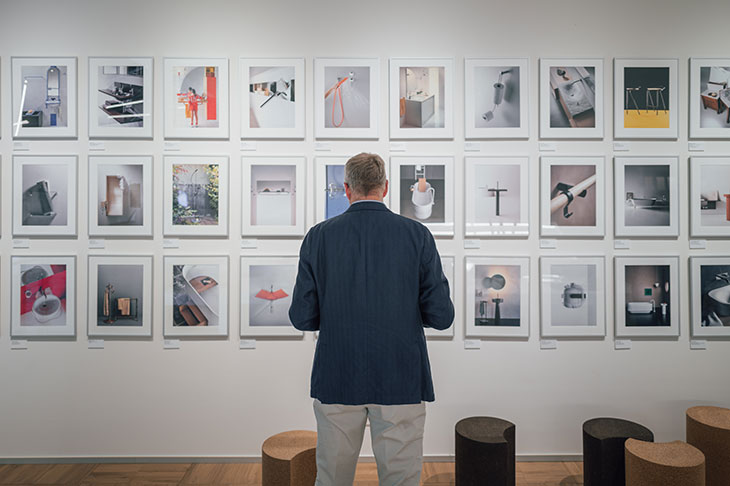 In the lush greens of the Mantuan countryside, Agape's Bosco becomes more than just a site—it transforms into a beacon of design heritage as it hosts a monumental exhibition, commemorating Agape's illustrious journey over the past half-century.
The legacy of Agape dates back to 1973 when the Benedini family pioneered a vision. This vision wasn't just about creating bathroom fixtures; it was about reshaping the very essence of how the world perceives bathrooms. From being mere functional spaces, Agape's designs elevated them to sanctuaries of well-being, blending form, function, and artistry.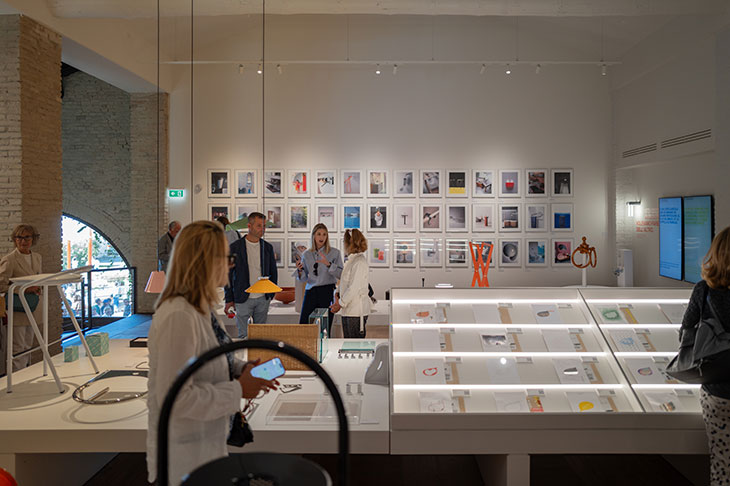 As visitors step into the exhibition, they are met with a profound sense of this journey. The title, "Actually, we wanted to do something else", speaks volumes of Agape's innovative spirit, showcasing a trajectory that began perhaps by chance, but evolved with intention, passion, and unparalleled craftsmanship.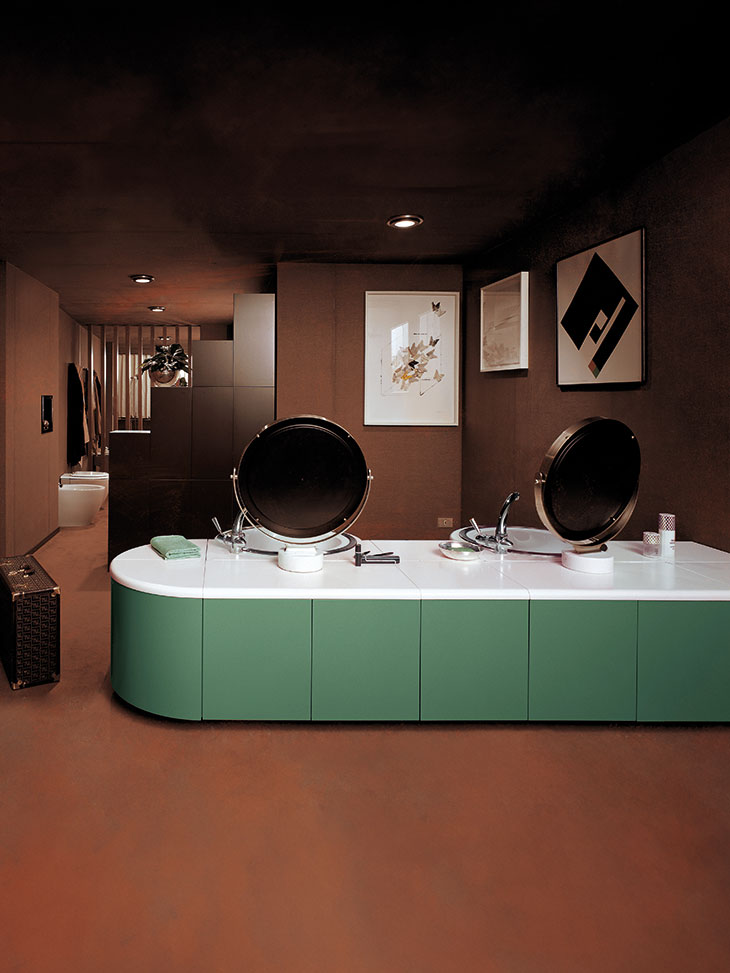 At the core of Agape's ethos are brothers Emanuele and Giampaolo Benedini. Their shared yet distinct architectural perspectives, along with their strong roots in Mantua's rich history and design culture, form the backbone of this exhibition.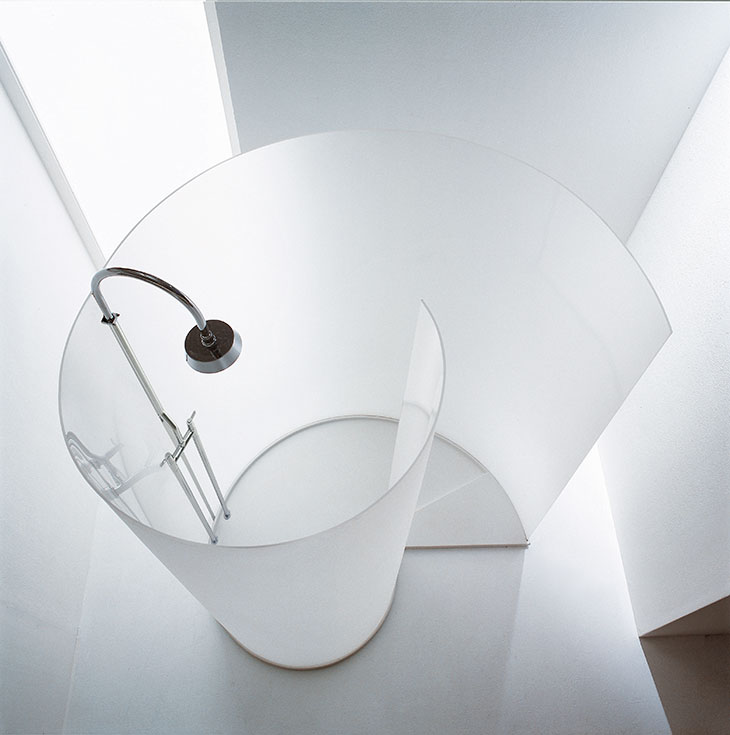 The display unfolds in layers, much like the chapters of a well-crafted book:
1. Agape's Photographic Journey
Photographs are more than visual records for Agape. They are art. Collaborations with renowned photographers like Aldo Ballo and Andrea Ferrari capture the essence of products in an ambiance carefully co-curated by Emanuele Benedini. Every snapshot, whether it's the Secchia rapita basin or a grandeur bathtub, tells a tale of inspiration, design challenges, and ultimate craftsmanship.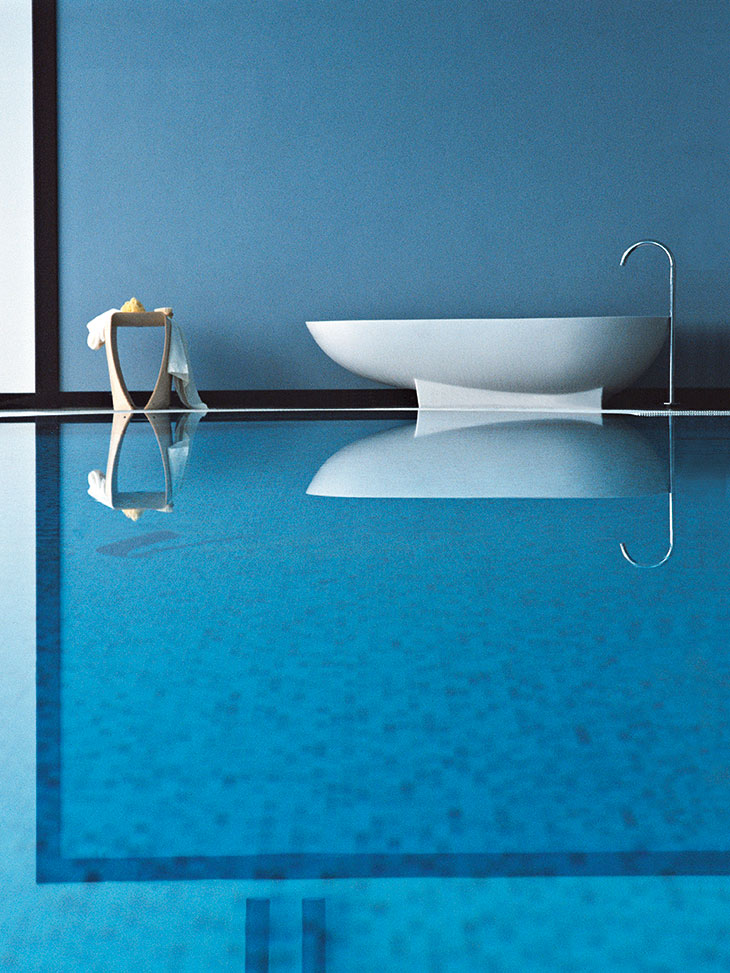 2. Memoirs of the Benedini Brothers
Complementing the photographs, digital screens cast reflections, memories, and musings from the Benedini brothers. Their words weave a tapestry of the trials, triumphs, and transformative moments, inviting visitors to delve deeper into the heart and soul of Agape.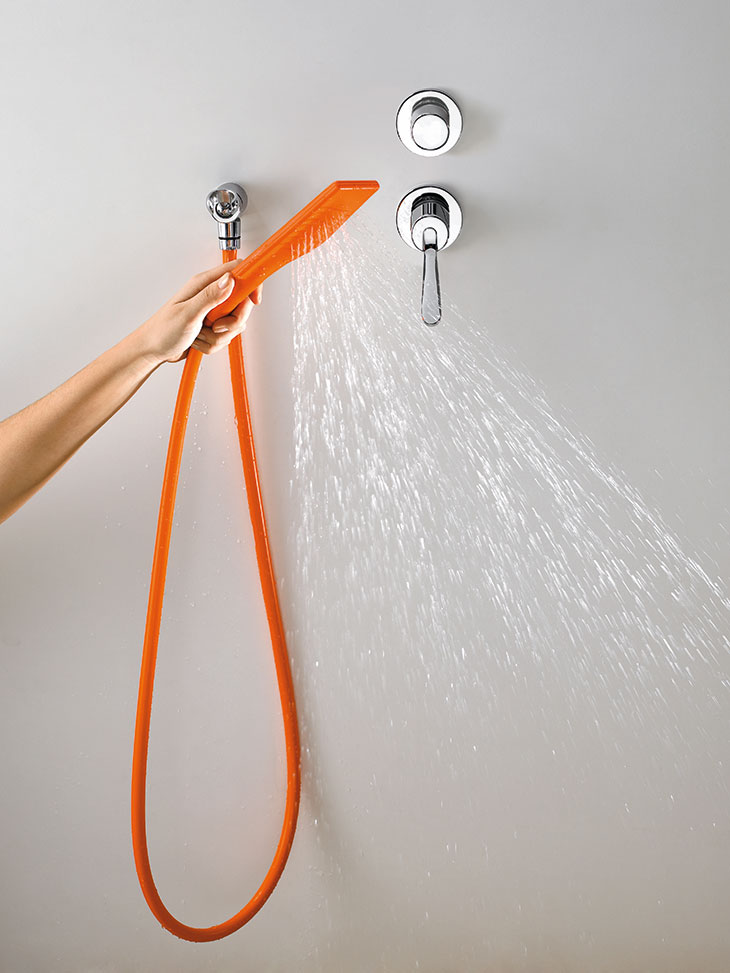 3. Product and Prototype Panorama
Agape's innovation is tangible in this section. Prototypes and finished products stand side by side, revealing the meticulous design evolution. Early masterpieces like the 1973 Mantus series display the brand's foundational ethos. The evolution is evident as visitors encounter designs like the Pump and the trailblazing Spoon tub, which marked a commercial zenith for Agape on the global stage.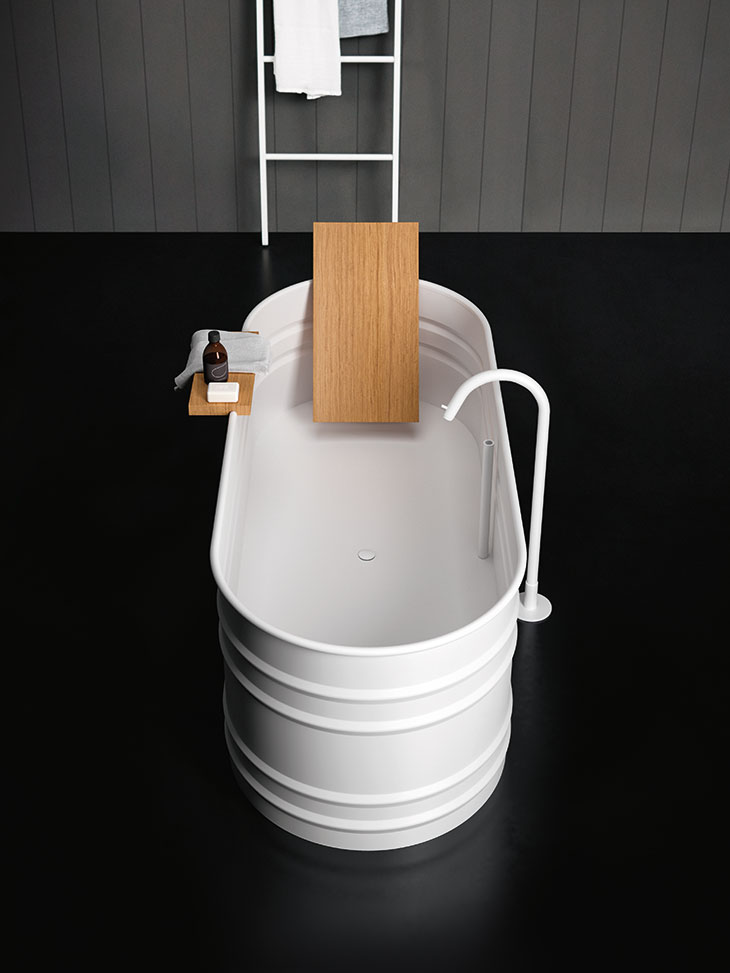 4. The Droplet – A Tribute
Perhaps the most heartfelt section of the exhibit, this space showcases Agape's iconic droplet symbol as reimagined by various designers. From Konstantin Grcic's quirky rendition to Patricia Urquiola's vibrant interpretation, the droplet becomes a canvas of creativity, echoing Agape's commitment to collaborative design.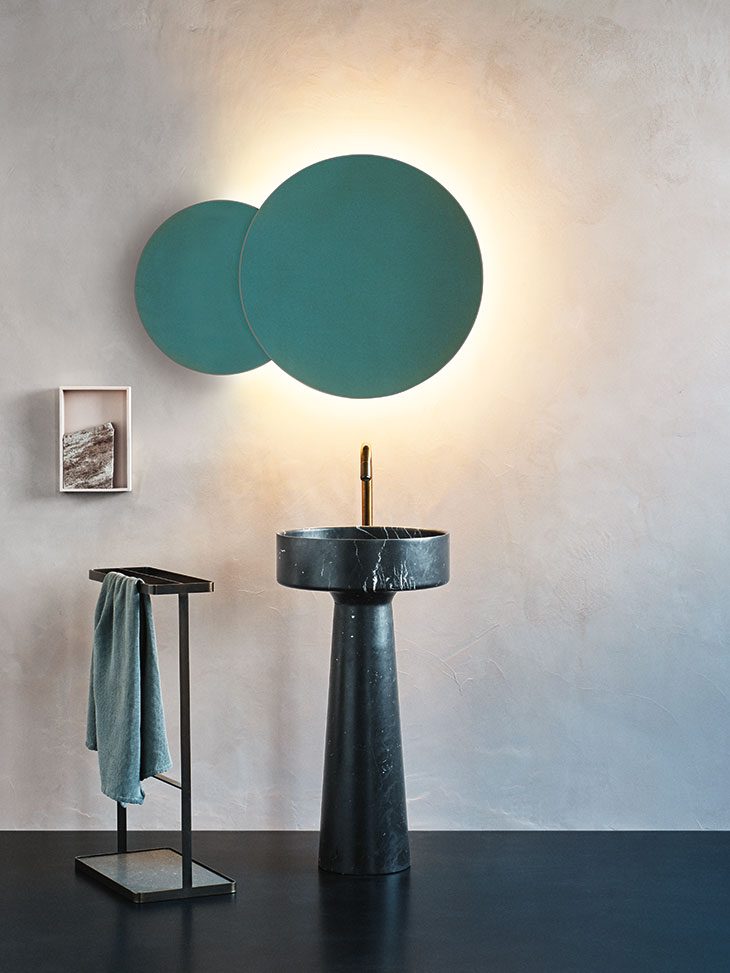 Beyond these core narratives, the exhibit captures the spirit of Agape's growth – from its earliest days in Spain with El Corte Ingles to its global imprint today. Agape's success isn't just in its innovative products but also in its ability to foster and nurture relationships with designers across the spectrum.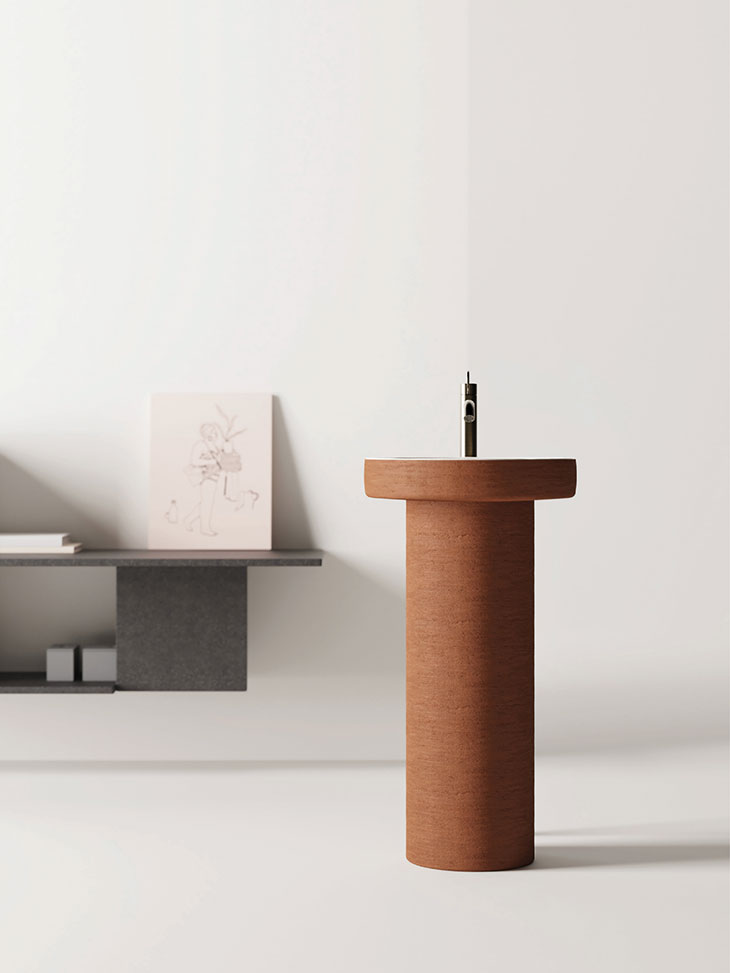 These relationships have been pivotal in ensuring that Agape remains at the forefront of design innovation. Partnerships with design maestros like Enzo Mari, Pino Pasquali, and later with luminaries like Patricia Urquiola, have significantly enriched Agape's design tapestry.
It's evident that Agape's journey, though marked by its dedication to the bathroom, extends far beyond. It's a journey of family, of unwavering dedication to design, and of a commitment to creating spaces that resonate with individuality and purpose.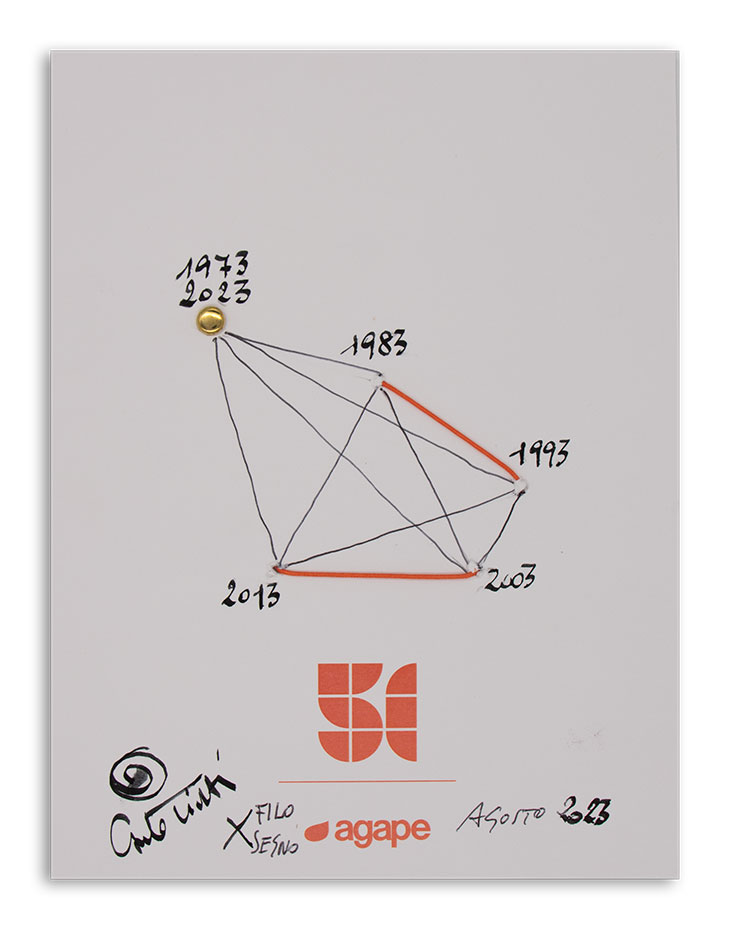 As the exhibition draws to a close, visitors leave not just with a visual experience but with an emotional one. Agape's 50 years have been about more than just design; they've been about establishing connections, pushing boundaries, and crafting a legacy that's etched in the annals of design history.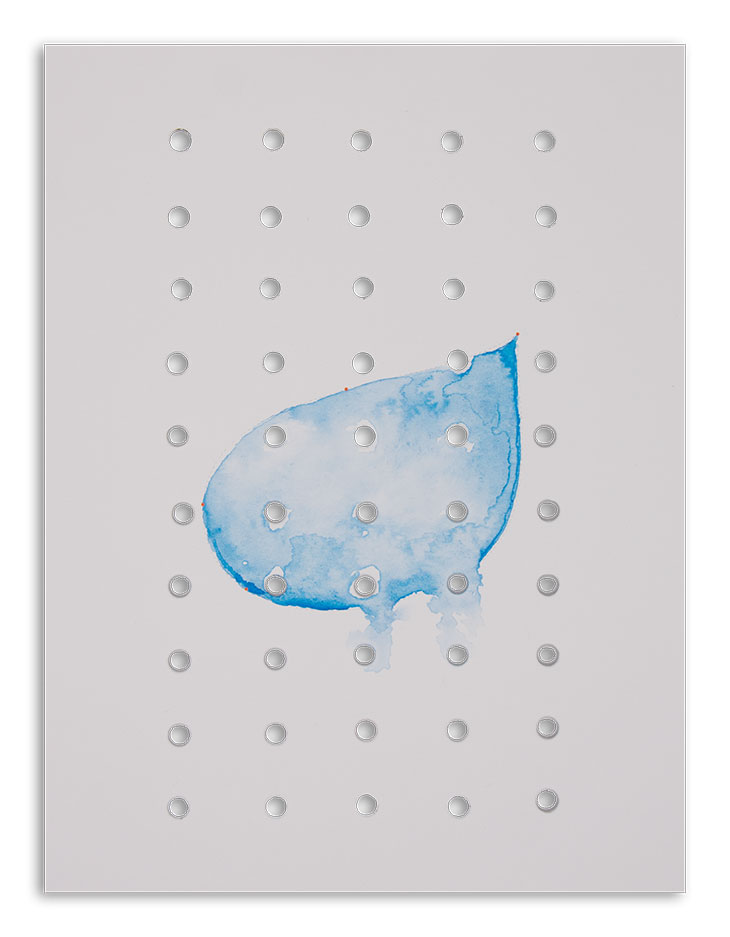 This retrospective is more than just a look back. It's an ode to where Agape has come from, a celebration of where they stand today, and a promising glimpse into an even more illustrious future.