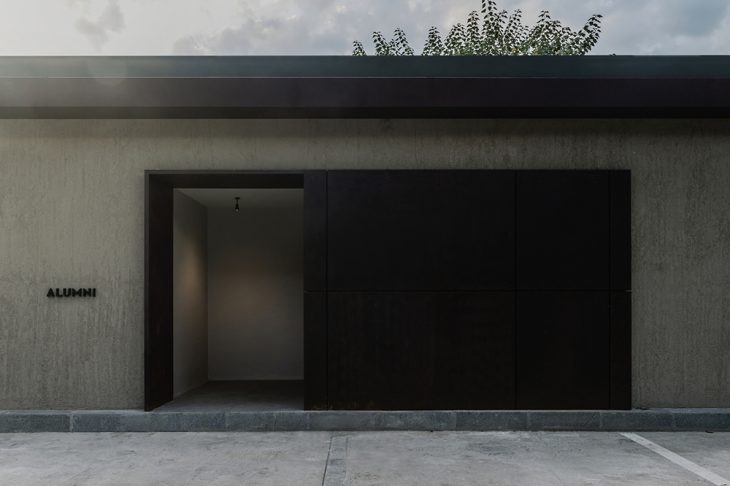 Fon Studio designed the new brick-and-mortar store of ALUMNI in Chengdu, China. The project is situated in an old-timey ordnance factory park, where the creator of ALUMNI was drawn to one of the high-ceilinged rooms as the brand's first brick-and-mortar store in China by the historical building blocks and young culture.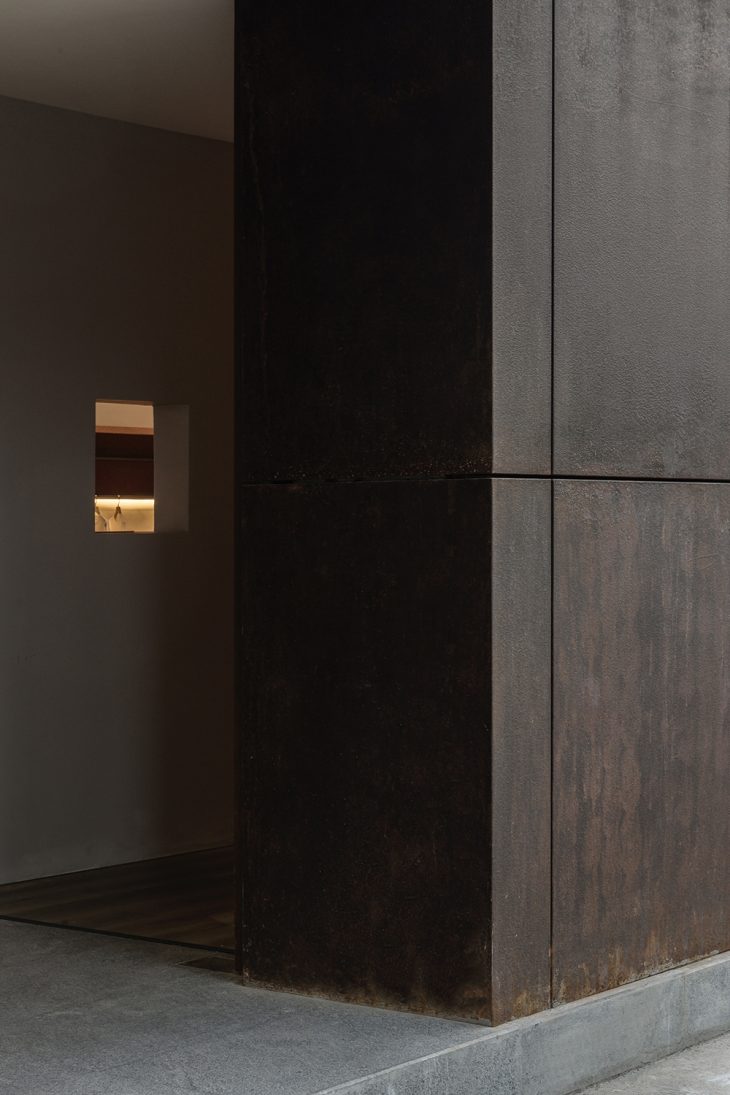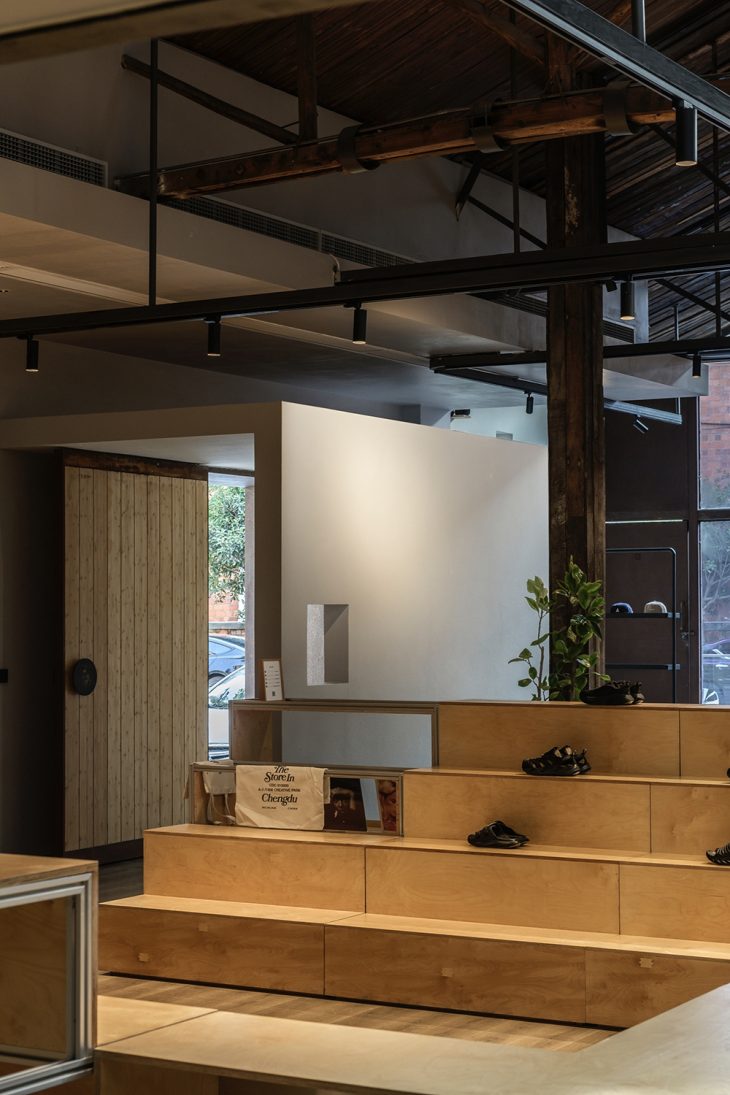 Consumer groups in Chengdu are incredibly active, and the city's cultural output is constantly expanding. This ALUMNI store is not merely intended to provide a traditional feeling of clothes sales, though. It is intended to be an open welcome area with a variety of uses. Consequently, a reasonable design language is used to set up a testing ground for both old and new combinations.
Tracing back to the site visit in late 2021, we were drawn to its old industrial feel at the first sight. The intimate space scale, the facade with rusted steel frame, the orderly wooden roof structure, etc., all of these formed a unique time stamp, which is exactly what the space design should respect and try to explore more. At the same time, as a brand grown in the United States, ALUMNI also bring its understanding of fashion culture and hope to have interesting stories with this space and friends who come here.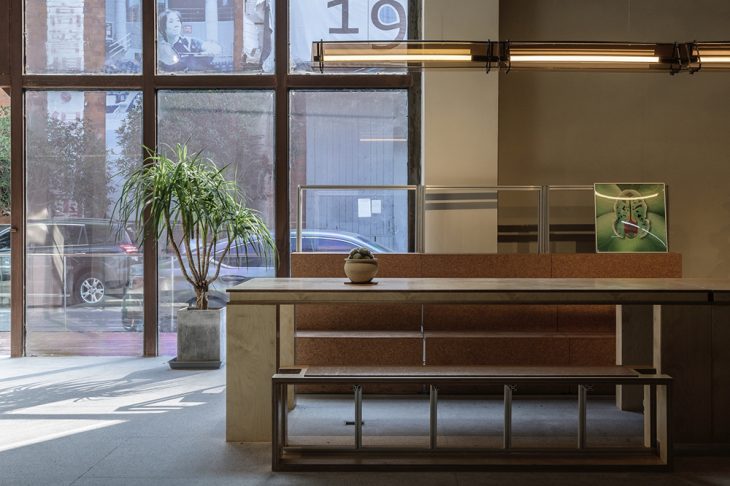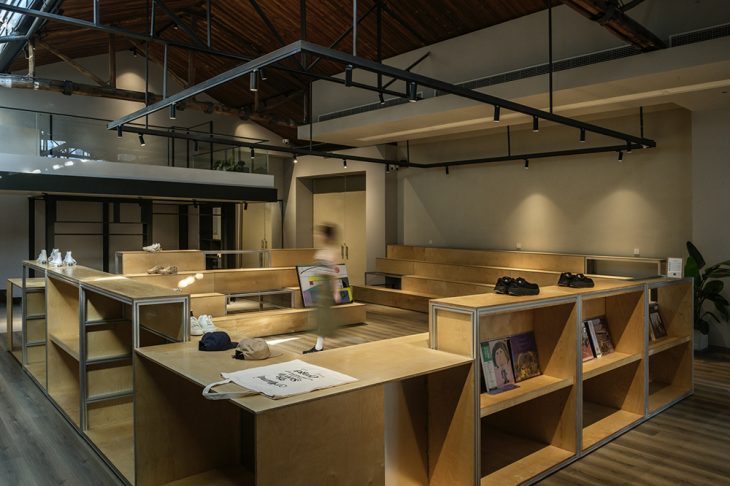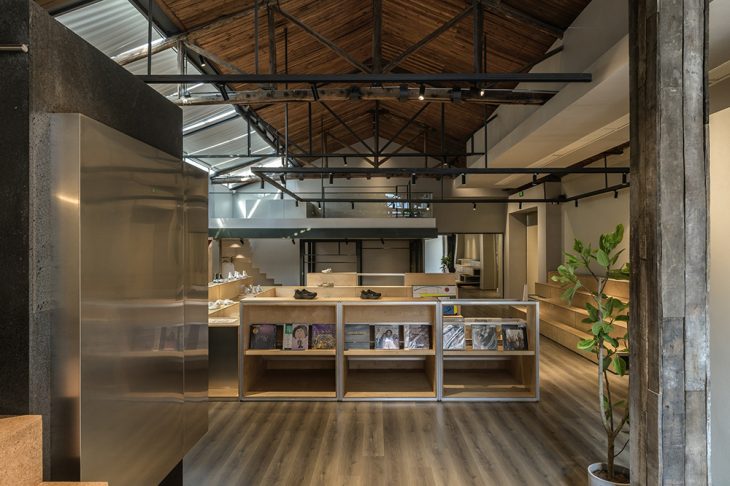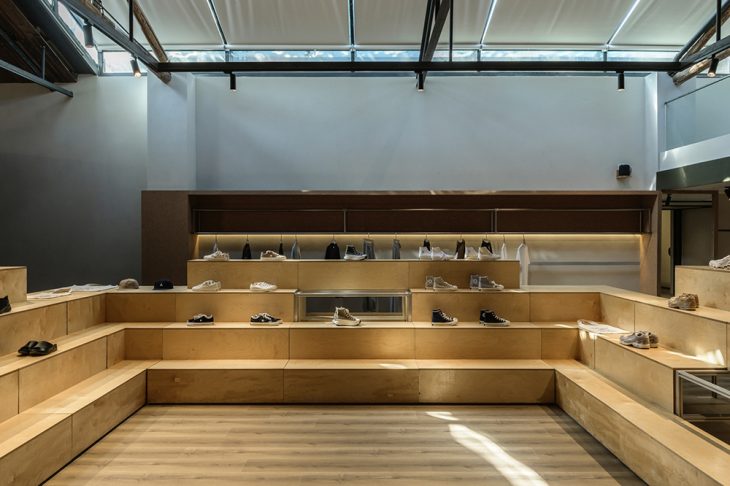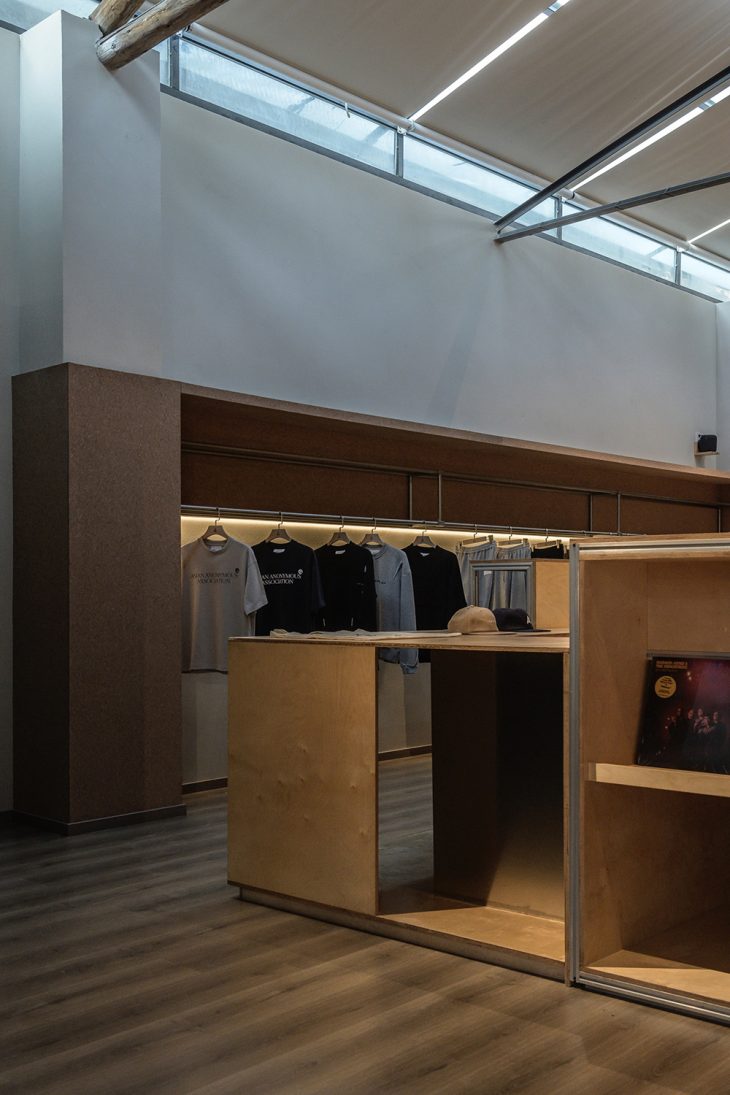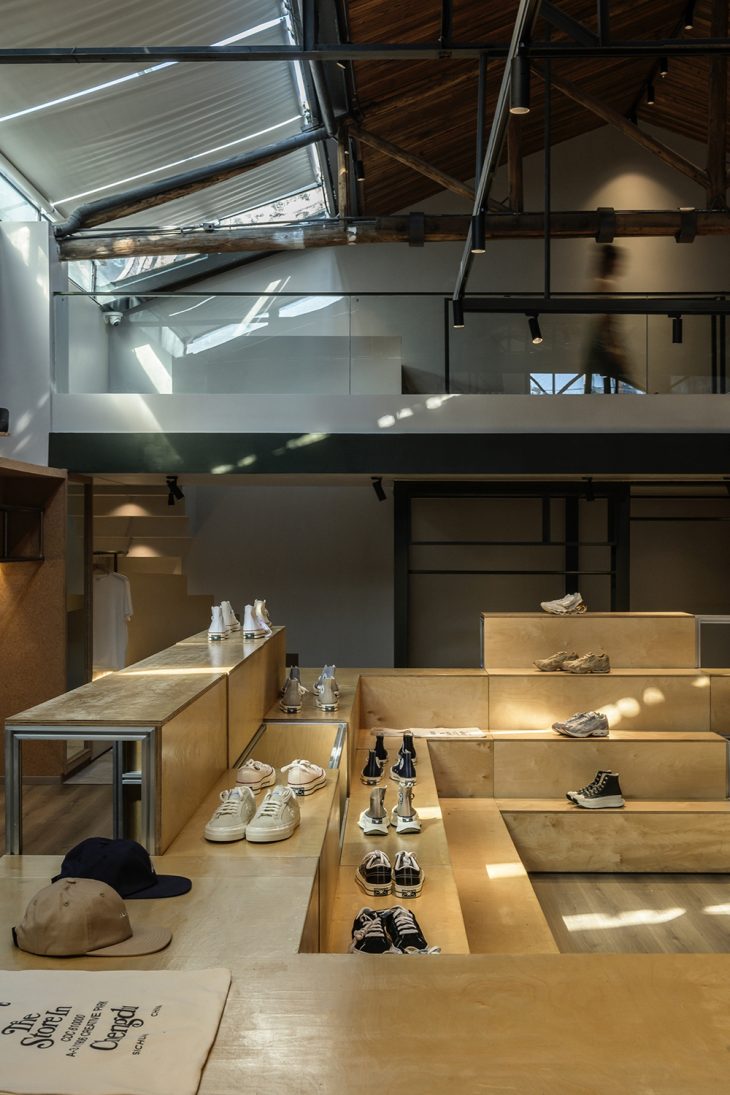 The building entry was integrated into the rusted steel plate as part of the design approach, and visitors are welcomed into the interior space utilizing straightforward space blocks. Three sections that each have their own ambience but nevertheless link tightly and work properly make up the entire area. . The modular display steps are basic components to organise the space. This concept originated from a vendor on campus; this particular item symbolizes a type of language that is associated with memories. It is both free and straightforward, and the brand traceability of ALUMNI suitably echoes these qualities.
For the materials we choose for the steps, the industrial metal skeleton and the warm birch wood constitute a relaxing shape design. We imagine that these modules are in different application scenarios, with different combinations of forms to respond to a series of requirements, like retail, cinema, performance, exhibition, etc.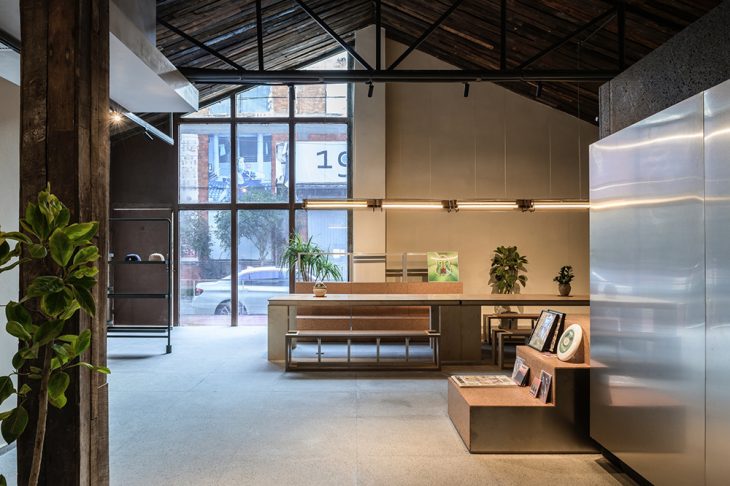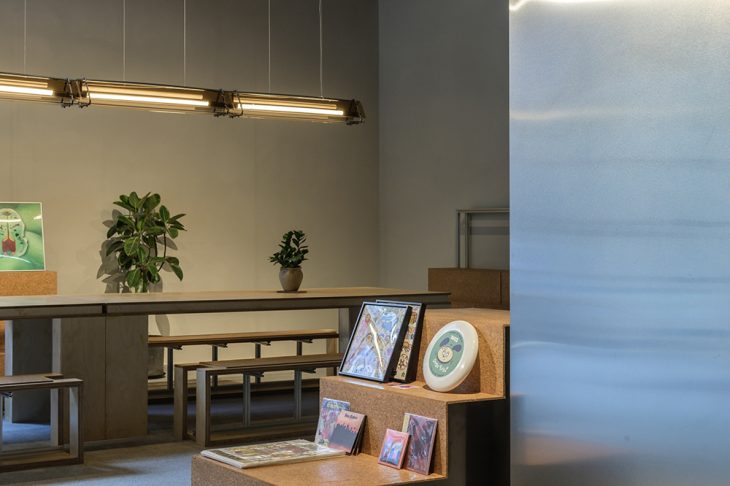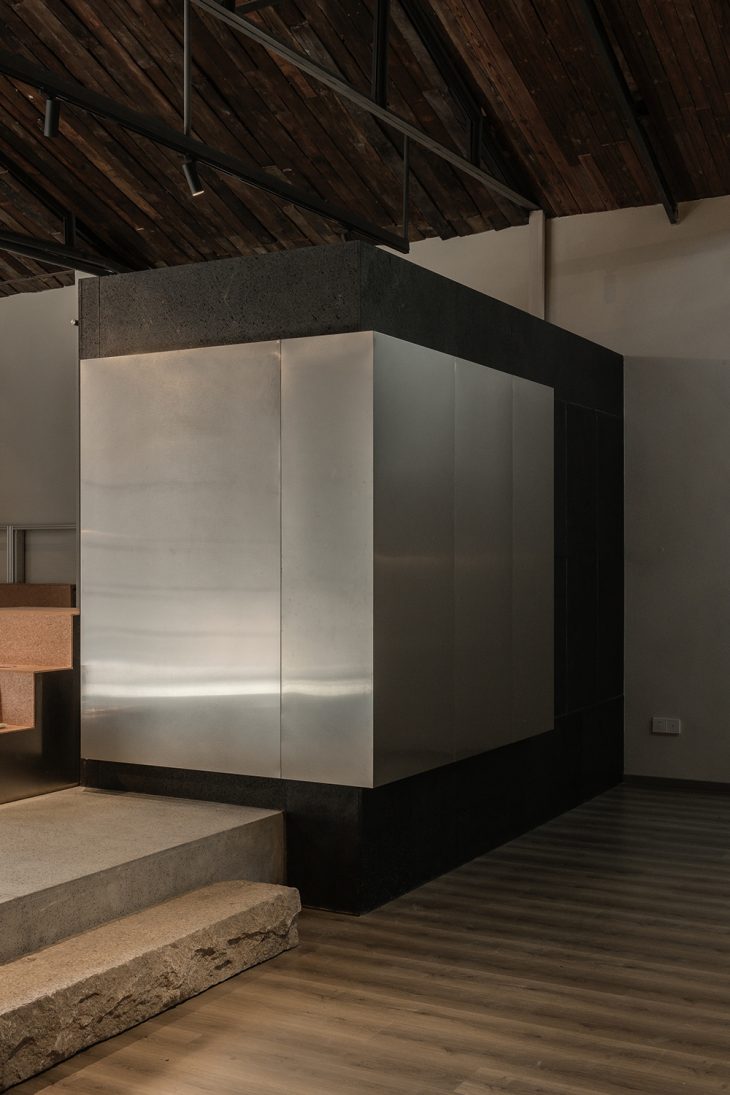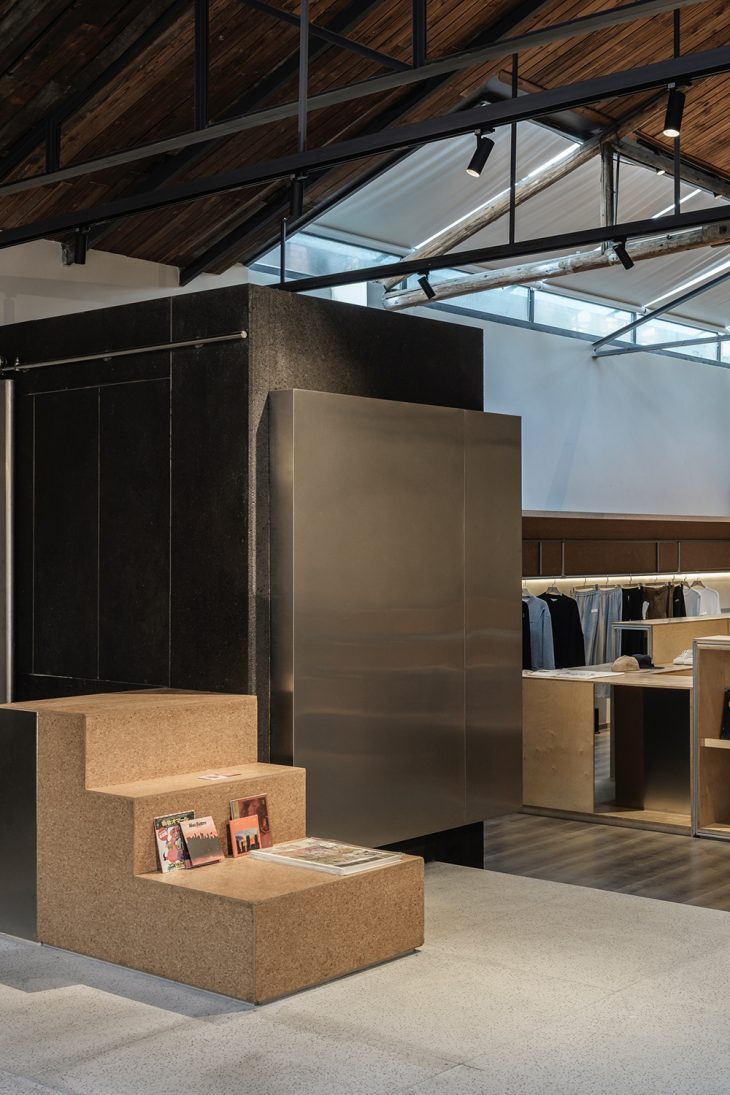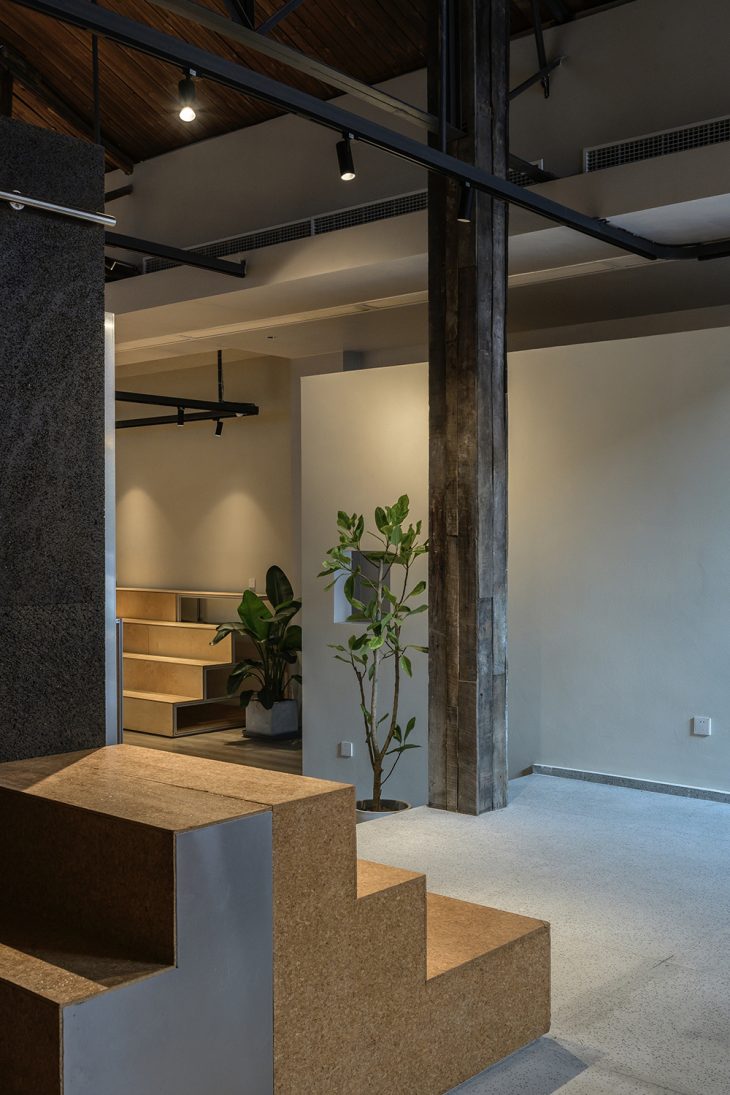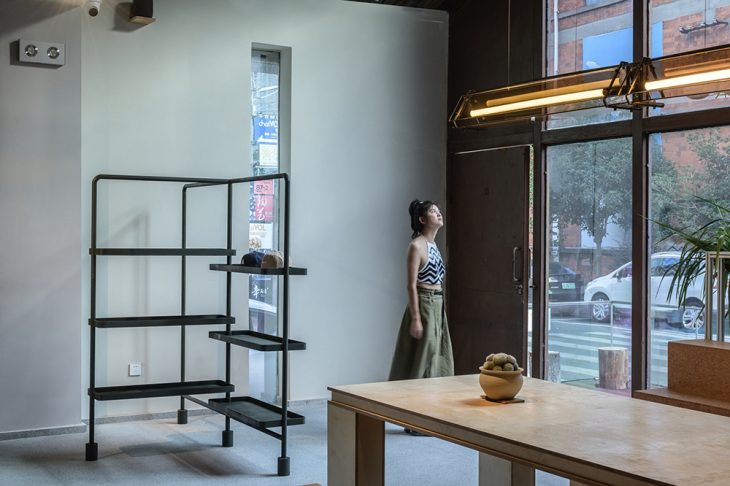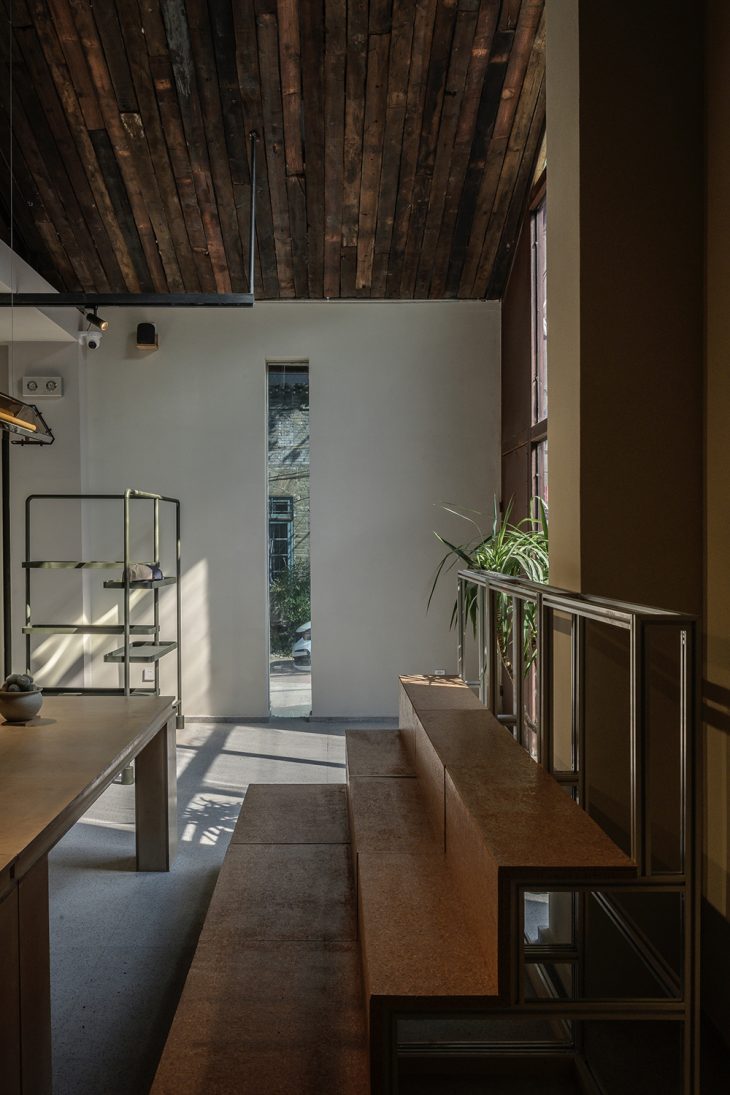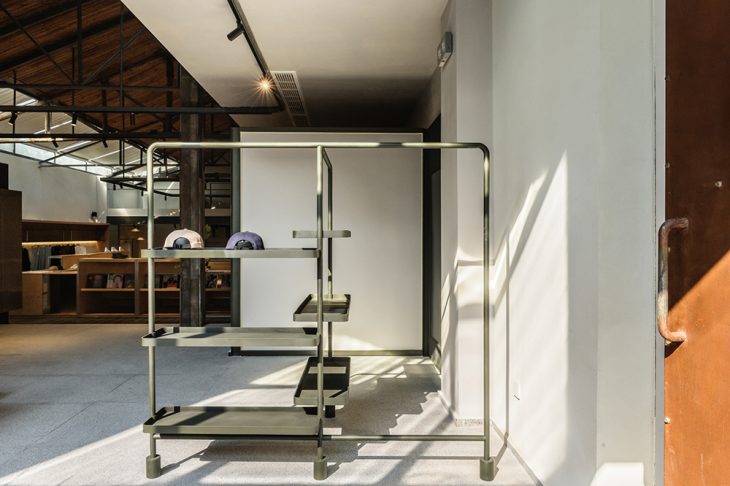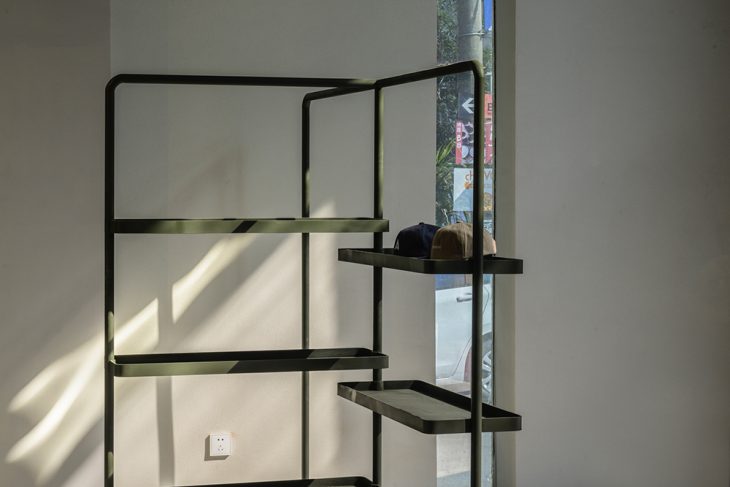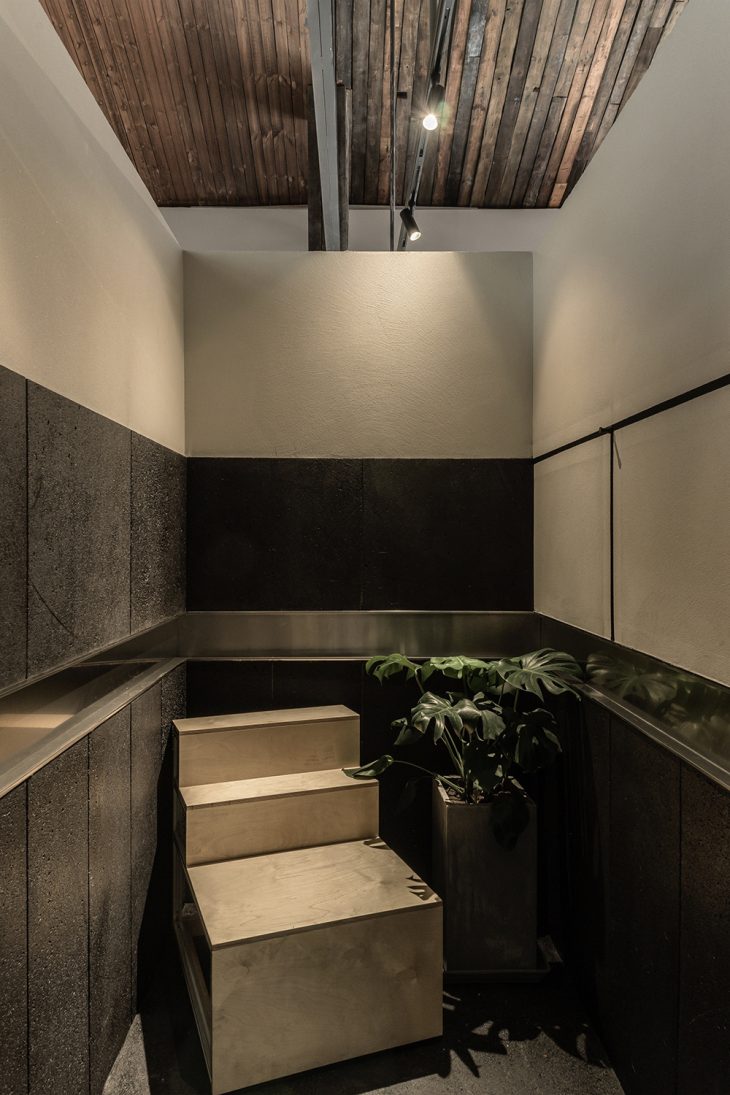 Going back to the initial impression of this space, we are always keen on the subtle connection between the original sense of time of the building and these newly organised space blocks, and this connection is exactly the background of the space story of ALUMNI, we are expecting the continuous explosion and growth of curiosity and creativity in this open "living room".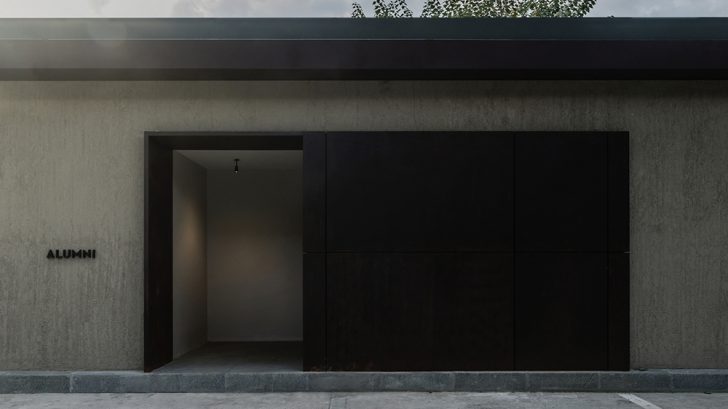 Project Name: A Lab Under Vintage Roof_ ALUMNI Chengdu Space Design
Address: A3-1 1906park, Wuhou District, Chengdu, China
Element: Retail
Client: ALUMNI
Design Company: Fon Studio – www.fon-studio.com
Team: Jin Boan, Li Hongzhen, Luo Shuanghua, Zhang Jingyi,Li Yeying,Lu Yiqi
Design Period: 2021.12 – 2022.03
Completion: 2022.07
Building Area: 220㎡
Photograph: Fon Studio
Video: C-Blast (ALUMNI)
Main Material: birch multilayer board, Terrazo, sandstone, stainless steel
Main Brand: Canhao Wood, Yi Shu Da Shi Painting, Yuanlin Stone Lt,d