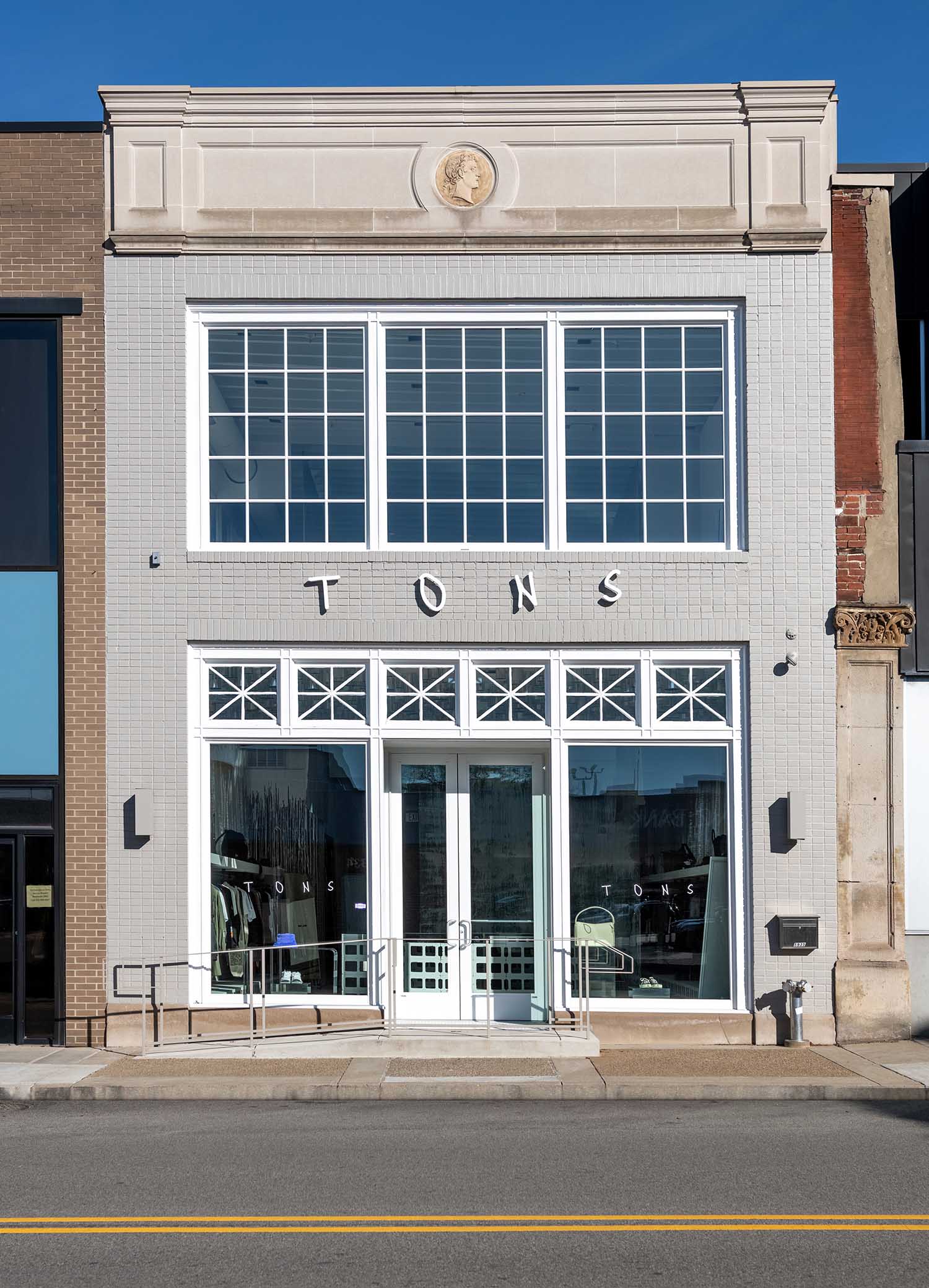 NWDS has recently completed work on TONS, a new concept store where high-end fashion meets art and design. The store is located in a two-story building with minor facade ornamentation in East Liberty that was an atelier. The vast, light-filled room now houses a versatile venue for a modern sartorialist interested in fashion, art, and culture.
NWDS used glass, hollow bricks, white paint, hand-painted textile, plastic, and cellophane to create light play and complicated aspects in the concept store's interior.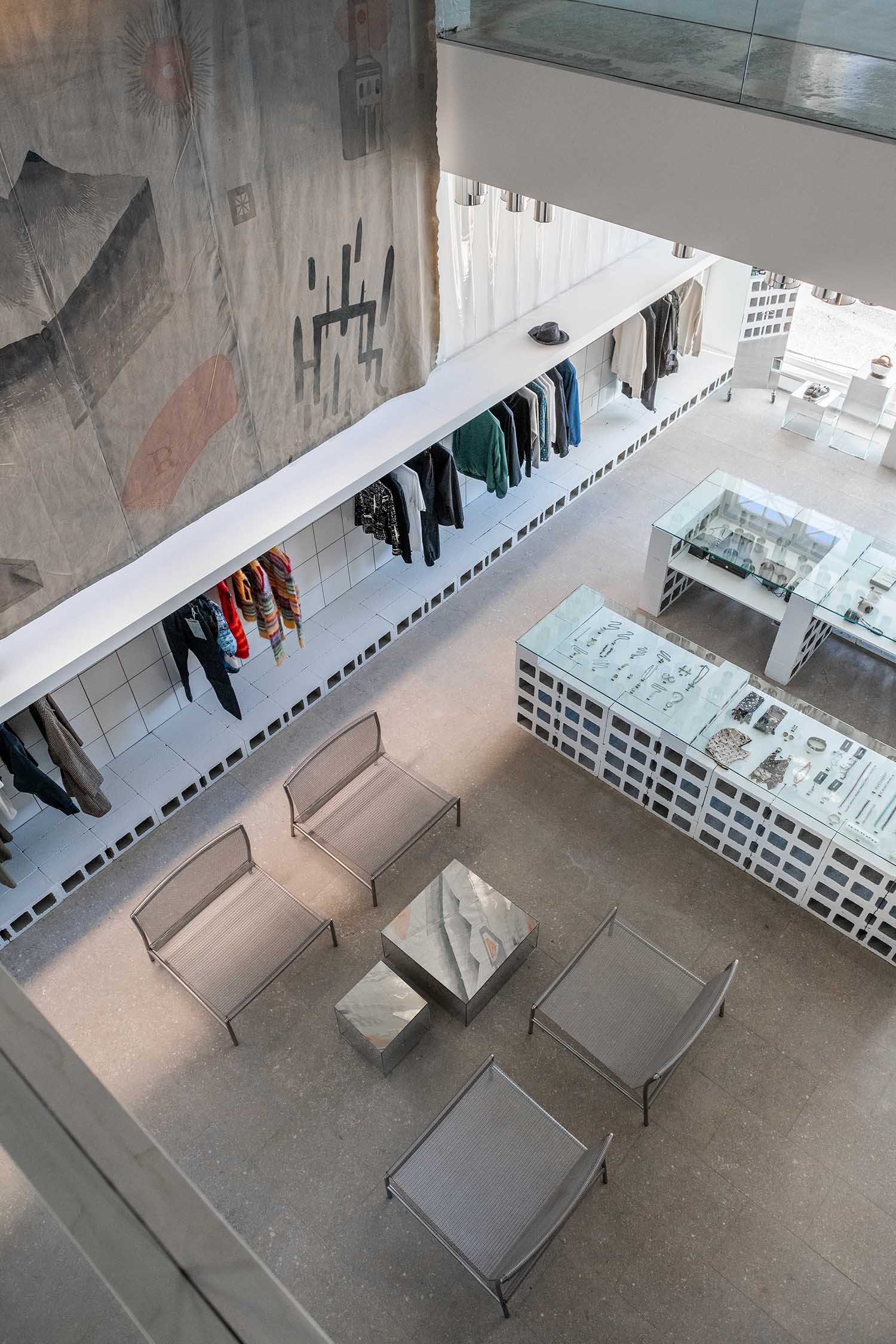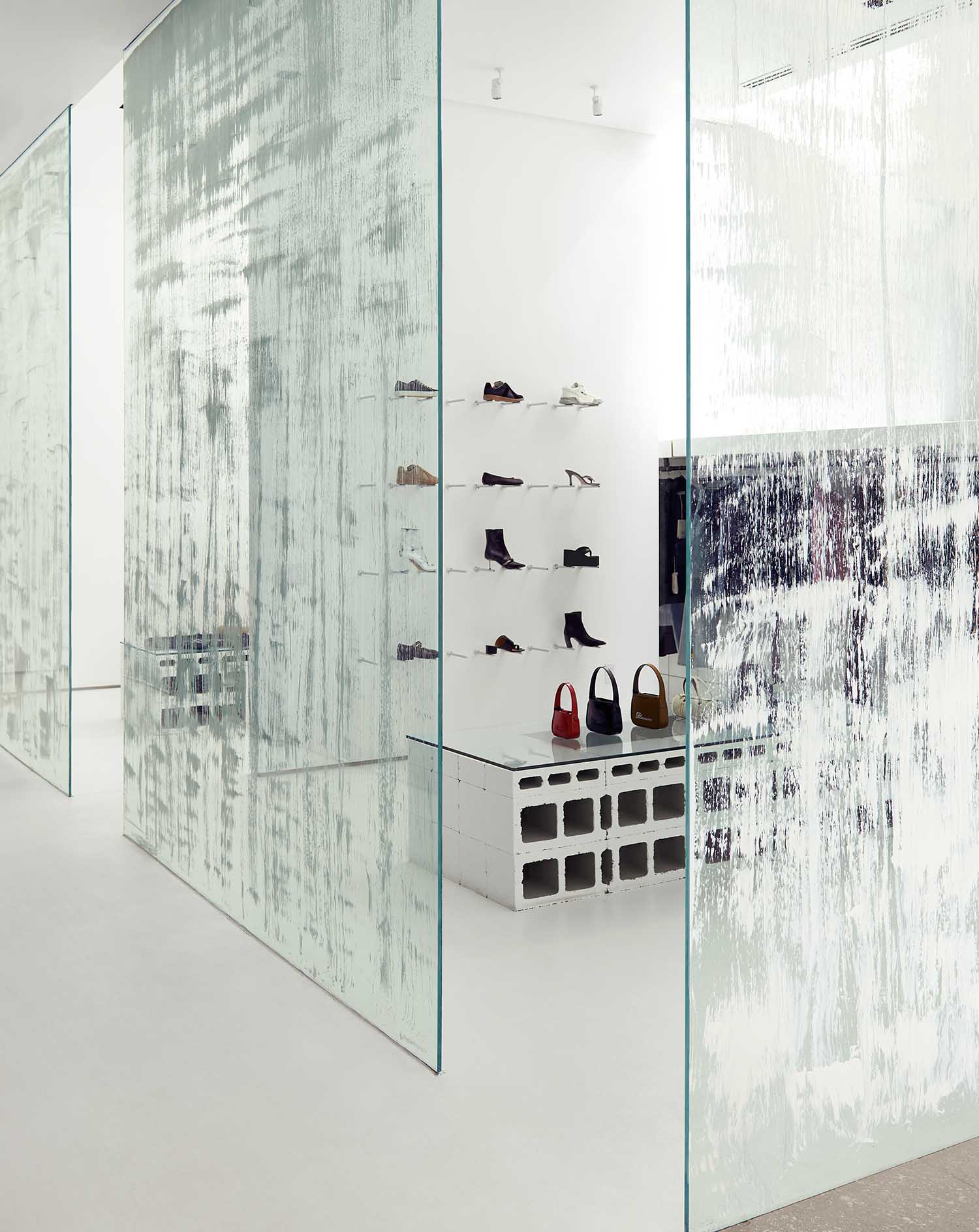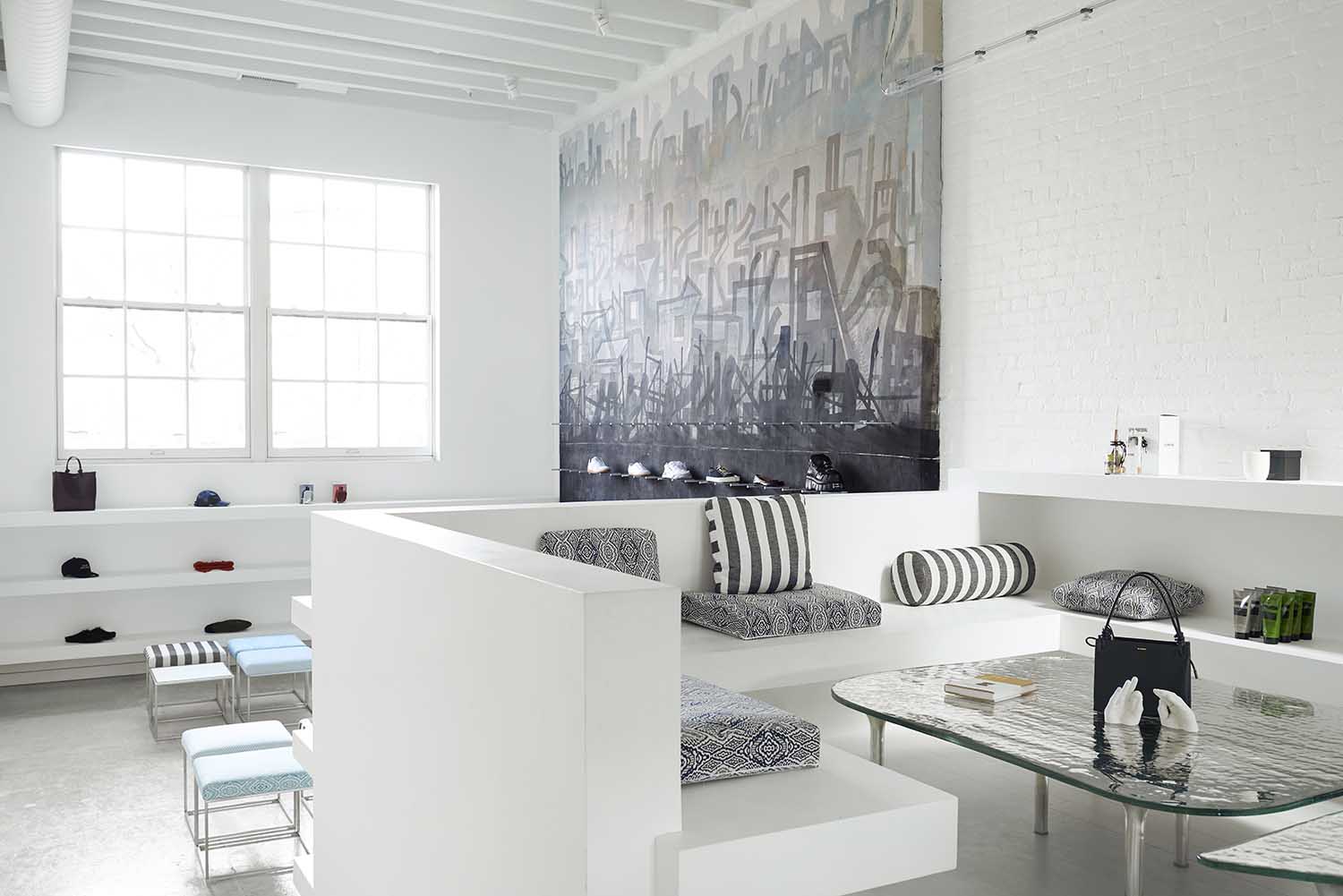 The interior designers and artists used the future concept store space as a playground. Some surfaces were painted white, while others were left unfinished. Many design decisions were made on location. Tin cans decorate the entryway ceiling, creating a hybrid interior/art installation. Sasha Brodsky's enormous sculptures hang from the ceiling like tapestries.
The NWDS team selected high-end Italian furniture to complement a modest space. The pieces link design, architecture, art, and fashion. Piero Lissoni's paradoxical Hi Tech armchair both traditional and futuristic with its austere shape and steel mesh upholstery. Mate chair by (a+b) dominoni, quaquaro bridges the border between furniture and interior sculpture. Glas Italia's postmodern glassware honors Anish Kapoor's creativity.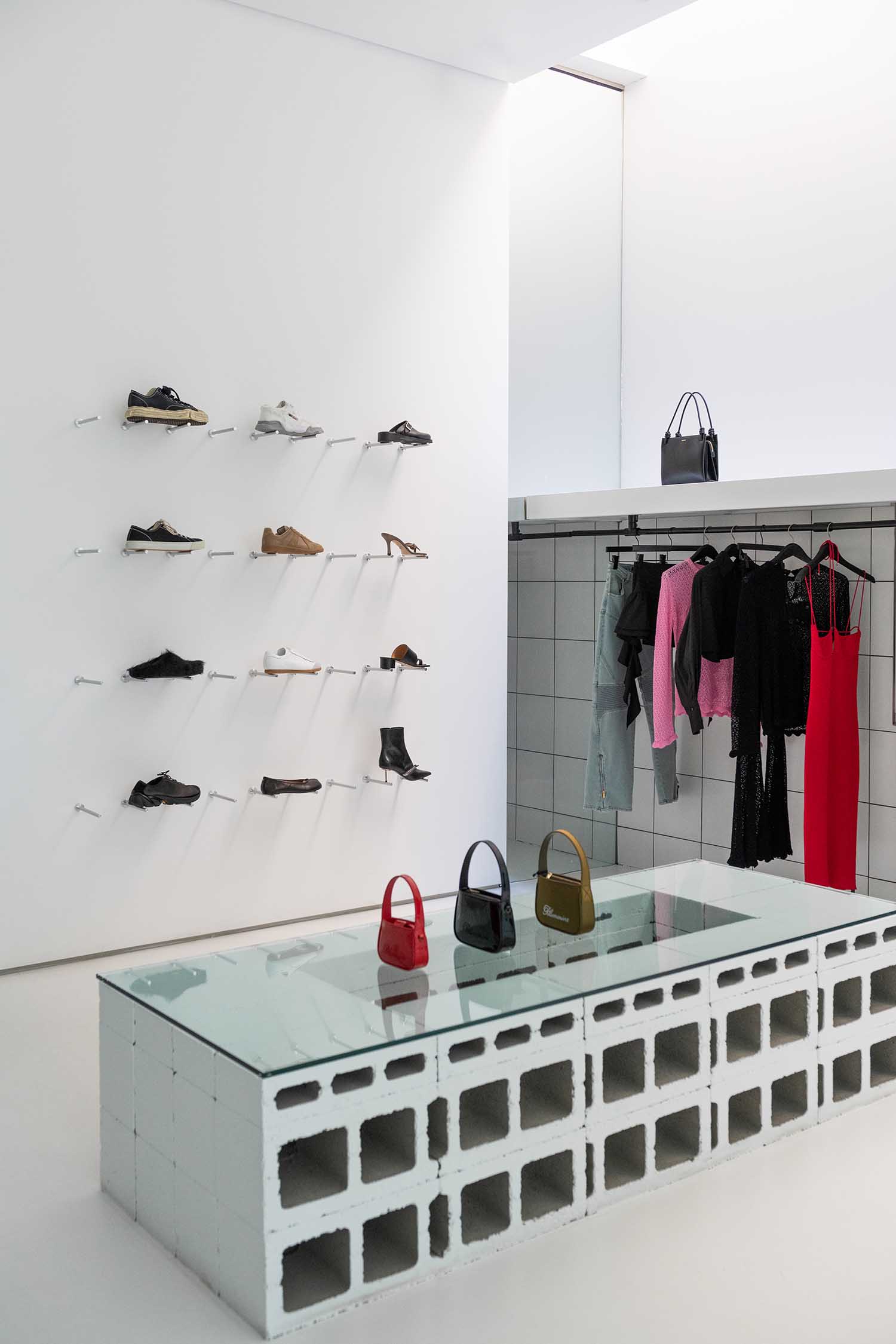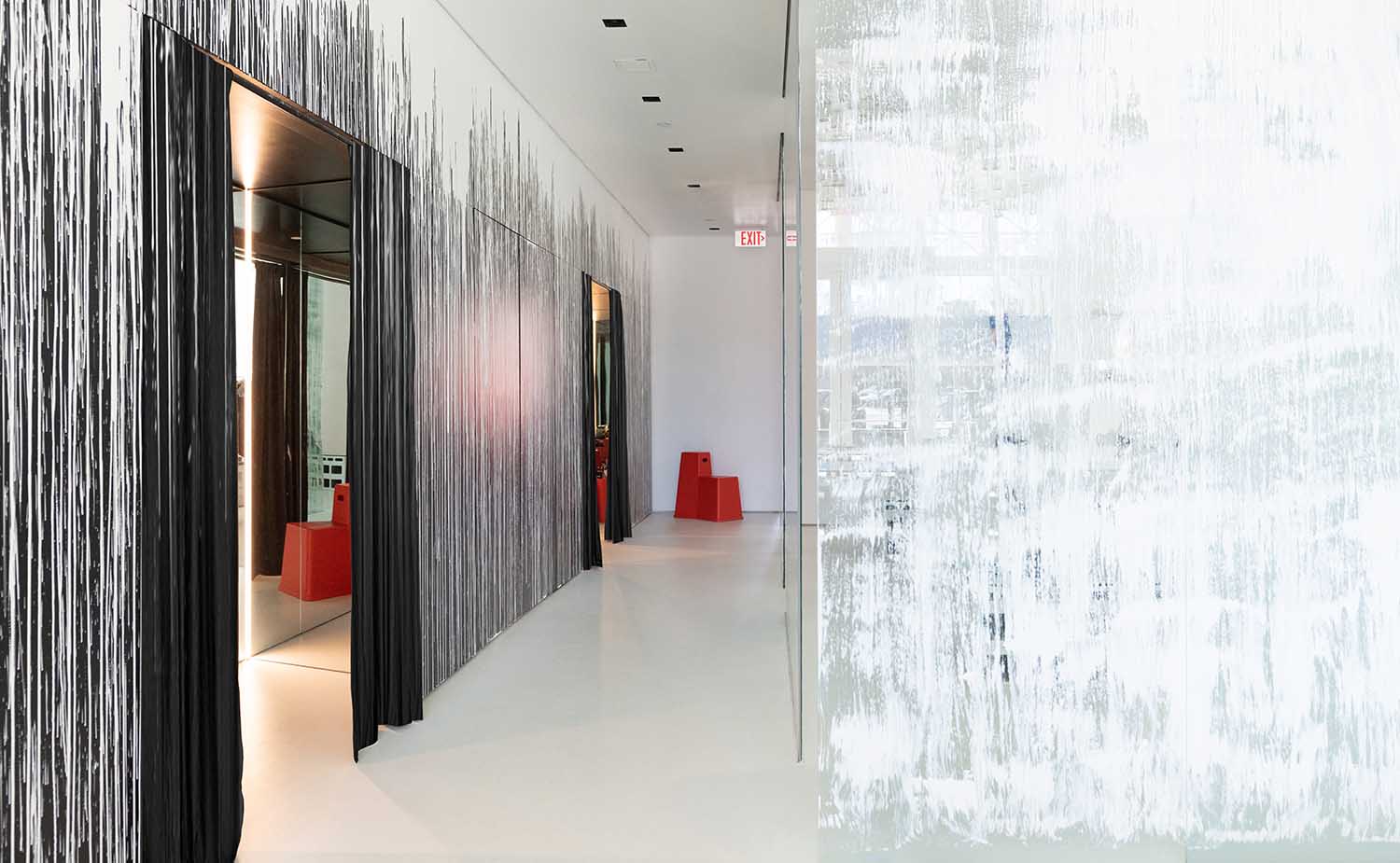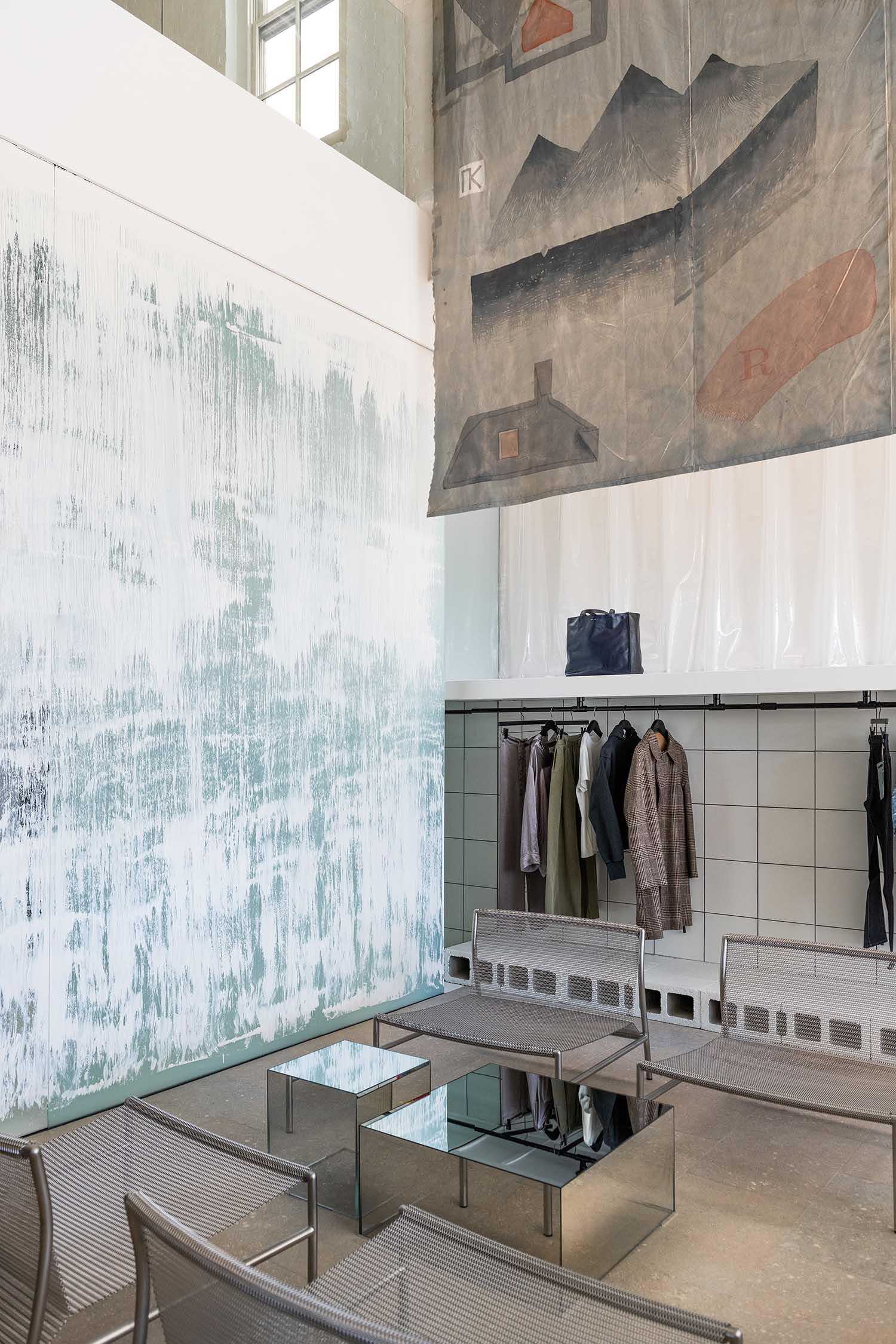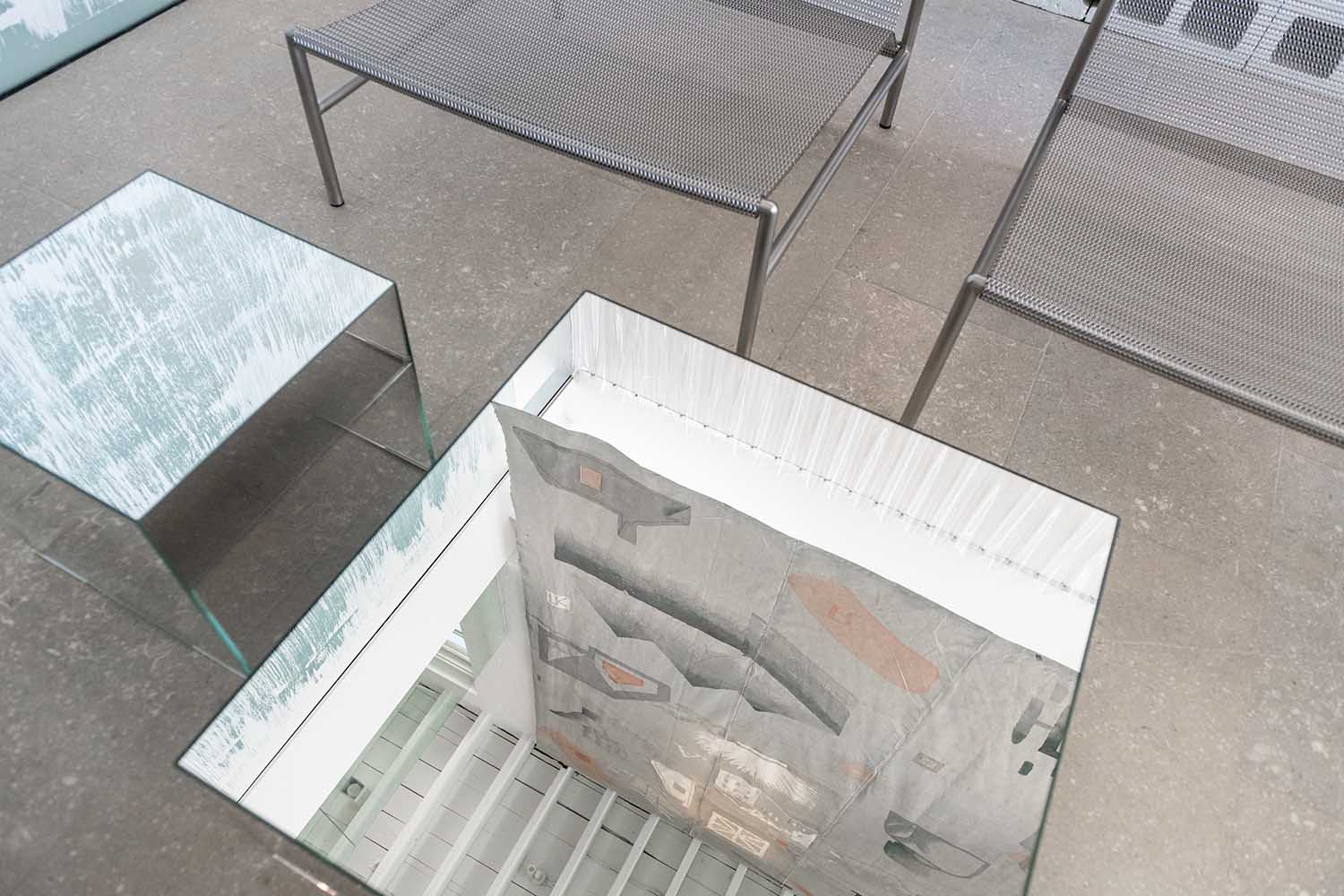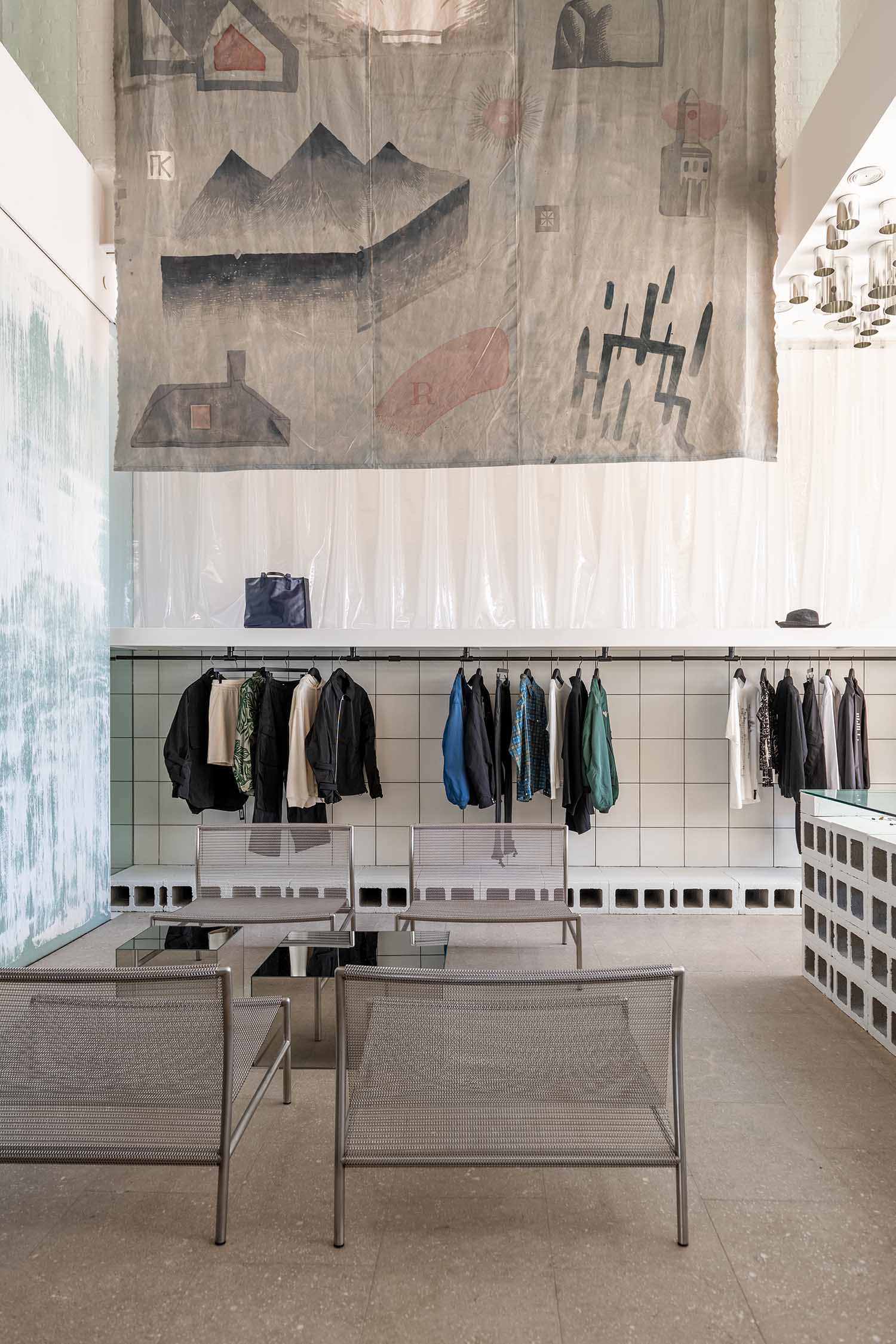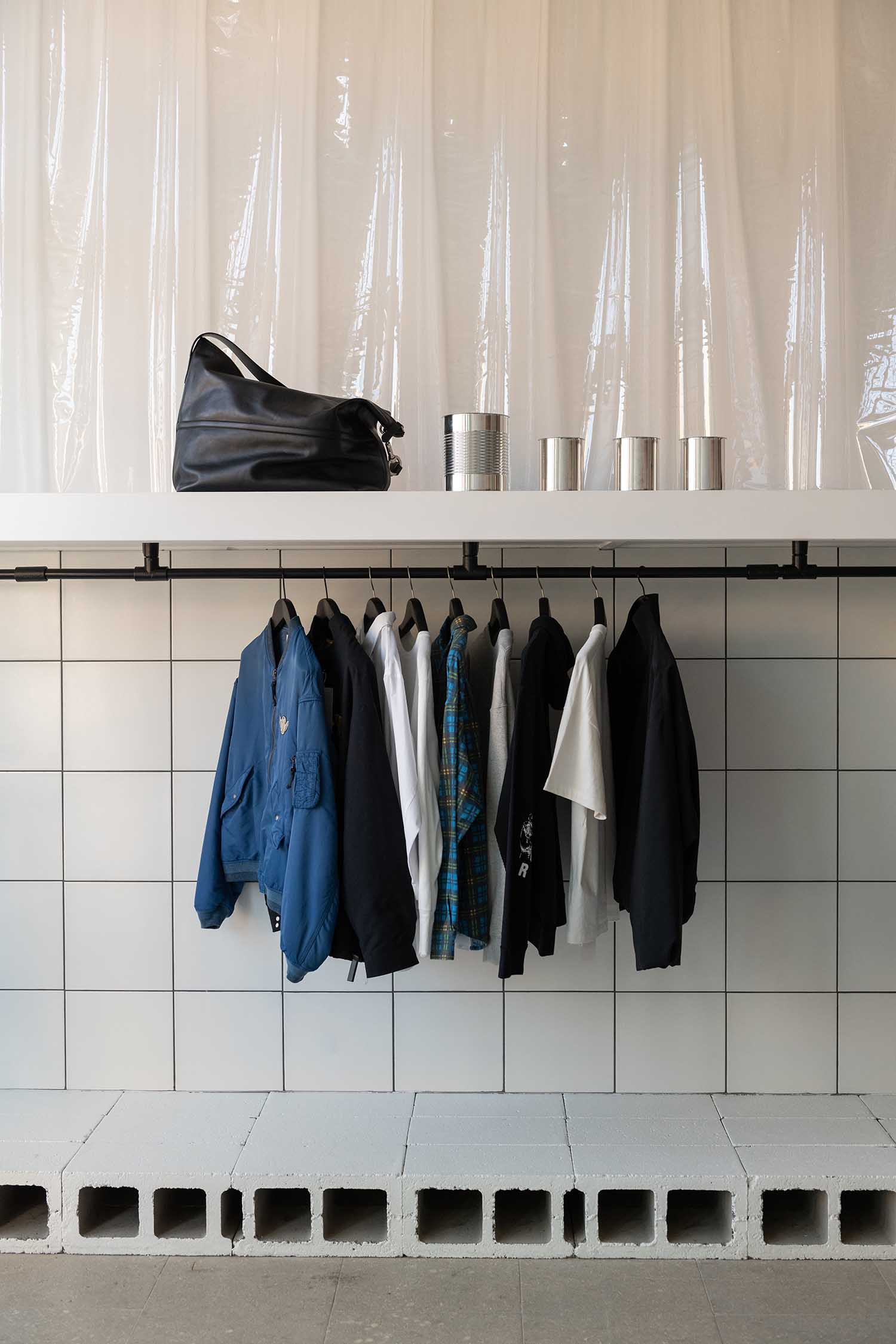 Frank Gehry's Vitra Wiggle Stool, constructed of pressed cardboard, and Wolfgang Tonk (Porro)'s Load-it shelving system, made of paper-thin but very resistant steel shits, are both popular. Home Depot sells costly clothes that match modern fashion's subversive undercurrents.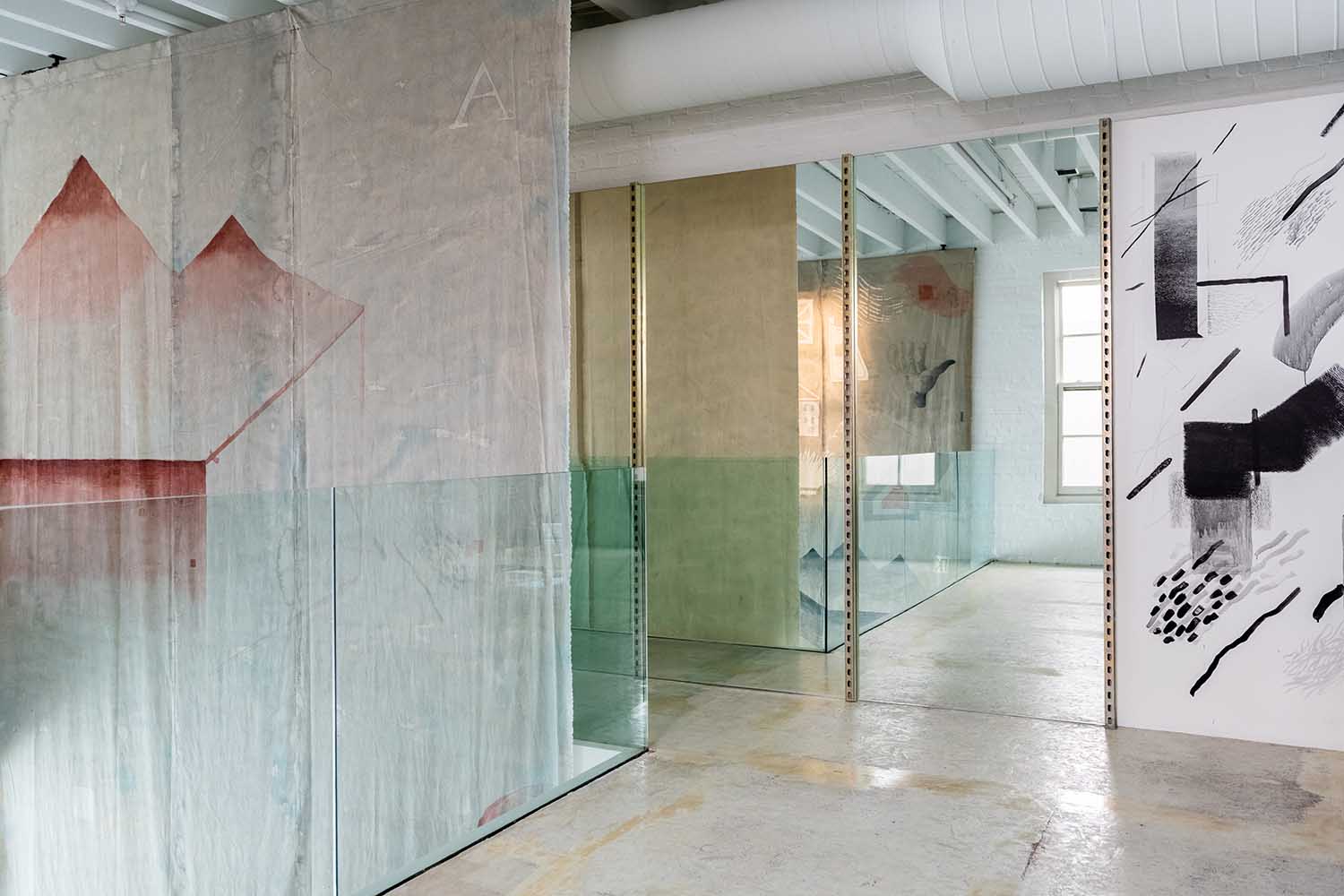 Fashion, design, art, and architecture are blurring, too. Tons blends client and workspace. Buyers and managers work adjacent to the selling rails on the first floor, and Tons guests can watch the fashion picture shoot. The store feels like a community space with fashion and design publications and high-end clothes retail.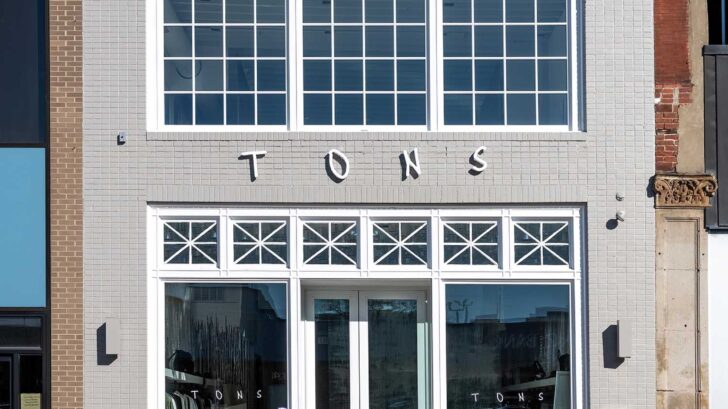 Project information
Name of the project: TONS
Function: store
Сlient: TONS
Location: 5935 Baum Boulevard, Pittsburgh, PA
Completion date: 5 Jan 2023
Area: 400м2
Design concept: NWDS
Supervision and project management: brnz bureau
Lighting design: Natalia Markevich
Art: Sasha Brodsky
Materials: Canvas fabric, tiles, mirrors, white paint, metal profiles, ceiling piece: cans by House of Cans Inc.
Furniture: (a+b) dominoni, Frank Gehry, Piero Lissoni, Prism Partition
Manufacturers: Glas Italia, Living Divani, Porro, De Padova, Vitra
Photo 1-17: Ekaterina Izmestieva Photo 18-20: Alexandra Ribar
Find more projects by NWDS: nwds.world