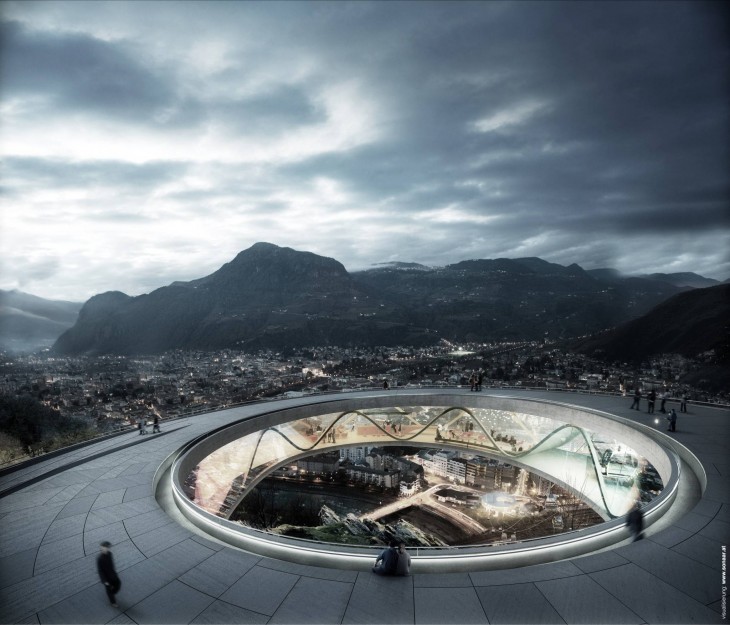 The ever innovative Snohetta architecture practice team has design the impressive Bolzano Cable Car project expected to enter completion phase by the end of 2017. The project is to make the Virgolo/Virgl mountain in Bolzano accessible for visitors after almost forty years of neglect.
Snohetta has won the first prize and therefore the commission to design the project in a competition held by The SIGNA Group for the design of a new cable car transit system on the location. With a set up of this project the ride by the cable car is expected to last only around a minute and it will allow the visitors to enjoy the beauty of the landscape.
Two rings – one as the base station, the other as a top station – form the framework of the cable car that connects the rings tangentially. Travel time will be a mere 1 minute and 11 seconds, making the Virgolo/Virgl just 5 minutes from the historic centre of Bolzano, the Piazza Walther/Walterplatz. The landscape design at the base station will bring a piece of nature to the city, thanks to the green topography that marks the end of the Südtirolerstraße. The top station will serve as an urban interface with nature, housing a restaurant, café, infinity pool and meeting rooms. The development will provide a new view of the city from above, along with and possibilities for exploration, recreation and relaxation. The new 'Mountain Square' atop the Virgolo/Virgl will offer a flexible space for events – from open-air markets to concerts. – from Snohetta
Discover more of the design after the jump: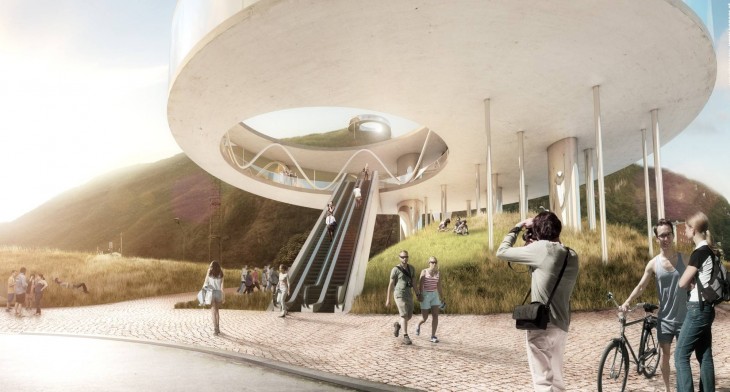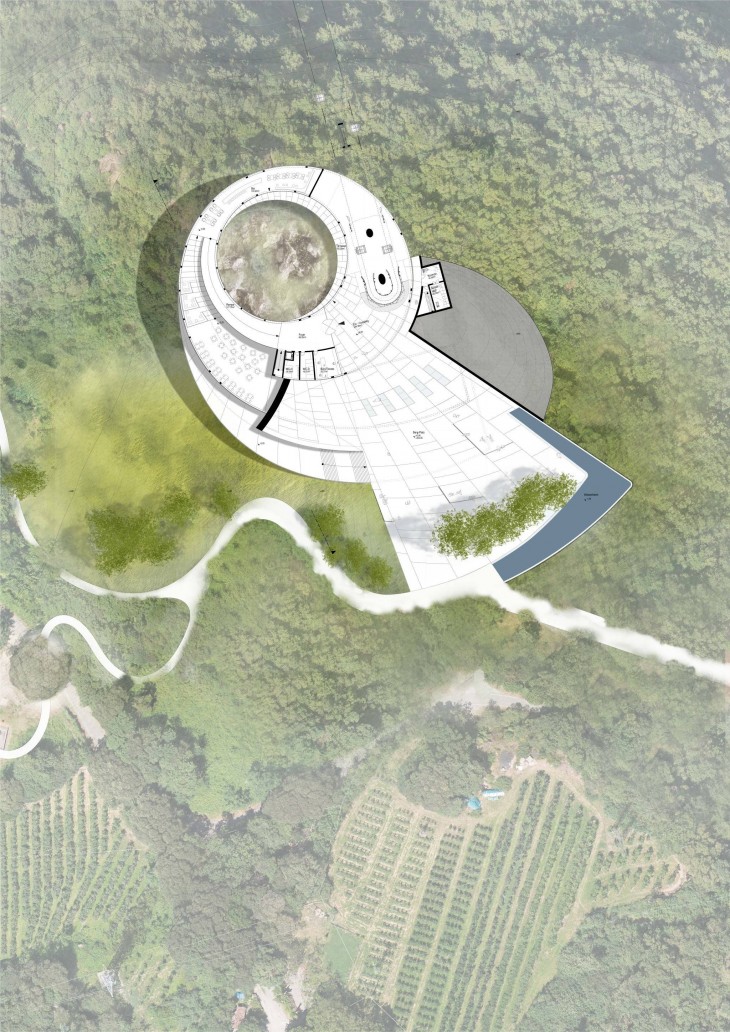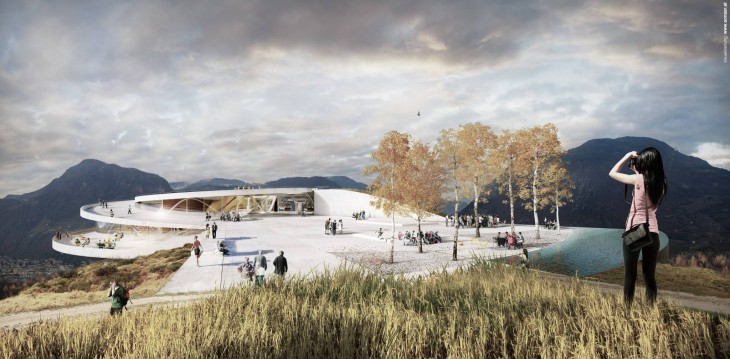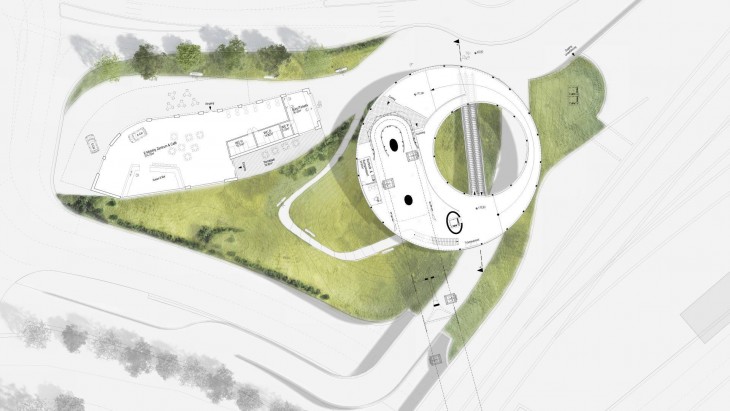 For more projects by Snohetta visit snohetta.com.