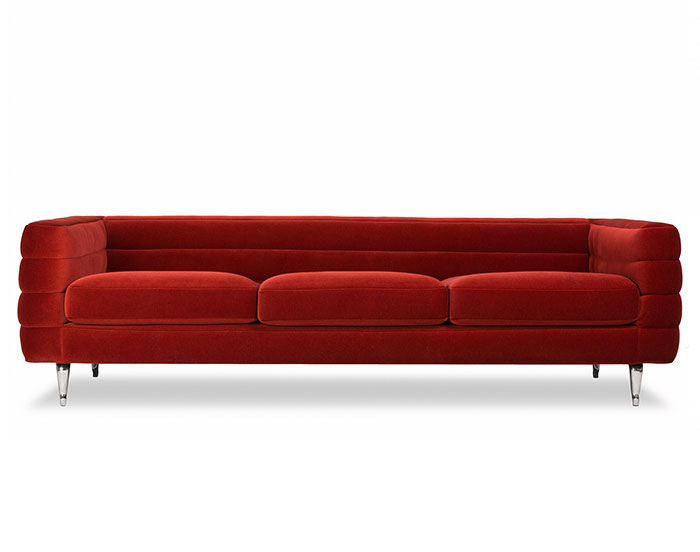 Moooi teams up with world renowned interior and furniture designer Marcel Wanders to deliver the striking Boutique Botero Sofa. This contemporary piece of furniture is imagined and created by Marcel Wanders for Moooi, who from start to finish had an idea of creating a timeless elegant piece of furniture. While on the images presented in red the material and colours are available for customization, sourcing from a library of uniquely created fabrics. Today Moooi and Marcel Wanders are offering over twenty different materials for their Boutique sofas as well as five different types of sofa feet. No doubt providing a massive range of options, at the same time Moooi team is offering new set of cover designs every season.
The Boutique Botero design is also available as a single, double and triple seater – the one feature in the images. Botero also comes with two cushions.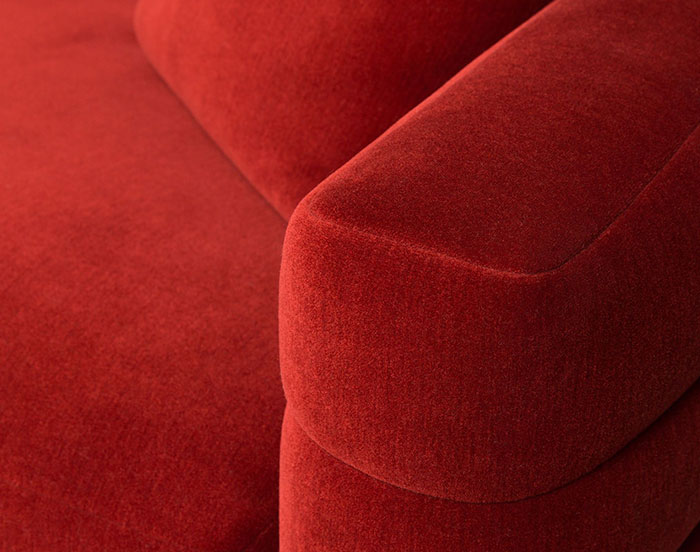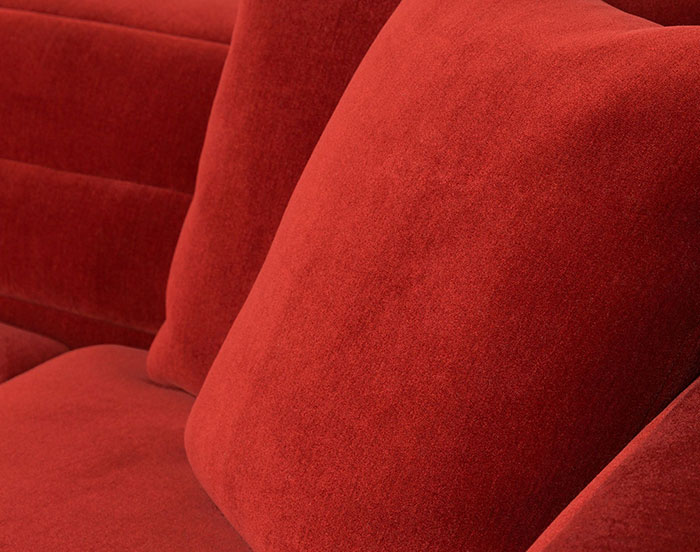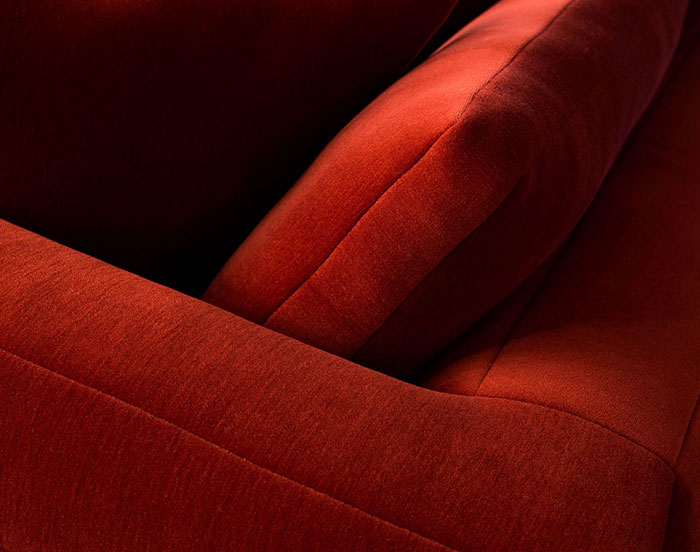 ABOUT THE DESIGNER: Marcel Wanders is no doubt one of the top interior and product designers, whose studio has delivered almost two thousand unique projects. With creative direction of Marcel Wanders himself who teamed up with Gabriele Chaive since 2014 the Marcel Wanders studio is quite a crowd. The team now consists over 40 designers and creatives who work on multiple projects. Wanders continuously collaborates with leading furniture and design brands, in addition to his collaboration with Moooi for the Boutique Botero sofa he and his team also work with celebrated names such as Baccarat, Alessi, Flos, KLY, Louis Vuitton, Hyatt Hotels Corporation, Morgans Hotel Group, Swarovski, Puma and many more.
Official web page: www.marcelwanders.com
Images ©Moooi