Isokon Plus has just reissued the celebrated Shell Table and Chair designed by British designers Barber & Osgerby. The Shell Chair was originally produced in a limited-edition of 30 back in 2000. Take a look at the complete story after the jump.
The Shell Chair was originally produced in a limited-edition of 30. Now both pieces are in full production. The Shell Chair is made from moulded birch plywood and is available in the original natural
birch ply and a Teal Blue – the first in a series of new stained colours.
Barber & Osgerby are fascinated by creating structural form from folded sheet materials. A paperthin chair presents a set of interesting design problems, not least those of comfort and strength.
The process of continual iteration, in both line-work and card, informed the straightforward yet elegant character of the Chair. The final form is evocative of the white card models used in the design process, which contributes to the chair's physical and visual lightness. Although the form is simple, the production process has been pushed to its technical limits. Considerable finesse was required in the jointing of the components and, like with the Shell Table, mechanical fixings were avoided. This was only possible because of the exceptional craftsmanship of furniture manufacturer Isokon Plus.
The Shell Table is designed as a simple, incredibly lightweight table, consisting of a moulded laminated top and legs. Made from only five components, the uncompromising glued joints create a strikingly clean and simple table with no visible interruption to the outside skin. The table makes reference to Marcel Breuer's original table for Isokon from 1936. The two tables share similar aesthetics and physical attributes including the incredibly strong yet flexible laminated top.
This means the table will 'self-level' on an uneven floor, with the top flexing to make up for subtle
differences in the positions of the four table legs.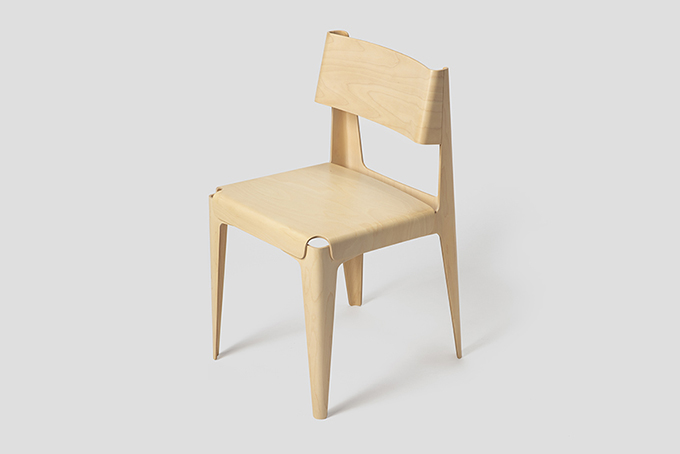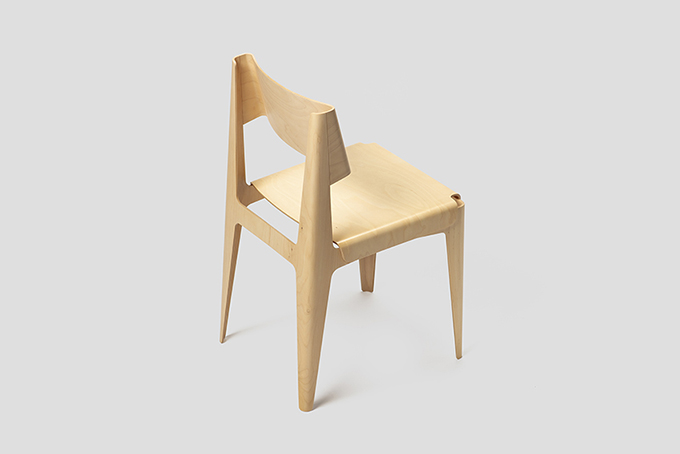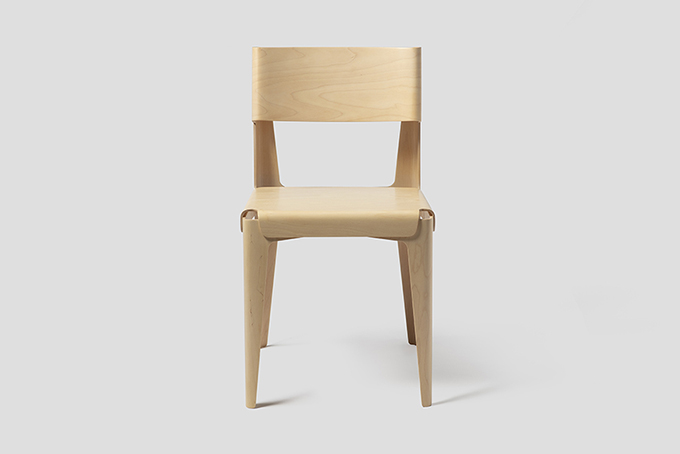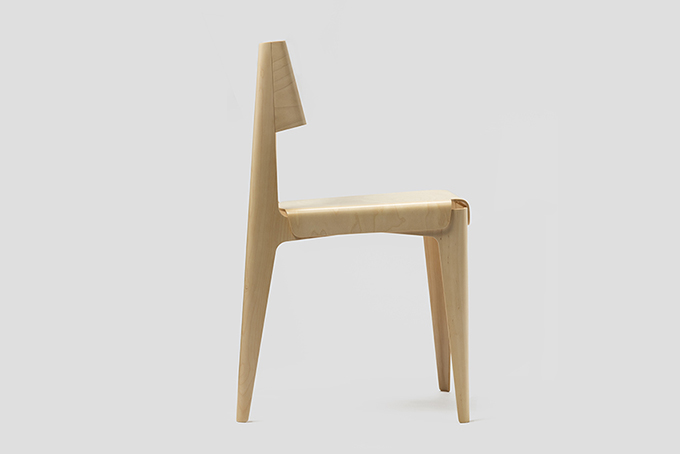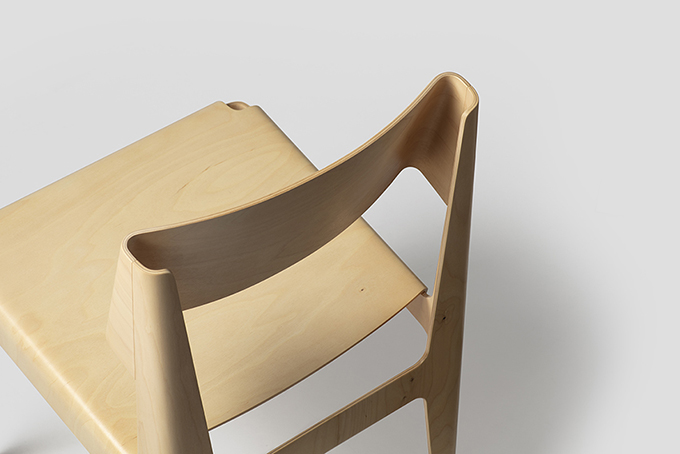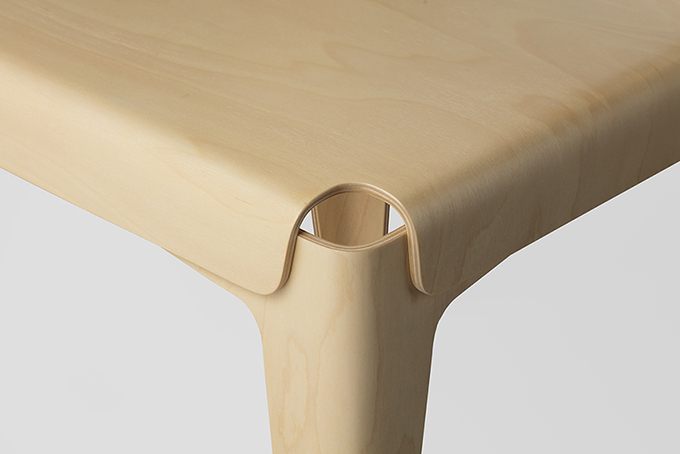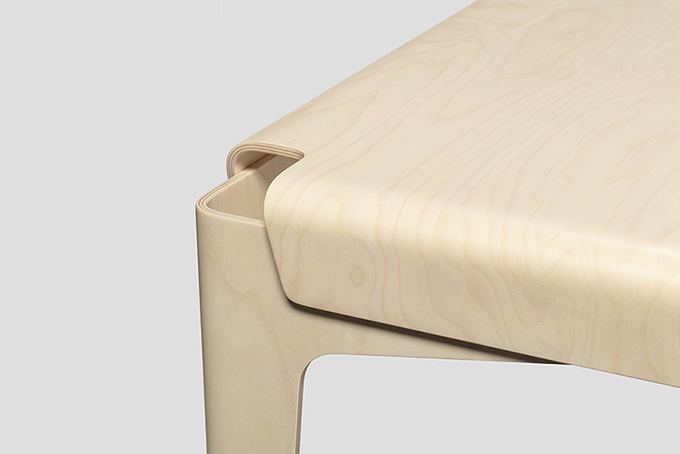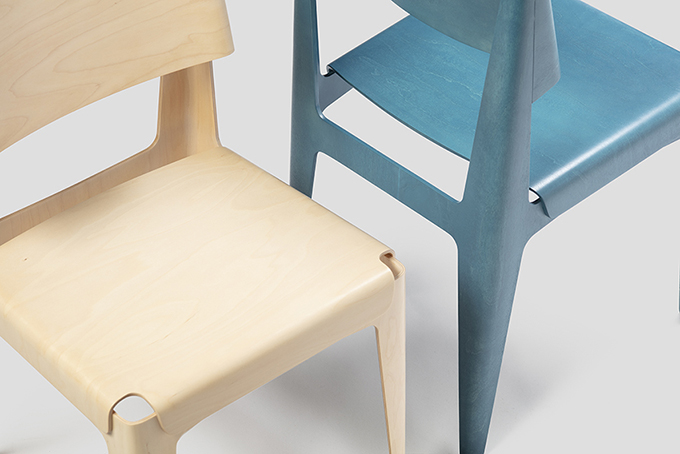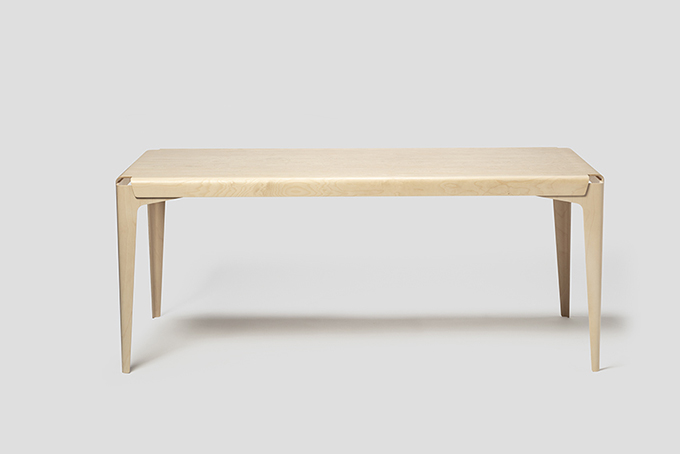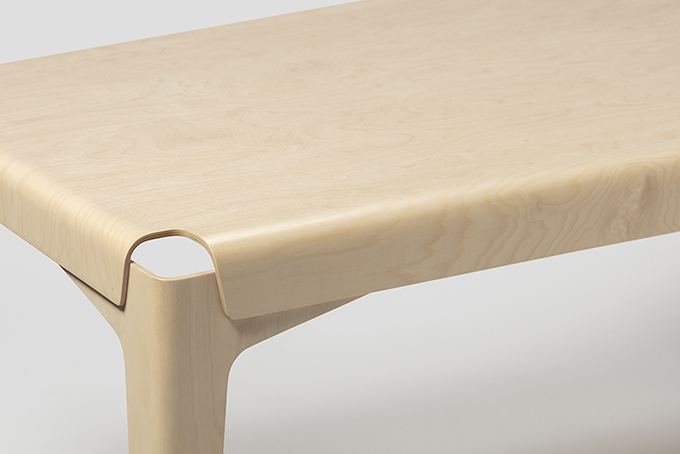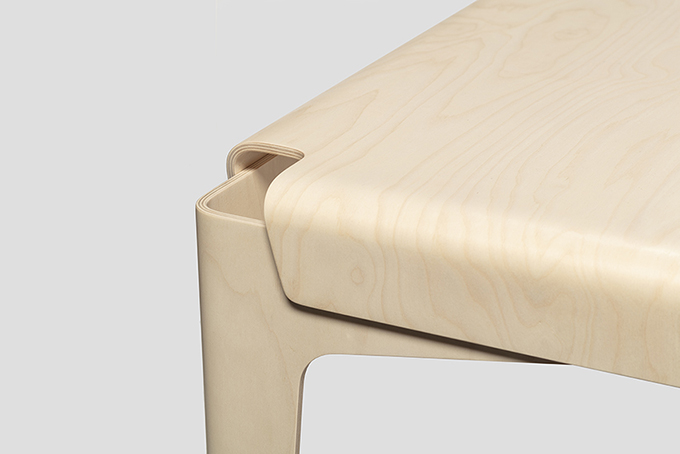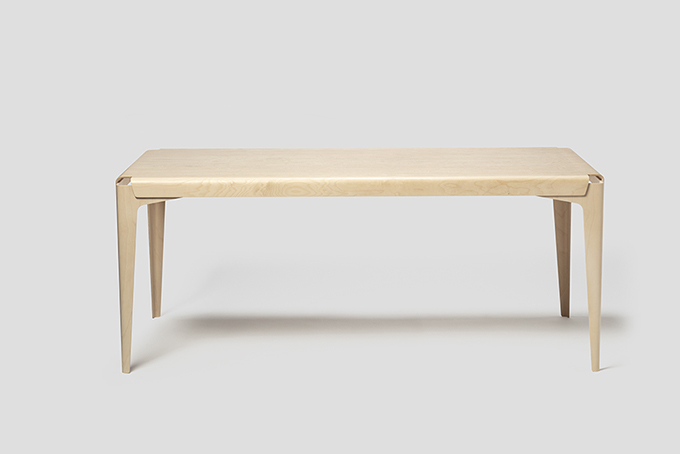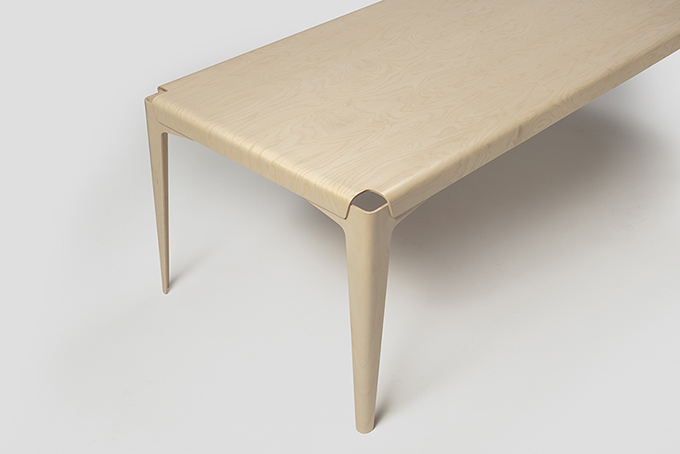 Find out more on isokonplus.com