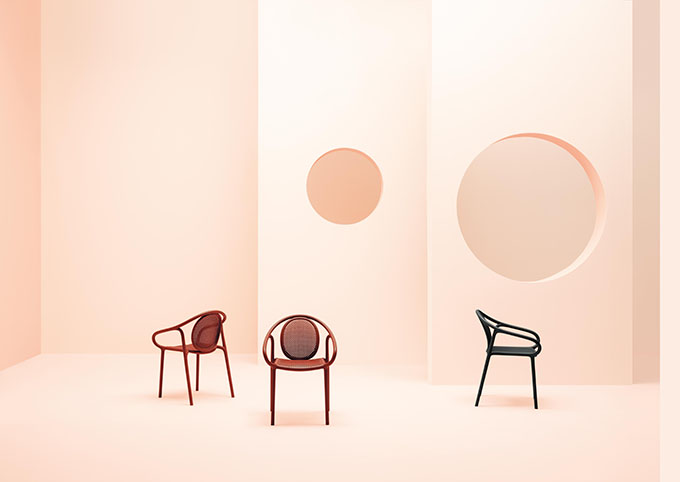 Eugeni Quitllet designed a new series of chairs for Pedrali on the occasion of the 57th edition of Salone del Mobile. Take a look at the complete story after the jump.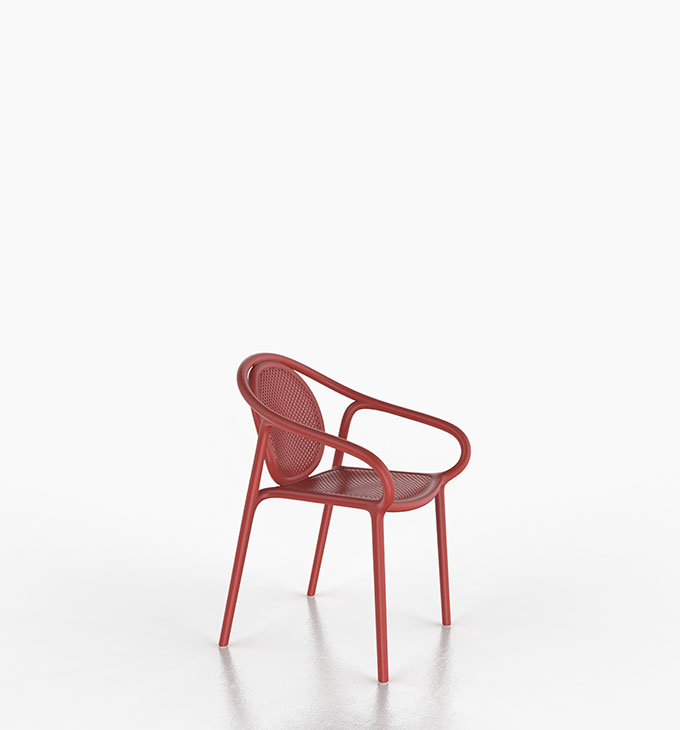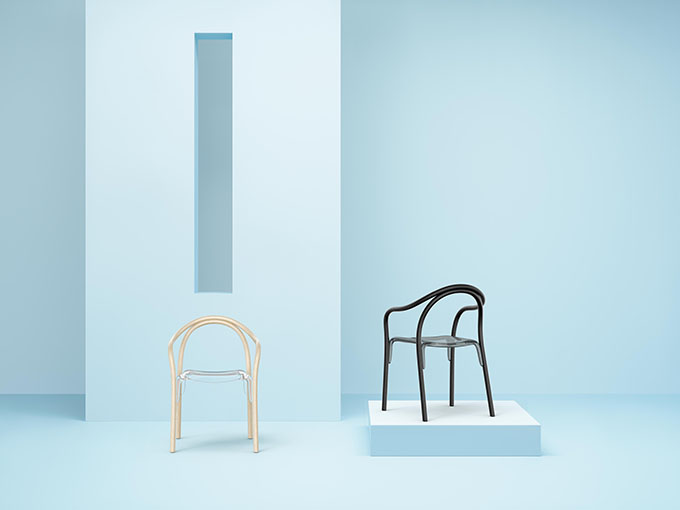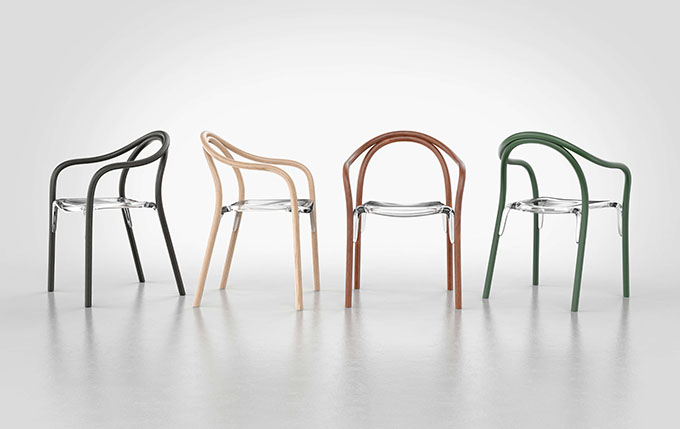 Using a traditional method while adopting new technologies allows tradition and innovation to evolve together. This is the starting point for the creation of the two new products presented by Eugeni Quitllet for Pedrali.
Quitllet, a Catalan designer born in 1972, awarded in 2016 as "Designer of the year", has received numerous recognitions at an international level and has come into complete harmony with the philosophy of Pedrali. The artistic and design partnership, consolidated by the mutual enthusiasm and the desire to create design products characterized by a combination of elegance and sinuosity, has led to the creation of two armchairs with embracing and innovative shapes, designed to be used in several contexts. Soul and Remind are the result of a search for emotions and the desire to create something that can last over time.
Soul armchair, with its harmonious and minimalist style, is characterized by a refined elegance. It is a revolutionary product in its simplicity, the result of the combination of different materials, "it is a connection between concrete and abstract, between the dimension of reality and that of dreams, between past and future … it is the uncontaminated state of creation". The strong point of Soul is its ergonomic polycarbonate seat, almost invisible, which gives the impression of magically floating in space and at the same time seems to be embraced in a hug by the sinuous structure made of solid ash wood. It is a small armchair designed to complete indoor contexts and at the same time it can be easily matched thanks to the different colours and finishes.
Remind is a seat entirely made of polypropylene, characterized by a breathable texture that makes it lighter and functional at the same time. The choice of the name is not casual, and it is employed to communicate a concept through a twofold interpretation: literally the word "remind" means "bring back to mind", the same concept is conveyed in Latin with "re-cordis" or "go through the heart". If the heart plays an important role in the design phase of Remind, the mind contributes to its realization. Remind is inspired by the wooden chairs of the second half of the nineteenth century but its organic and sinuous shape makes it universal, even able to "recall something never seen before". Remind is a very elegant and comfortable armchair that can be adapted to different types of interiors, from the dining room of a restaurant to the reception of a hotel, or to outdoor spaces such as gardens, terraces or the internal courtyard of a bistro.
Find more designs by Eugeni Quitllet:eugeniquitllet.com