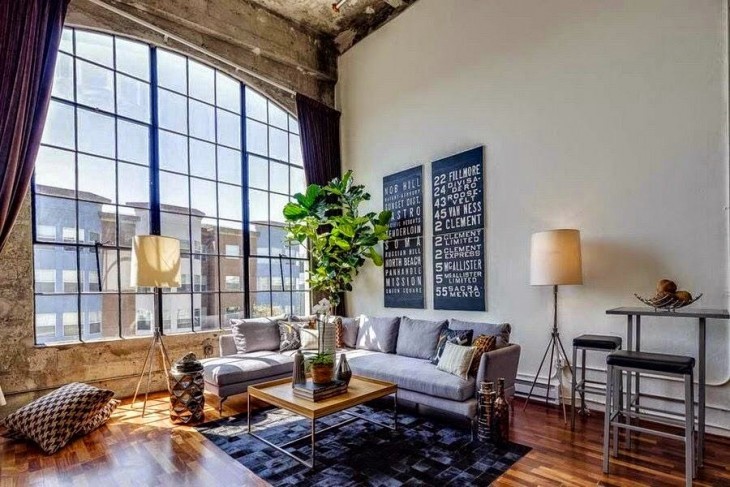 You want class. You want style. You want the debonair air of a 1920s' mansion – and all in the comfort of your one-bedroom flat. Indeed, instilling a sense of style in your home isn't easy when you're on a tight budget and have limited space But where there's a will there's a way – and where there's a small flat there's a way to make it look grand. (Photo above San Francisco Loft)
So we've come up with a few simple strategies to turn your home from dingy to divine – and none of them will break the bank.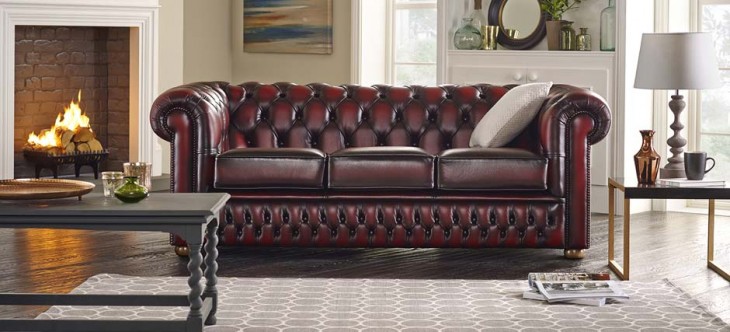 The way to comfort
In Greek, the name Sofia means "to know". And in the same vein, a good sofa means to know great comfort whenever you take a seat. Just look at the chairs you've got now – cheap and with poor lumbar support. They're more like sitting on a torture device than a comfy piece of furniture. In the long run, those poor chairs will give you a rigid back and distended spine. So it's time to invest in something a little more comfortable.
Purchase a leather Chesterfield sofa that will give you all the support you need, and allow you to lounge in pure relaxation. These 100 per cent leather options will add a sense of style to any living room, especially when paired with a fab coffee table. If you're looking for some stylish furniture, Shabby chic furniture have a wide range for you to pick from.
A touch of class
You might love nothing more than binging on reality shows and soaps, but a few books will give you a touch of class that you can't obtain any other way. Invest in a bookshelf for a few hundred pounds, or find a cheaper alternative from Argos or a local antique shop. Once you've found the perfect set of shelves, purchase a few classics – Shakespeare, Marlowe and any book you've been yearning to crack open – and order them alphabetically. (Photo above Central St Martins Loft)
Intersperse your shelving with a few classical ornaments and you'll have a piece of interior décor that implies intelligence – and you might even enjoy reading your selection!
Maintain focus
People on a budget can't afford to litter their home with expensive paintings and sculptures. You've been in moneyed houses – it's like entering the Louvre. To keep up with the Jones's you'll have to find a cheap painting or ornament that can capture the eye and give you an intrinsic sense of style. This doesn't have to be an expensive piece, either – with the right level of taste, you could easily find a work of art in a thrift store or antique shop for a song.
More than anything else, a stylish home shouldn't be a place to impress others. Find your own groove and you'll have the perfect place for you.