a9a rchitects have recently completed works on their latest hospitality project – STILLFUN · CAFé G1. The cafe is located on Chunyangguan street, close to the Chunyang market project. It is situated between Huaxing Main Street and Zitongqiao West Street. It serves as a vital link between market life and tourist attractions. The surrounding surroundings resembles an old boulevard with high-rise buildings. The street is alive with the vigor of both the old and the new. The architectural space form in the reinforced concrete city is similar to a square box.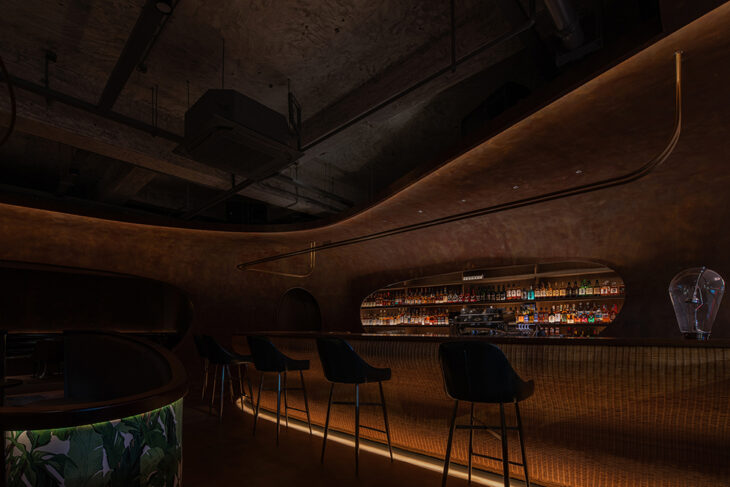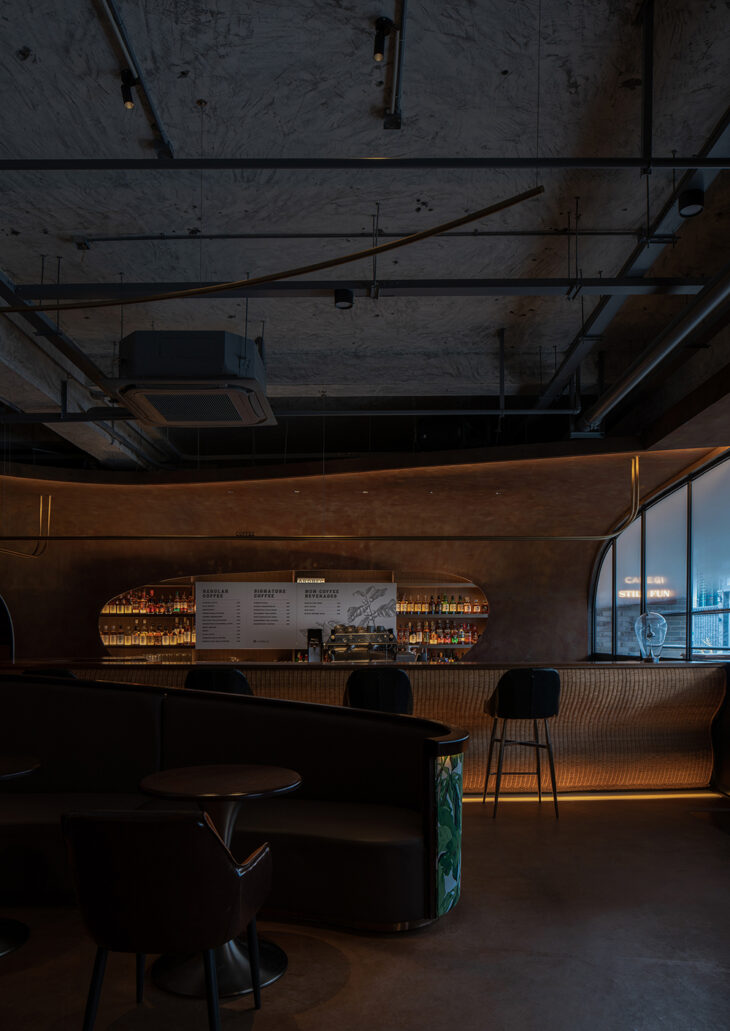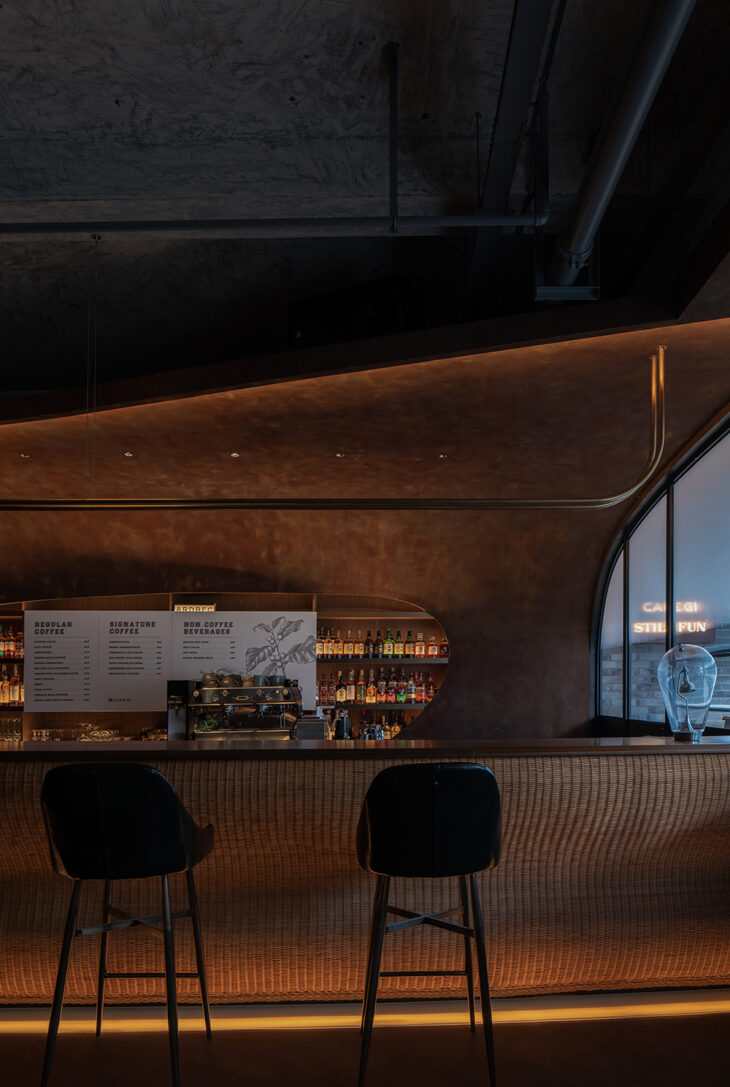 The overall design concept is to create a shell in the original square space and then cut the shell. The rear area forms a private box.
The crevices between the shell and the original square can be found on the left and right sides. These areas serve as wine cabinets. This type of arrangement allows individuals to more easily immerse themselves in the ambience, and the customer experience is elevated.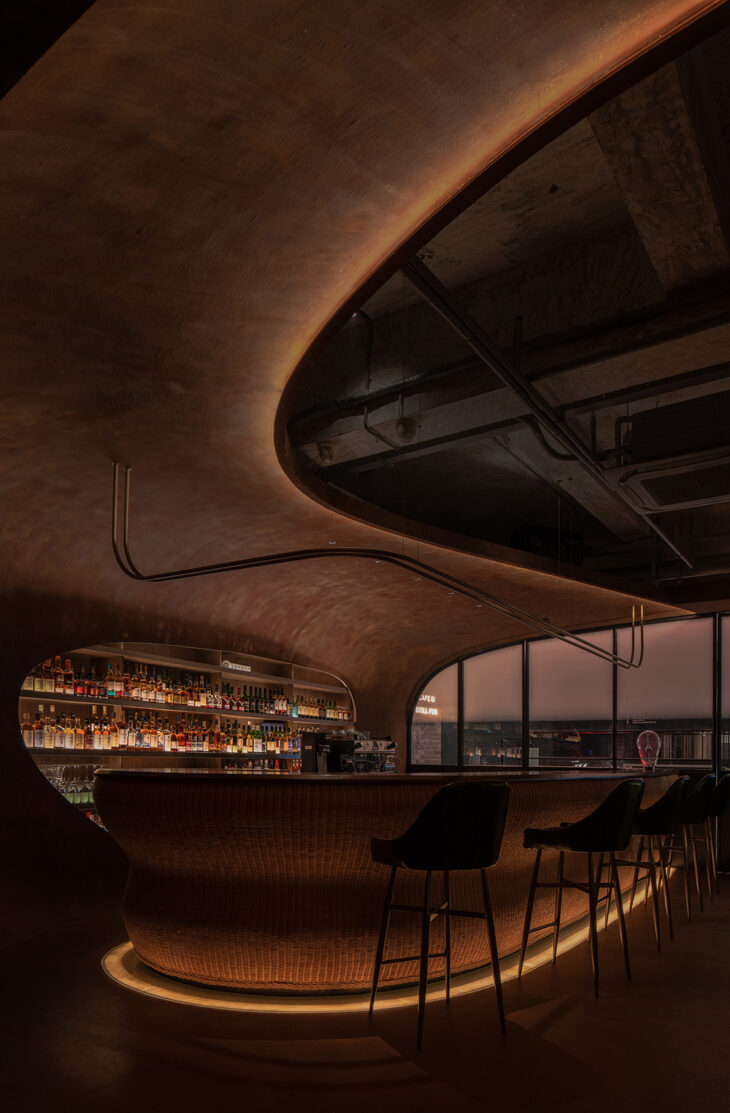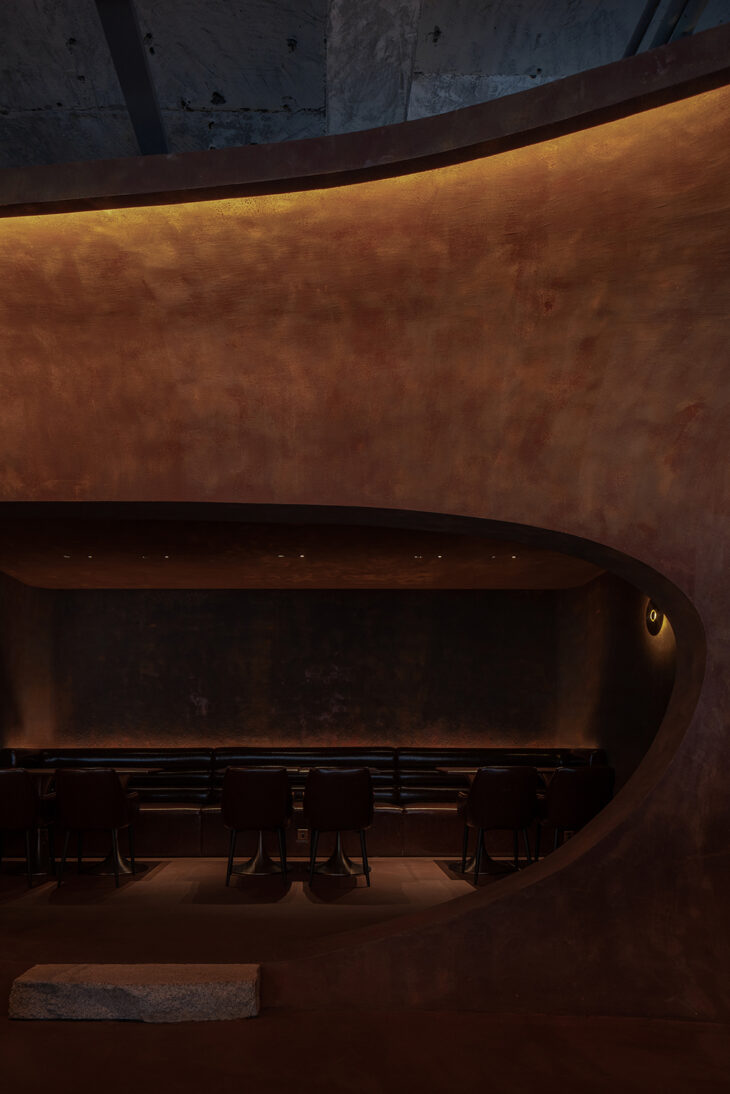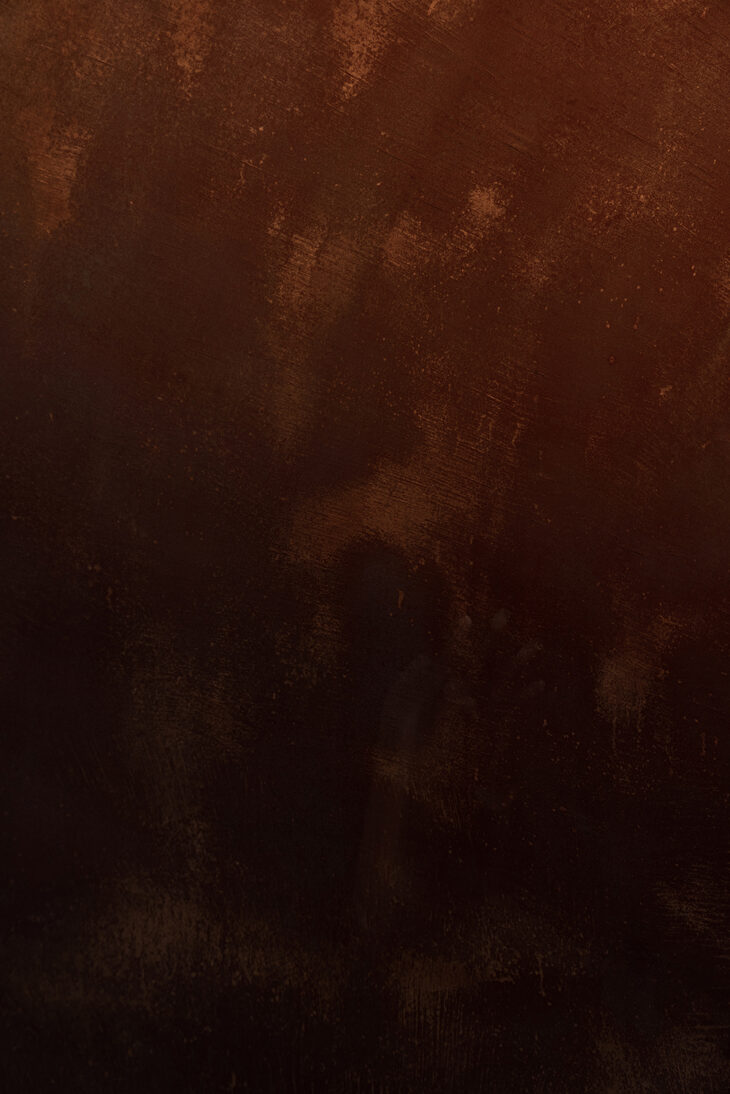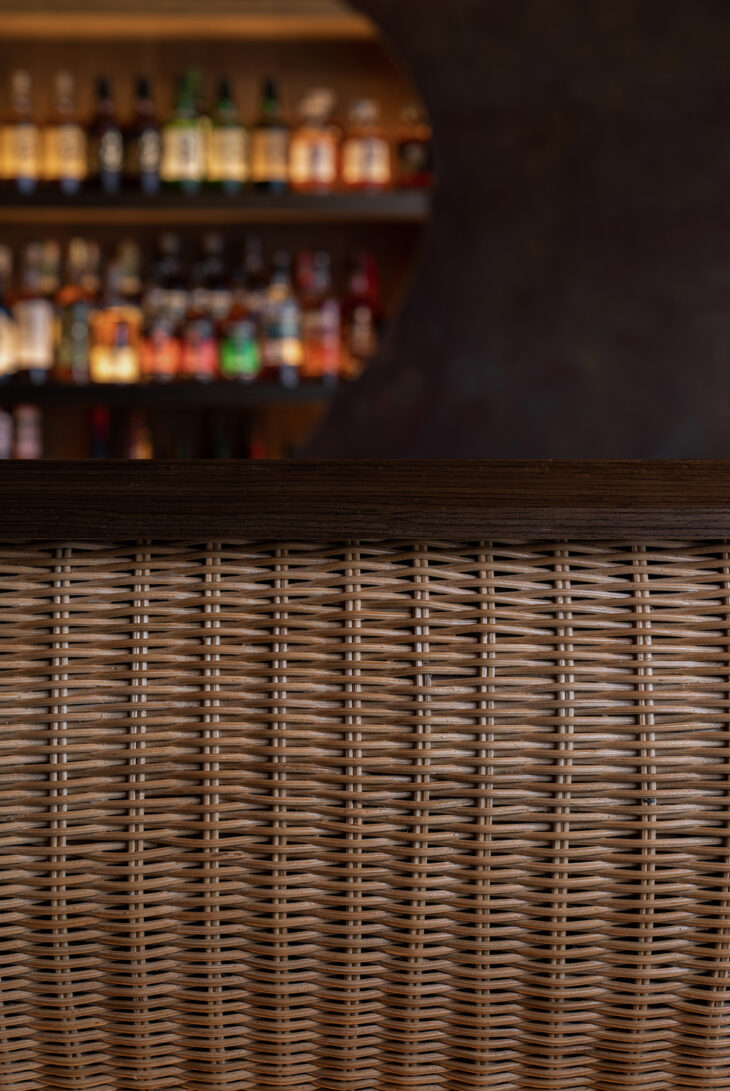 The rusty red shell and light scattering aim to provide customers with a relaxing experience. Space is an atmosphere, and whiskey and coffee are the mediums used to link people or stories. The rusty red inner wall and light reflect the ambiance the architects intend to create for consumers and store staff alike.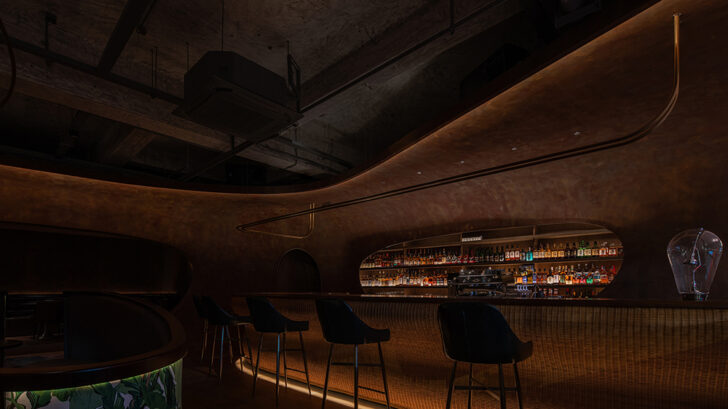 Project information
Project name: STILLFUN · CAFÉ G1
Project location: 1 Chunyangguan Street, Jinjiang District, Chengdu City, Sichuan Province, China
Project area: 160 square meters
Project type: Food and Beverage Building – Cafe
Completion time: 2021
Design category: Interior
Design firm: a9a rchitects – www.a-9-architects.cn
Chief designers: Jio Li, Mingmin Yu
Design team: Tianxiao Zhang, Wanjing Gao, Yudong Li, Rentao Wang
Lighting design: Artluci Lighting Design
Material suppliers: Cement (Cement Design), Bamboo Weaving (Sichuan Daoming Bamboo Art Industry Development Co. Ltd.)
Construction: Changbing Xue
Photography: HereSpace