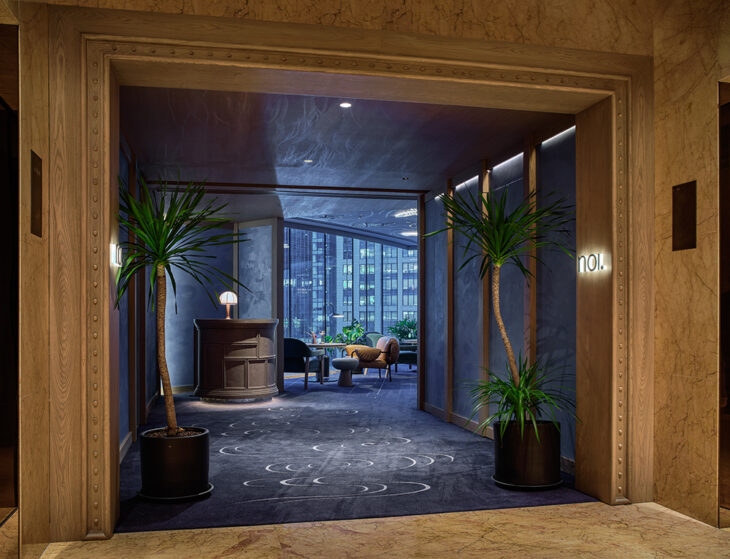 AB Concept has unveiled its design for Noi, a new restaurant lounge at the Four Seasons in Hong Kong, led by Argentinian-born Michelin-starred chef, Paulo Airaudo. Following Airaudo's design brief, AB Concept has separated the new restaurant into two main zones: an Italian-style dining room entitled Italian Silhouette with a capacity of 22 covers, and Doodle Garden, a more casual breakout area with a wine bar kiosk and panoramic views of Hong Kong.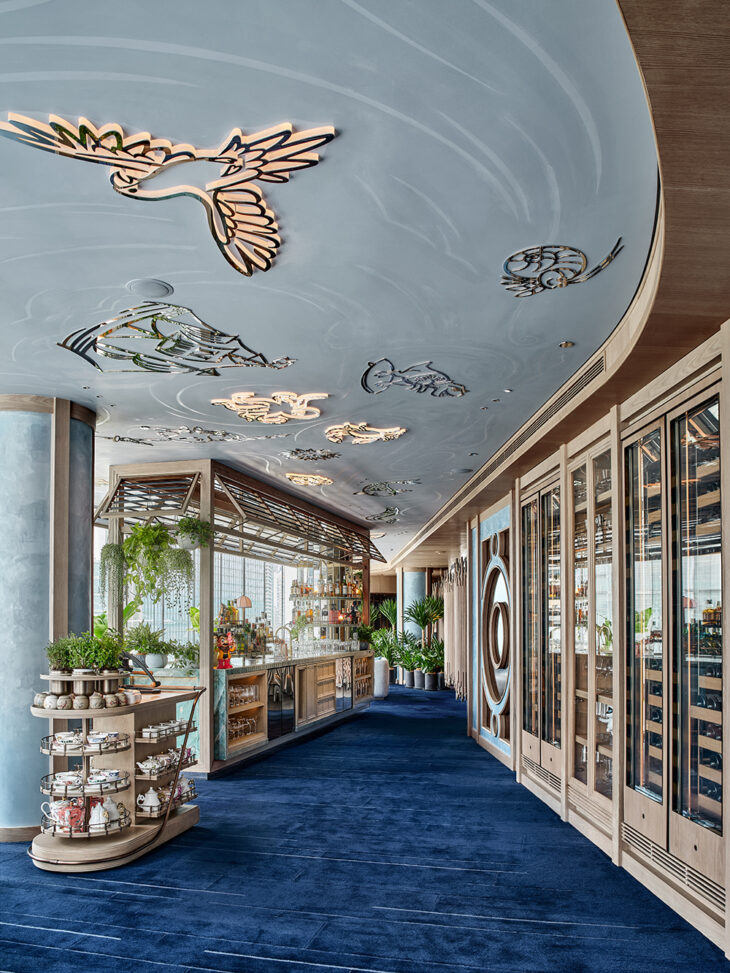 The design pays respect to Chef Airaudo's Italian-Argentinian ancestry by fusing Italian architecture with modern furnishings, as well as a statement wine cellar, as a depiction of an Italian silhouette with Japanese infill – as a reference to the cuisine served. Noi, which translates to "we" or "us" in Italian, provides diners with an enjoyable and true representation of Chef Airaudo's life, including the food he grew up eating, a playlist of his favorite 80s and 90s songs, and playful décor drawn from his travels, favorite movies and video games, as well as his numerous tattoos.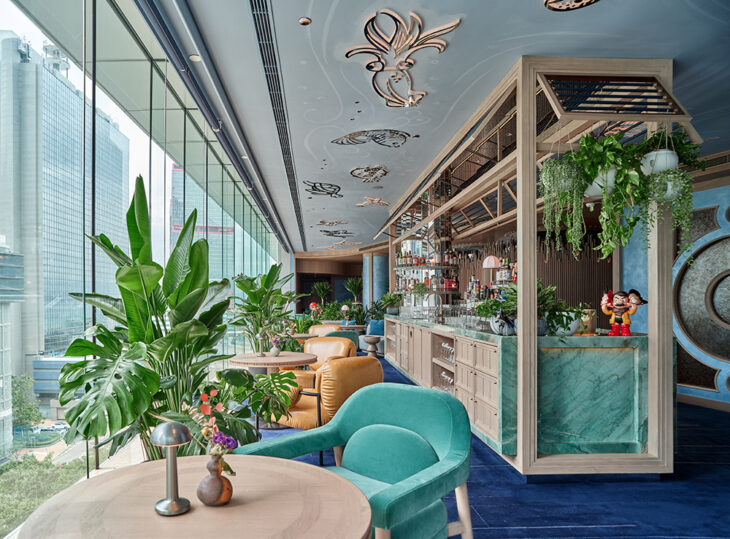 In each area, Noi delivers a personalized experience. It is a combination of art and gastronomy, with pattern playing an important role throughout the establishment. Pop art themes can be seen in the restaurant's two private dining rooms as well as on the carpets, walls, and ceilings.
While the private dining areas are surrounded by contemporary interpretations of Italian Renaissance moulding and guests can find comfort in AB Concept's Viola chairs, a collaboration with renowned Italian furniture maker Poltrona Frau, despite being inspired by pop art elements through the use of color.
The second private dining suite is also accessible through a secret door for a VIP experience, and both rooms have access to the carefully chosen wine cellar that divides them.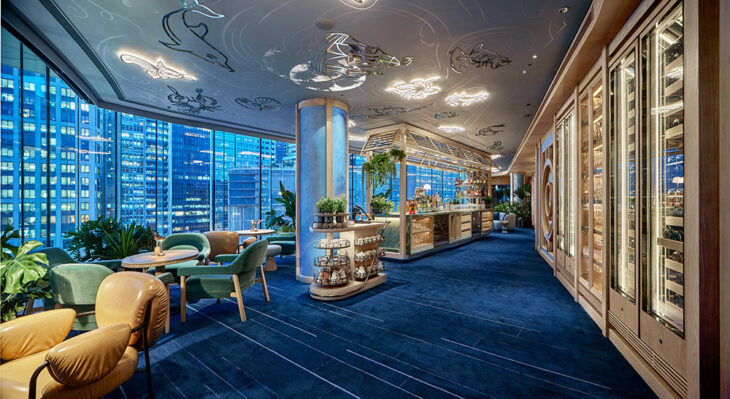 Restaurant guests are welcomed at Noi through a lobby with a navy color scheme, seasonal lighting, and graphic projections on the carpet. The Doodle Garden lounge, from which its name stems, features artistic pieces that mimic Chef Airaudo's old tattoos that extend through to the ceiling via embedded LEDs. While they wait to be served in the restaurant area, customers can sip wine from the wine kiosk here.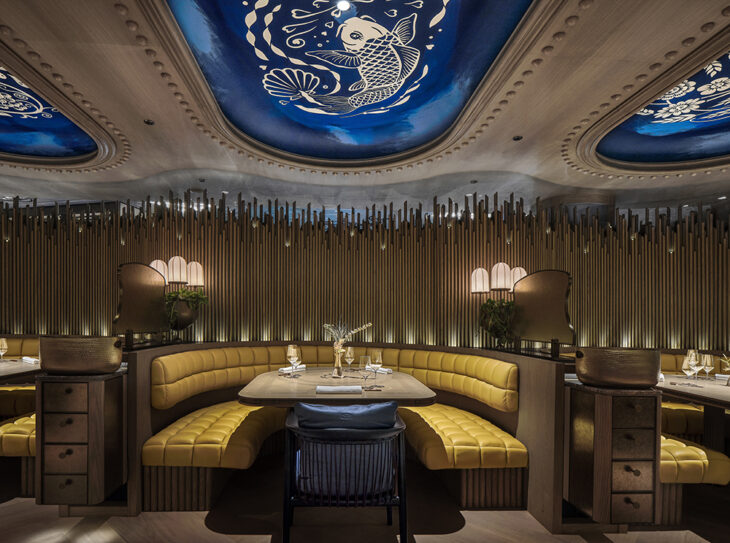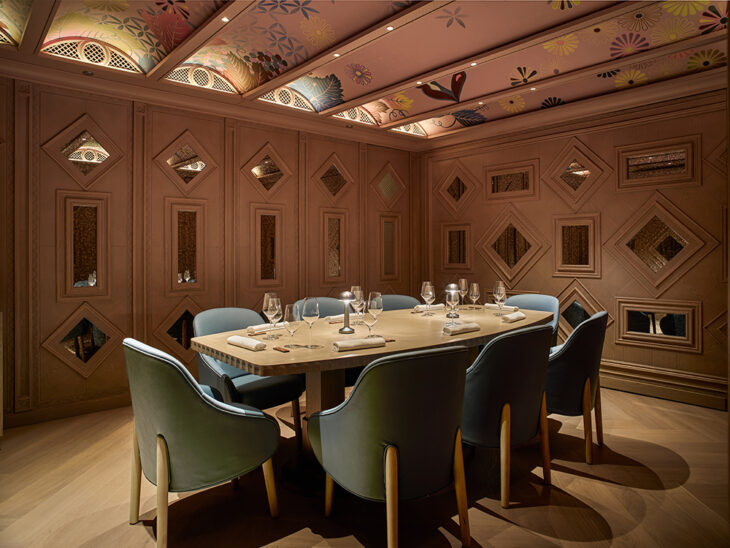 The main dining area is decorated with rich materials and a color scheme of deep blues, bronze, dark woods, leather, rippling glass, and silver travertine. It is influenced by classic Italian patterns. The open kitchen is surrounded by Japanese tiles, and guests may relax on the curving banquette seating that looks out upon it. Bamboo screens provide layers of ambience by dividing this area from the Doodle Garden beyond. The attention to detail throughout Noi forms the entire experience with the goal of inspiring visitors.
Find more projects by AB Concept: abconcept.net