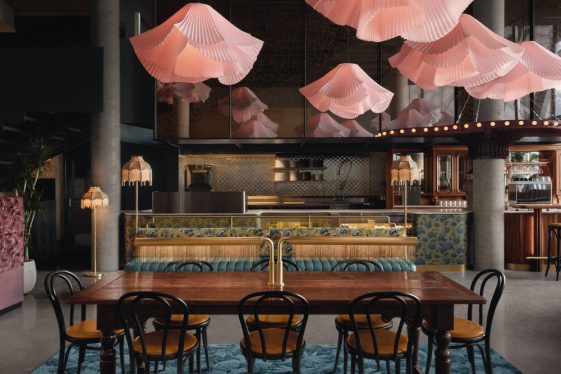 Some of the most popular businesses being set up nowadays are small trendy cafes and restaurants. Chic interior designs and cozy furniture are extremely important to restaurateurs because they appeal to people and invite them in before they even see the menu. Every corner presents an opportunity to attract customers. Pull them in for a cup of coffee and help them relax for a while.
I've compiled a list of ideas to help you design a relaxing cafe interior where you can serve good food in a calm atmosphere. You'll keep customers coming back for more.
Place Your Menu on the Wall
Food art is a must have especially when it comes to decorating your walls. Acrylic photo prints with food and beverage photos will not only enrich the space but might also tempt customers to try more dishes.
Create lists of your best treats and set them up in visible areas on your cafe walls. This is definitely one of the most innovative menus that owners may come up with if they put a bit of thought into the artwork. For a more natural look, get other pieces of art in the same style and color shades that you used for your menu design. Don't forget about flower pots, bouquets, vintage car parts, musical instruments and other items. Any one of these elements will liven up the space; but a good combination will work wonders.
Incorporate Mirrors
Speaking of small cafes and restaurants, it's worth mentioning decorative mirrors. Mirrors are popular in modern interior and exterior design thanks to their space-saving feature while visually expanding the surrounding space by reflecting lights and images.
Mirrors work well for interior and exterior designs. Hang mirrors in random sizes and shapes on the walls to create an effect of a cracked image reflecting whatever appears in front of them. As for exterior use, put up mirror walls facing natural areas like gardens or architectural masterpieces if there are any in the vicinity. The effect creates an optical illusion which allows people to enjoy their meal surrounded by an appealing panorama. In truth, mirror cafes require minimum space and maximum creativity to create a world revolving around you and your customers.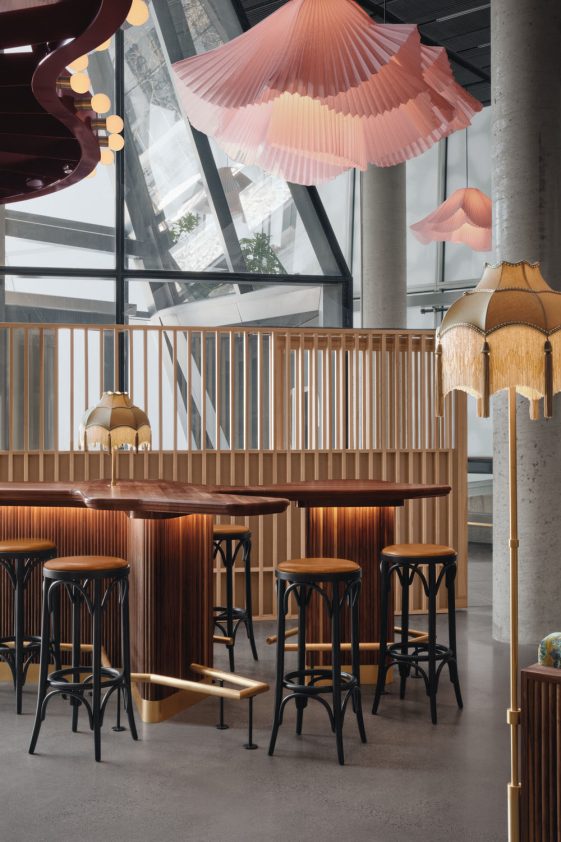 Make It Nature-Themed
What attracts people more than a place inspired by greenery and flowers? Decorating a cafe with living plants has always been affordable and a super effective way to set a calm atmosphere. They look refreshing whether you place them inside or outside your building. Put up potted plants on the floor or along the patio. If you don't want your plants to impede movement on the ground, you can hang them in the free space above everyone. Place exotic plants in biodegradable pots (like coconut shells) and hang them from the ceiling. Don't forget about living walls made of climbing green plants and small colorful flowers.
Create a Library
A tasty drink and a good read make a great combo for bookworms who want to spend their evenings in peace. Use the idea to your advantage and get the best of both worlds by creating a small, comfy cafe with books of various genres. You can also nicely ask your customers what genres they'd prefer to read while having their evening meal by handing out a list of books for them to choose from along with the menus. Once you collect all the answers, it'll be easier for you to create a dream library for your bookworm customers. Next, think about how and where to set up the bookshelves and what to place on them. Experiment with the tips in this idea and open a trendy bookstore cafe that'll stand out in your neighborhood and lead people to what will become their happy place.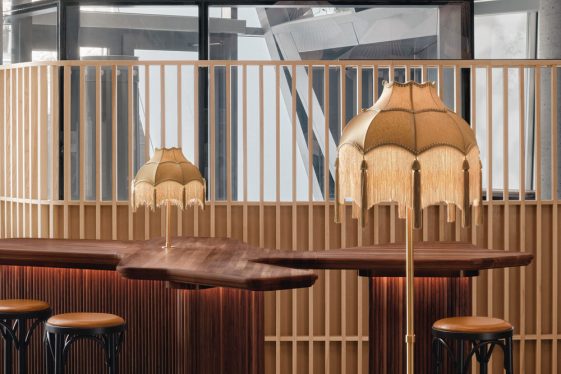 Pay Attention to Colors
You may have heard about the psychology of colors and how essential it is to choose the precise shade for a particular reason. Countless color shades are known for increasing happiness and boosting productivity as well as creating a sense of peace that allows people to enjoy their downtime.
When it comes to decorating your cafe, be careful with color tones. If you want to give your small location a spacious feel, light colors are the best choice because they create an airy atmosphere. Speaking of library cafes, it's important to note that cool, dark tones work well on the walls and furniture in reading spots since they provide a homely environment perfect for reading.
Get Playful with Lights
Light up your location and people will find you. The power of light is found in all aspects of life starting from the early morning sunlight to artificial light bulbs used in decor. Keep this principle in mind and use lighting to your advantage by creating outdoor patios that'll witness the most peaceful sunrises and sunsets. If you don't have the chance to integrate natural light into your spot, remember that artificial lighting is always a great alternative.
Once it starts getting darker outdoors, turn off the heavy lighting and start gradually turning on soft lights in your space. Hang yellow light bulbs onto the walls for a warm atmosphere or make a trendy restaurant logo with string lights. Place innovative lamps on the coffee tables for late diners. You can also put up backlit menus in the corners of your cafe or serve menu books with small reading lights attached to them. Did you like the idea? Use it to transform your space into a nighttime wonderland.
Now that you have this list at your disposal, choose the tip you liked the most (or create a mix of them) and start restyling your cafe to turn it into your dream space.
Images from Café Constance designed by Atelier Zébulon Perron – See the full story here