Known as the Golden McDonald's the building designed by Netherlands based Mei Architects is filling design pages around the globe. With a massive frequency coming as given with any McDonalds restaurant the creatives at Mei Architects had the task of merging design and functionality.
The need for a designed building came from the citizen of Rotterdam itself, the previous design also owned by the restaurant chain was infamous as the ugliest building int he city. The company decided to start from the ground up designing an impressive new building fit of the historic city center.
For more of the design continue after the jump: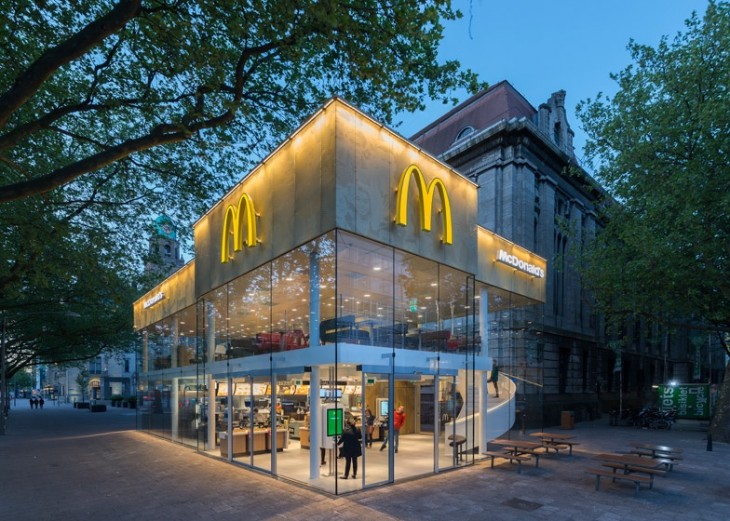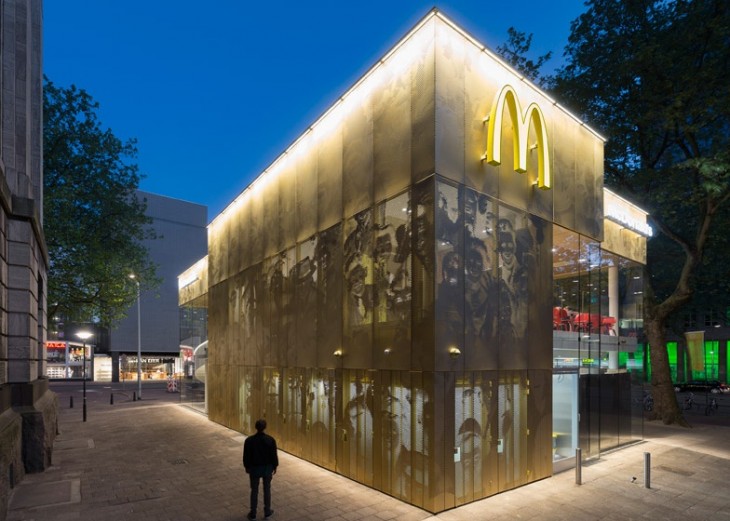 Official web page www.meiarchitects.com.