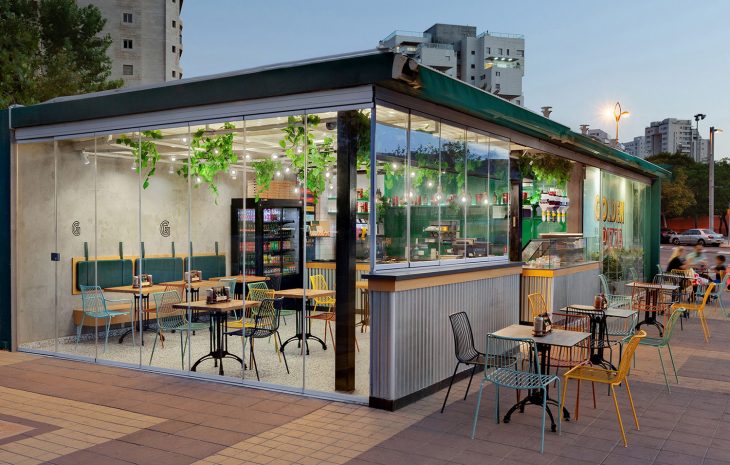 Interior designer Dana Shaked designed the stunning interiors of this pizzeria in Holon, Israel. Take a look at the complete story after the jump.
From the designer: In one of Holon's main junctions, on a singular building, a new neighborhood pizzeria was founded which offers a variety of pizzas and indulging desserts.
The pizzas are displayed along the wide counter and next to it is the desert station with big containers that hang above it and contains the different topping sauces.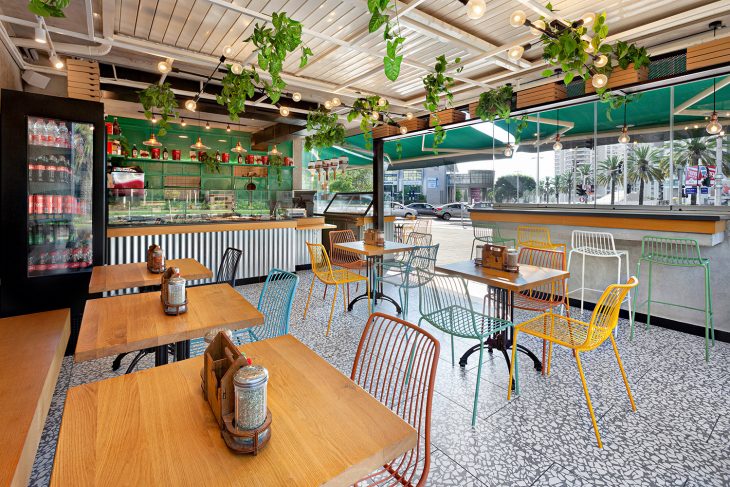 Due to the structure's unique layout, the space was designed in order to mask its borders and to "bring" the outside inside.
The black and white terrazzo flooring and white iron ceiling construction from which green vegetation spills, are giving the space its fresh and invigorating atmosphere.
The counter is covered in a corrugated tin surface with little stripes of black wood throughout it.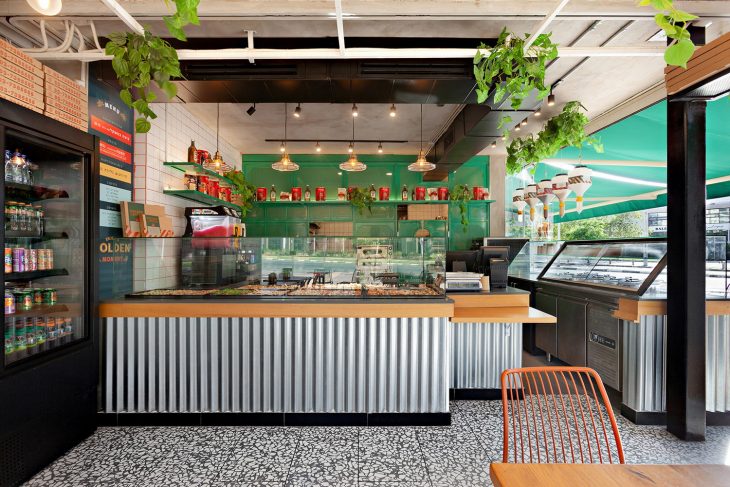 In between the kitchen and the serving area, an iron divider in a green shade that combines glass and perforated tin was designed.
The sitting area includes a long wooden bench with a padded back and in addition are iron chairs in different shades.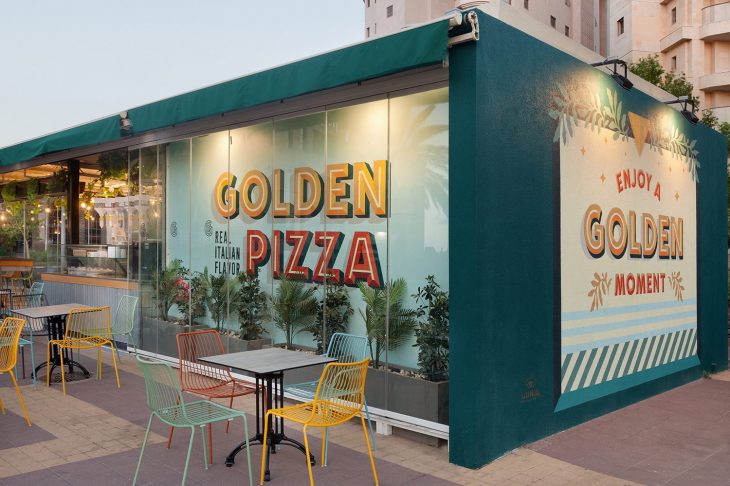 Graffiti work was made along the external wall which allows the customers to take pictures with and post on their preferred social media platform. The vibrant and "smokiness" of the graphical language fits very well with exteriors of the structure that were painted in shades of bordeaux and green.