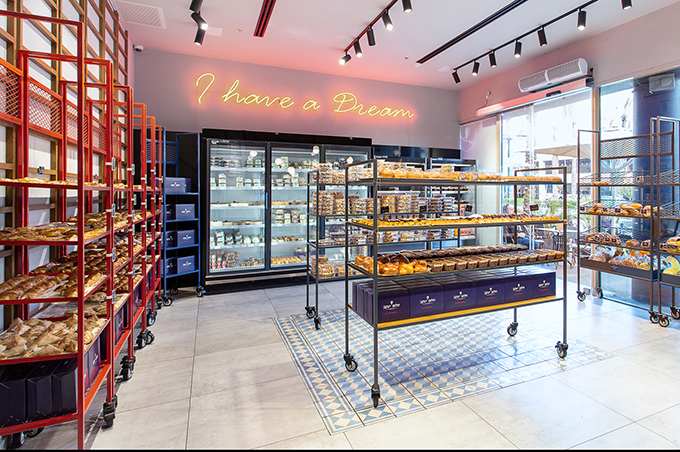 Dana Shaked designed this stunning new bakery and coffee shop in Rishon le'zion, Israel. Take a look at the complete story after the jump.
From the designer: Jacob's Dream is a family-owned bakery that offers its customers bread, cakes, cookies, healthy salads and sandwiches.
The space was divided into zones according to the product types. On the main wall we designed carts, trays, and iron mesh shelves that were made of iron and stainless steel. All of the carts were painted a grayish burgundy with bluish tones. Wooden ladders were installed behind them, following the brand's name.
On the right wall, there are freezers and refrigerators on display with a red neon sign above them. The centerspace was paved with geometric tiles in both light blue and cream colors providing a contrast to the concrete-like floors covering the rest of the space. Carts were placed with wooden and expanded mesh shelves for the display of cookies. On the side of the entrance facade, two iron carts were designed for displaying breads and rolls.
The main counter, which includes two registers and a display window, is covered with mdf wood with a dark blue finish and a Carrara marble surface above it. Above the counter, specially designed lighting fixtures were installed. The wall on the left was specially painted to become a chalkboard and is used for featuring the daily specials. Just below it, storage cabinets were designed along with a service station with a hidden garbage and sunken boxes with sugar and napkins.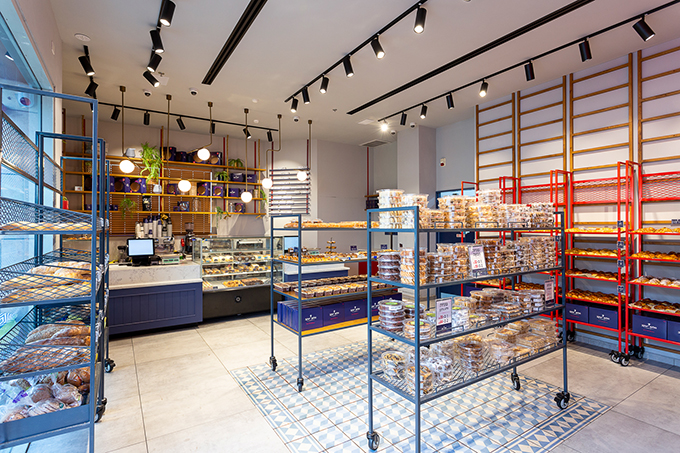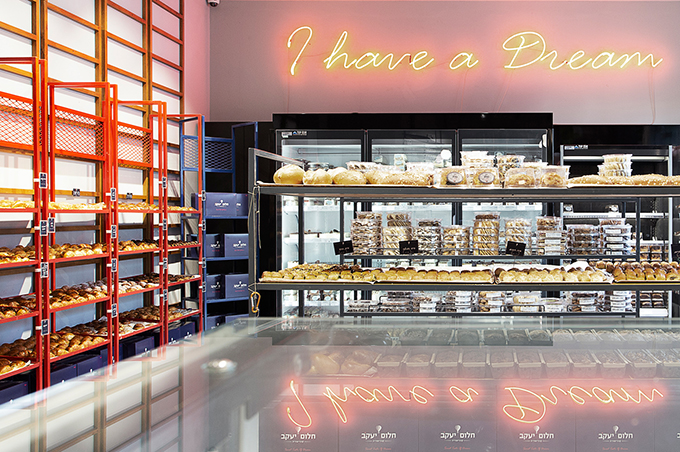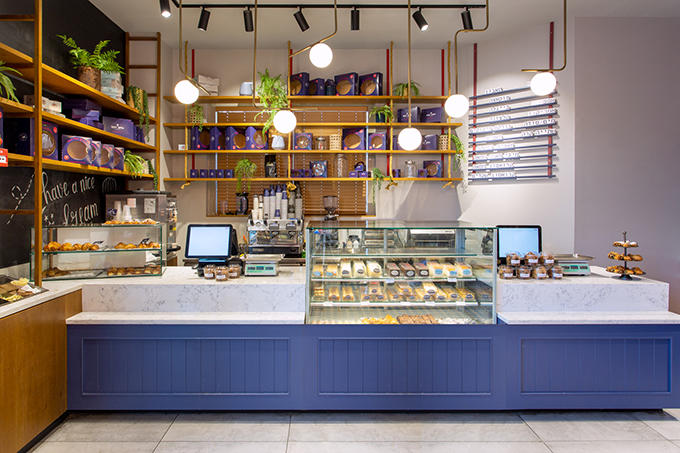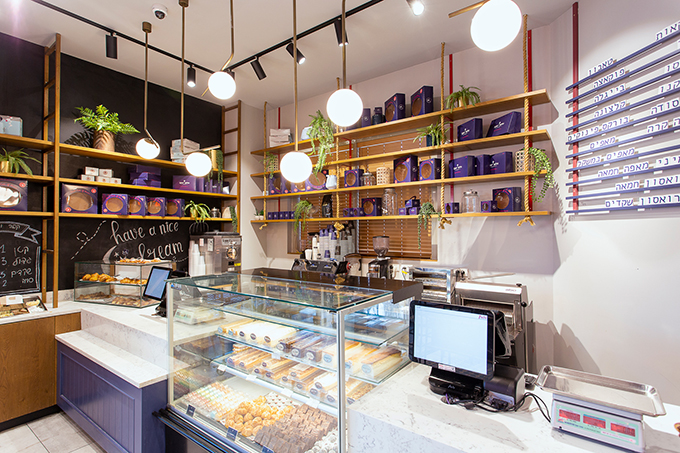 Location: Rishon le'zion, Israel
Interior designer: Dana Shaked – dnshaked.co.il
Photography: Tomer Rubens