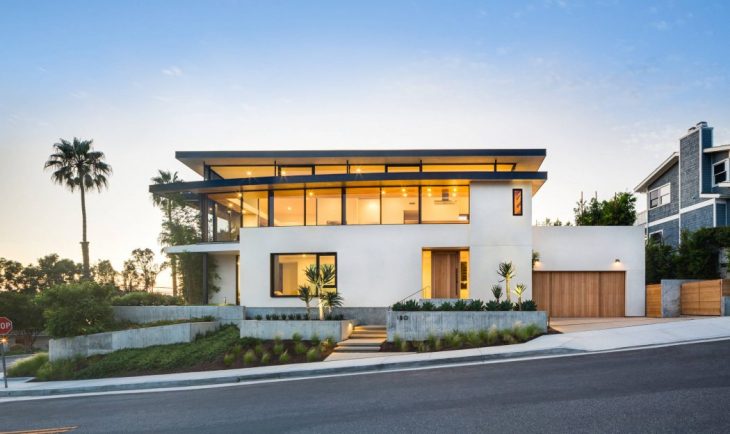 Anders Lasater Architects designed this inspiring modern two-story house situated in San Clemente, California, United States, in 2013. Take a look at the complete story below.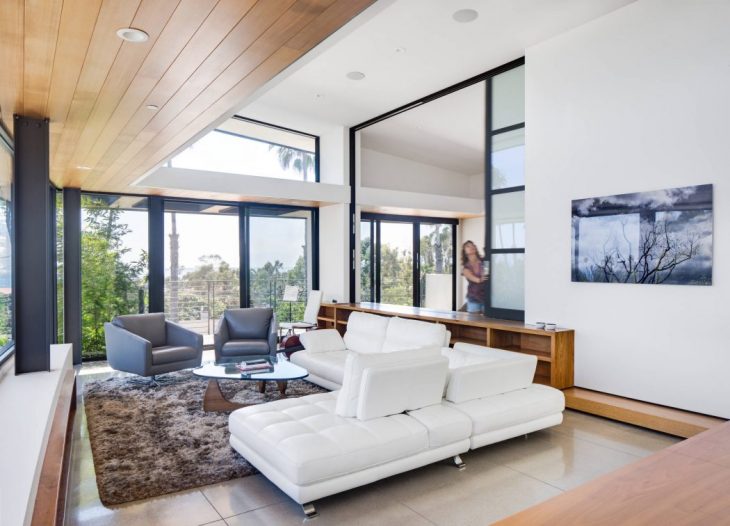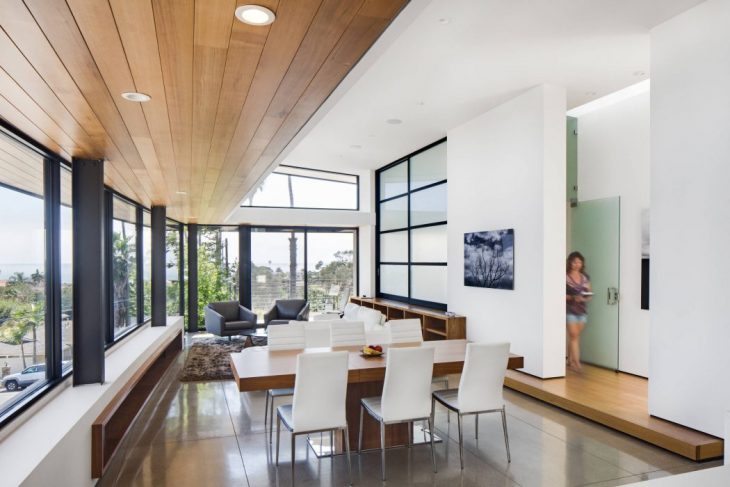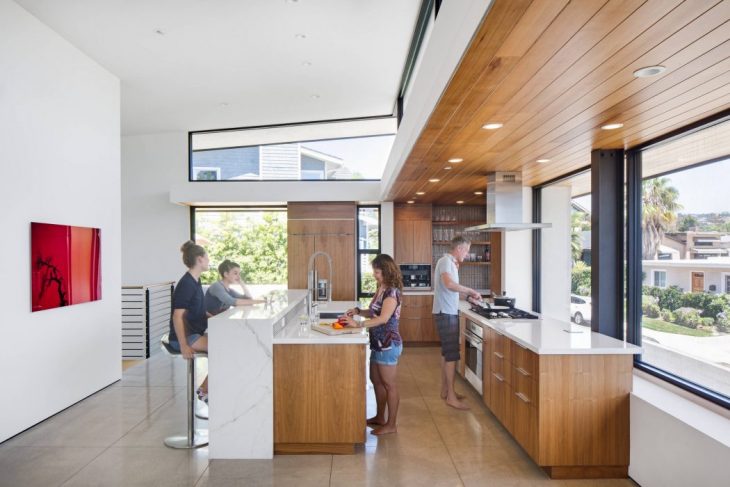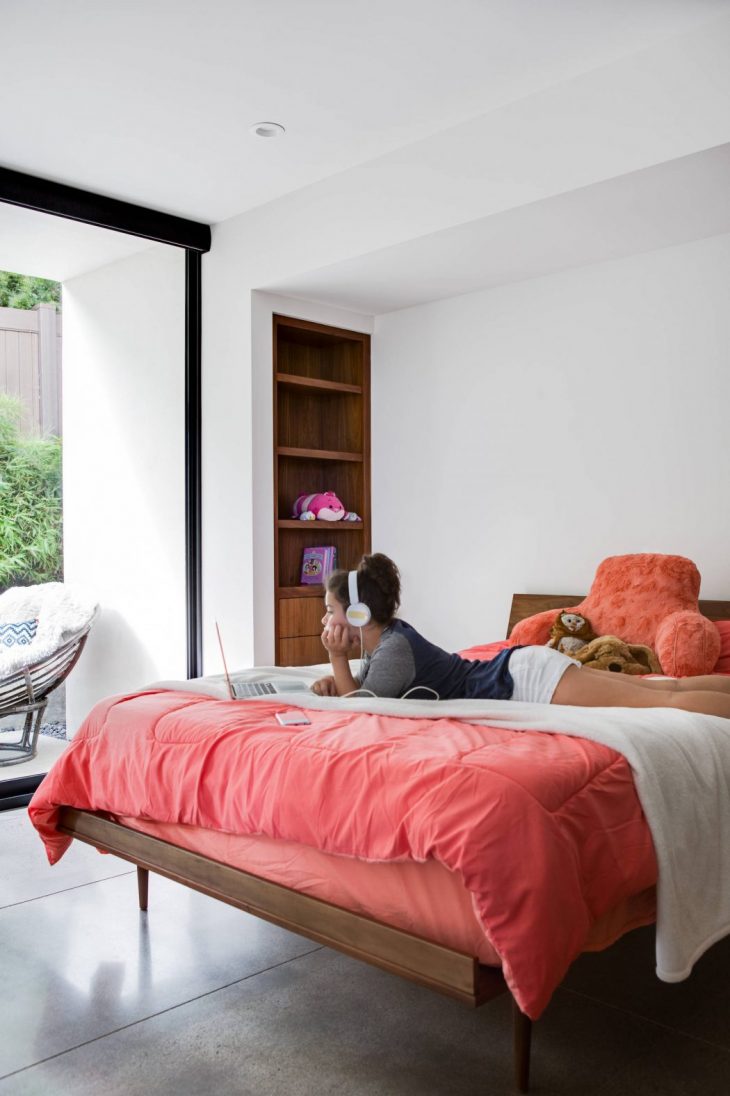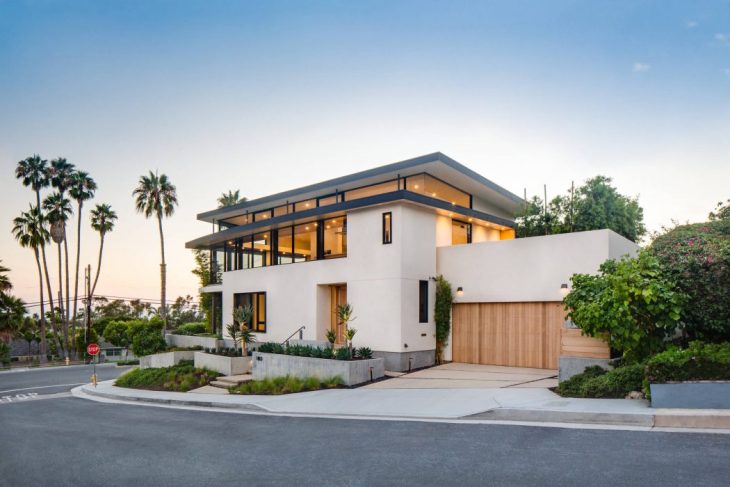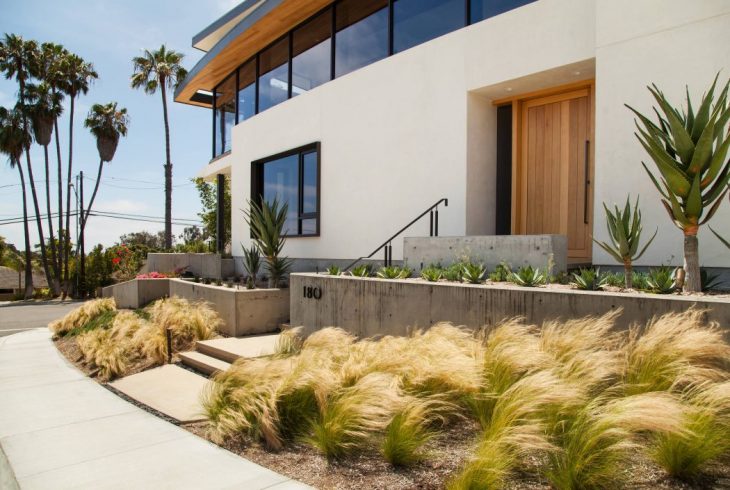 From the architects: Designed for a neurosurgeon, an attorney, and their family, the Cornelio house sits on a narrow corner lot enjoying views of the hills, the city, and the Pacific horizon beyond. Conceived as a collection of light and airy public spaces set above a base of private areas the house is at once protected from the street while remaining open to the views that surround it.
Grounded and transparent the house responds to its site and its surroundings while inwardly reflecting its owners tastes and sensibilities. The Cornelio house is made for this place and this time. You realize as the day ends and the living room softly reflects the sun's hues of orange and red that here is the only place you need to be.
Photography by Chad Mellon
Find more projects by Anders Lasater Architects