Residential
Kitchen Design Trends to Consider for Your Home
By |
With 2020 in full swing, many families are spending more time in their homes, and likely in their kitchens. Whether cooking, baking, or simply spending time unwinding with a good read and glass of wine, the kitchen has become more important than ever as a space to congregate with loved ones.
Whether you're currently looking to update your kitchen by shopping online, or planning an update for when you can entertain others within your home again, you may want to consider the following kitchen trends gaining popularity in homes across Canada.
Materials & Aesthetics
For many years the all-white kitchen has remained a household design staple, so it should come as no surprise that it remains a popular trend for 2020. In fact, "trend" seems like the wrong word to characterize this style, as it's such a classic design. According to Houzz, more than 40 per cent of homeowners are opting for a white kitchen aesthetic, indicating that this style is here to stay. Many modern homeowners, however, are opting to accent the all-white look with wooden drawers and shelves.
Marble is also seeing a comeback to the modern kitchen with carrara and calacatta varieties remaining popular choices. Carrara marble is heralded for its bold and graphic design and general affordability, making it a ubiquitous choice for many kitchens. Calacatta marble is slightly more expensive and is valued for being whiter with more pronounced veining.
Finally, wood is rising in popularity as the material of choice in today's kitchens. If your home boasts an open concept layout, you may consider extending any wood you have in your living or dining rooms into your kitchen for a look of continuity. In addition to your flooring, you may consider wooden cabinets for both storage and to conceal appliances, as well as wooden accents that you can sprinkle throughout your space.
Sustainability
As more companies and consumers move towards sustainability and the green movement, you can now easily incorporate this trend within your kitchen for long-term gain. Whether it's choosing new cabinets made from recycled materials or opting for eco-friendly appliances, there is much you can do to make your kitchen sustainable. The following are just a few ideas: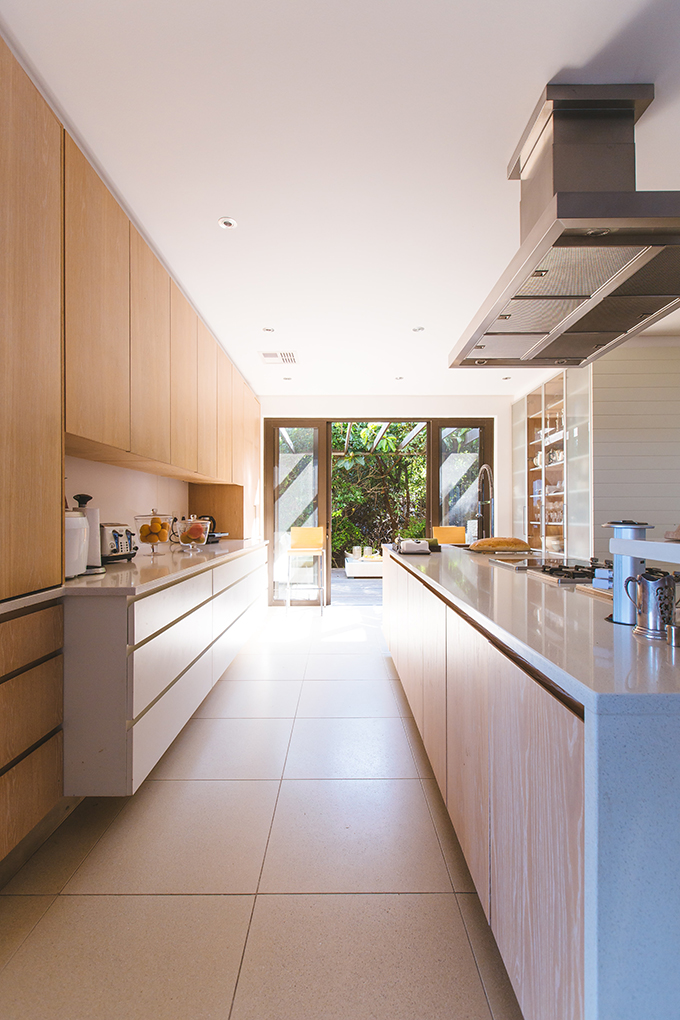 Replacing current light bulbs with their LED counterparts.
Installing a skylight to increase the amount of natural light in your space during the day.
Opting for light-filtering or solar shades for your kitchen's windows.
Using low volatile organic compound paint.
Installing easy-to-access recycling and compost bins.
Opting for eco-friendly appliances, including those that are Energy Star® certified.
Smart Technology
As smart homes integrated with voice-command assistants become ubiquitous throughout homes, the adoption of smart technology within kitchens seems logical. The great thing about this trend is that you can determine the level of integration you want, or feel comfortable with. Whether you simply want a couple of high-end, smart kitchen appliances or a fully-fledged high-tech kitchen, both are possible and relatively simple to integrate. You can consider exploring options that apply technology to the function of your appliances from your refrigerator to your lights. So, whether you're interested in a coffee maker that can brew a cup as soon as you tell it to, a refrigerator that can advise when groceries are low, or lighting that can be controlled with your phone, the world is your technological oyster when it comes to creating a smart kitchen.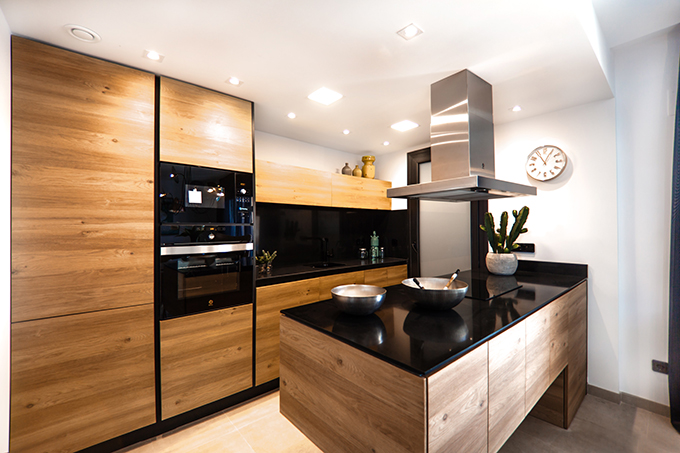 Organization is Key
With the rise in popularity of Marie Kondo and minimalism, having a clean and organized kitchen has never been more on trend. Notwithstanding the obvious benefits of maintaining a clean and organized kitchen, namely the ease of finding necessary items and general sanitation, having a streamlined space anywhere in your home can help facilitate feelings of calm. With spring now fully upon us and many of us spending more time at home, now is the perfect time to consider a good spring cleaning and organizing. Some tips to help you achieve the perfect minimalist kitchen look include:
Install cabinets and storage wherever possible to store your utensils and smaller appliances. You may also consider installing dividers within your drawers to keep items organized.
Refrain from over-populating any open shelves, and this can quickly look cluttered.
Choose one or two focal points, whether it's a luxury kitchen appliance you want to show off or a fresh bouquet of flowers.
Embrace blank spaces on your countertops and tables.
Between materials, sustainability and minimalism, there's no shortage of trends from which you can choose for your kitchen. Don't be afraid to experiment with these trends, or a combination of a few, to find the right one for your family.