Architecture studio Zooco has recently completed work on this stunning new restaurant in the heart of Madrid, Spain. La Maruca brings a maritime club into the city's downtown area, paying homage to the great rationalist architecture.
The project plays with the exterior-interior dichotomy through an abstraction process, creating exteriors within interiors and recreating open and maritime landscapes where the water is felt but not seen. Bands are used to shape the interior volumetry, which is articulated through a variety of curving, welcoming facades that urge the visitor to walk and observe while making a type of pilgrimage through a setting dotted with old-fashioned representations of the Cantabrian city.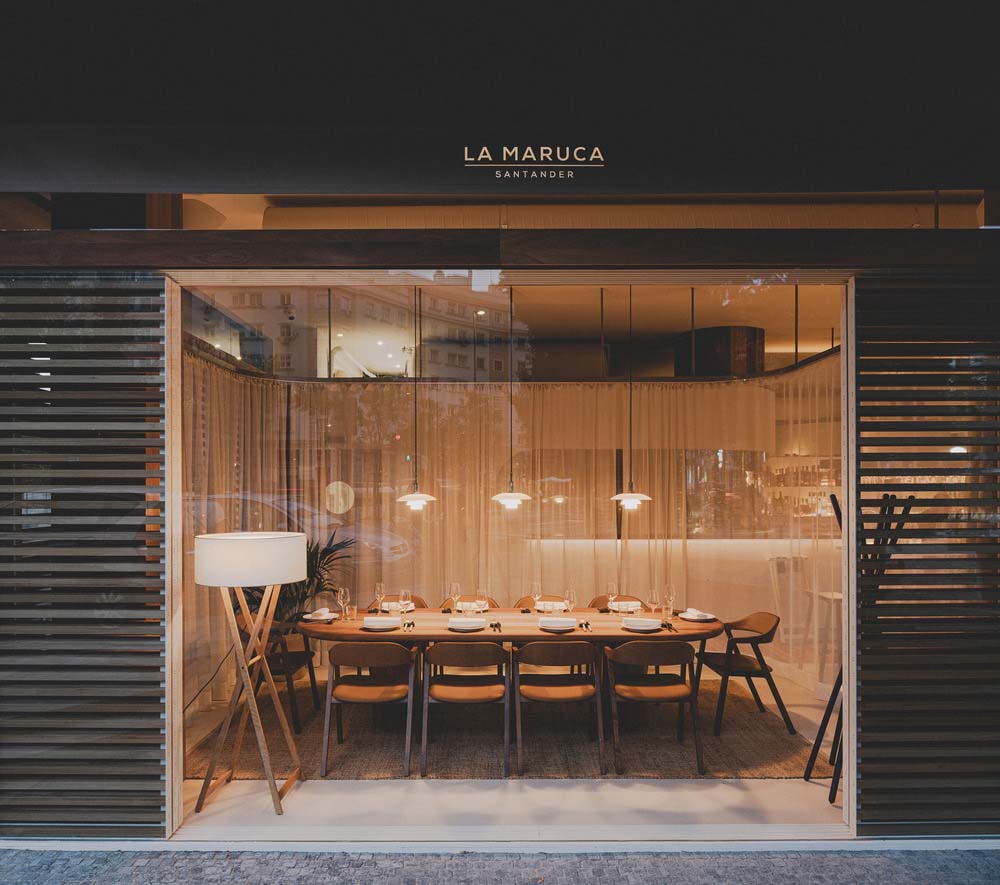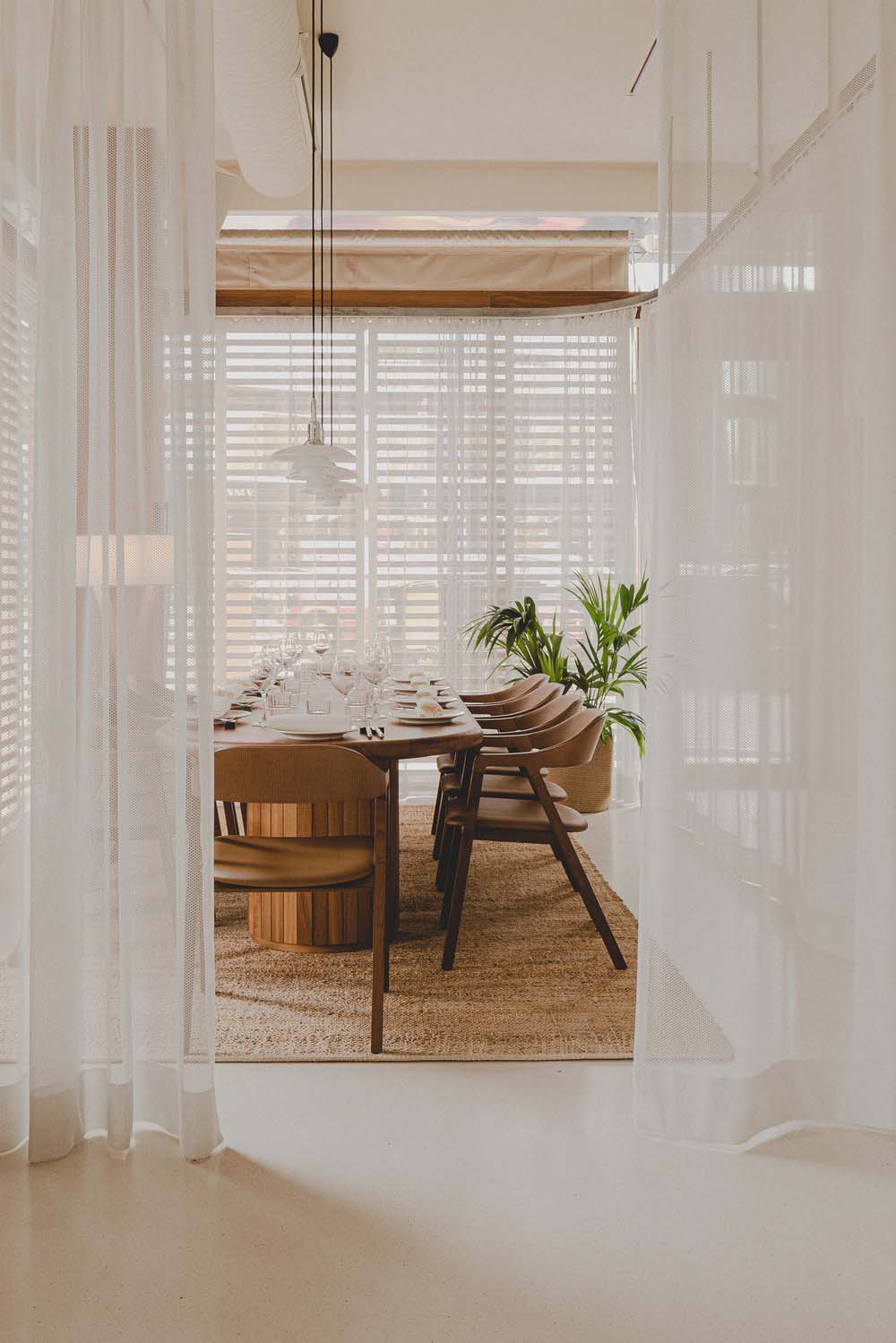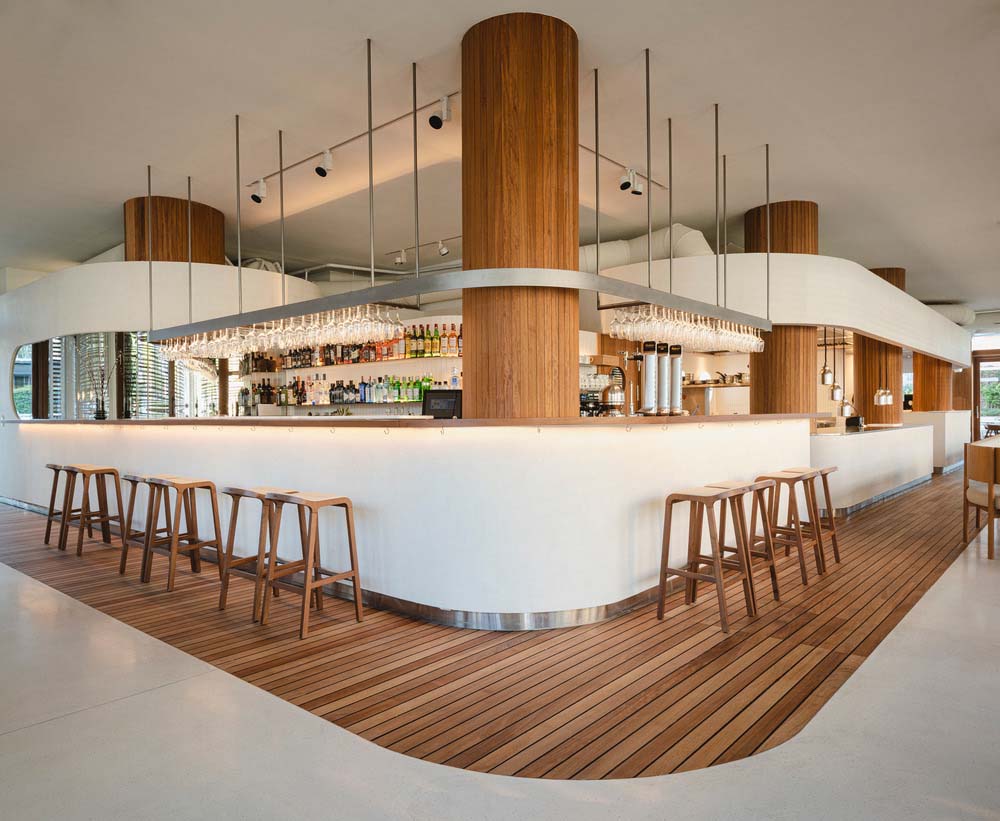 The project's construction materials are strongly influenced by the sea, including nautical teak wood with a black polymer-based joint, which is used on ship decks, as flooring in the passage areas, micro-terrazzo with earth-toned minerals for living room floors, white polished cement as the finish of all volumes that make up the interior building, teak wood slats for the project's vertical elements, including columns and pillars, and smooth white cemented surfaces.
The building's ribbons and volumes were given particular attention in the interior design. Because of the ceramic pieces' extraordinary slenderness and vertical orientation, the cladding can be perfectly adapted to the curved profiles of the various volumes, giving them a unique texture. A definite order is established, which improves the project's harmony and comprehension of the space, as a result of a comprehensive examination of the horizontal lines of the project.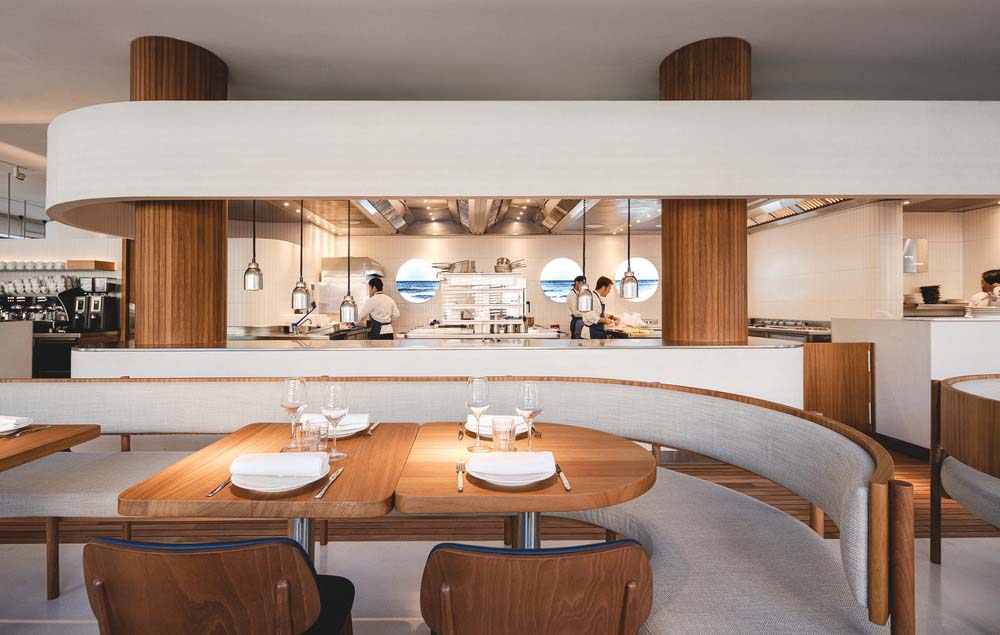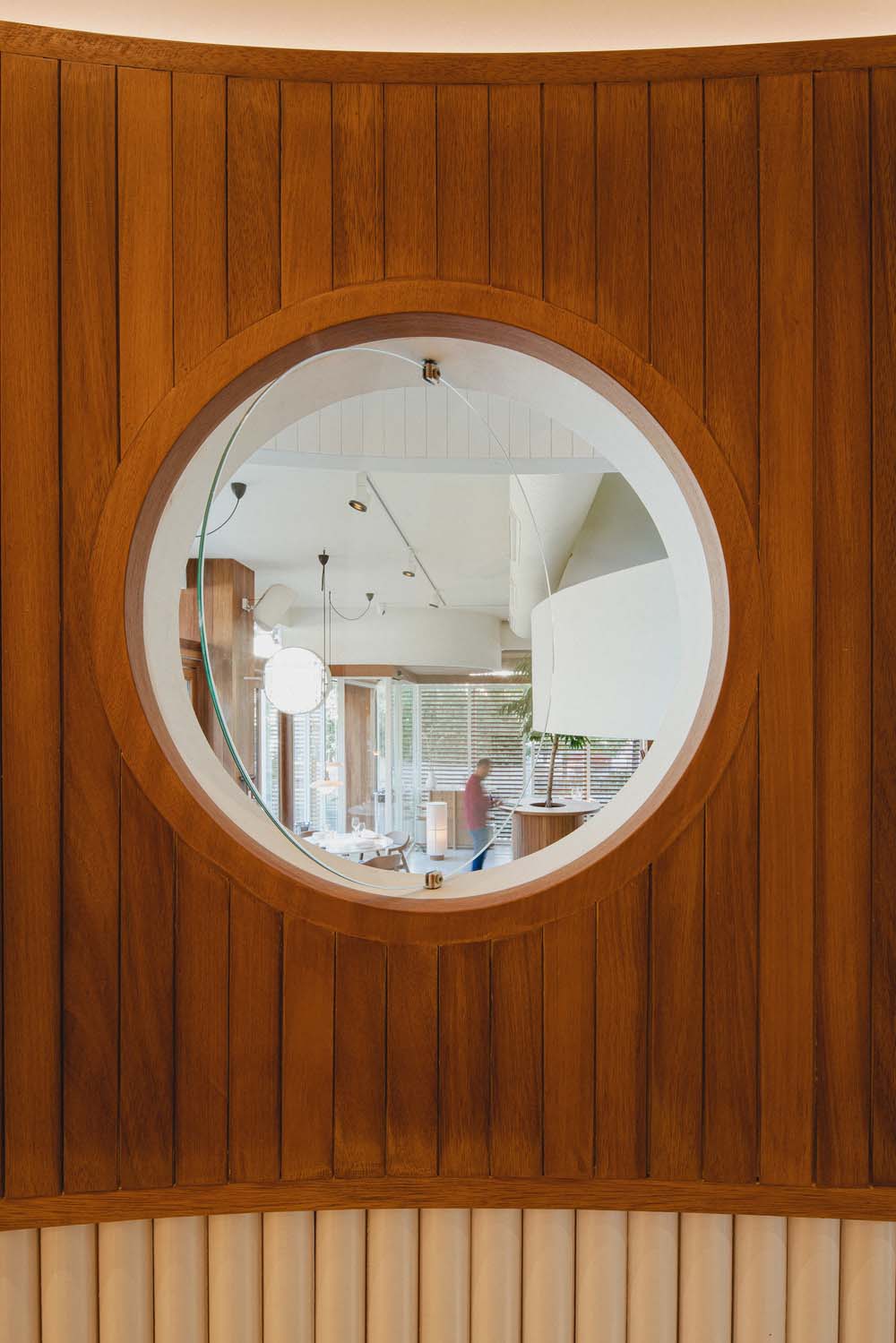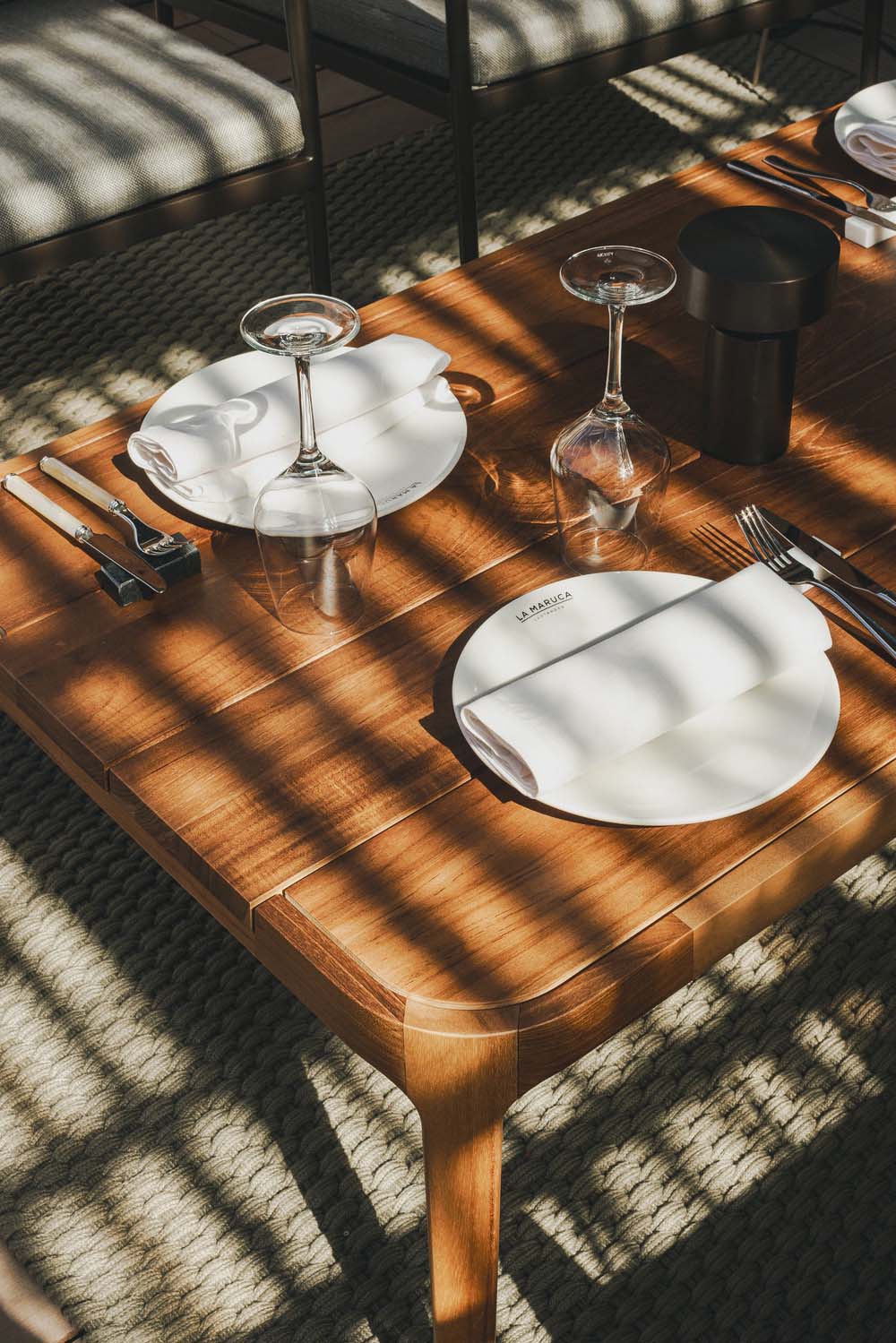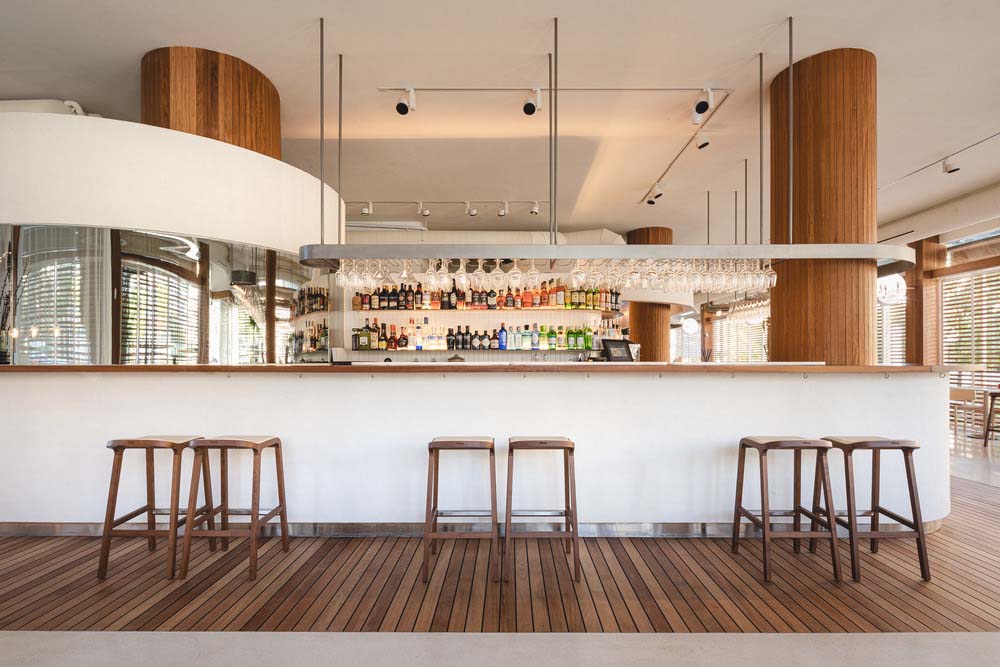 The project's restrooms are another distinguishing feature. They are elevated on a structure that extends beyond the property lines and open into its outdoor terrace like a pier, giving this outdoor space individuality. Only two materials—teak wood slats and a base of semicircular ceramic pieces the same width as the slats—were used in the design of the bathrooms, or cabins.
The restaurant's perimeter is 360 degrees. The glass perimeter improves permeability and encourages the viewing of the inside volumes from the outside environment, much like a transparent box might. The interior's levels of seclusion and solar protection can be adjusted by a built-in system of wooden sliding doors.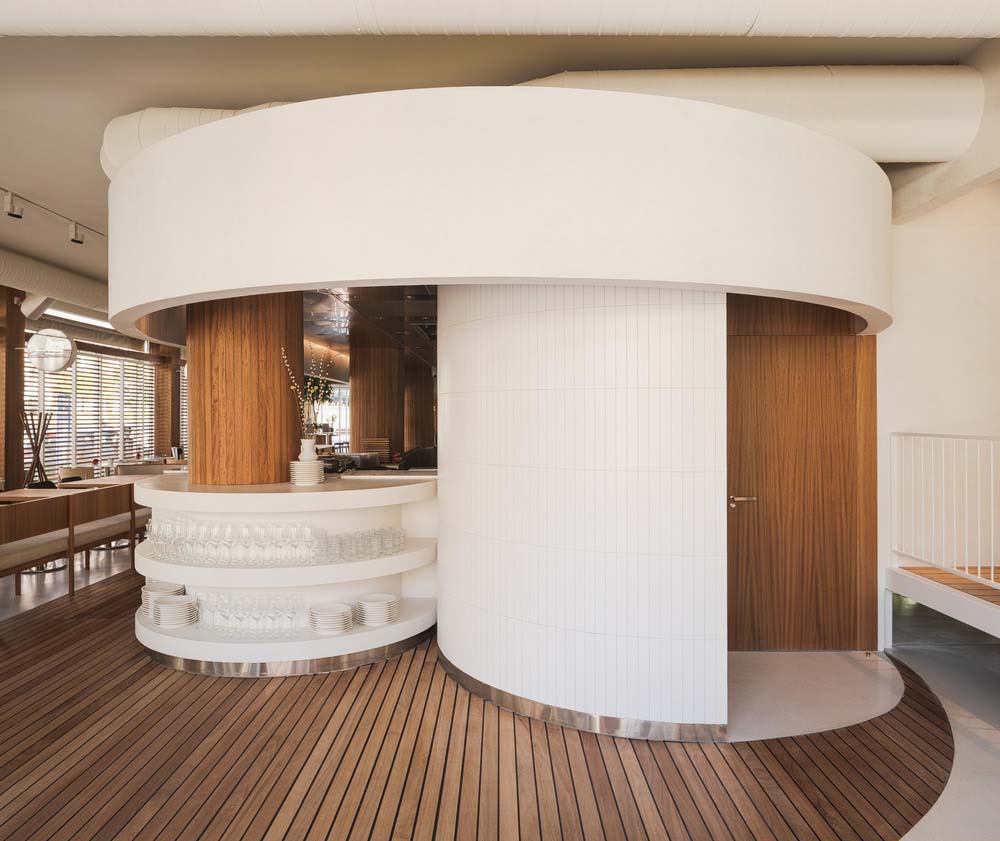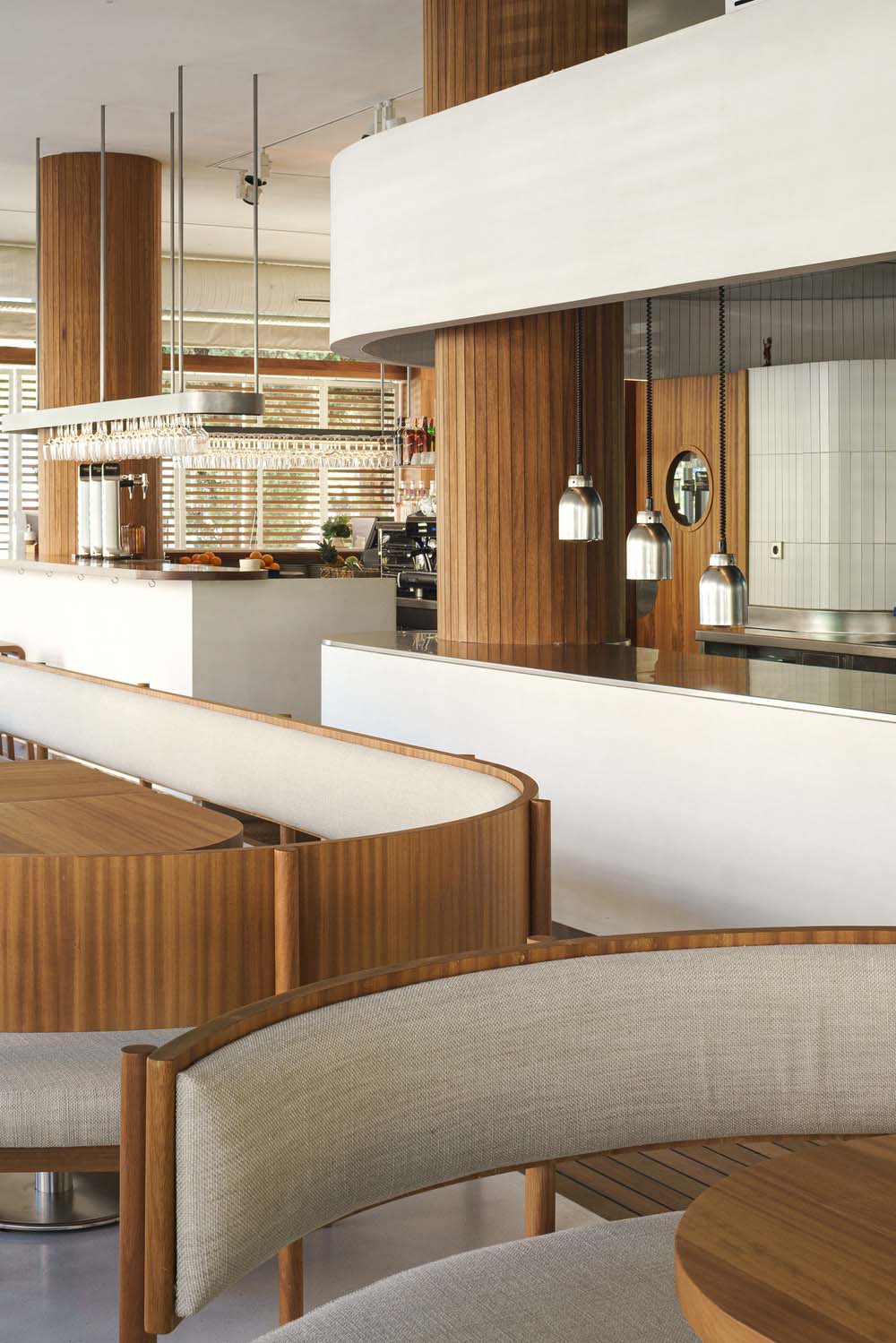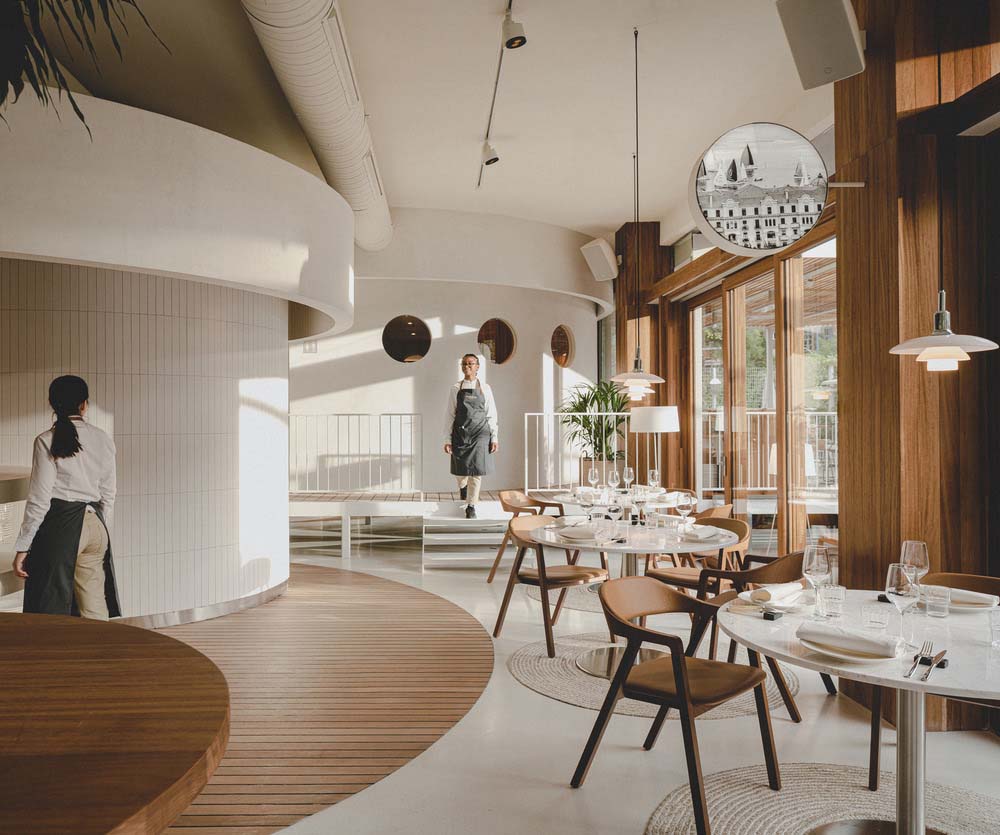 The stunning open kitchen is situated in the middle of the interior. It is provided in its entirety, much like a ship's engine room, as a show of trust in the group and openness to the client. The undisputed leader is stainless steel, which is dependable and unchangeable.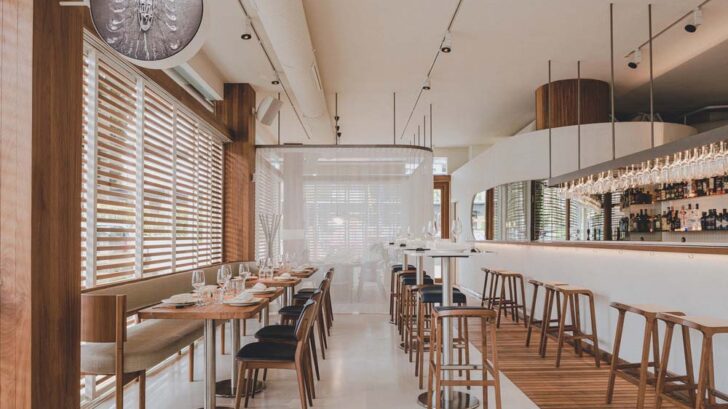 Project information
Year: 2022
Team: Miguel Crespo Picot, Javier Guzmán Benito, Sixto Martín Martínez. ZOOCO (www.zooco.es)
Photographer: David Zarzoso
Construction: NIMBO PROYECTOS SL.
Lighting design: ZOOCO
Furniture design: ZOOCO
Find more projects by ZOOCO: www.zooco.es