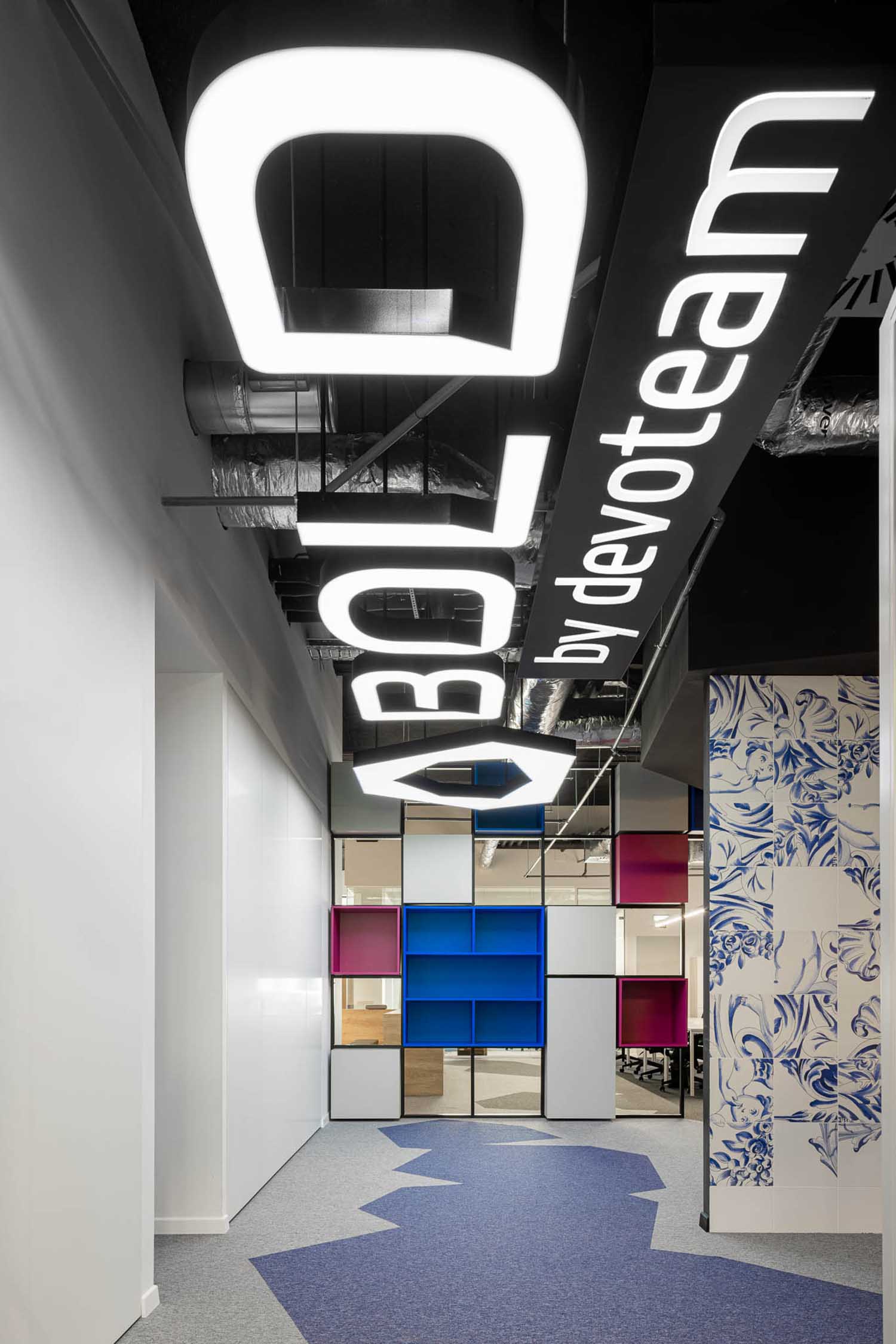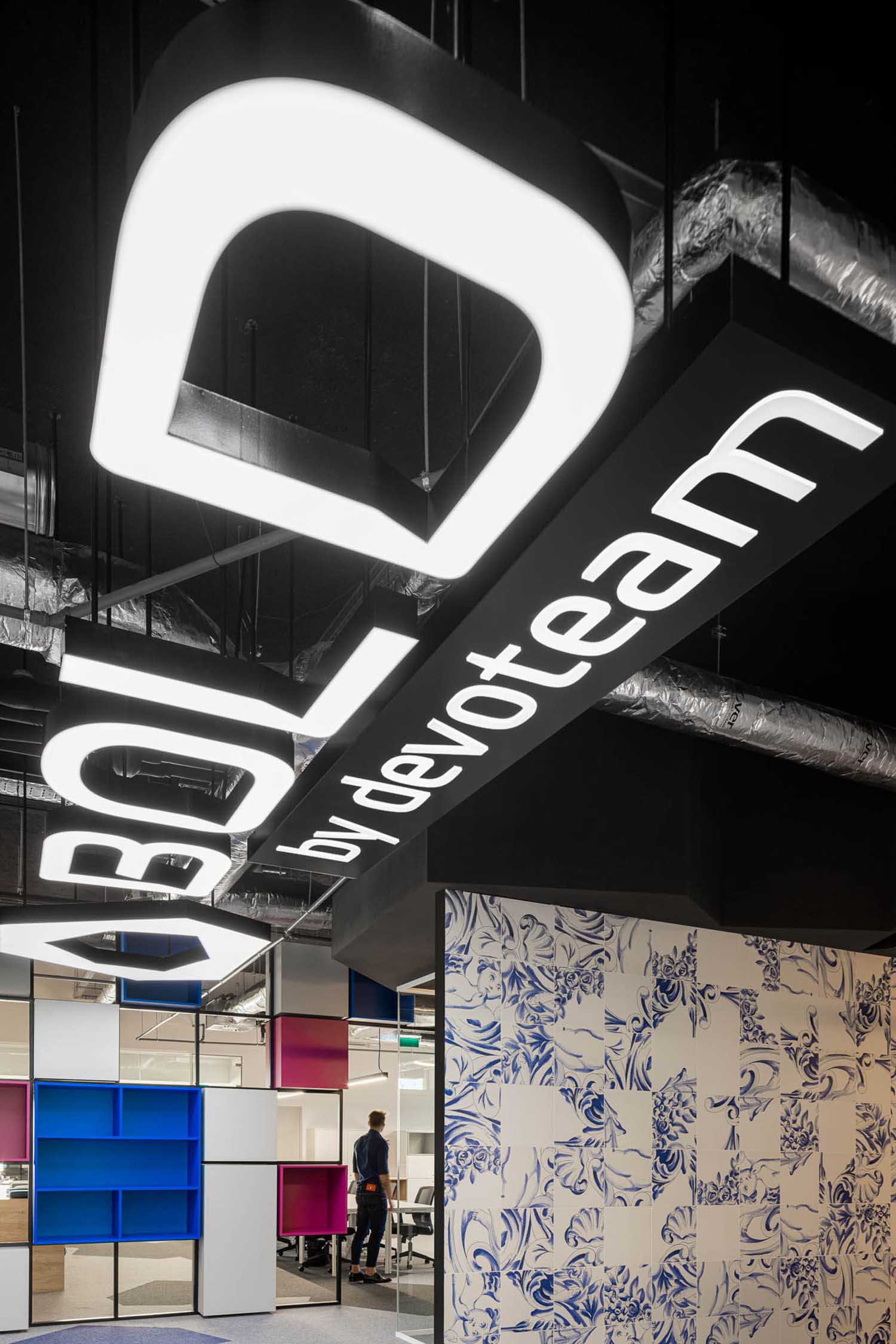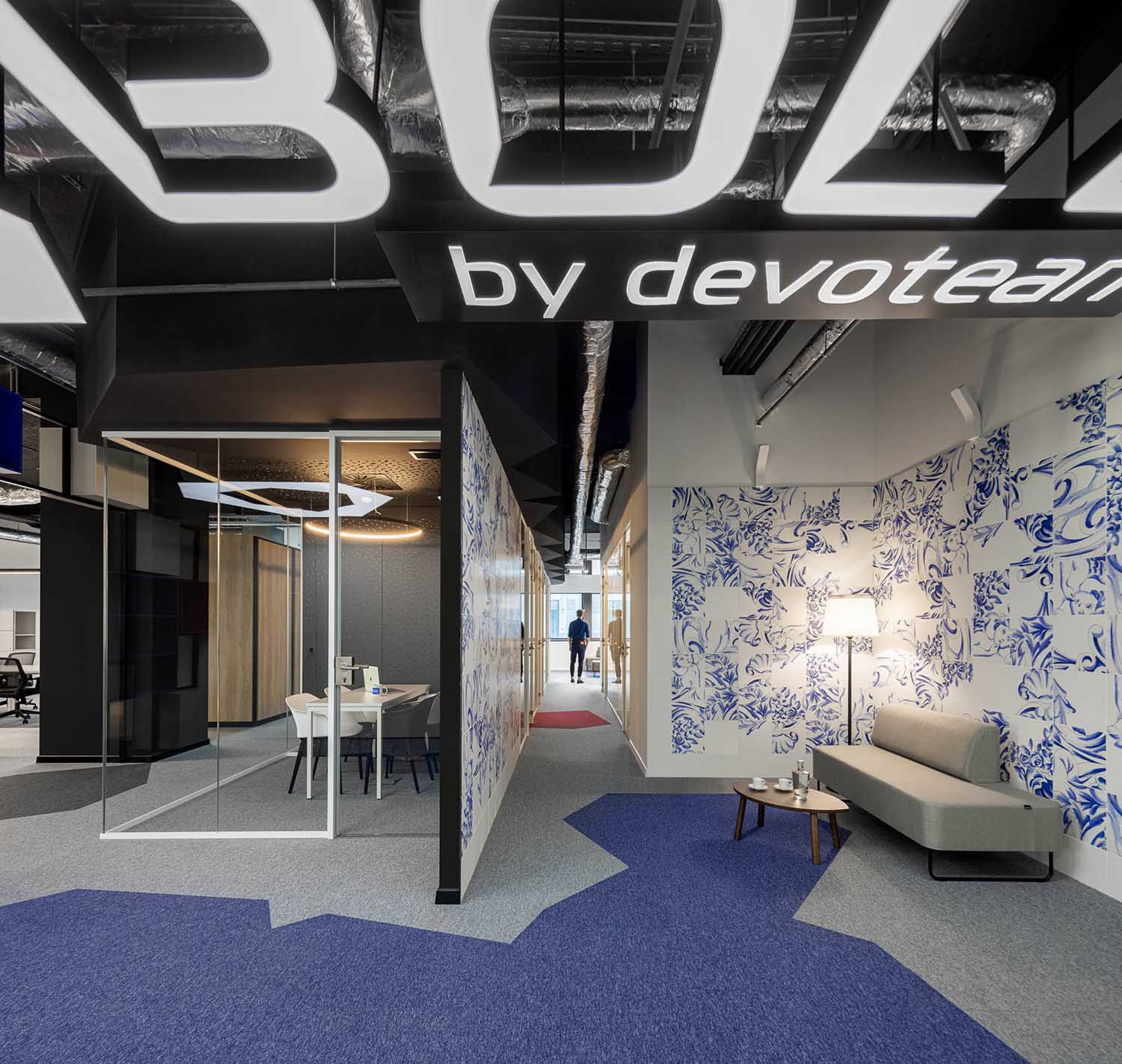 Inception Architects have recently completed work on the new offices for BOLD by Devoteam. The Palácio dos Correios in the center of Porto was chosen as the location for the new office. Inception Architects created an original and captivating space by incorporating local colors and materials.
The goal of this office, like the ones before it, is to merge and blend various work areas.
Its functional program includes a small reception area, a core with six small meeting rooms, break-out and informal meeting areas with three associated small-pods, two work areas — one open-space and another more closed for the administration — and a small auditorium area for "talks" and conferences. A food court follows for meals and the team's downtime.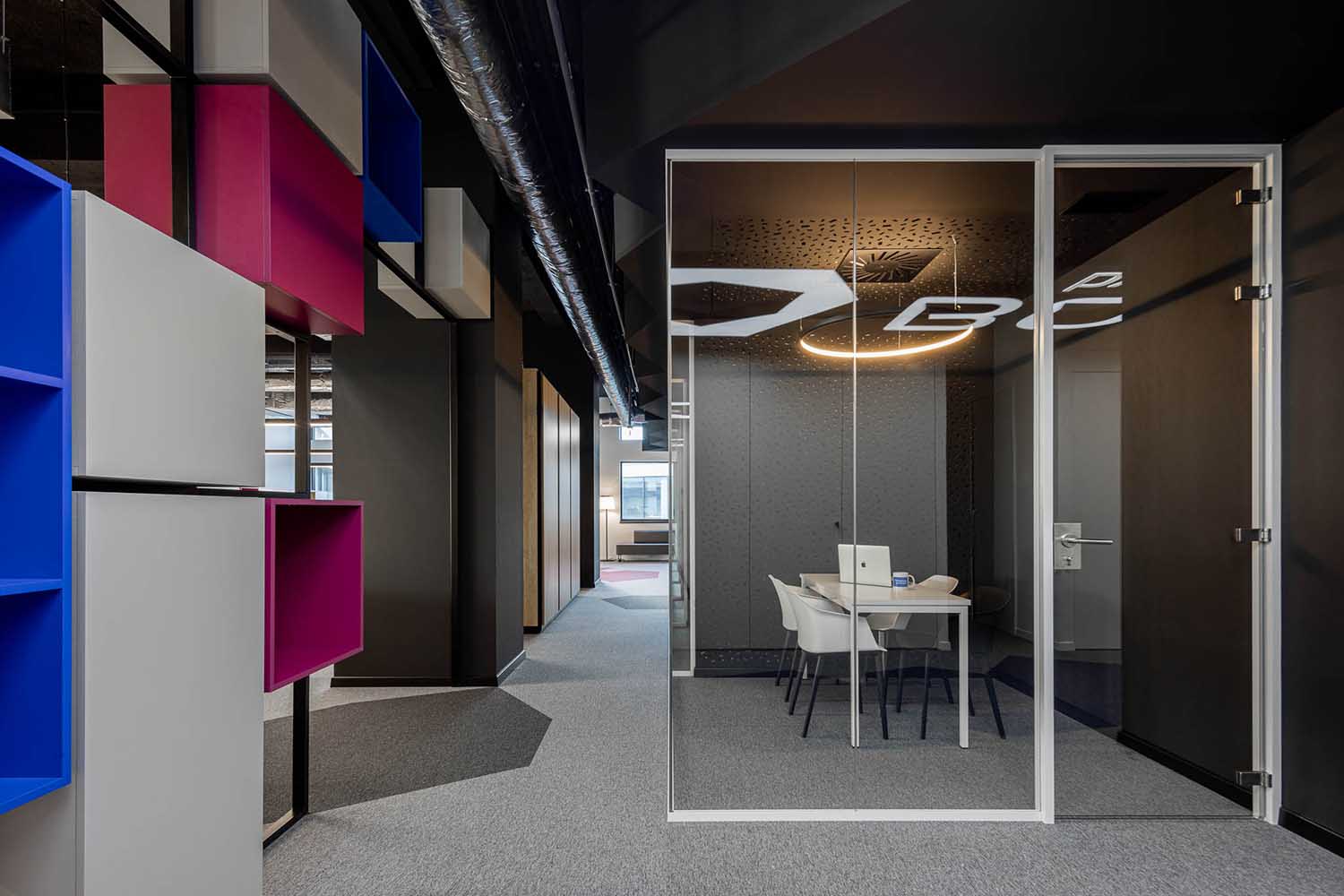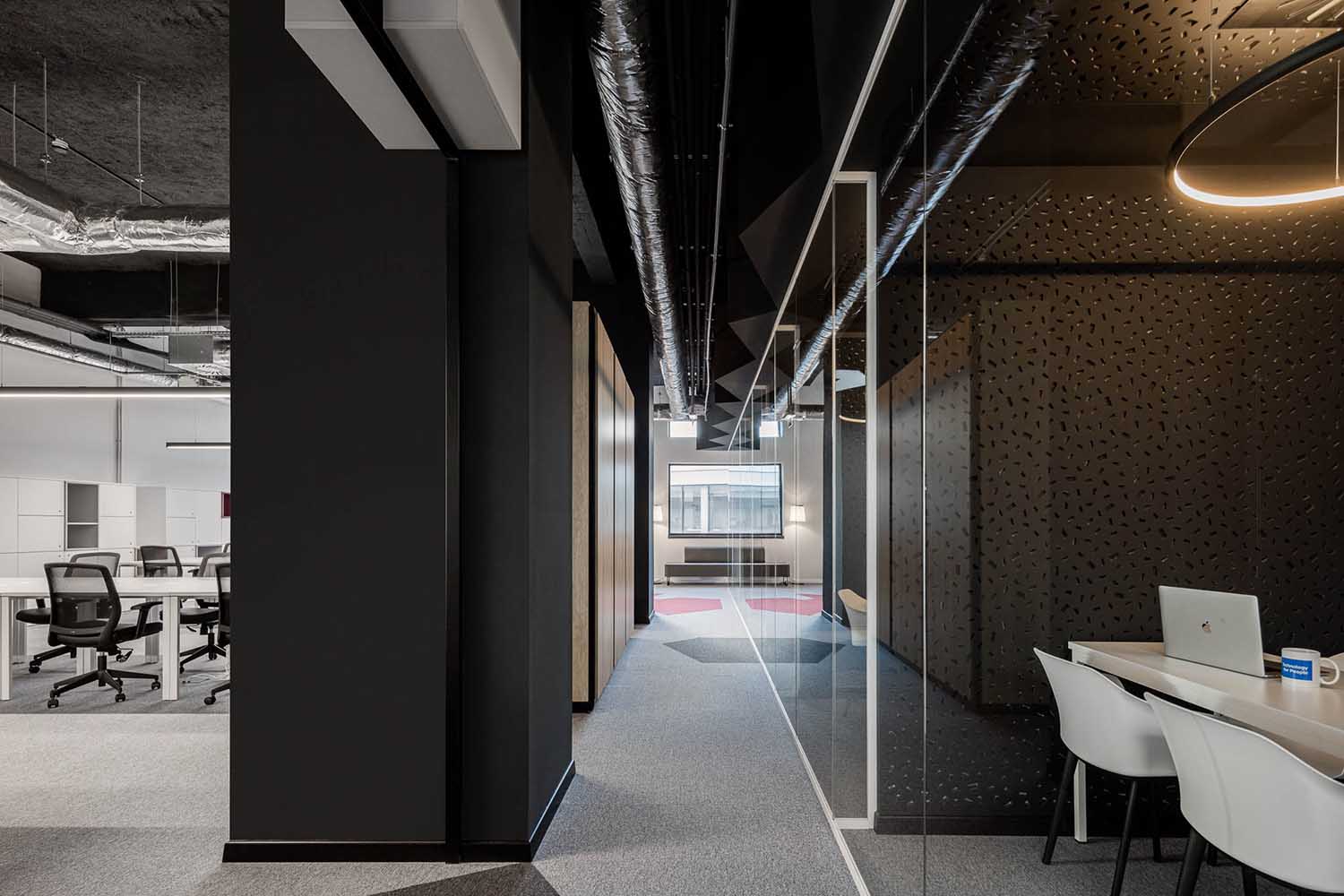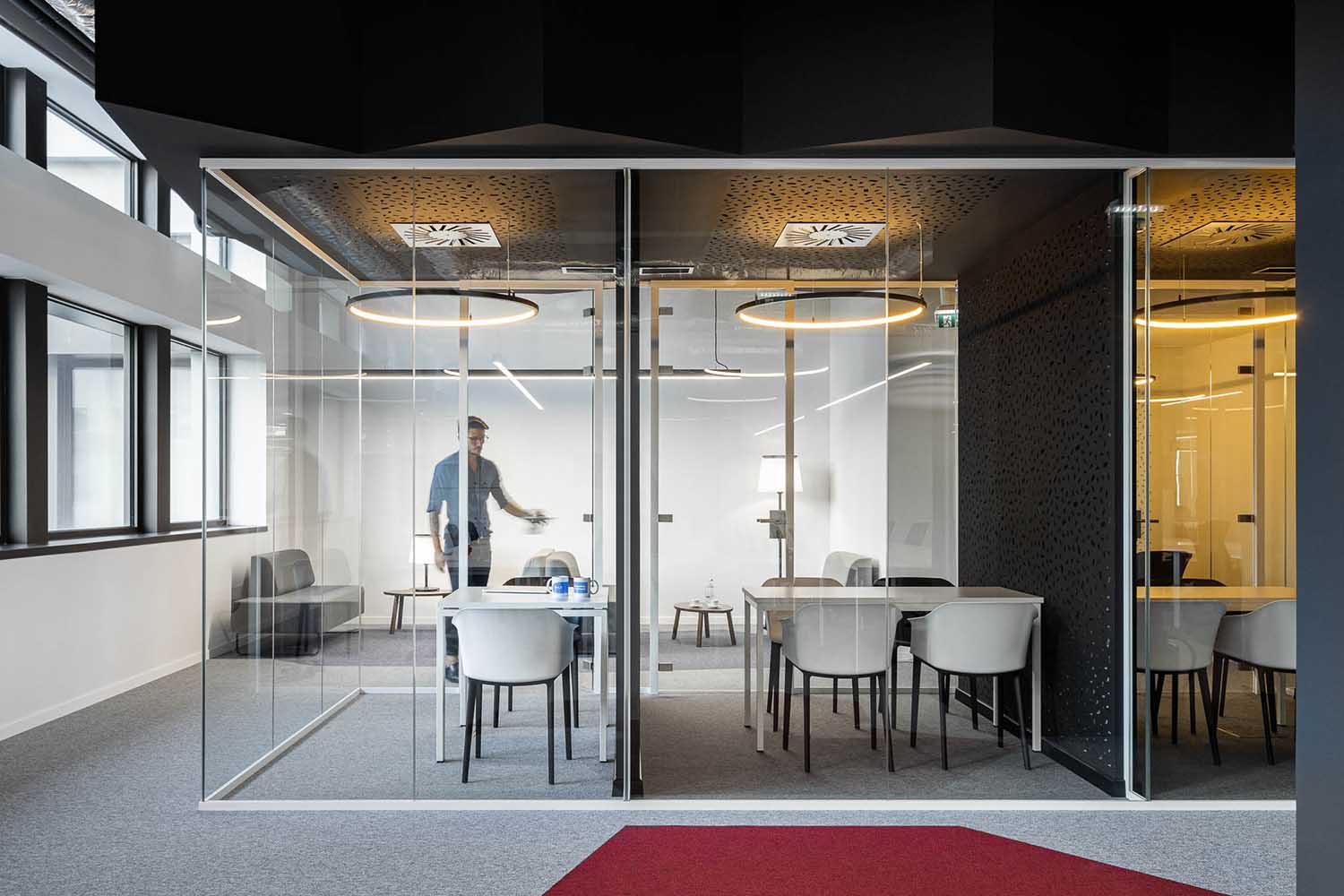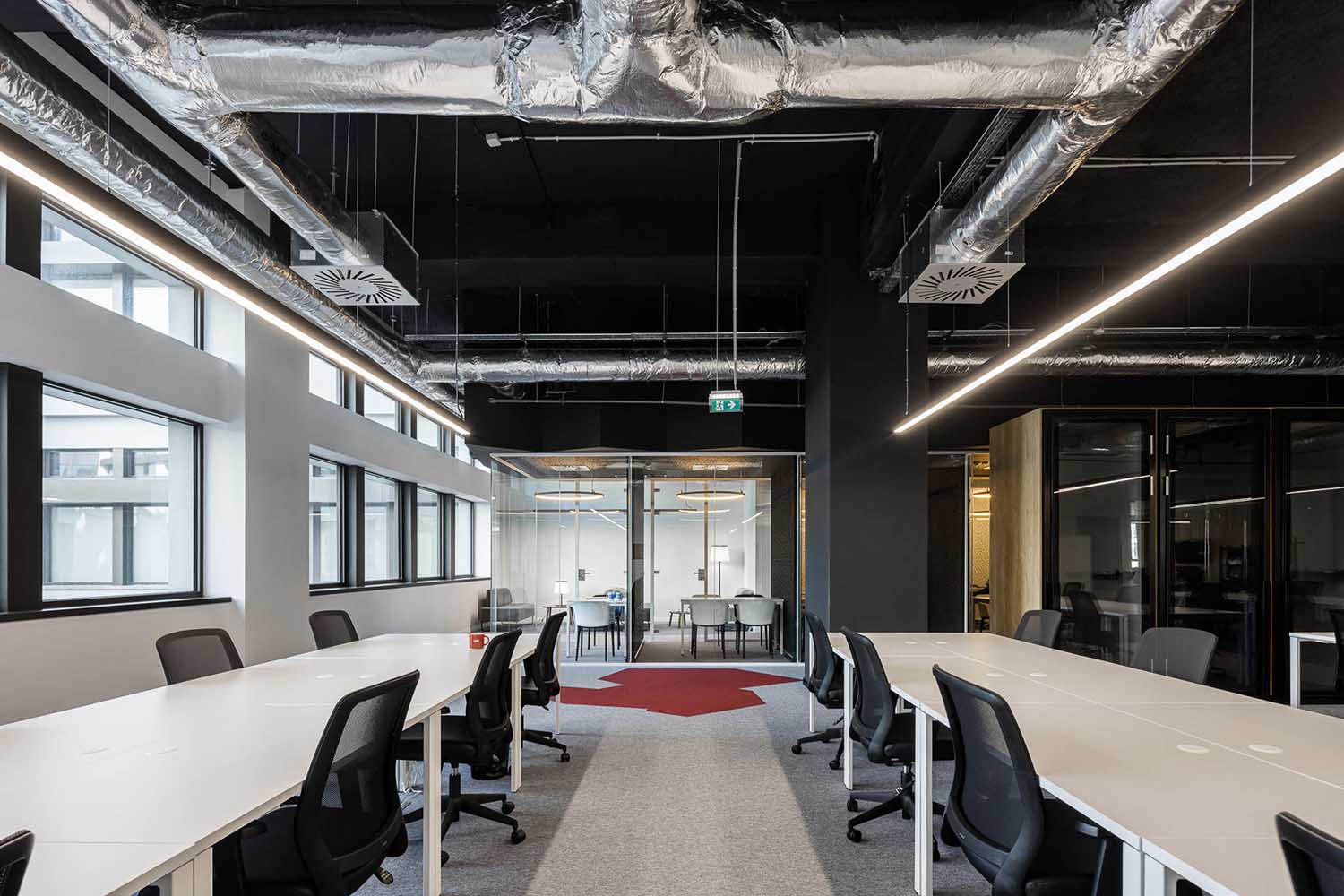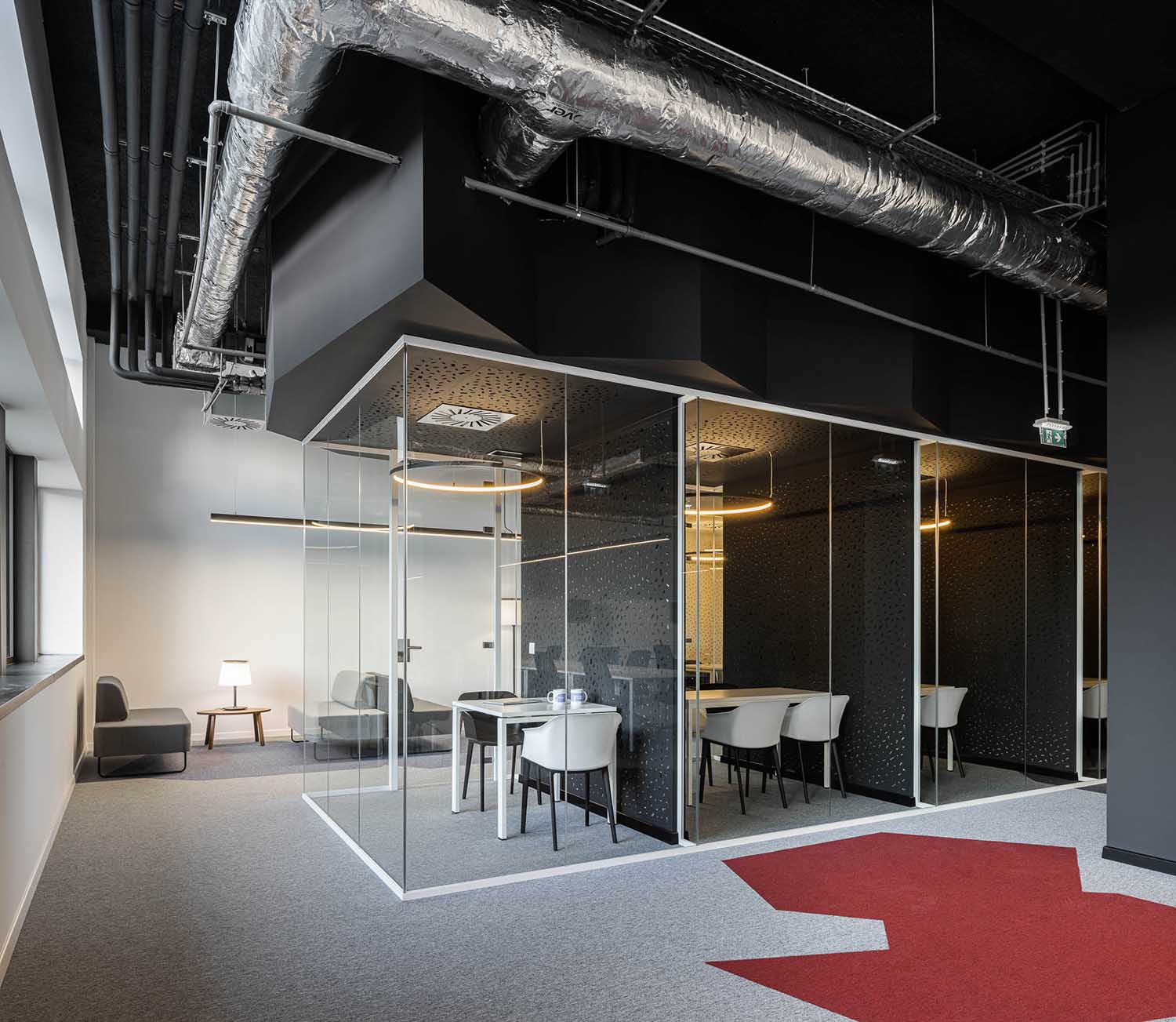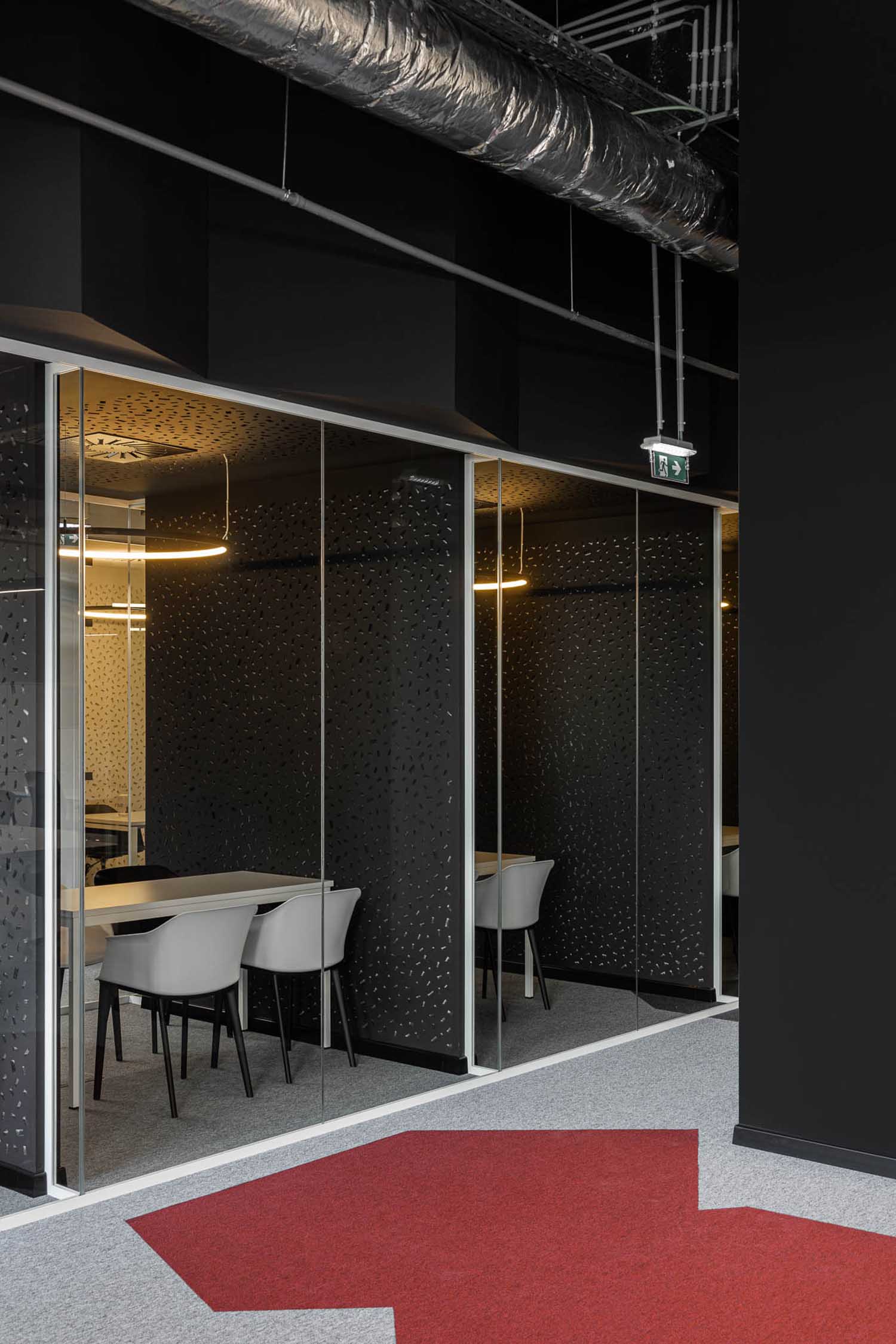 Bold's principles and personality are meant to be reflected in the space, which is meant to be flexible, creative, and charismatic.
Certain furnishings and components, such as selected hues or tiles, emerge on the walls in tribute to the city that welcomes it, evoking memories of Oporto and its exquisite colors.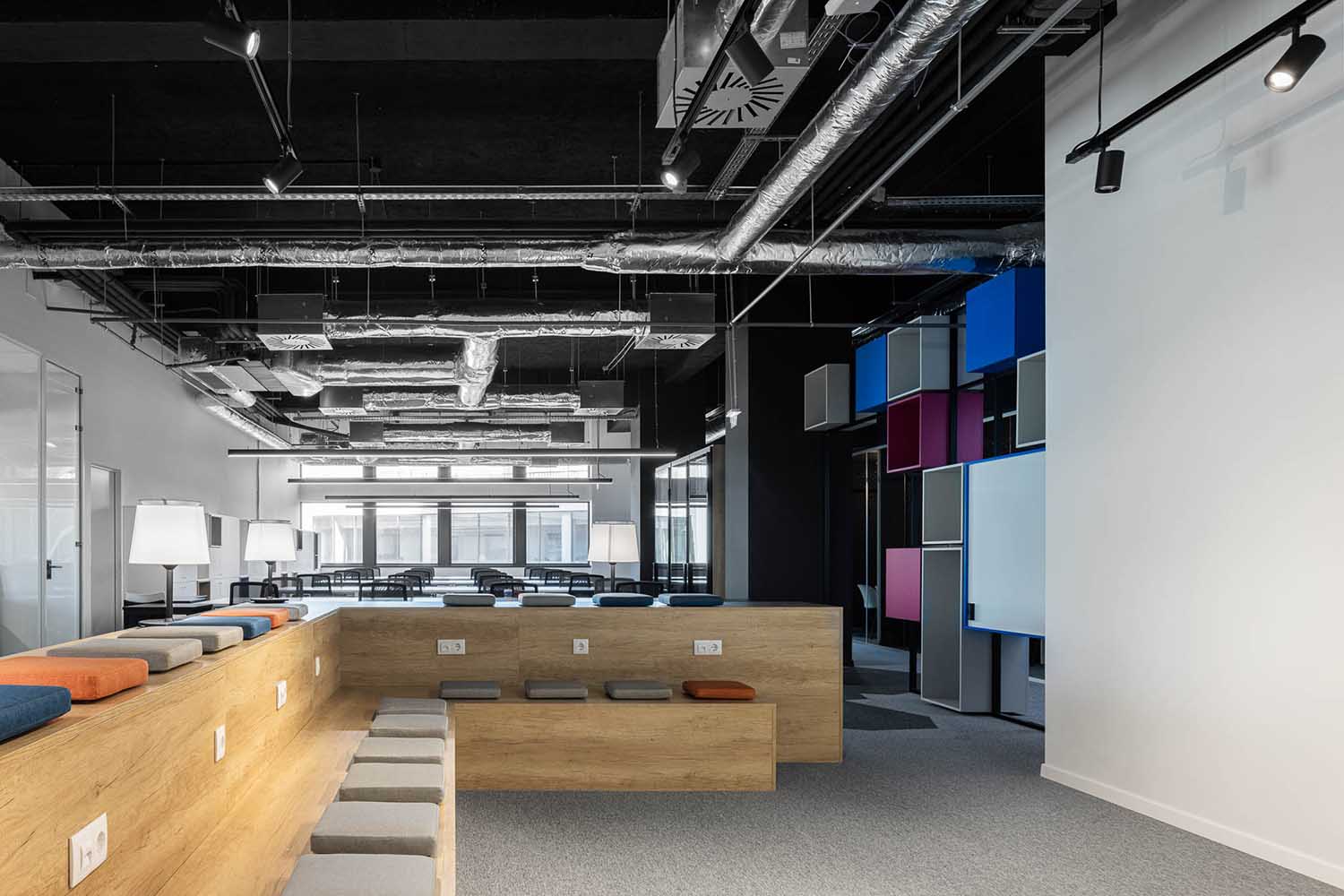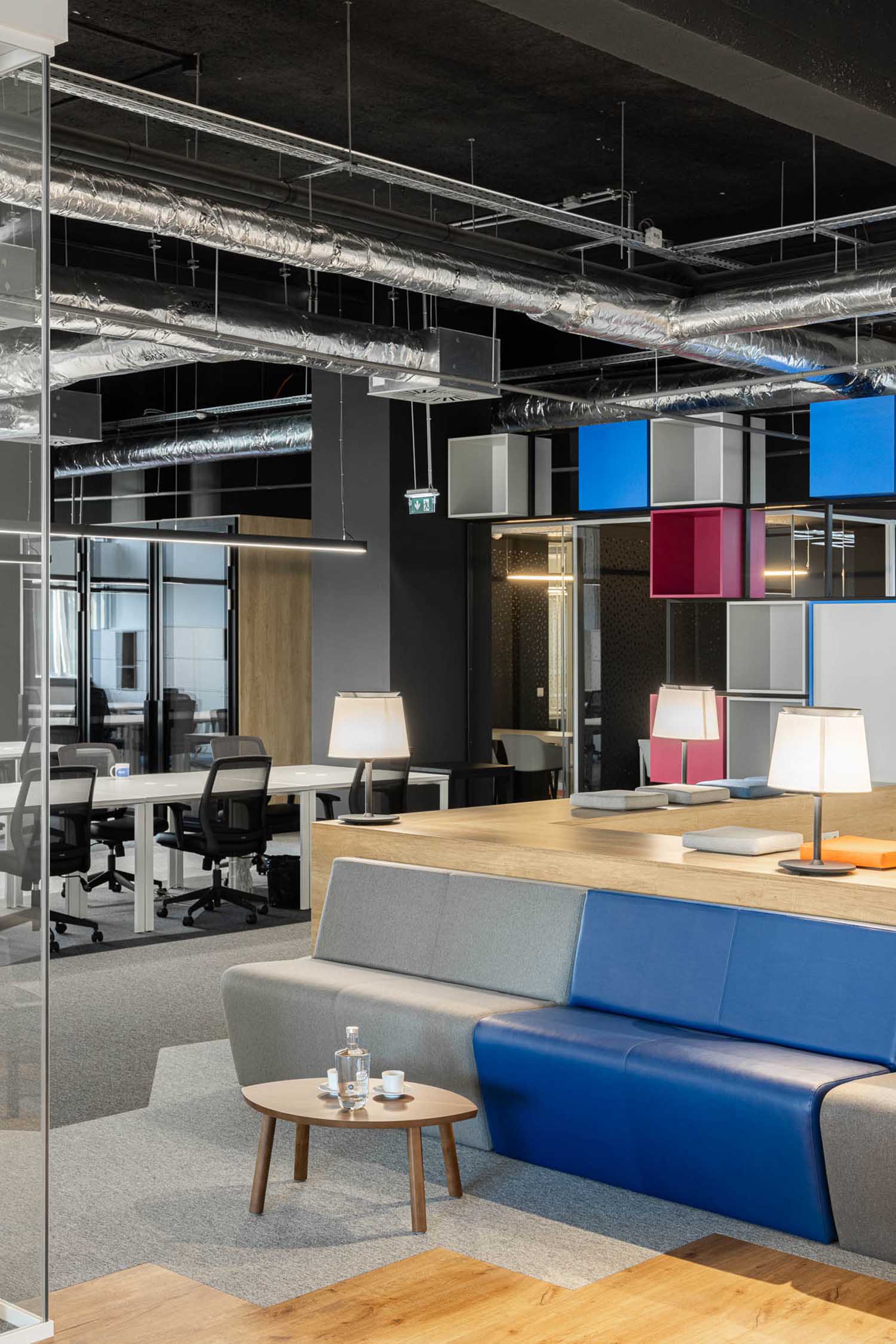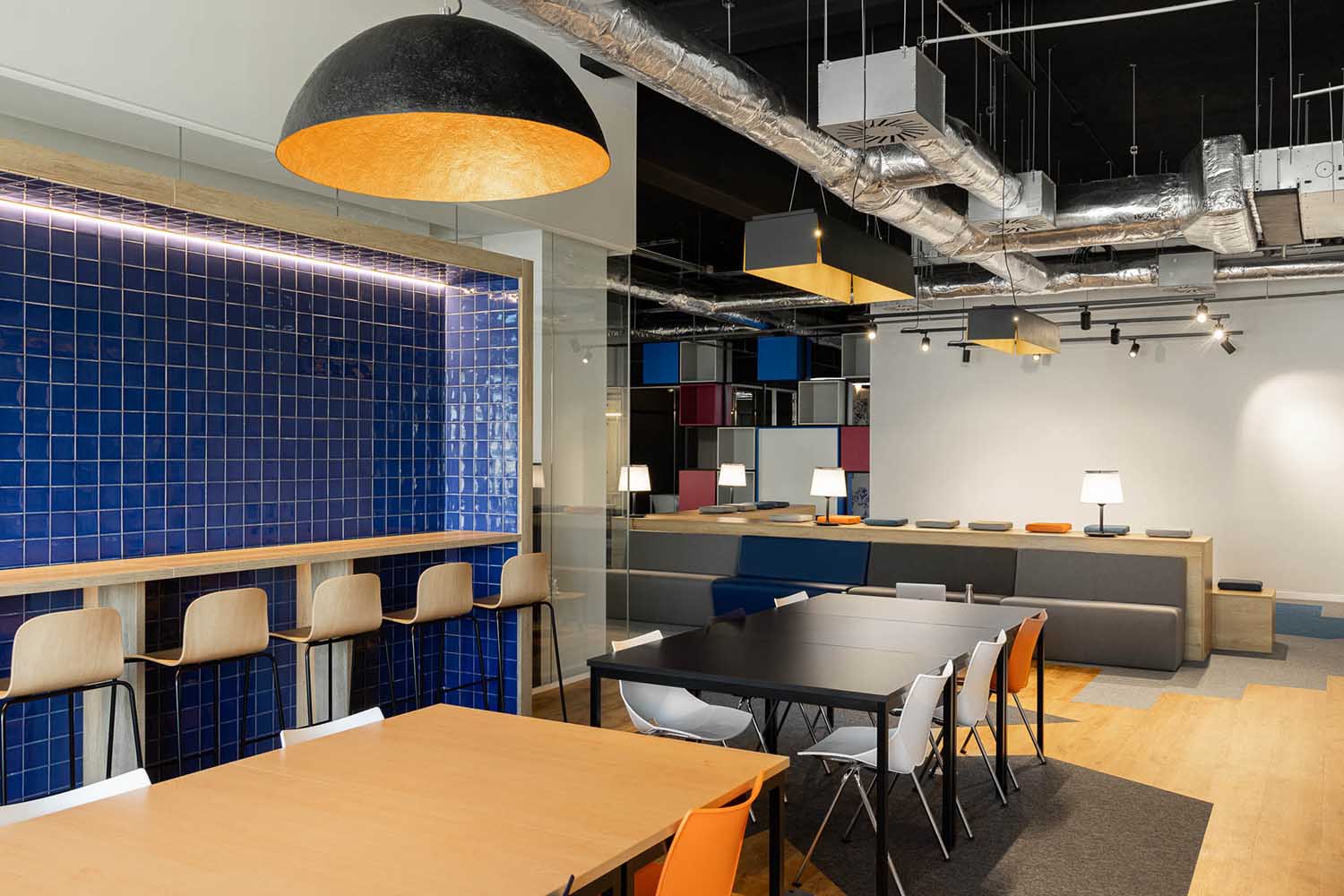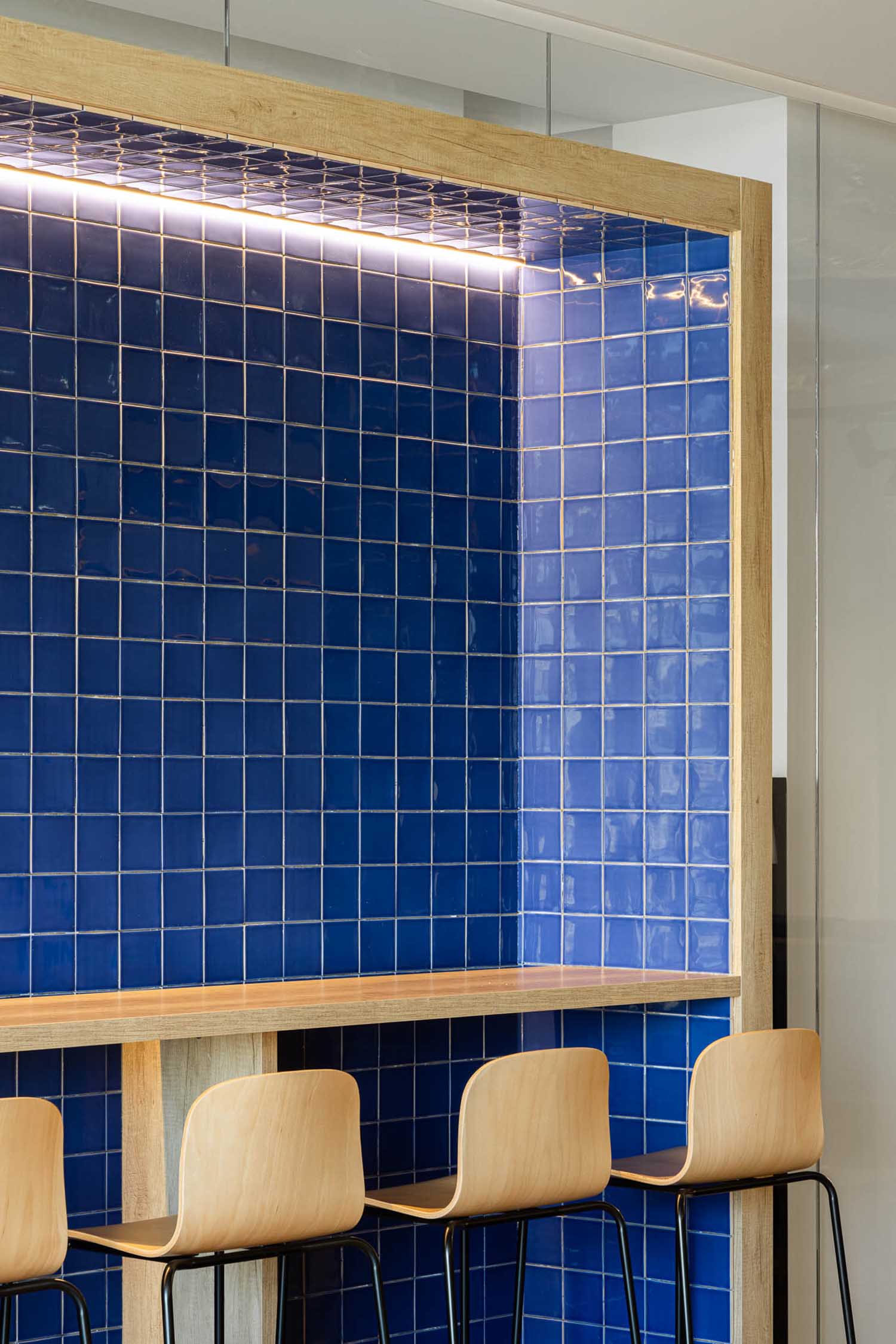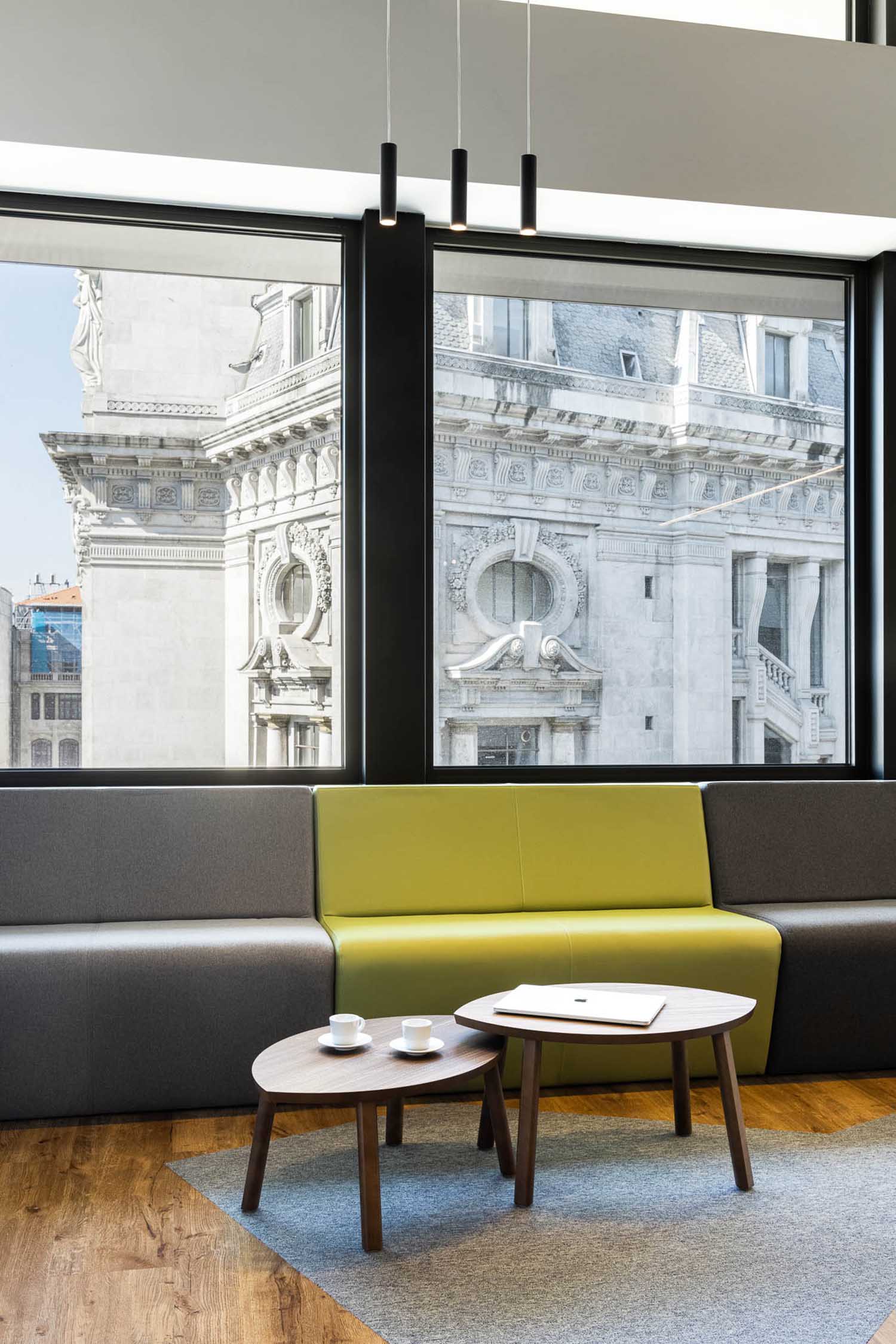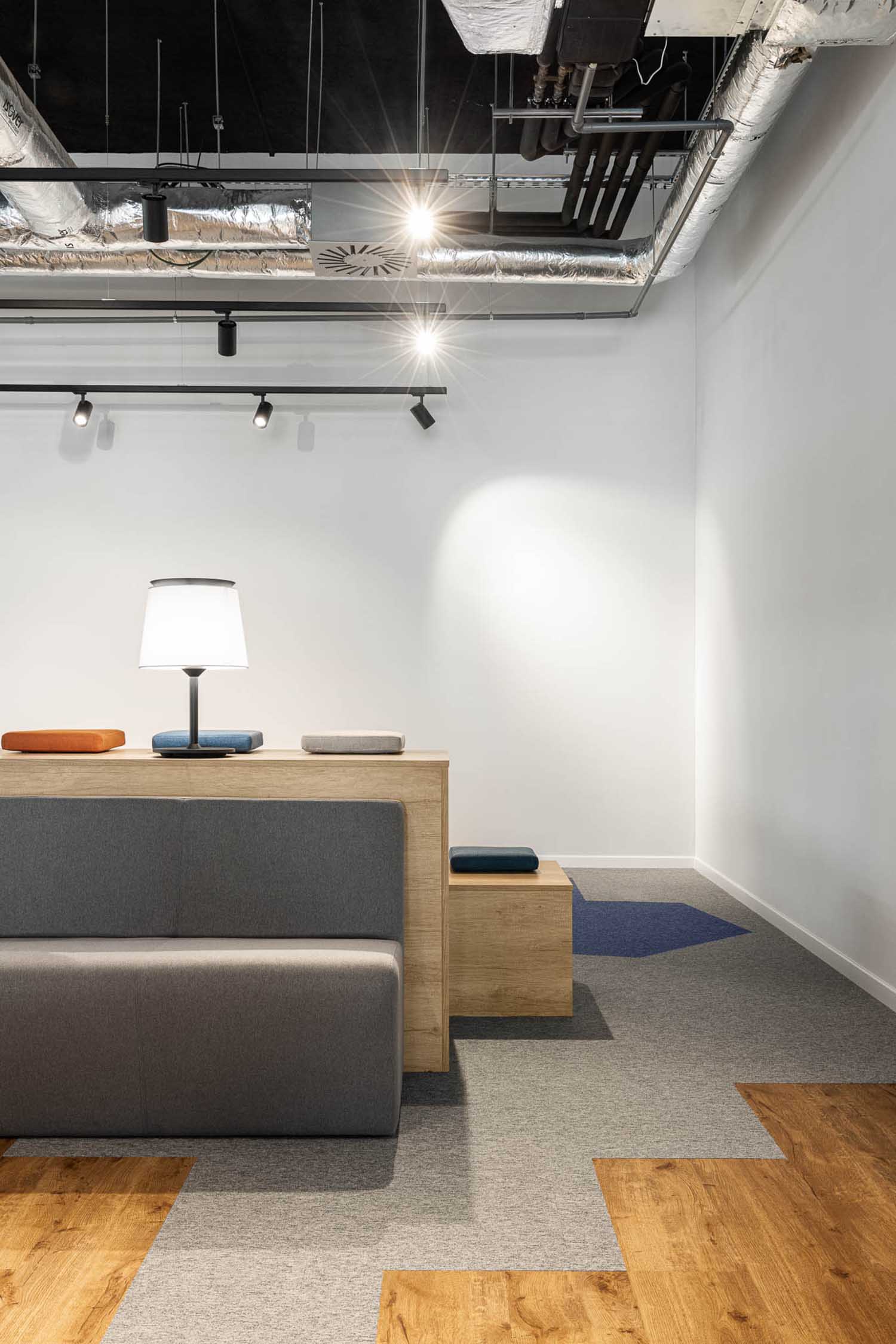 The bold, colorful, and dynamic hues of Bold contrast with the restrained basic color scheme of white, black, and grey, culminating in the noble and warm wood, which may be seen in various furniture and flooring details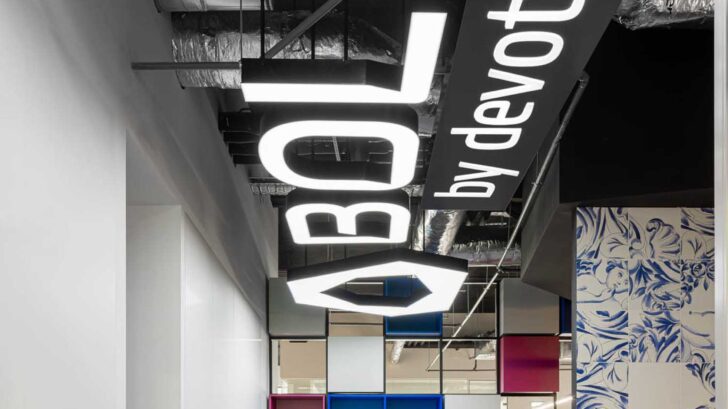 Project information
Project name: Bold by Devoteam: Oporto Office
Architecture Office: Inception Architects Studio – www.inception.pt
—
Location: Palácio dos Correios, Porto
Year of conclusion : 2021
Total area: 500m2
–
Constructor: Silogia, SA
–