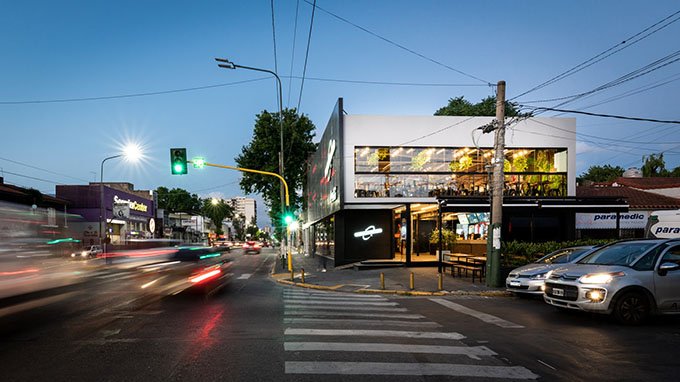 Además arquitectura designed this stunning Fast food restaurant located in Buenos Aires, Argentina, in 2018. Take a look at the complete story after the jump.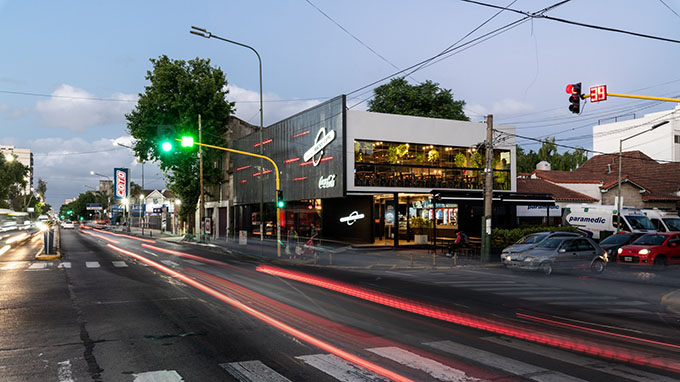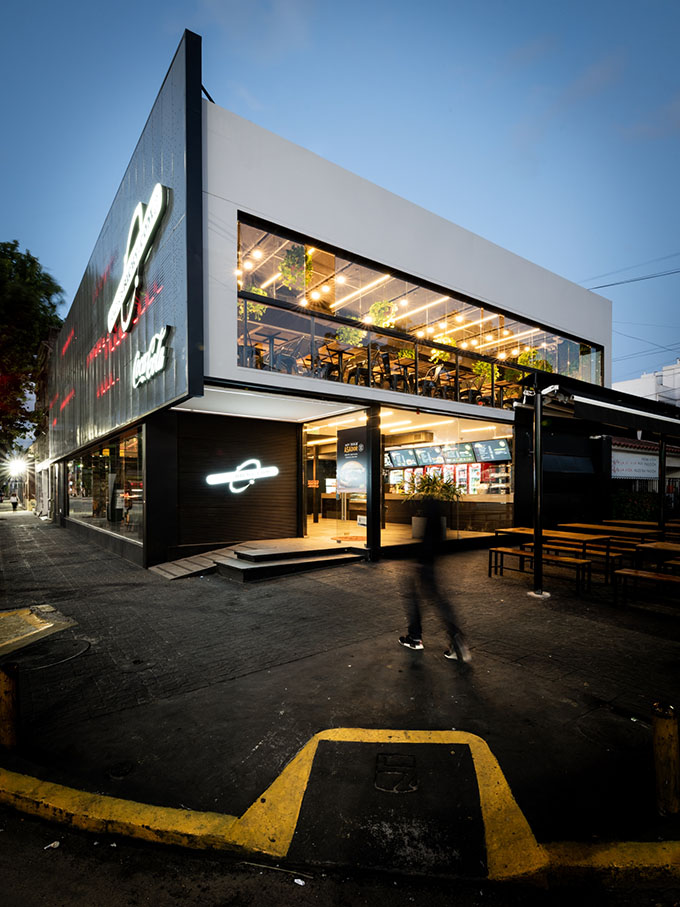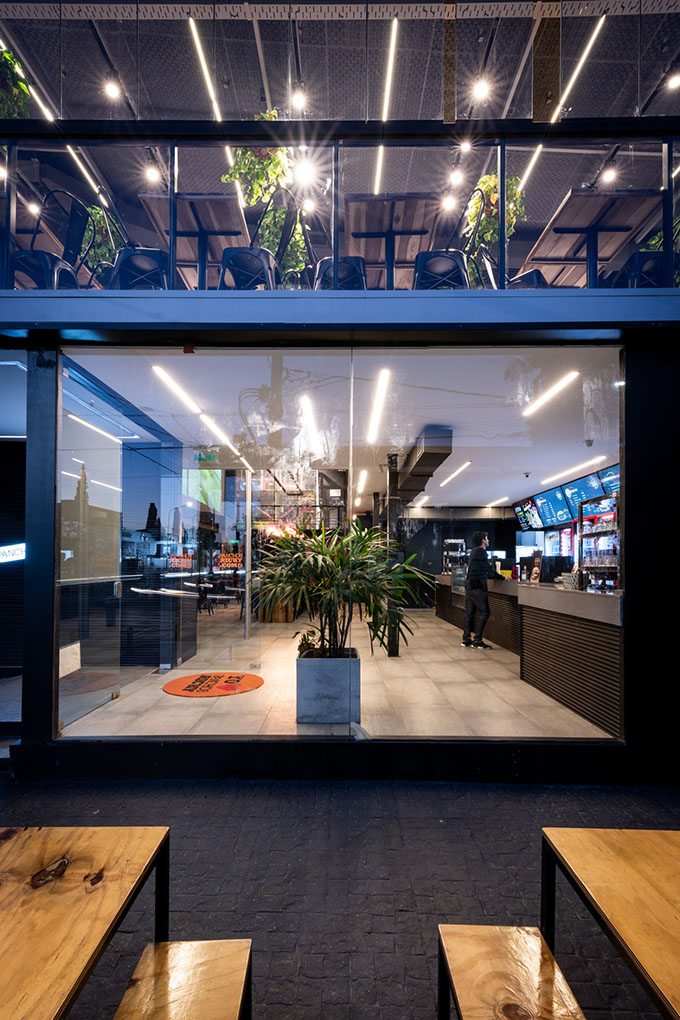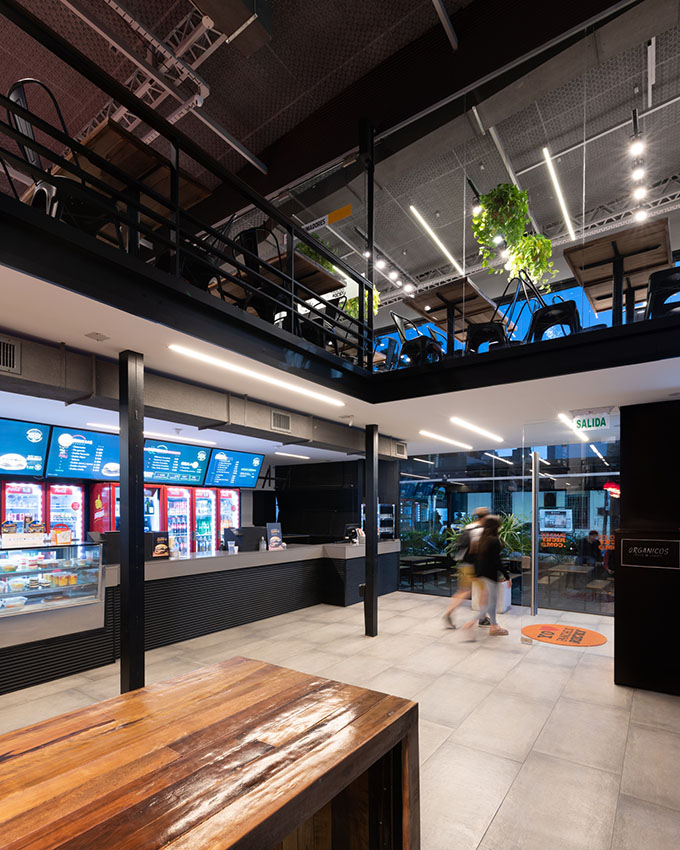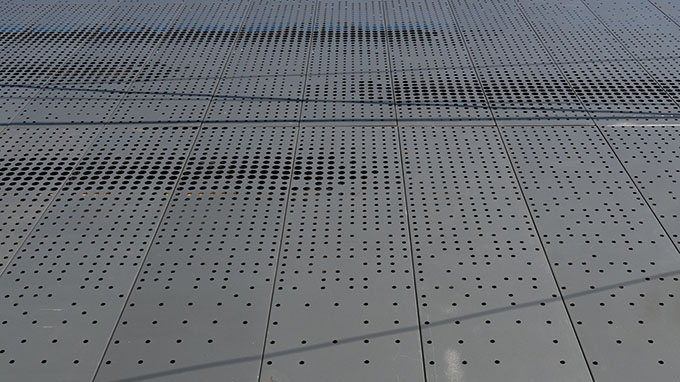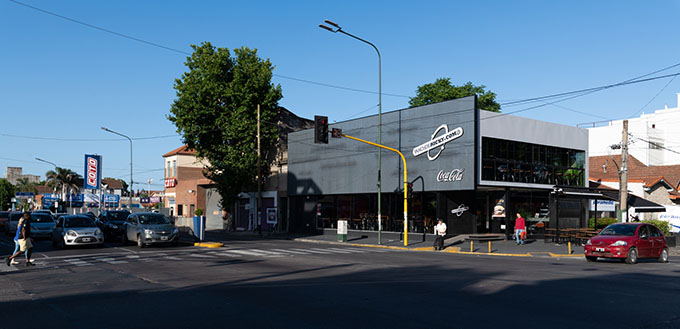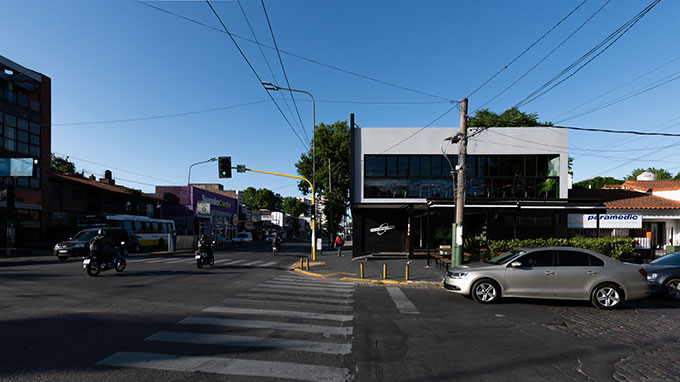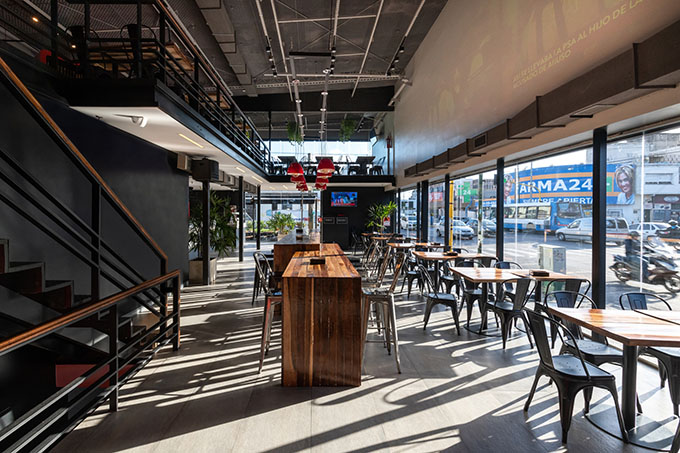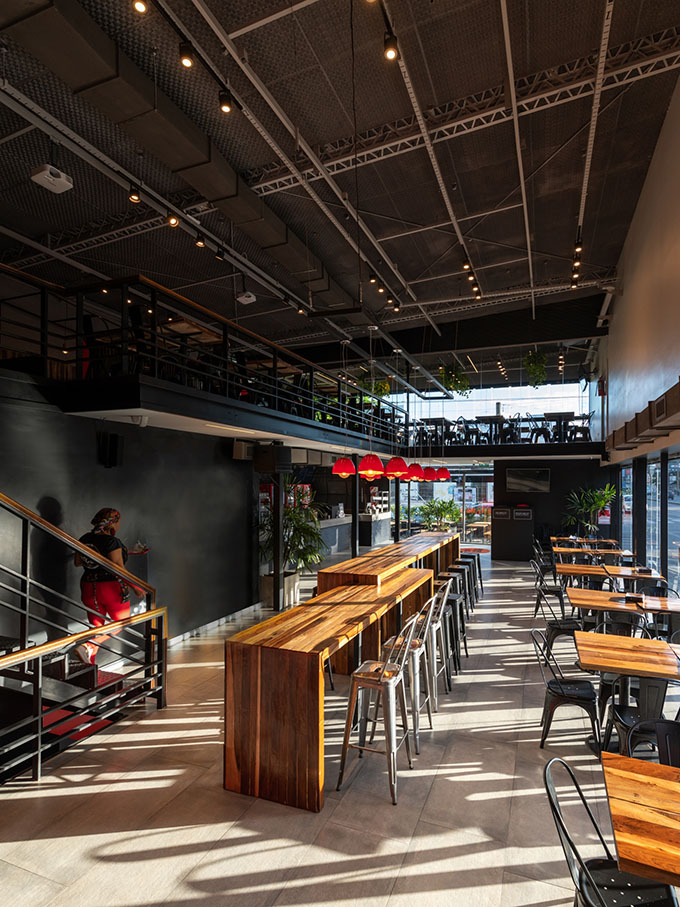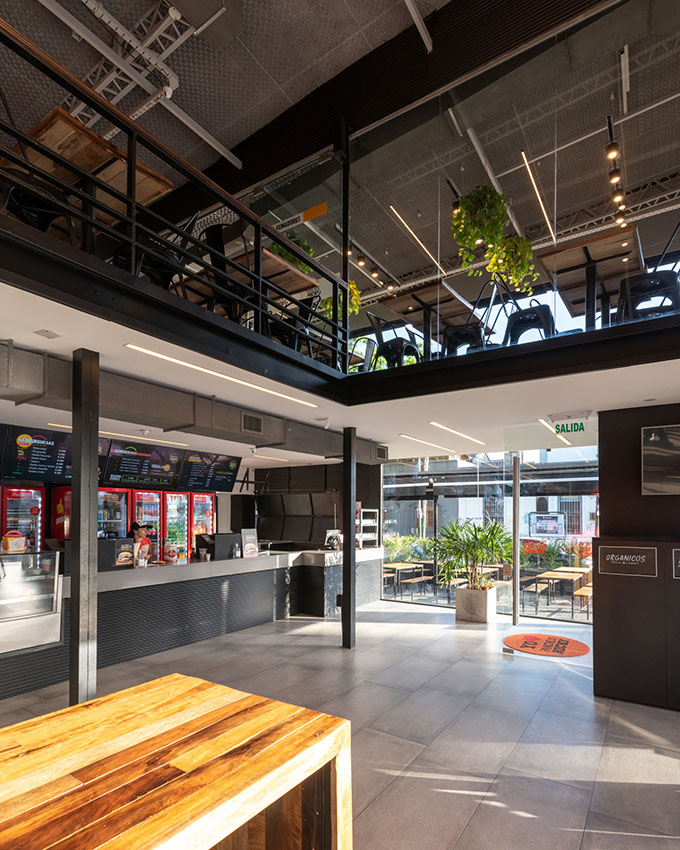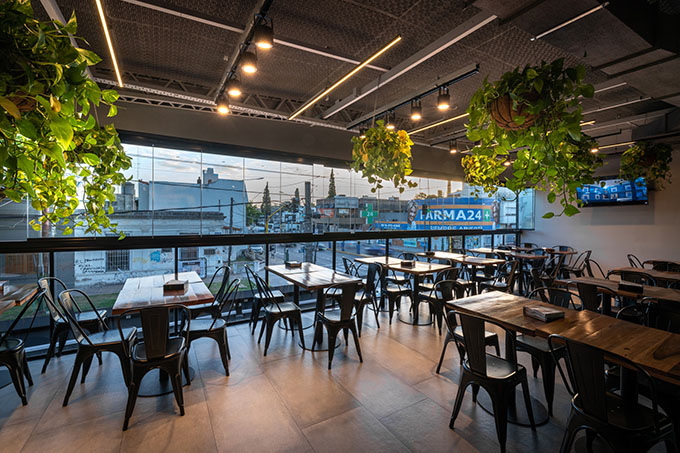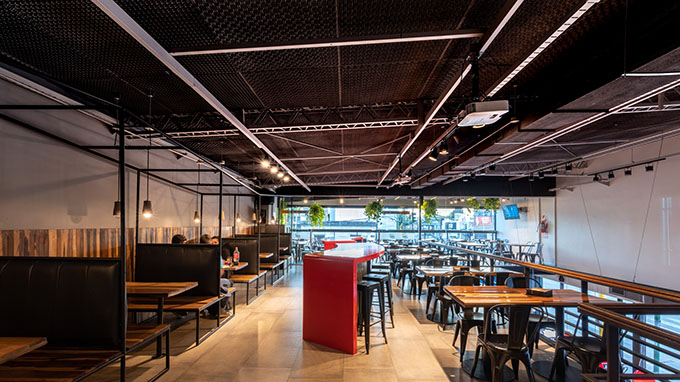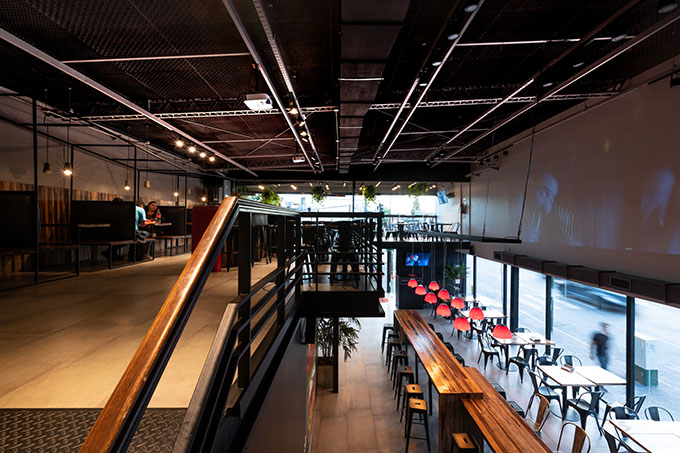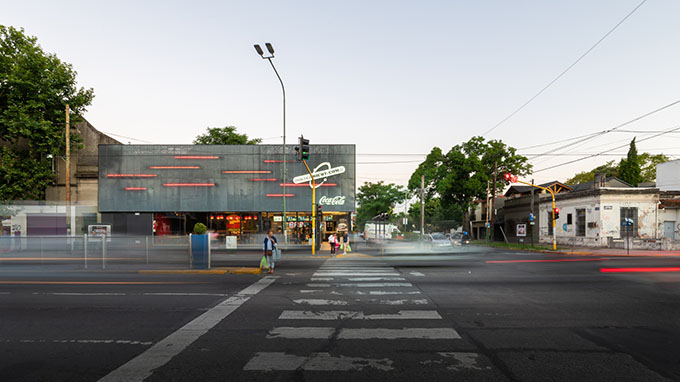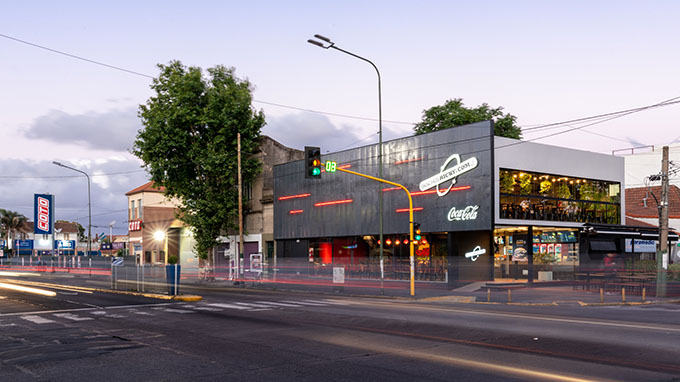 From the architects: The first ideas for a fast food restaurant, for a recently started food chain, located on a high speed busy street, led us immediately to the formal resolution of the project and its relationship with the context.
The first challenge was to readapt the existing restaurant and adjust it to the new program requirements.
Great importance was given to the exterior façade, to the pedestrian and vehicular interaction, to the connections during day and night, as well as the approaching distances towards the building.
The access is located at the corner of the building facing the checkout area. A double-height space, next to the avenue, is considered to be the main one. The following space, on the first floor, overlooks the central area while other seems to float internally, relating straightly to the outside.
The building responds in different ways to the surroundings. The main sign floats over the street emphasizing the connection with the avenue and enclosing the double height of the lower level, while throughout the first floor, the balcony accentuates the length of the volume.
The technical aspect of the external cladding (a common element in gastronomic architecture) was considered to be essential in the design phase. A modular system was created where all the attachments between the eighty unique pieces were hidden within the joints. The overall system, composed of circular perforated metal sheets, gives some depth to the surface during the day, while allowing the backlight to shine at night. This lightning system intends to simulate the cars passing through the avenue giving the building a sense of belonging to the site.
Photography by Gonzalo Viramonte
Find more projects by Además arquitectura: www.ademasarquitectura.com