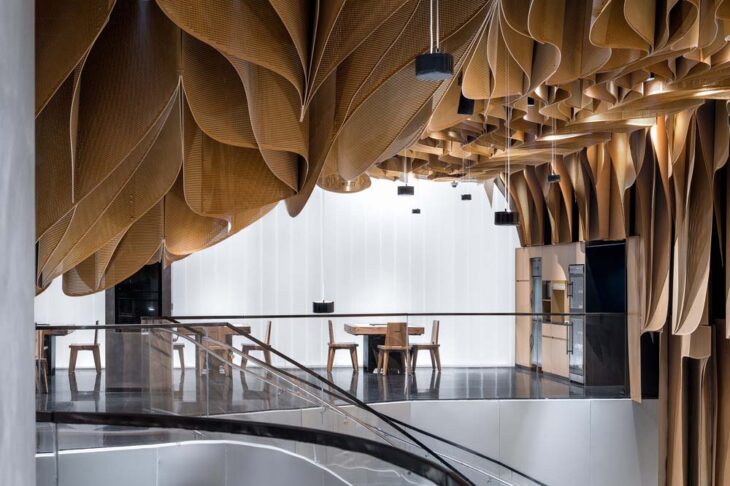 Studio Link-Arc designed the Banu Hotpot Flagship restaurant in Zhengzhou Shi, China. The project entails the replacement of the interiors and façade of a 2100sm building in Zhengzhou, China. As the Flagship restaurant for a growing and creative franchise, it was critical to the client that the project produce a visible landmark along the main axis route, as well as be welcoming to the community.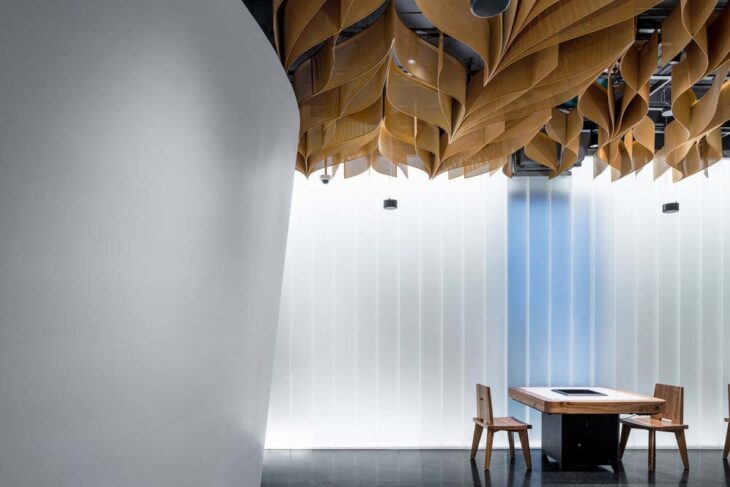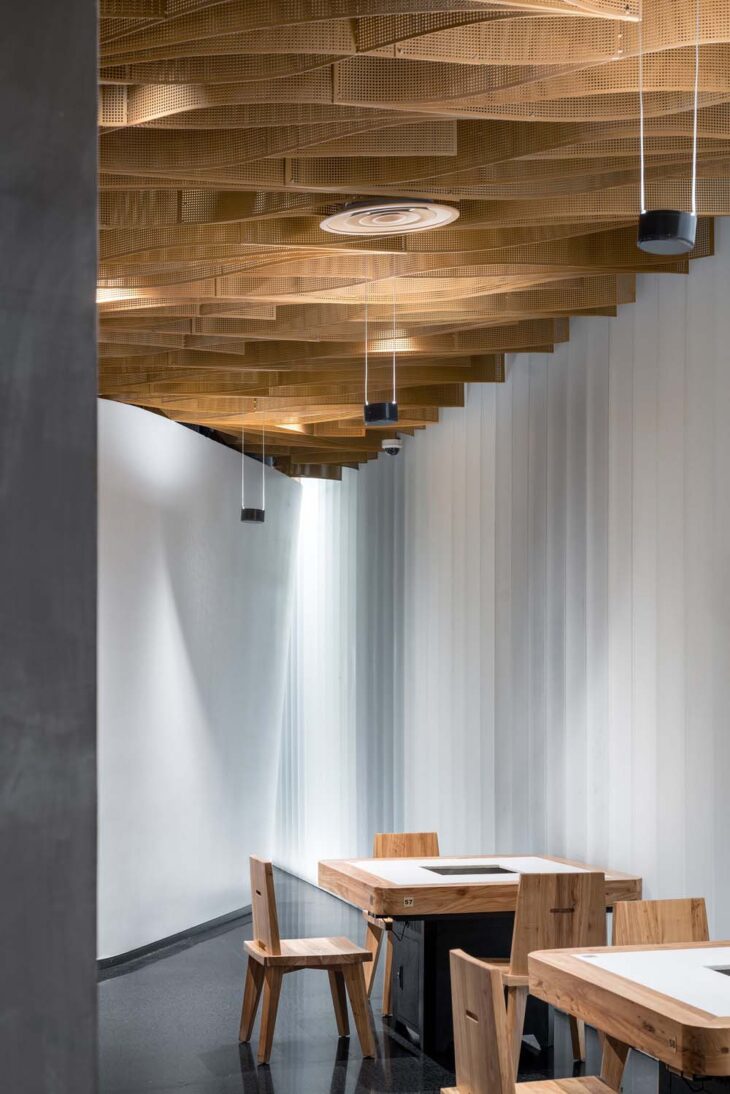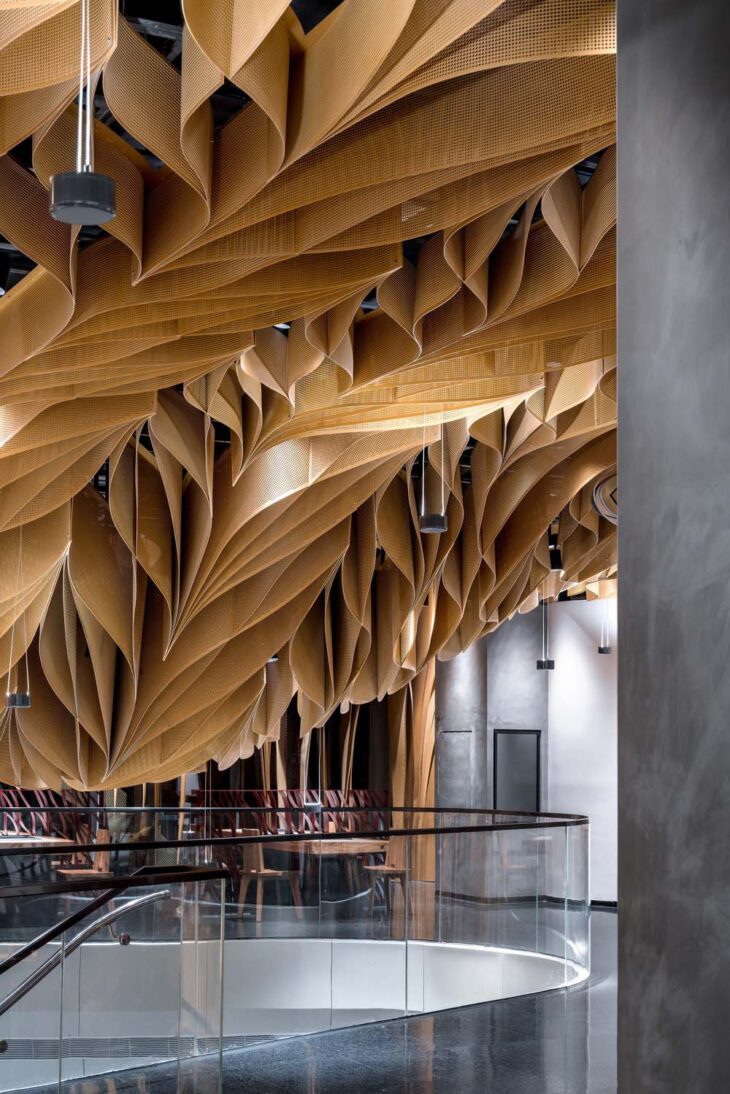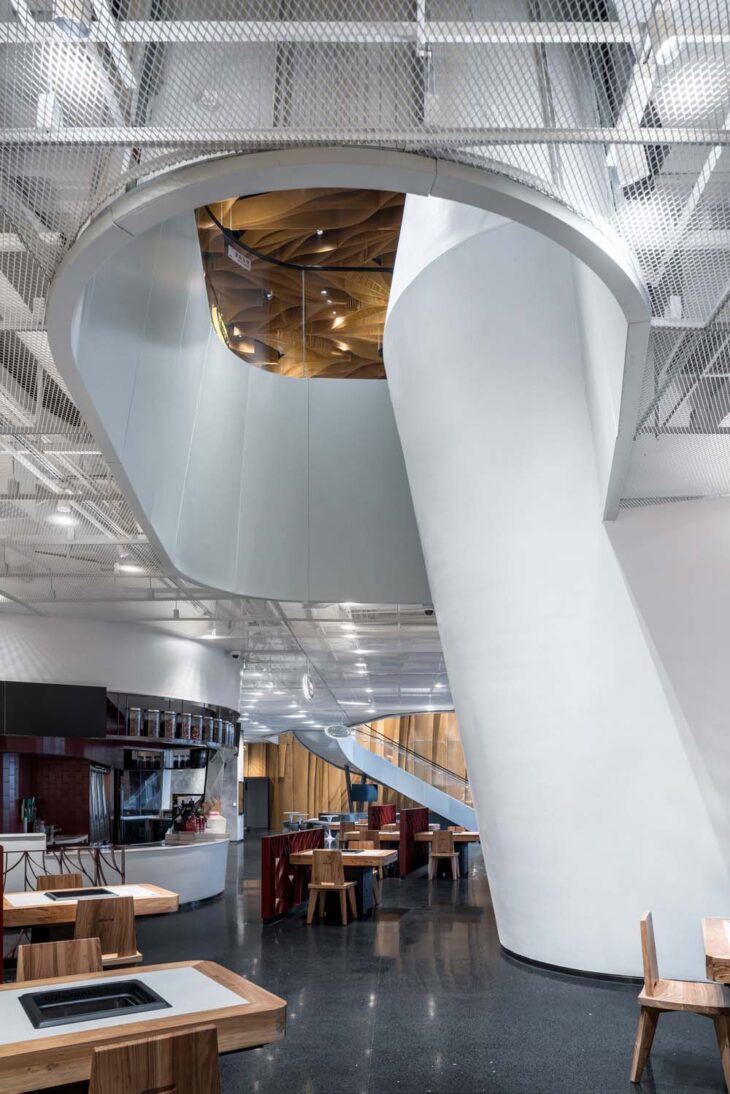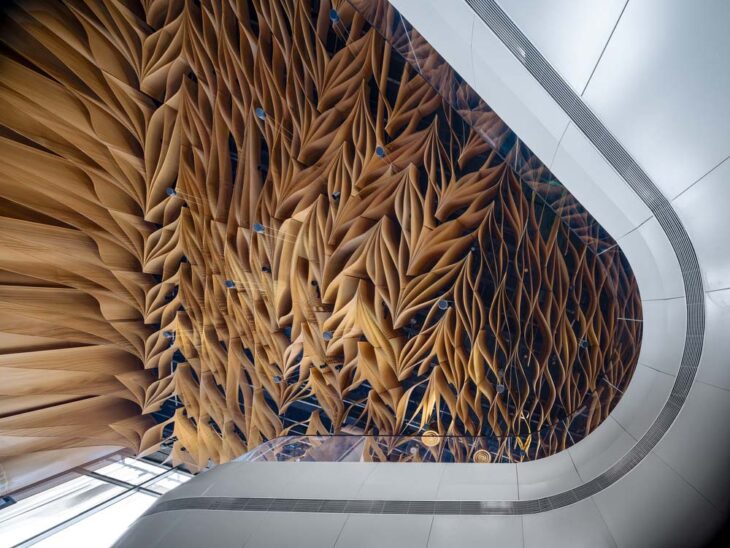 By creating a place with a tumultuous, natural flow that is characterized by the flowing lines of rope pull lattices, the design aimed to honor Banu, the riverman's history. With a number of sculptural cones intended for private dining and open kitchens, the design first disassembles the current structure's large-scale, orthogonal structural grid. This allows the space to be reorganized fluidly. The main seating space and the lobby both include two vertical conical gaps that connect the two dining levels. The creation of an organic lattice ceiling with varying heights was the third tactic. The architects transformed the transparency of the ceiling panels by adjusting their density, height, and size, giving the space a sense of depth as you move across it.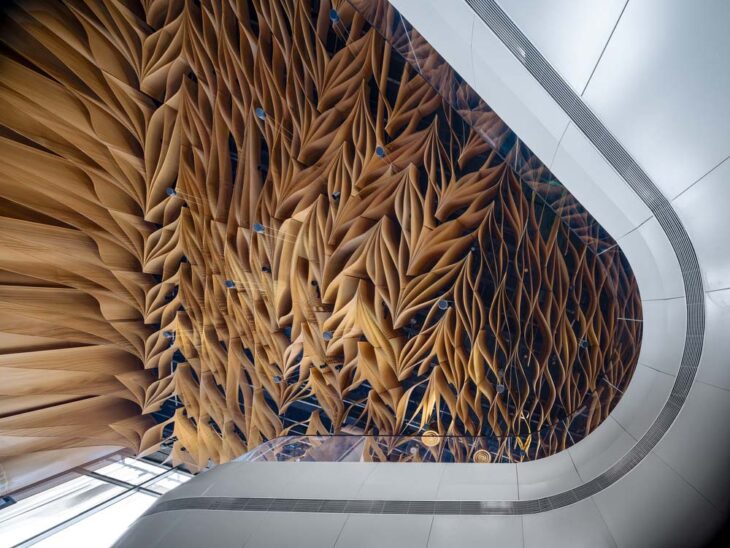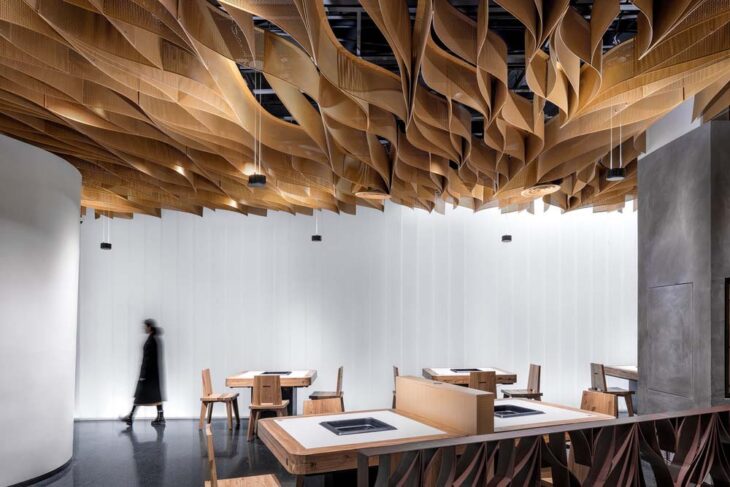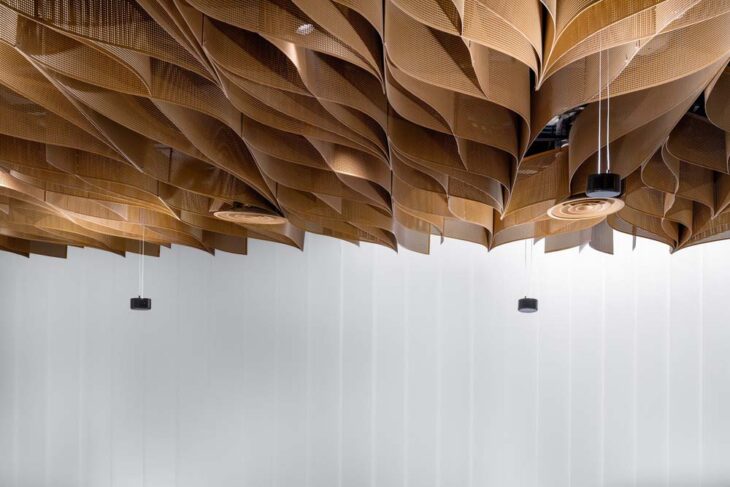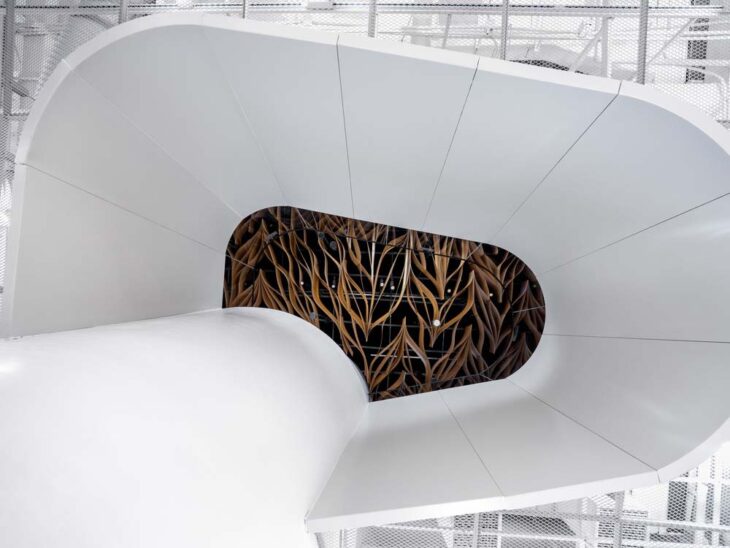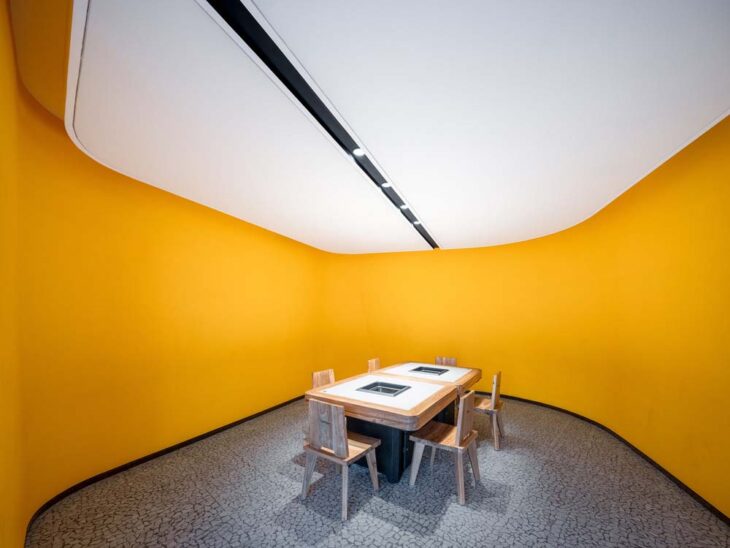 The outer facade, which is pulled up at the entrance and connected along the ceiling, was expanded with internal design features, creating a seamless transition between the exterior and interior envelopes. The seamless integration of the restaurant's interior and exterior creates a dynamic that is continuously changing and draws passersby to watch and participate in the restaurant's activities.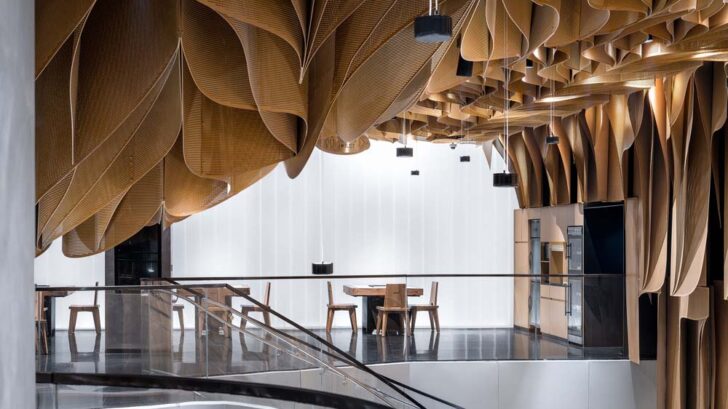 Project information
Project Year: 2018-2019
Area: 2100 sqm
Client: Banu Hotpot Restaurant Co., Ltd
Chief Architect: Yichen Lu, Ted Kane(Kane AUD)
Project Team: Sanhoi Lam(Kane AUD), Vivianna Wang, Mariarosa Doardo
Lighting Design: Chen Chen
Find more projects by Studio Link-Arc: link-arc.com