AD ARCHITECTURE has completed works on Tan90°, a stylish cafe and a whiskey bar in Shenzhen, China. While being rooted in market and commercial logic, the design team included an unconventional perspective. It must be the goal to develop something distinctive for the city. This type of exploration serves as a catalyst for innovation and the discovery of the uniqueness.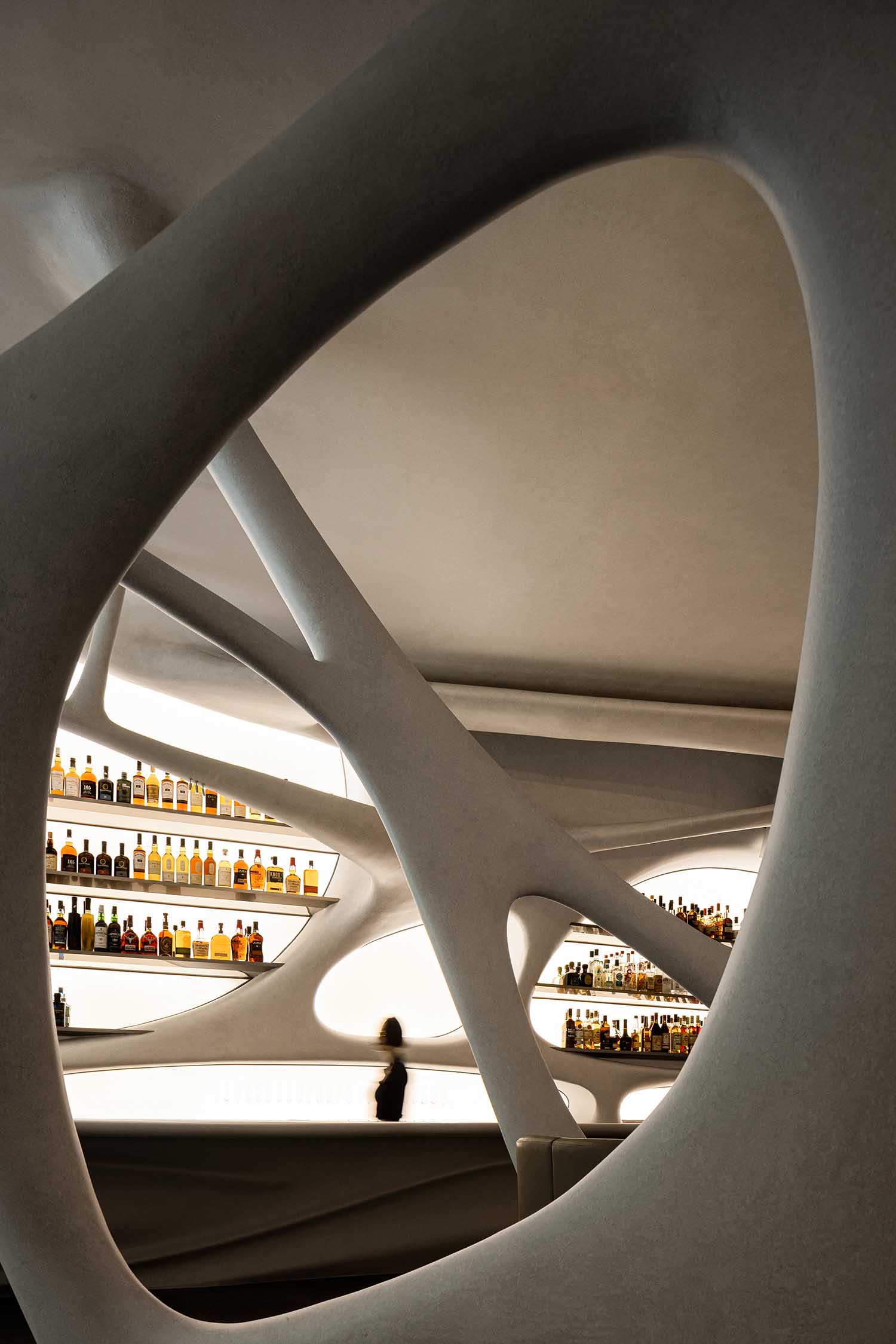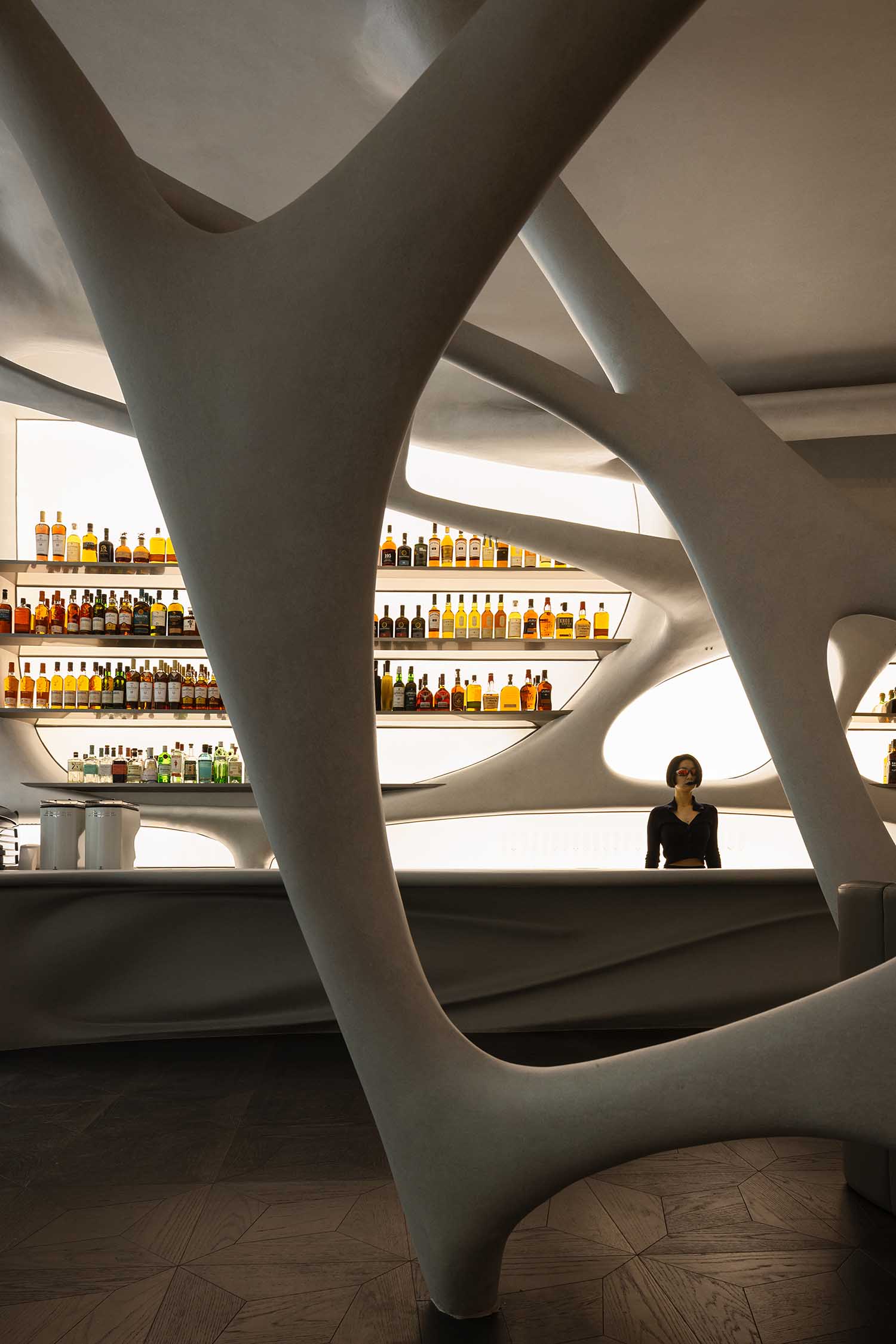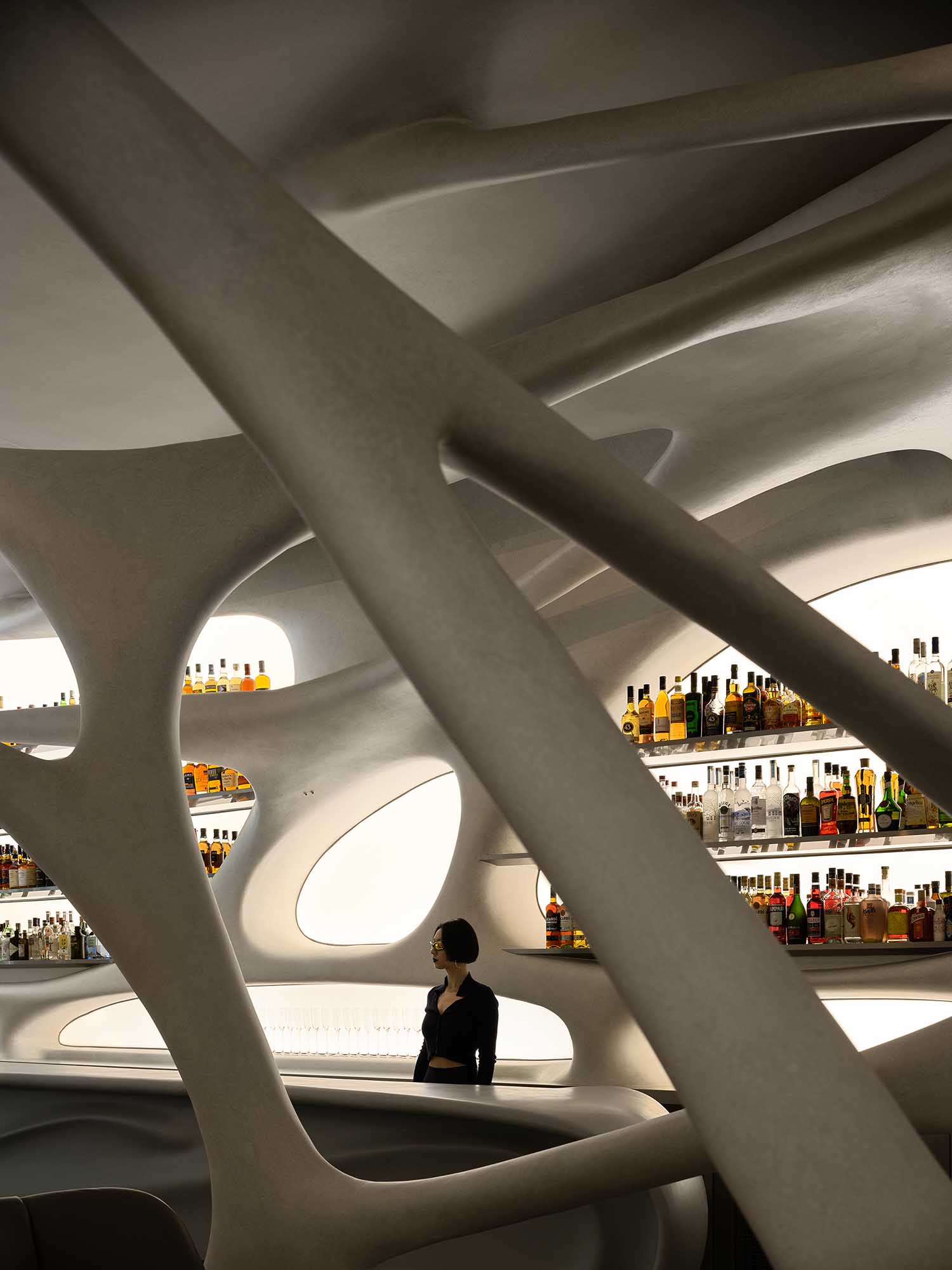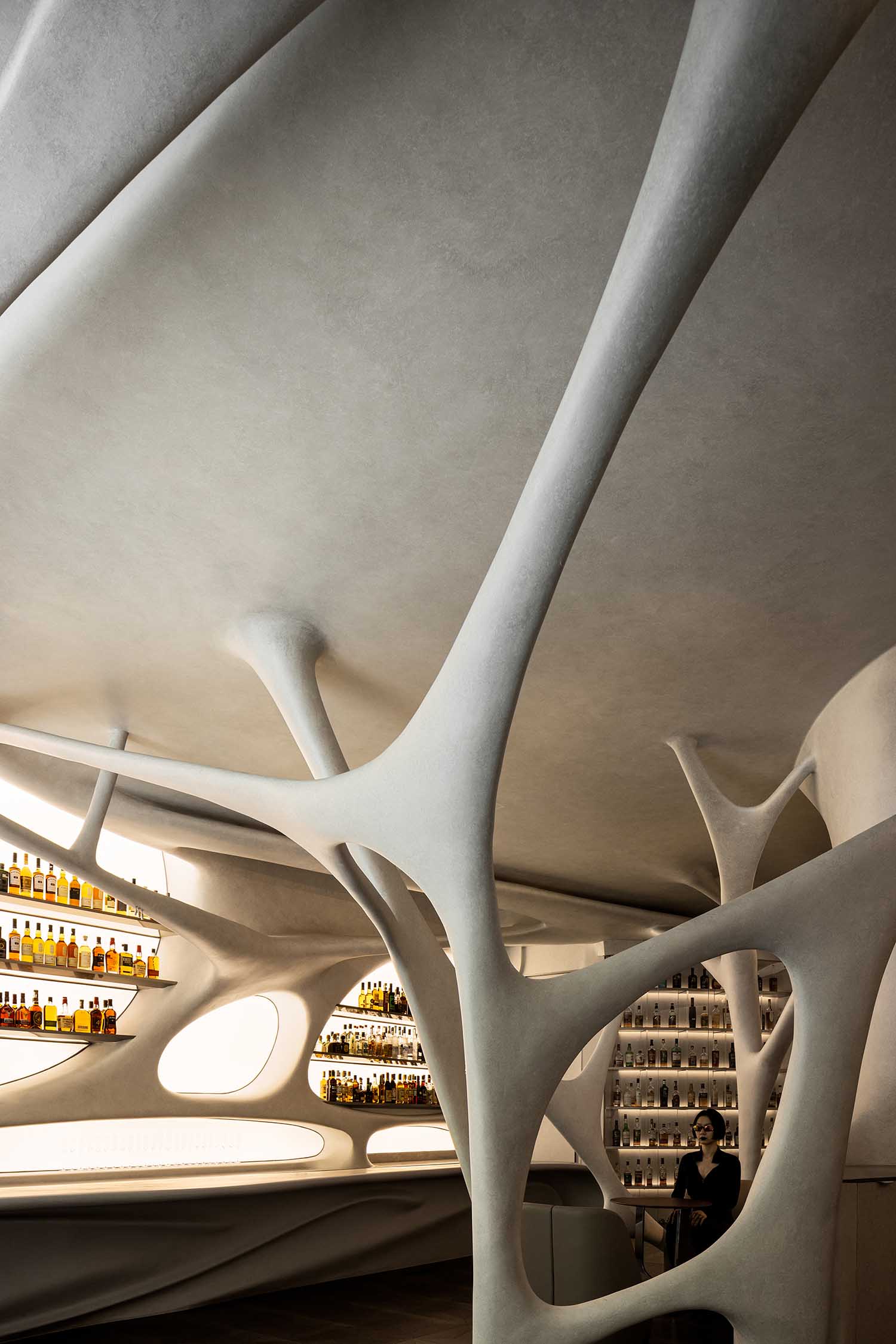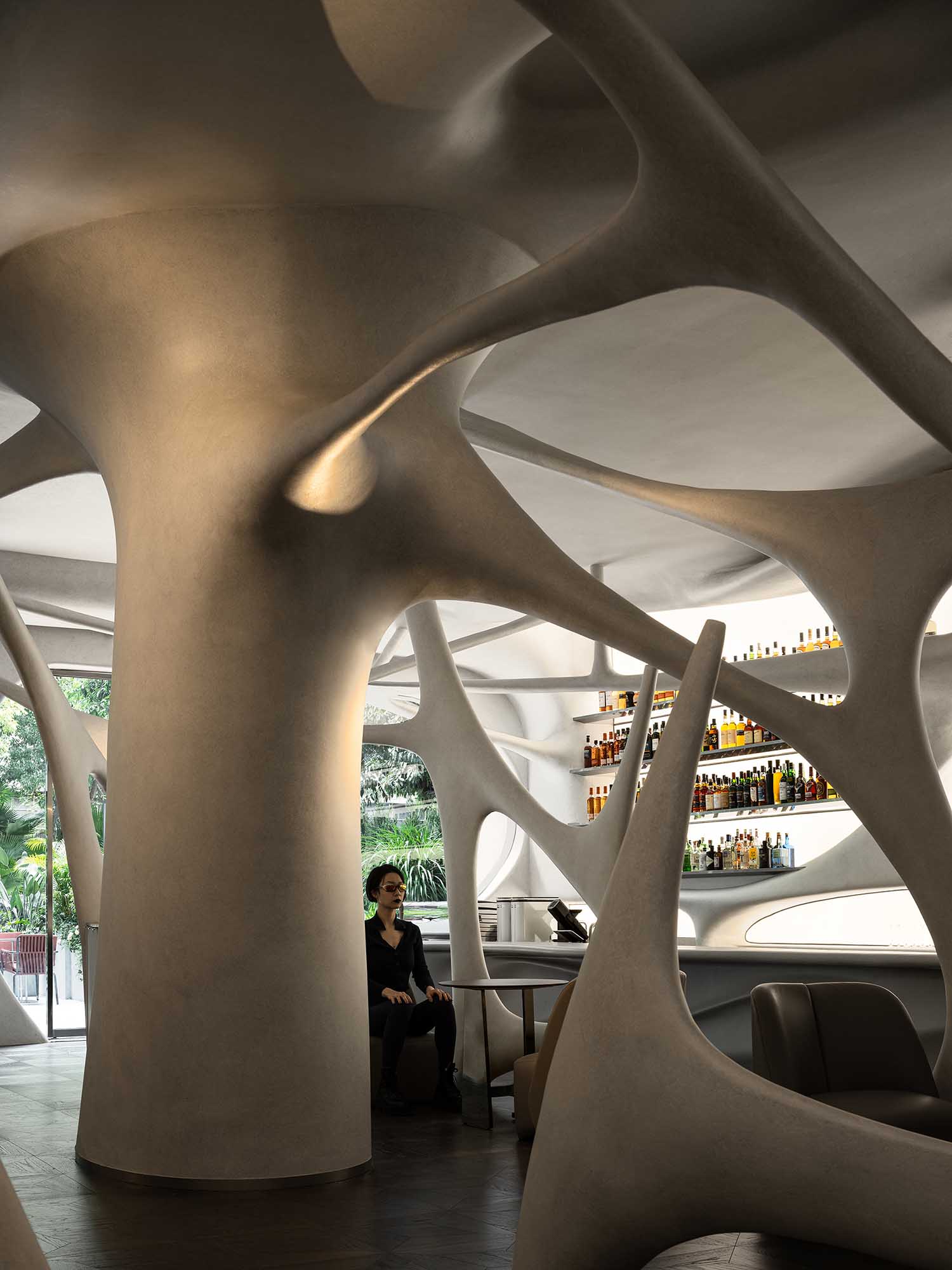 Uniqueness|Reverse Thinking
The project is situated in the OCT-Loft Creative Culture Park in Shenzhen. The Creative Cultural Park is a gathering of people who produce creative work, and Shenzhen is a city full with opportunities. With several rebuilt industries, luscious vegetation, and mature trees all around, the Park is surrounded by a cultural and artistic ambiance. These factors encouraged the design team to consider how to make an effect and an impression for the bar in order to draw consumers and strengthen its business operations. In order to accomplish a new breakthrough by thinking in the other direction and to highlight the uniqueness of the space with a "radical" approach, AD ARCHITECTURE intended to reignite the tension in the artistic site.
Purity|Complexity
AD ARCHITECTURE established a complex spatial environment rich of aesthetic diversity by magnifying existing shapes. The clean design approach joins intricate design components, giving a realistic setting a surrealistic feel.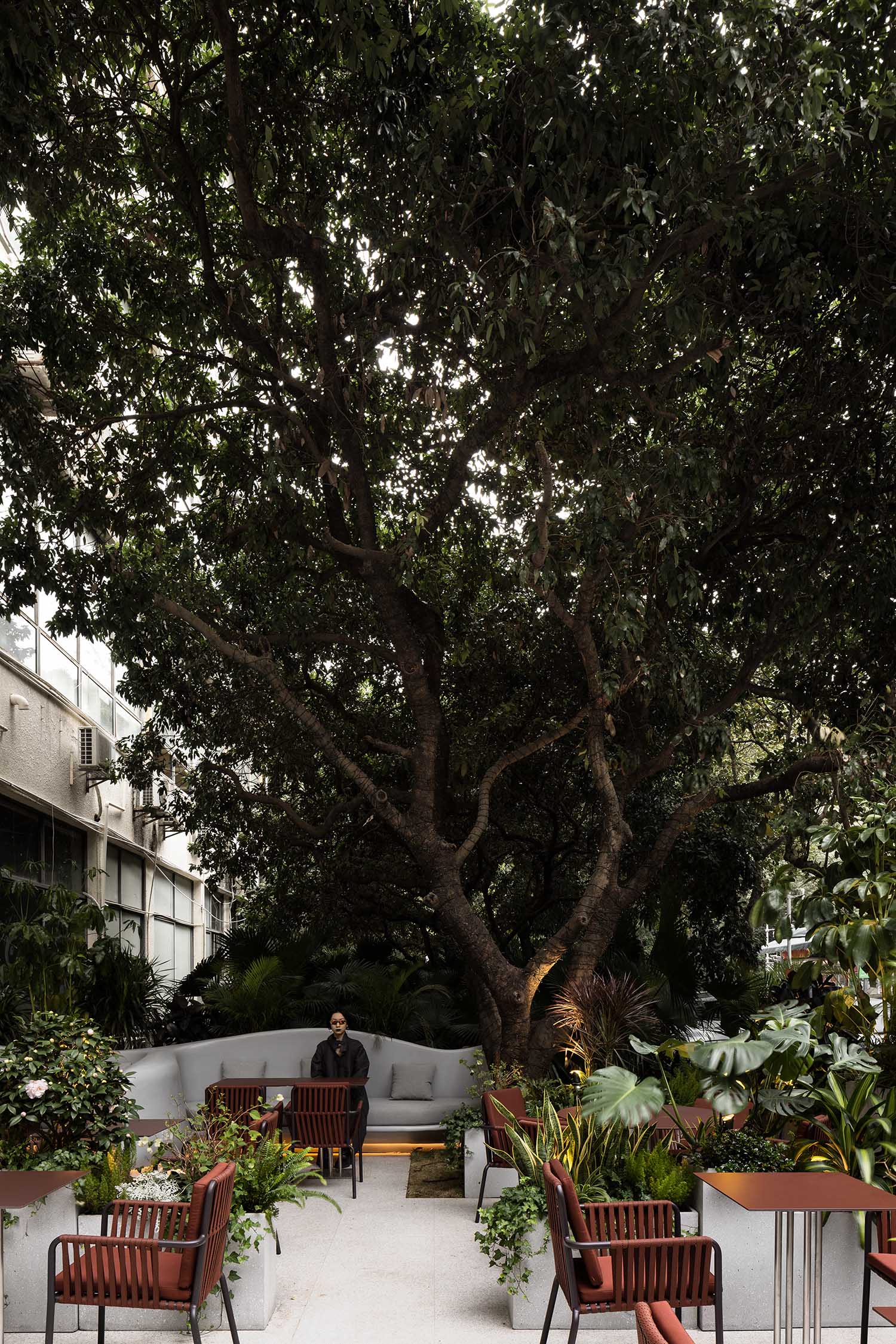 Storytelling|Psychedelic Imagery
The project creates scenes for narratives that have a strong feeling of experience. The tale is made up of fleeting pictures. As a result of rapid fragmentation, the chief designer, Xie Peihe, desires user input to enhance the area. These pictures, which the designer refers to as "psychedelic imagery," are ill-defined even yet they can help viewers feel the story. These shattered images repeatedly appear and disappear, resulting in surreal experiences.
Radicality|Moderate Restlessness
The entire space is free and adaptable to many uses. A conversation between people and a dynamic scene are created by the space's sense of movement. The shape of the area is really imaginative; it might resemble a cave, a spacecraft, or a neuron. It has the versatility to change between the calm of a cafe by day and the energy of a whiskey bar by night.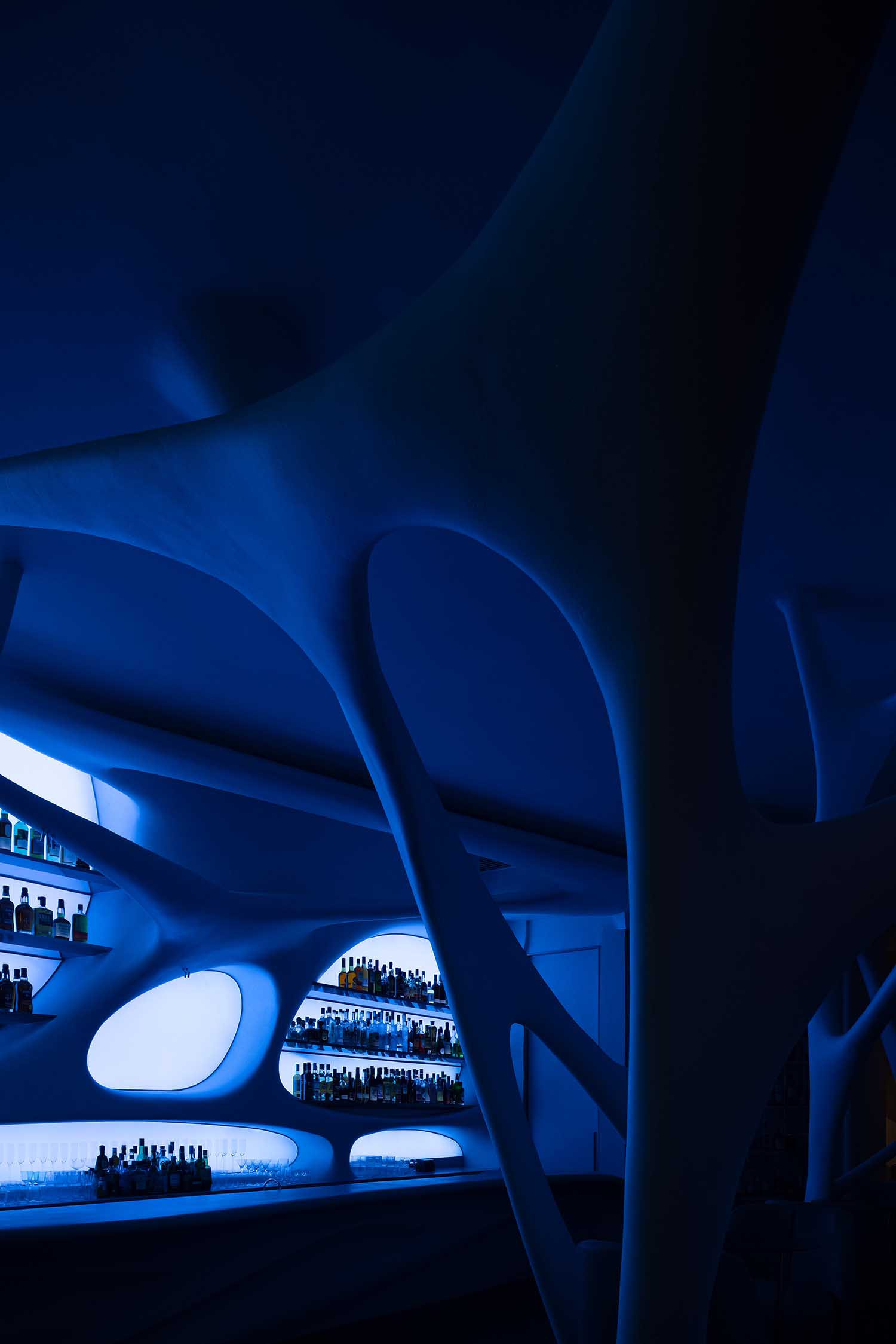 Review
AD ARCHITECTURE applied a strategic approach to the design of the space in this project. The design team's years of design experience and deep market research are what underlie this ostensibly daring idea. The designers used their expert design talents to build a branded environment for high-net-worth customers after spotting a change in the market that the client had missed.
"The twisted space is like exploring the logic of the law in freedom, which becomes a means of connecting the space to business, all with the purpose of gaining new energy, which is the meaning of an 'unknown script'."
AD ARCHITECTURE explained.
Project information
Project name: Tan90°
Design firm: AD ARCHITECTURE – www.arch-ad.com
Chief designer: Xie Peihe
Design team: AD ARCHITECTURE
Location: Shenzhen, Guangdong
Area: 200 square meters
Main materials: glass fiber reinforced gypsum, paint, wooden flooring
Start time: July 2022
Completion time: January 2023
Lighting Consultant: hesper
Photographer: Ouyang Yun
Model: Meng Tian