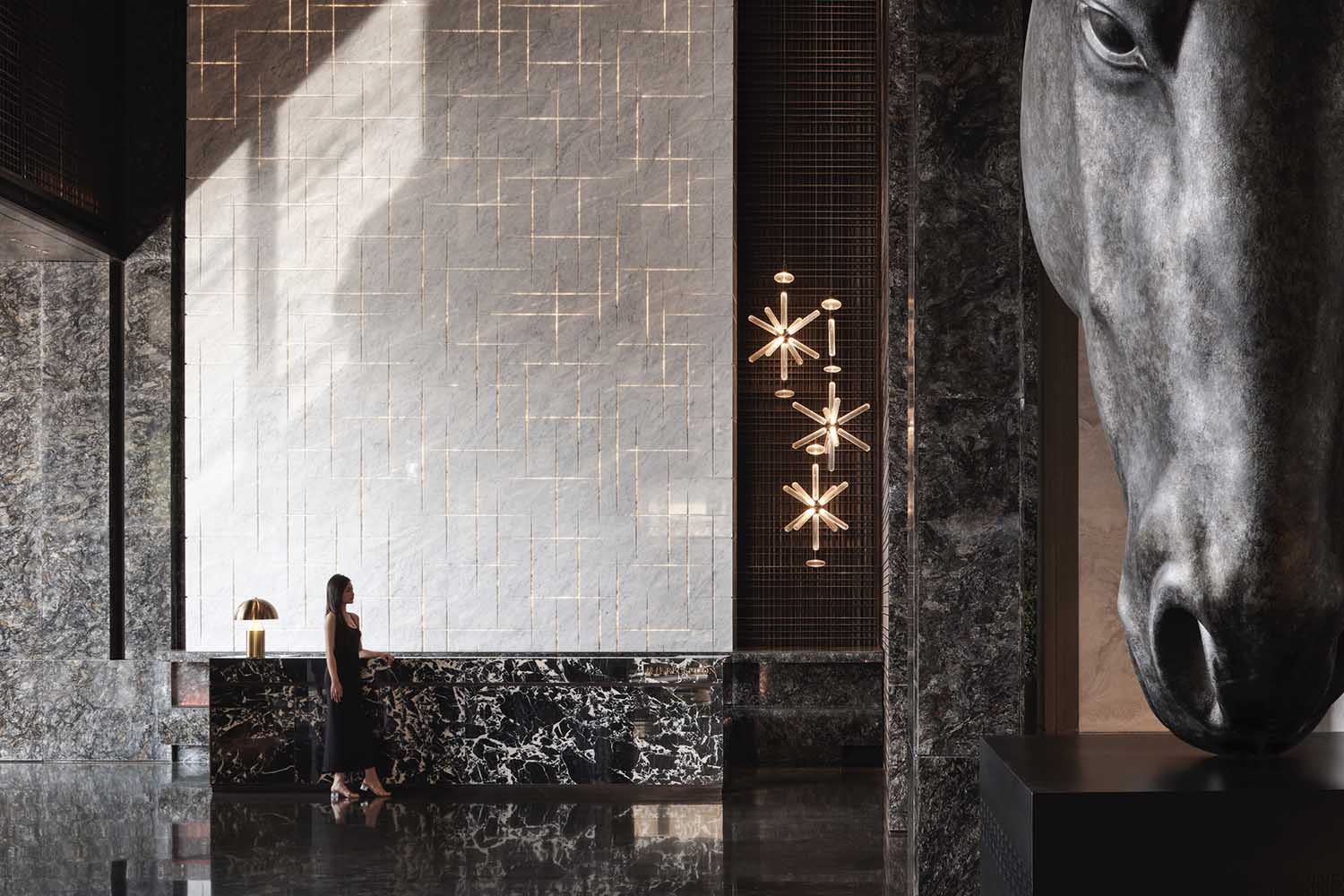 Shenzhen 31 Design has recently completed their latest residential project in Wuhan, China – Wuhan 101. The project combines the grandeur of a luxury hotel with the warmth and privacy of home living. and is setting a new standard for urban living, ushering in the 4.0 edition of penthouses in this ancient city.
Located in the heart of Wuhan's central business district, the project enjoys the convenience of multiple parks and transit-oriented developments in its surroundings, creating a perfect blend of urban vibrancy and natural beauty.
The design concept behind Wuhan 101 is to "bring hotel and home into one." The design team sought to meld the grandeur, luxury, and social functionality of hotels with the coziness, serenity, and privacy typically found in homes. The result is a new way of living that offers residents the best of both worlds, with a touch of eternity and a sense of surprise around every corner.
The lobby on the 1st floor sets the stage for this unique living experience. Its elevated ceiling and bold design create an extraordinary impression, reflecting the city's open and heroic character. Drawing inspiration from the Yangtze River's glistening waters, a striking backdrop captures the essence of this breathtaking moment. A horse head sculpture, a nod to Wuhan's horse racing culture, artfully connects the design with local culture, evoking emotional resonance.
Moving further into the space, the reception hall on the first floor takes on the characteristics of a hotel lobby. It masterfully blends indoor and outdoor elements, creating a harmonious atmosphere that seamlessly fuses strength and poetry. Materials like a metal screen and artistically rendered stone decorations play with light and shadows, delivering a visual and tactile luxury experience.
The club, designed to resemble an executive hotel lounge, offers a range of functional amenities, from a cigar bar to a gym, providing residents with an enriching life experience. The club's design effortlessly combines Western and Oriental aesthetics, with panoramic city views becoming a part of the luxurious experience. A tearoom invites individuals to escape the outside world and find inner tranquility.
The residential spaces within Wuhan 101 continue this theme of serenity, elegance, luxury, taste, and enjoyment. A corridor leads to a serene tearoom, infusing a touch of tranquility and elegance into daily life. Sweeping floor-to-ceiling windows allow the river view to become an integral part of each resident's living space, offering an infinite sense of expansiveness.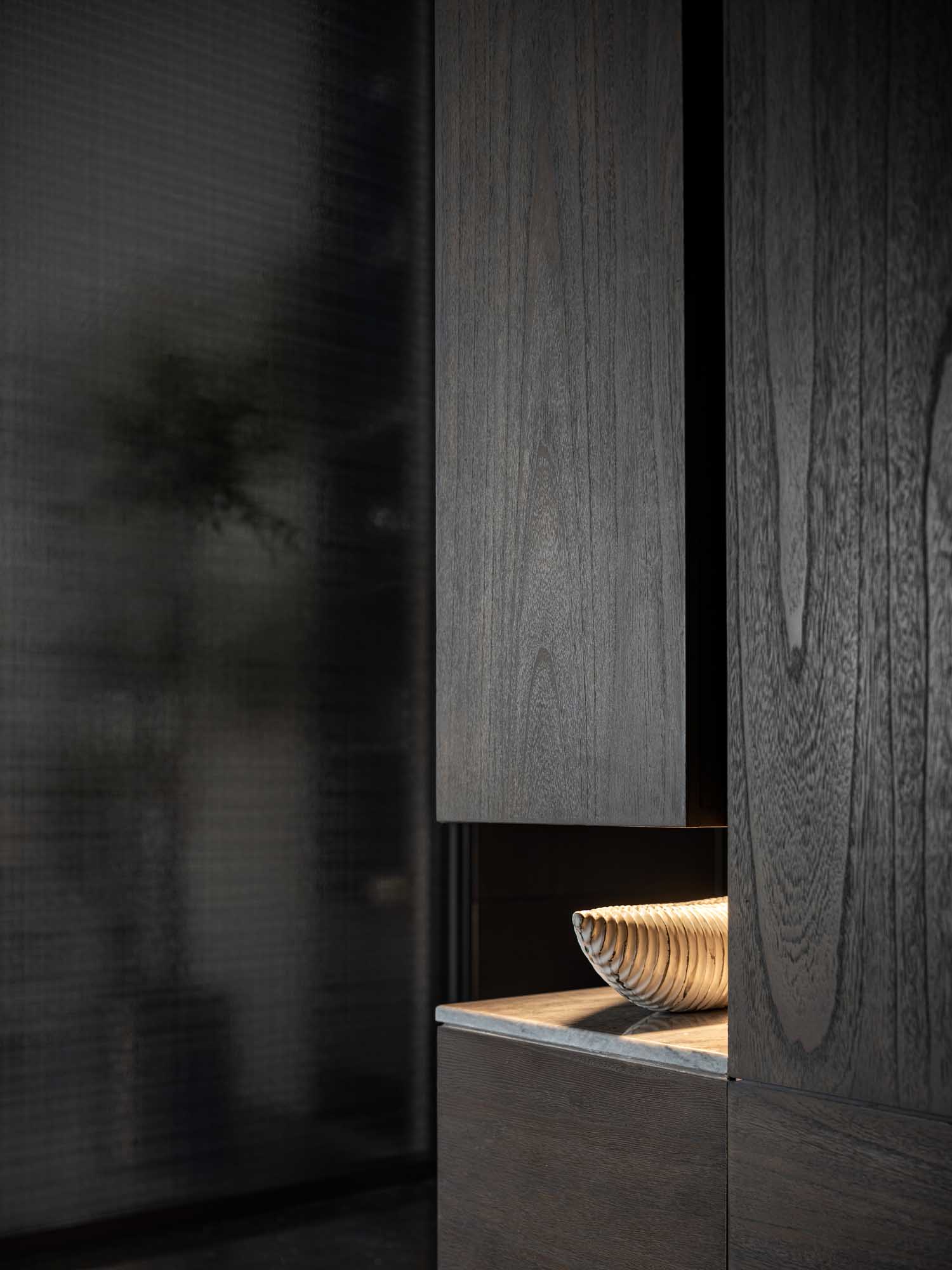 Wuhan 101 is not just a residential project; it's a lifestyle statement. With its innovative design, it provides a living experience that combines the grandeur of a hotel with the comfort of home, creating a haven of luxury in the heart of Wuhan's bustling urban landscape. Shenzhen 31 Design, in collaboration with Longfor Group and Qingneng Group, has given the city a project that sets new standards for penthouse living, delivering a lifestyle filled with joy and surprise.
Project information
Project name: Wuhan 101
Project location: Wuhan, Hubei, China
Design scope: Lobby and public area, club, garage, model home
Clients: Longfor, Qingneng
Clients' team: Wei Yu, Zhai Zhenhua, Zheng Xiongfei, Tan Mingming, Li Hao
Interior design firm: Shenzhen 31 Design
Design directors: Huang Tao, Li Zhihong
Design team: Li Donghui, Li Sijie, Lin Qingliang, Zou Haiying, Wu Nianchao
Decoration team: Muse & Wisdom Institution, Matrix Design, Elong Design
Photo credits: Andy Vision (Lobby), Xiao Xiang (Club), 404NF STUDIO (Model home)