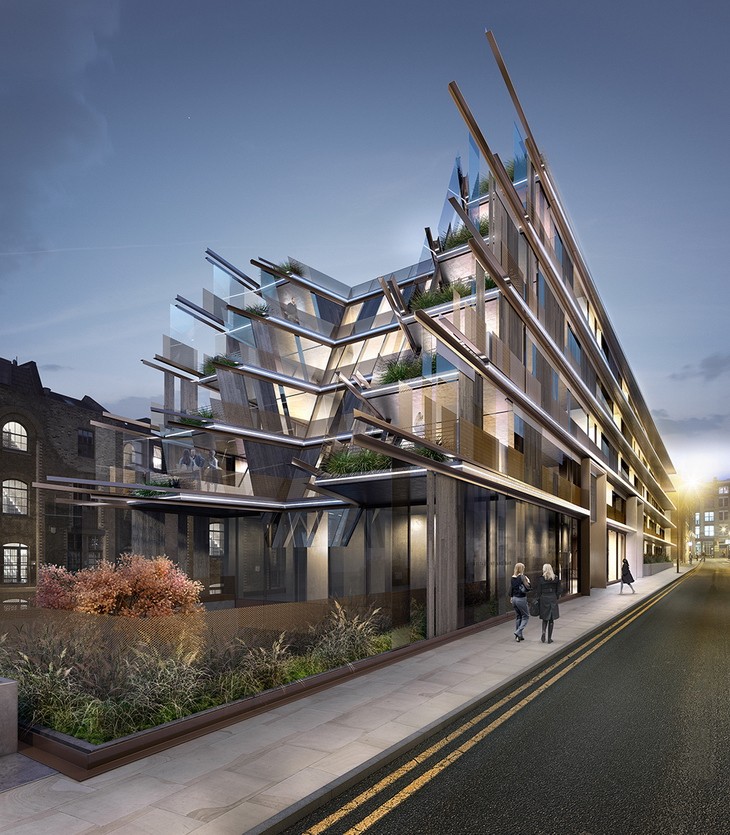 You may be surprised to know this, but there are many eco hotels across the world, continuing to grow in popularity and number. As you might have guessed from their descriptive name, they are hotels which are designed and managed in a way which has a low impact on the environment. Equally, while staying at many of them you can find that their employees – and guests alike – follow a greener style of living. Image above Nobu Hotel by Ben Adams Architects.
In order to be considered a fully-fledged eco hotel though, there are certain aspects they need to adhere to, including how much they help the environment, how much they use natural resources and what they do for local community.
So to do this, they might feature some of the following:
 
Made with Sustainable Materials
You can find some eco hotels that have been constructed using recycled materials or from sustainable resources. For example the wood used to make the furniture and building frames is reclaimed.
Image above The Istanbul Edition by Marriott International
Intelligent Designs
A lot of thought has gone into the design of several eco hotels in that they are shaped or structured in a way that maximises the amount of natural light and/or air flow within them to reduce the energy needs. Some come with grass roof spaces to naturally trap heat and you can even find some with smart touches like eco-friendly biofilters for odour control in wastewater treatment. Image above The Island Hotel project by Intouch Factory
Energy Efficiency
A huge aspect as alluded to above is energy efficiency. Along with their design you are likely to find they are powered and heated using solar power, wind power and in some cases hydroelectricity.
Eco-friendly Amenities
The little things and conveniences found in eco hotels are also often greener. For example, everything from linen to soap and cleaning products can be made of organic materials. As well as this food is locally sourced and guests are expected to be involved with recycling programs.

Scenic Locations
From an aesthetic point of view, you can find a lot of eco hotels in scenic and natural locations. While this doesn't directly impact on the environment it helps promote green awareness by being surrounded by positive, picture-perfect views of the great outdoors. Image above Lofoten Opera Hotel by Snøhetta
So if you're looking at booking a hotel, why not make your next reservation one which helps the environment? At the end of the day, protecting the planet for future generations is something we should all be working towards. Furthermore, by using eco hotels and ultimately improving their popularity, it might lead to these green practices catching on with the creation of other buildings and structures.
RELATED: Find more hotels in ArchiSCENE Archive.