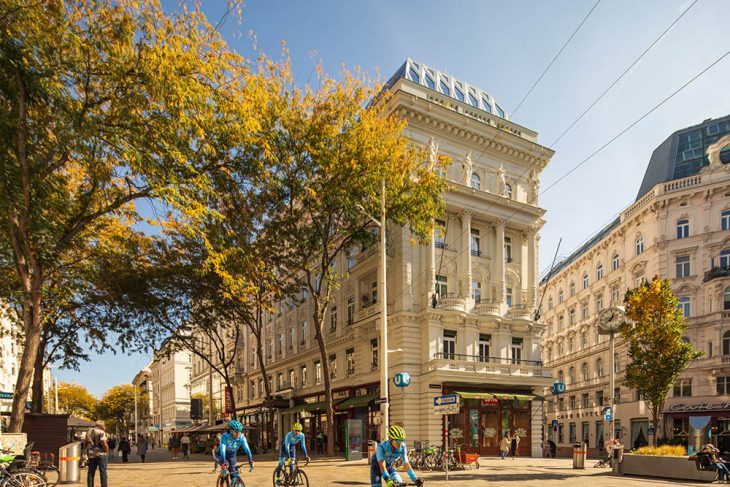 Architect Arkan Zeytinoglu recently completed his latest renovation project – Hotel MOTTO, an urban, global, and contemporary building that has also grown up out of the city's history and that is unique for its location in Vienna and elsewhere. Discover more after the jump.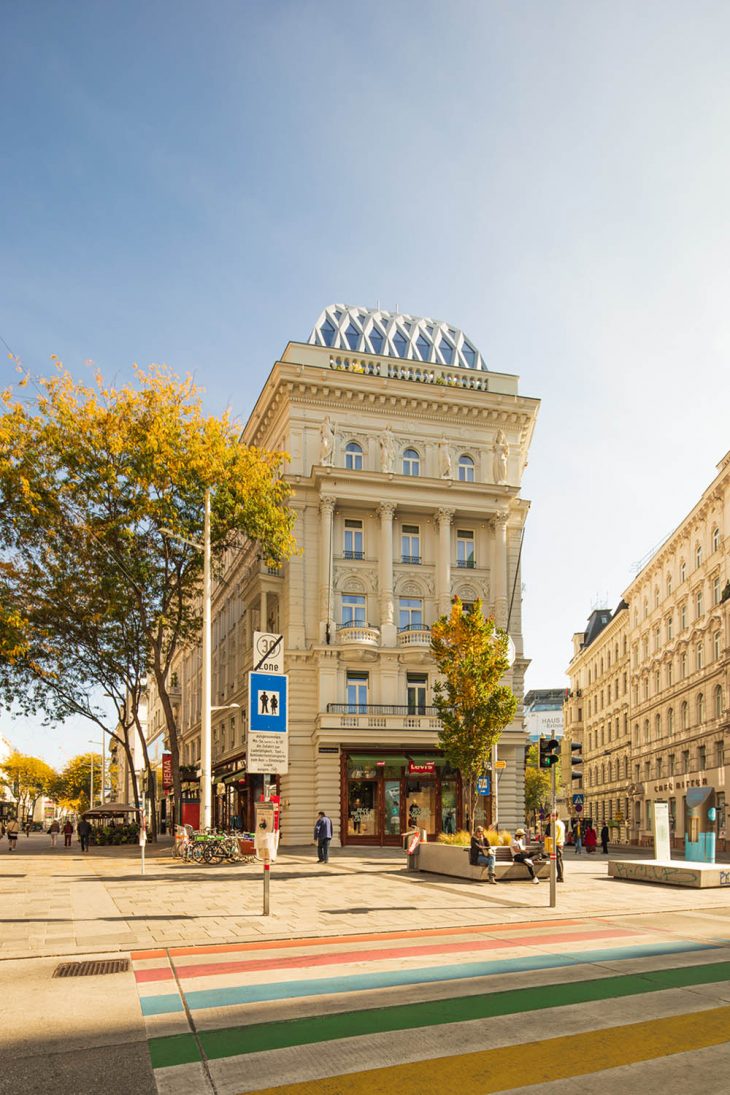 From the architects: The Hotel MOTTO (formerly the Hotel Kummer), located at the most prominent site at the mid- point of Mariahilfer Straße, was built at the beginning of the last century and is the only hotel from the time preserved in the area.
After five years of construction, the unique hotel opened in autumn 2021 with the new design by Vienna based Architect Arkan Zeytinoglu.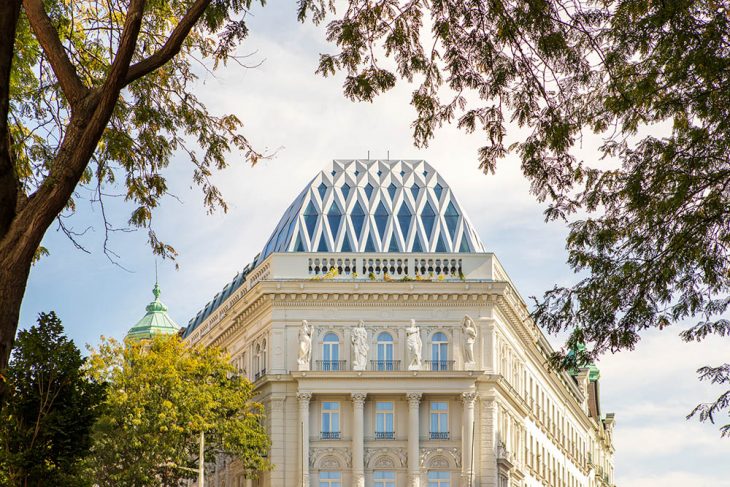 During renovation, Michael Tojner's WertInvest (owner), Bernd Schlacher (operator and restaurateur), and Arkan Zeytinoglu (architect) preserved much of the existing historical building and façade, creating an exclusive boutique hotel with 91 rooms, seminar rooms, and a new restaurant and bar—open to the public—on the top floor beneath a newly build dome.
Trademark in the inner city
The proportions of the cross-vaulted dome follow the geometry of the richly decorated front façade as well as the front along Schadekgasse. From an urban planning point of view, and also as a sculptural volume, the Hotel MOTTO now makes a striking statement at the busy intersection, completing the rooftop ensemble created by the interaction of the corner buildings.
"The future of architecture is not just a question of design, but an attitude towards achieving balance in the traditional building history of the city. Only once you are seriously improving our habitat—without damaging or worsening anything—only then can you speak of sustainability. This, first and foremost, includes respecting the place itself."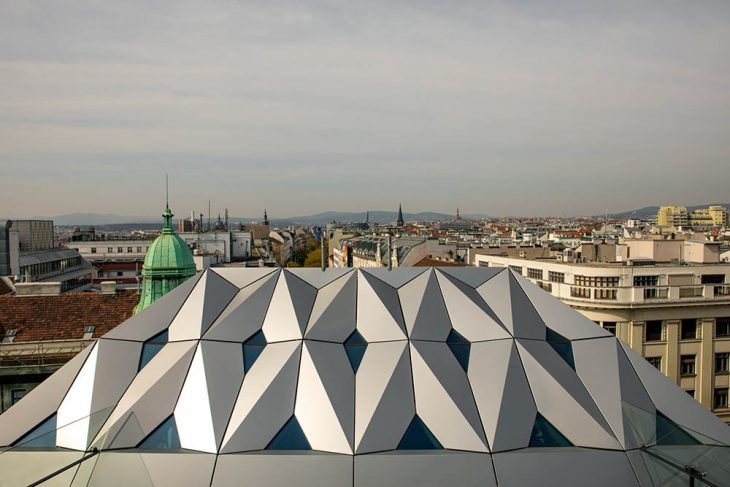 Cross-vaulted dome on the roof
The Dome: A bar and restaurant with an adjacent terrace and a fantastic view from all sides are now tucked under the roof, with an unparalleled atmosphere in the domed structure at the very top of the building. The result: a mixture of historic palace, traditional ballroom, and modern dining. Experiencing an array of lighting moods and surrounded by a style based on modern traditions, one becomes immersed in the soul of this special place.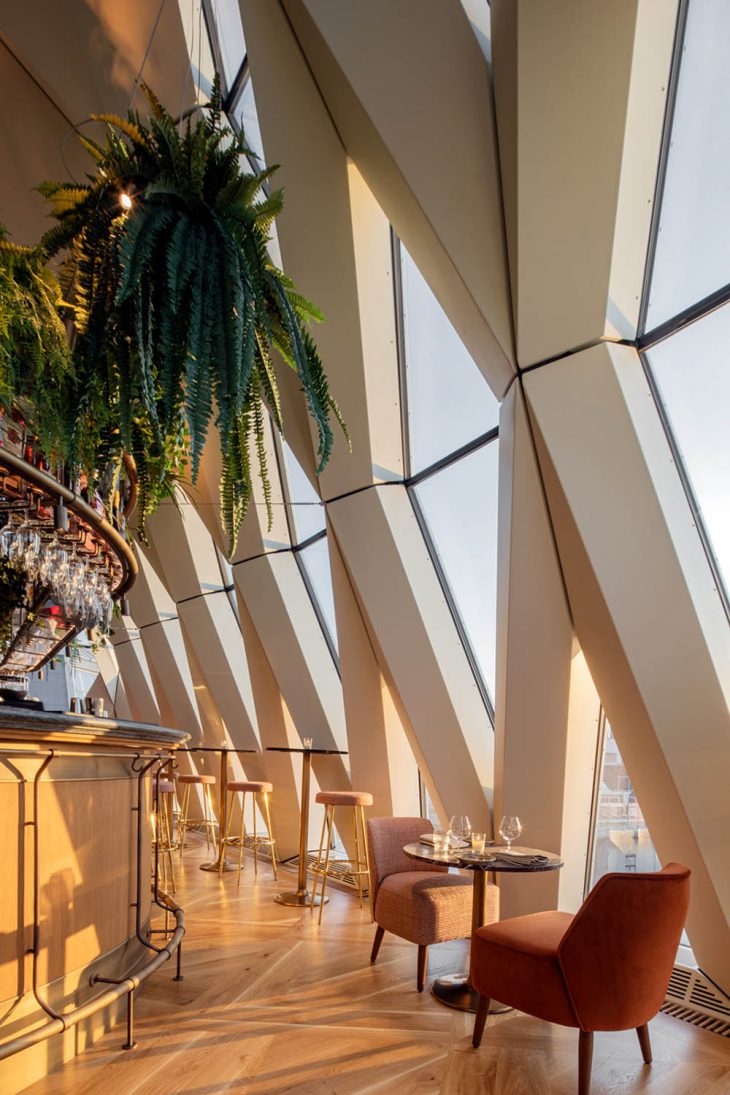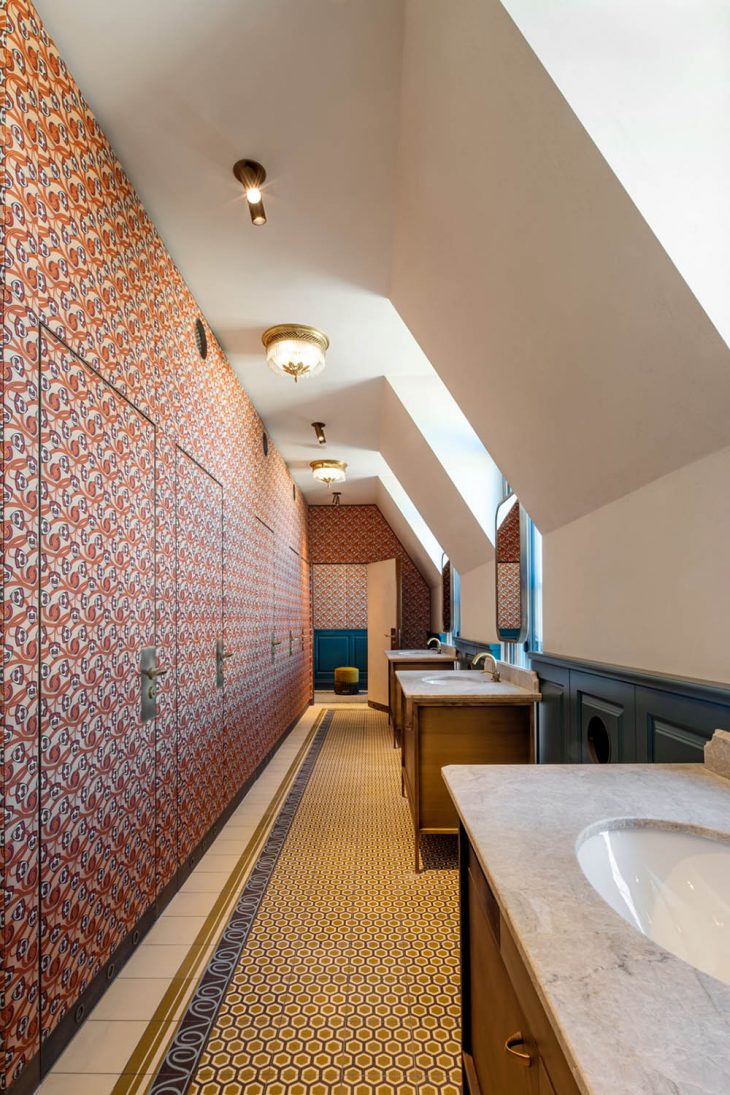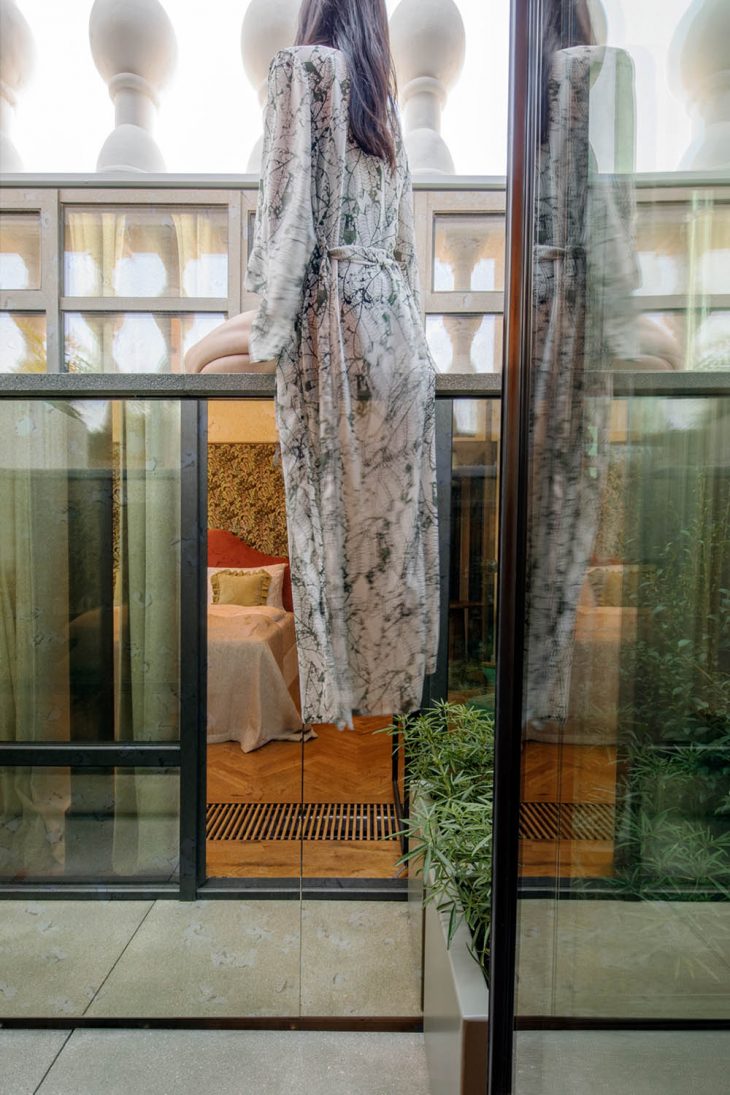 The interior, also designed by Arkan Zeytinoglu, is a perfect staging of bespoke and vintage furniture (including several originals from the legendary Ritz Hotel). The fabrics and carpets were customed designed for the Hotel MOTTO, as were the bathroom tiles, the handmade cement tiles in all public areas, and the brass doorknobs. The special atmosphere of the domed addition, with a unique mixture of historical palace, traditional ballroom, and modern dining, is absolutely captivating.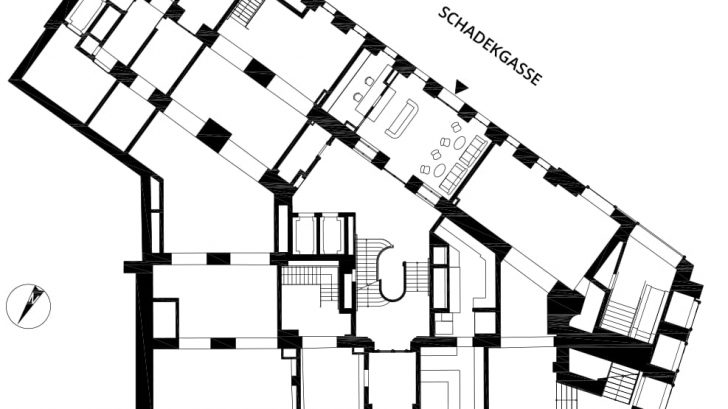 Surface 6.400 m2
83 rooms, 8 Junior Suites, Lobby 100m2, Chez Bernard Restaurant + Bar 270m2, Spa + Fitness 70m2, Seminar/Event 150 m2, Terrace Rooftop Bar 180m2, Retail 770m2
Team:
CLient: AHL Real KUM GmbH & Co. KG
Operator: Hotel Motto BetriebsgmbH
Planer:
Architecture, Interior Design: Arkan Zeytinoglu Architects – www.arkan.at
General planning, architecture implementation planning and local building supervision: FCP Fritsch, Chiari & Partner ZT GmbH
TGA-Planning: Mahr + Partner Ingenieurbüro
Static: Dachgeschoß Thomas Lorenz ZT GmbH
Lighting: LITEstudio OG