Backraum Architektur designed Black Beauty, a solid wood house nestled on a steep slope in the Styrian Thermal Region, with a focus on minimal environmental impact and a seamless integration into its surroundings.
This charming residence, crafted entirely from sturdy timber, was built on a challenging incline within the picturesque Styrian Thermal Region, catering to the needs of a burgeoning young family. The exterior of the structure boasts a striking deep black hue, while the interior presents a delightful contrast. Upon entering, one is greeted with a spacious and luminous atmosphere, illuminated by ample natural light from both the sides and above. The dwelling seamlessly integrates with its environment.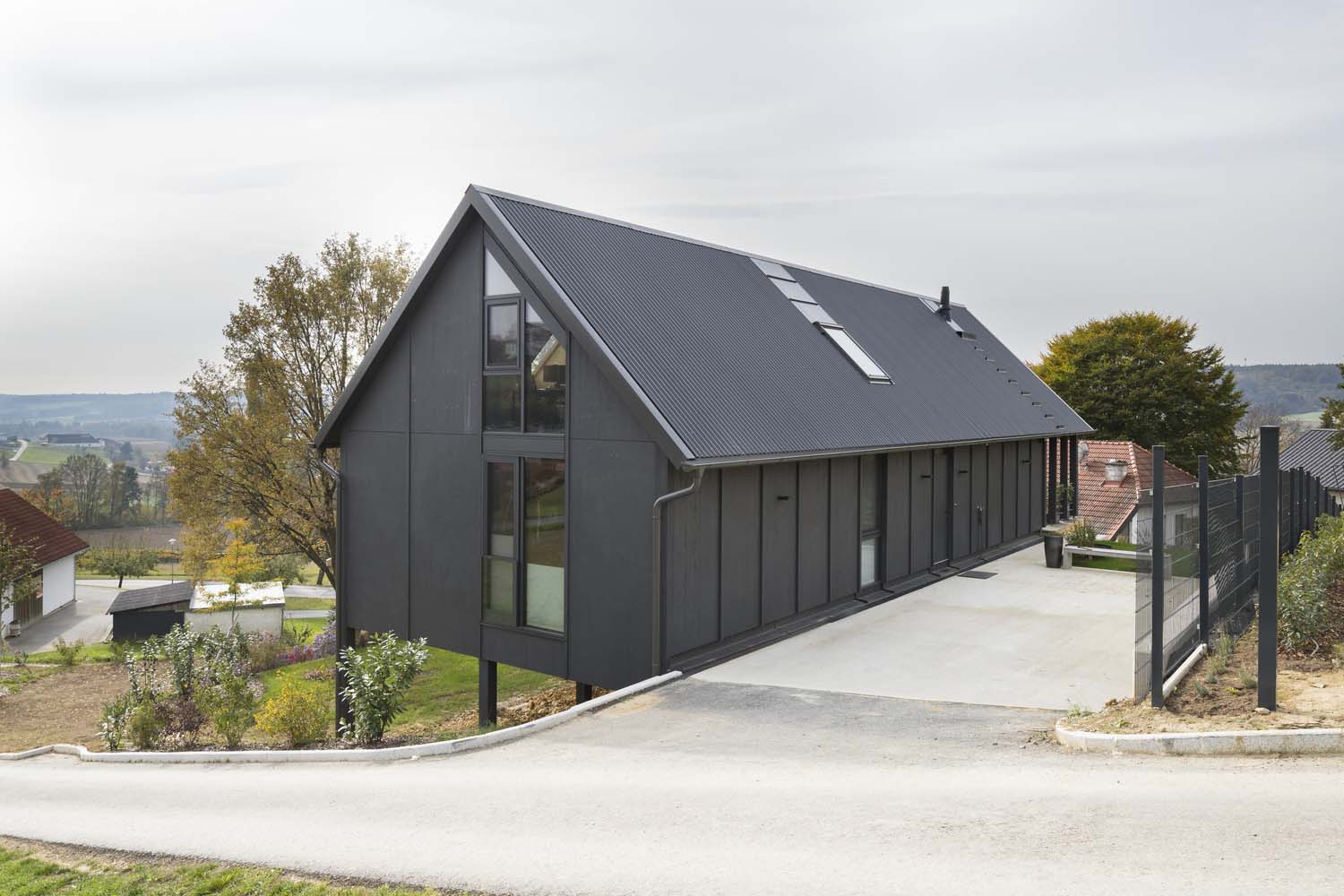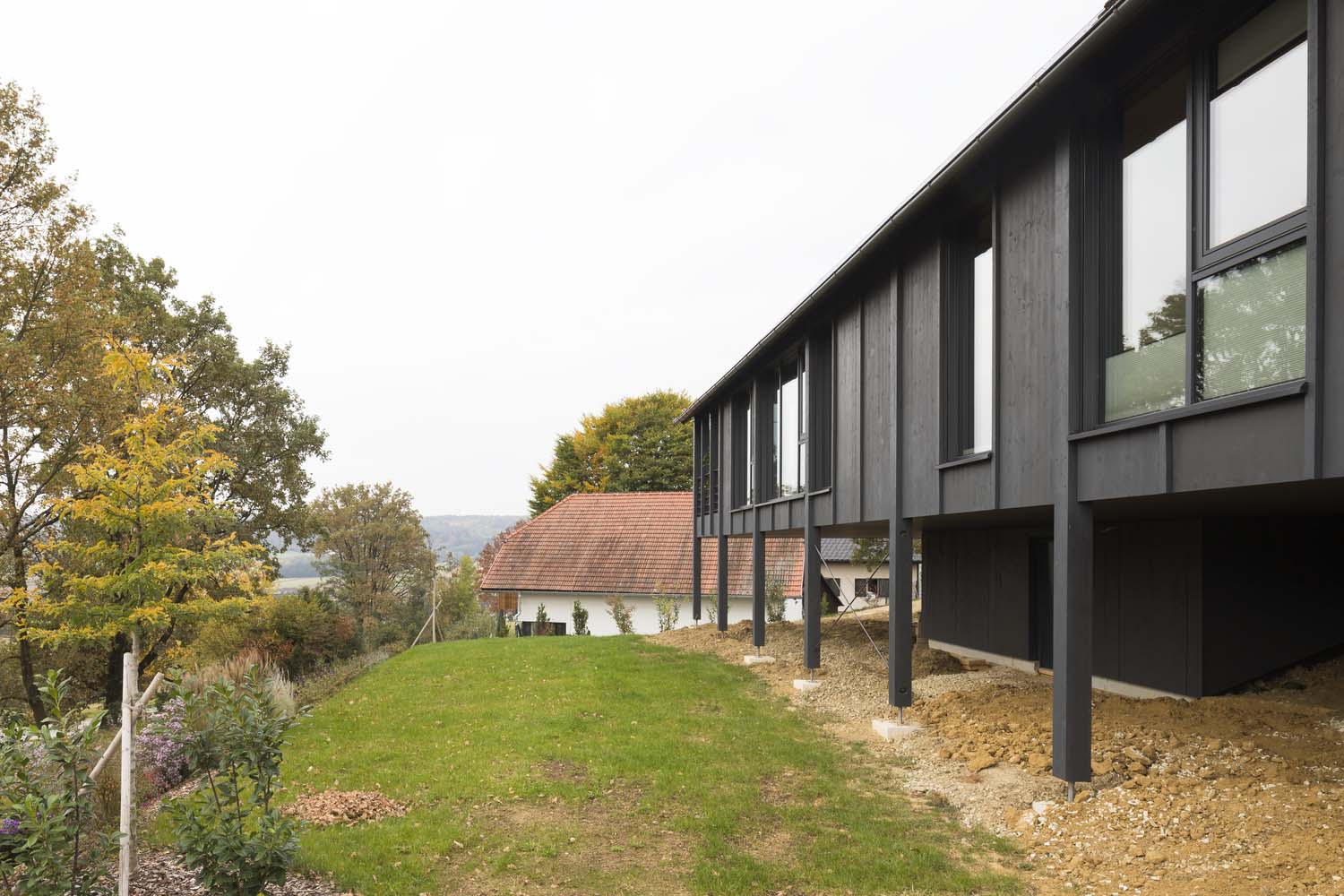 The design strategy prioritized minimal intervention in the surrounding natural environment, with a focus on utilizing the existing topography of the site. The minimal foundation work was executed. The residence is supported by pointed foundations on its southwestern aspect, with only a minor portion of the dwelling featuring a subterranean level. Haus M exemplifies cost-effective and environmentally conscious building practices, particularly on challenging sloped terrain. The architectural design features a prominent use of wood as the primary building material, both in the interior and exterior spaces. The forms are characterized by their simplicity and clarity. The house's exterior design adheres to a rigorous grid system. The facade and window components exhibit meticulous attention to detail.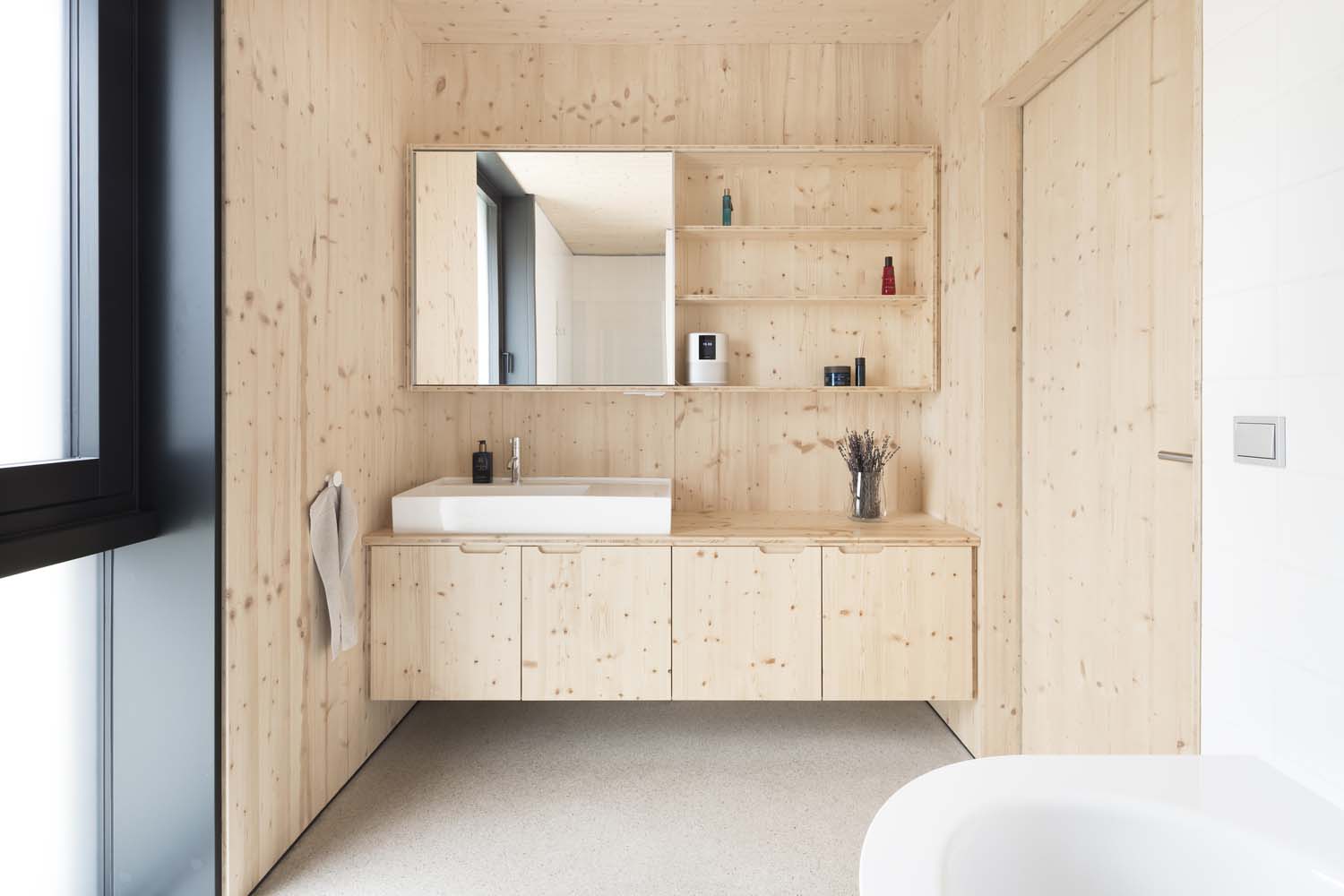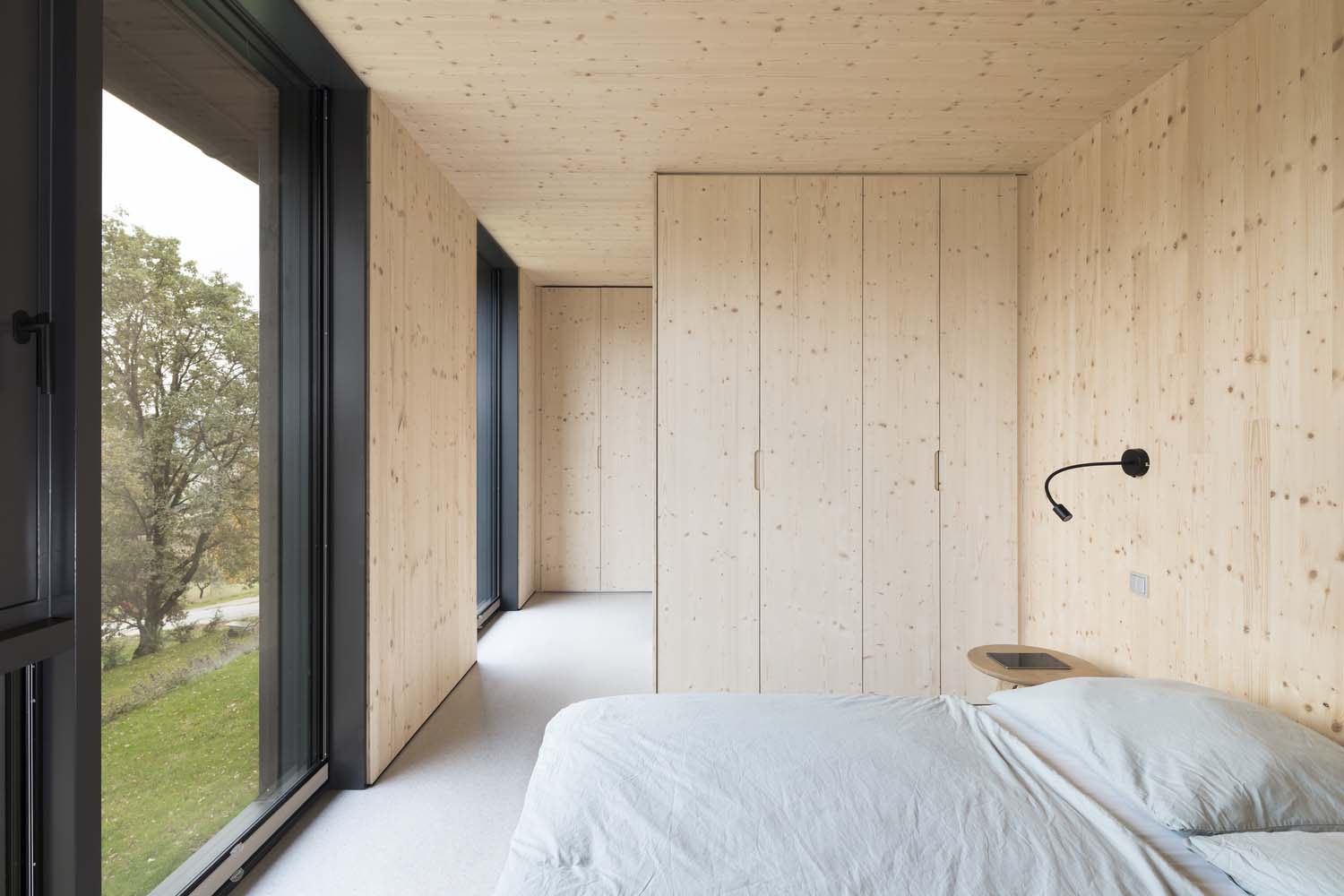 The interior design showcases a remarkable functional clarity that has been refined throughout the design process to prioritize the spacious living area with high ceilings and gallery. The expansive windows provide a picturesque vista of the stunning Styrian thermal spa region. The heatable exposed screed floor is a notable feature, evocative of terrazzo but with a more cost-effective approach. The utilization of untreated local spruce for the interior walls, kitchen and bathroom furniture, and built-in cupboards is a noteworthy design choice. The seamless integration of all elements is evident in this composition.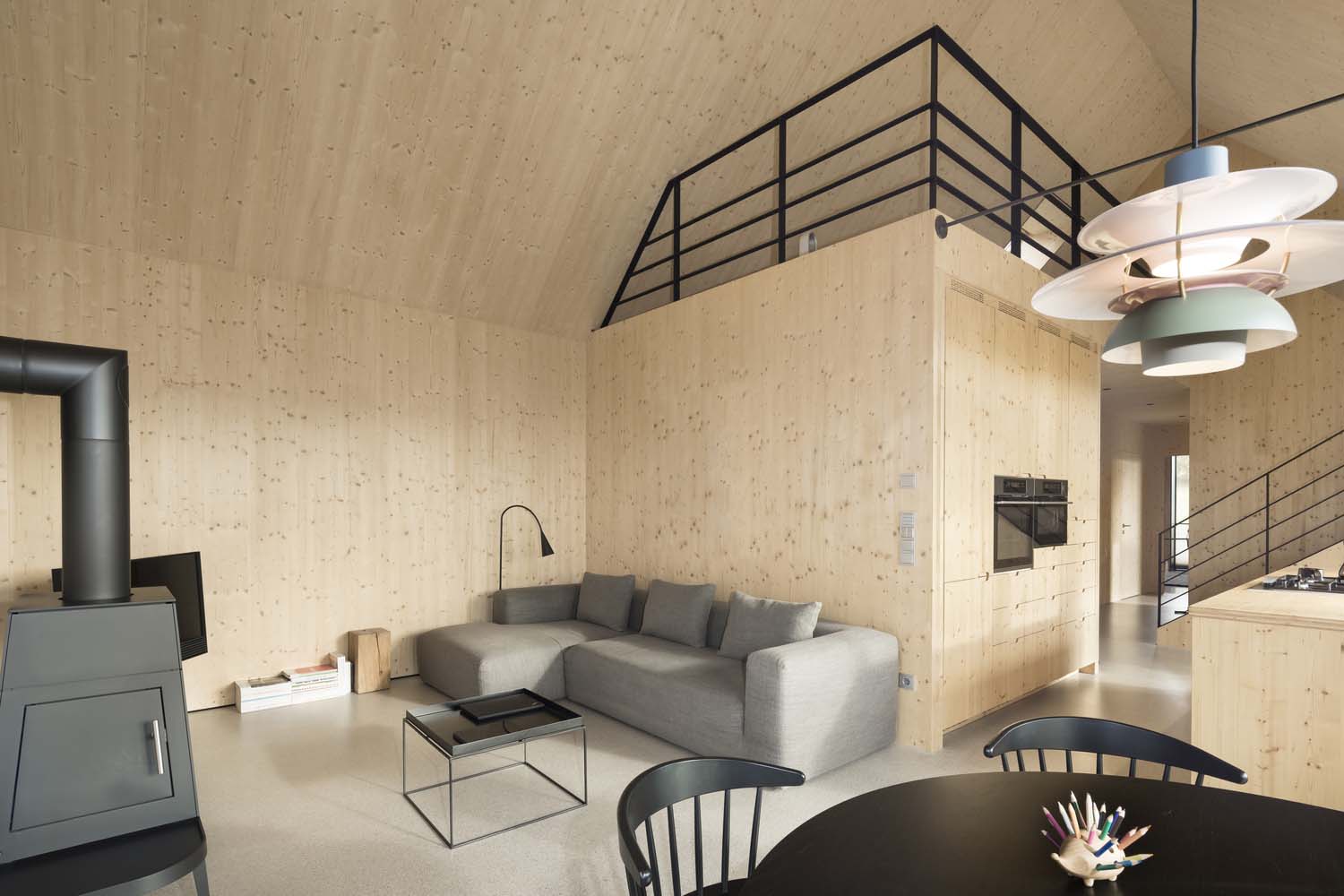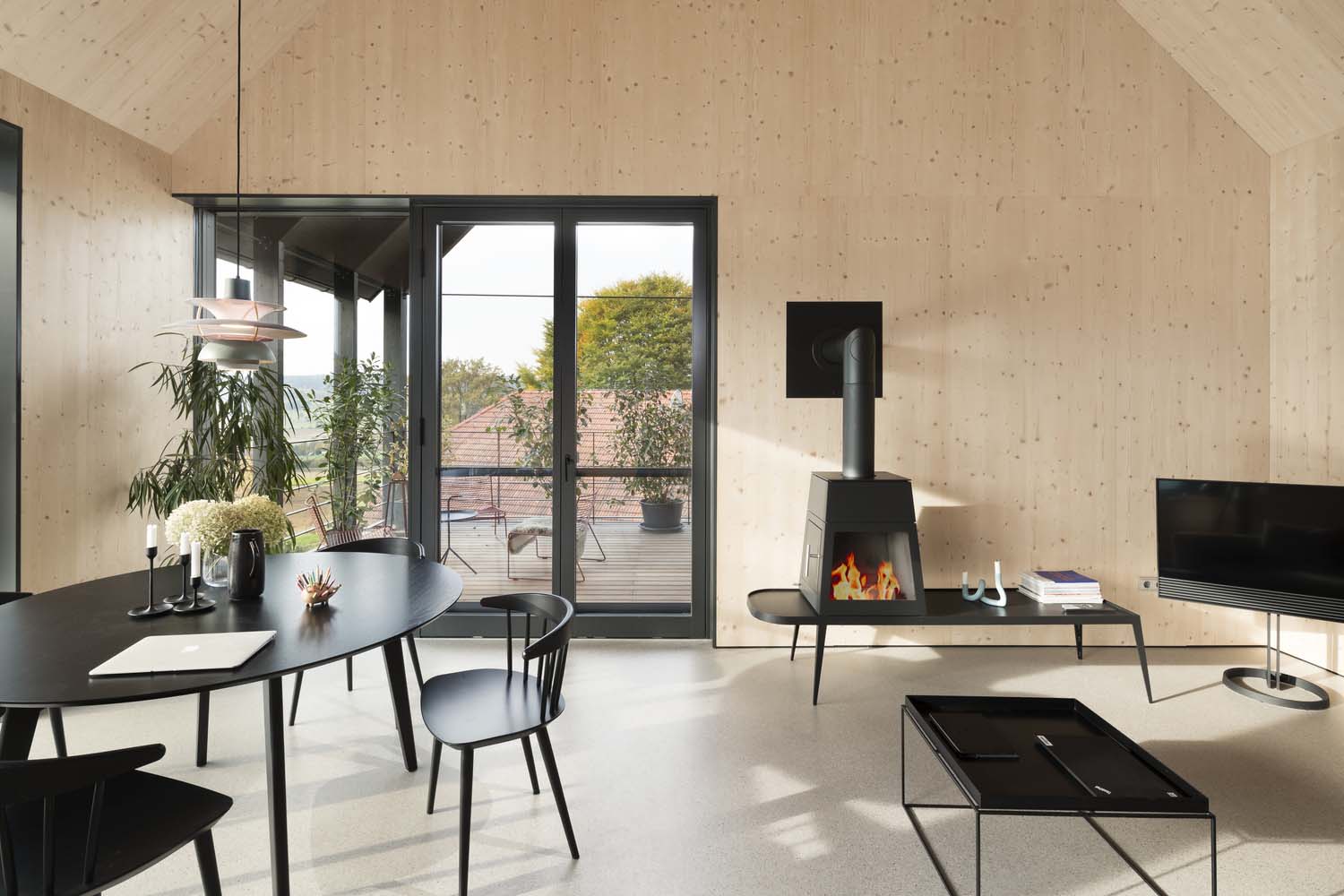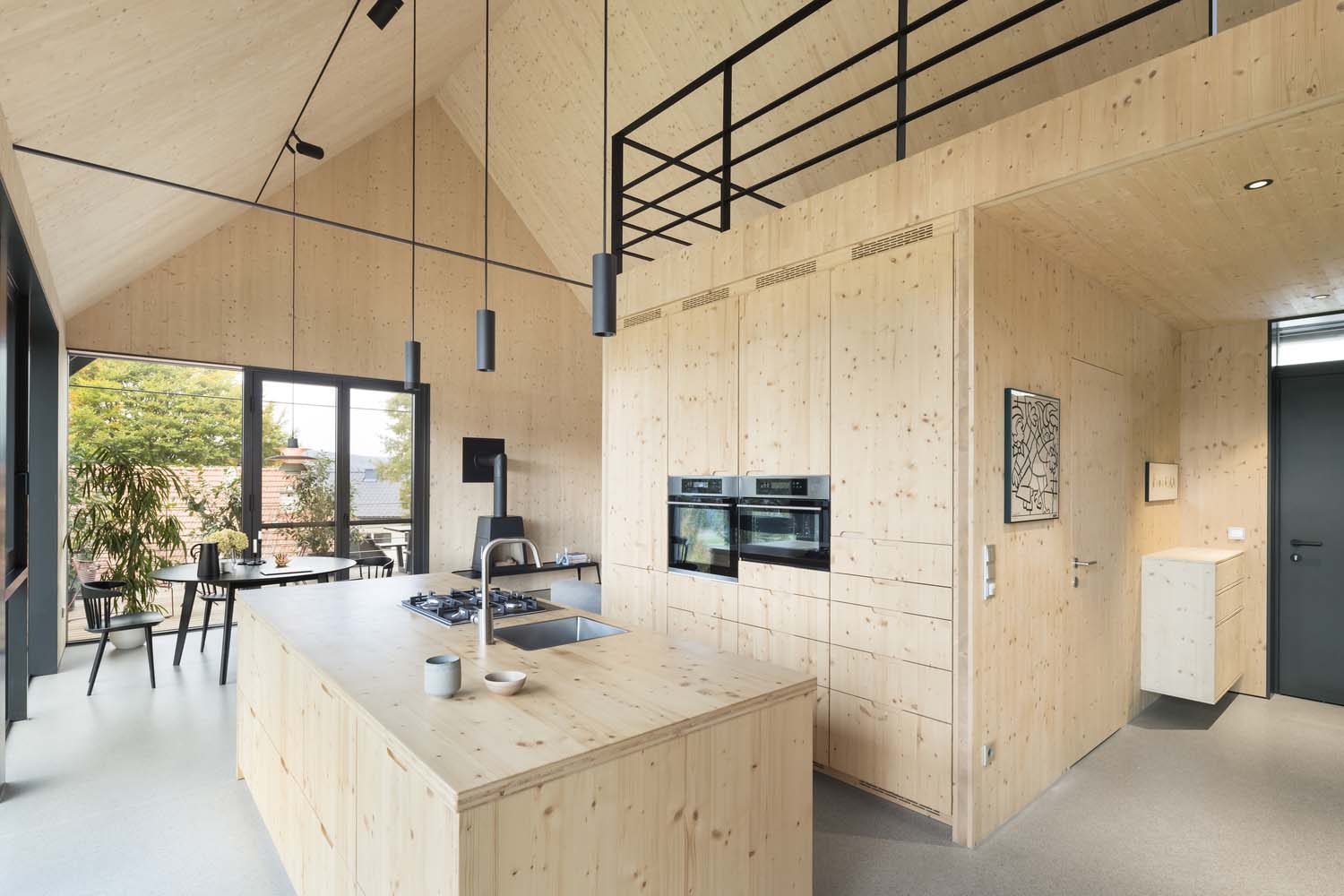 Backraum Architektur prioritizes the use of wood as a primary building material whenever feasible. The wooden floor slab is utilized in this instance. The structural framework of the exterior walls consists of wooden beams, while the interior walls are constructed from solid wood. The softwood fiber insulation has been utilized in the construction of the house. Wood is a preferred choice for construction due to its technical, aesthetic, and sensory qualities. Furthermore, the majority of planning and production occurs prior to actual construction, further solidifying wood's appeal. Through meticulous planning, the factory can yield a significant output utilizing advanced computer technology and precision joinery machinery. By implementing this approach, the project team can effectively address the prevalent issue of labor scarcity and minimize the construction duration. The construction of House M was completed within a relatively short period of five months.
Project information
Architects: Backraum Architektur – www.backraum.at
Area: 130 m²
Year: 2022
Photographs: Christoph Panzer
Manufacturers: KAPO Fenster und Türen, Tischlerei Meister, Velux
Lead Architects: DI Andreas Etzelstorfer, DI Michiko Kobayakawa
Builder: Baumeister Grimm
Roofer: Dachdecker Klammler
Structural Analysis: Christian Petz
Timber Construction: Zimmerei Nistelberger
City: Bad Waltersdorf
Country: Austria