destilat design studio completed the interior design for a luxurious penthouse with a view of the Danube and Kahlenberg high above the rooftops of Vienna. The two-story family home has a floor area of more than 500 square meters, a long rectangular shape, and terraces on both of its long sides. It is topped by a stunning roof garden with a pool, an outdoor kitchen, specially constructed plant troughs, and an irrigation system.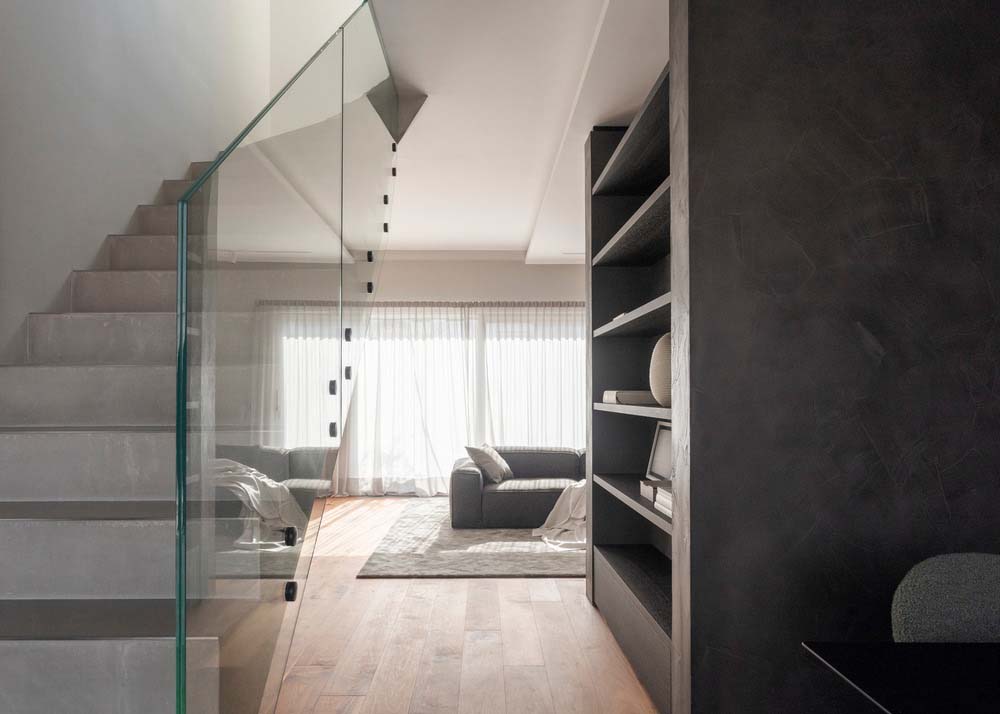 The dominant color in the interior design, anthracite, emerges in a variety of hues based on the characteristics of the various materials and is anything but boring. On the contrary, the open room structure's delicate hues impart a serene environment. The ensemble has few walls because the living area is divided by furniture that resembles objects and hides a lot of storage space. Though constructed along an interconnected pattern, each chamber has its own terrace exit, creating "a world of its own."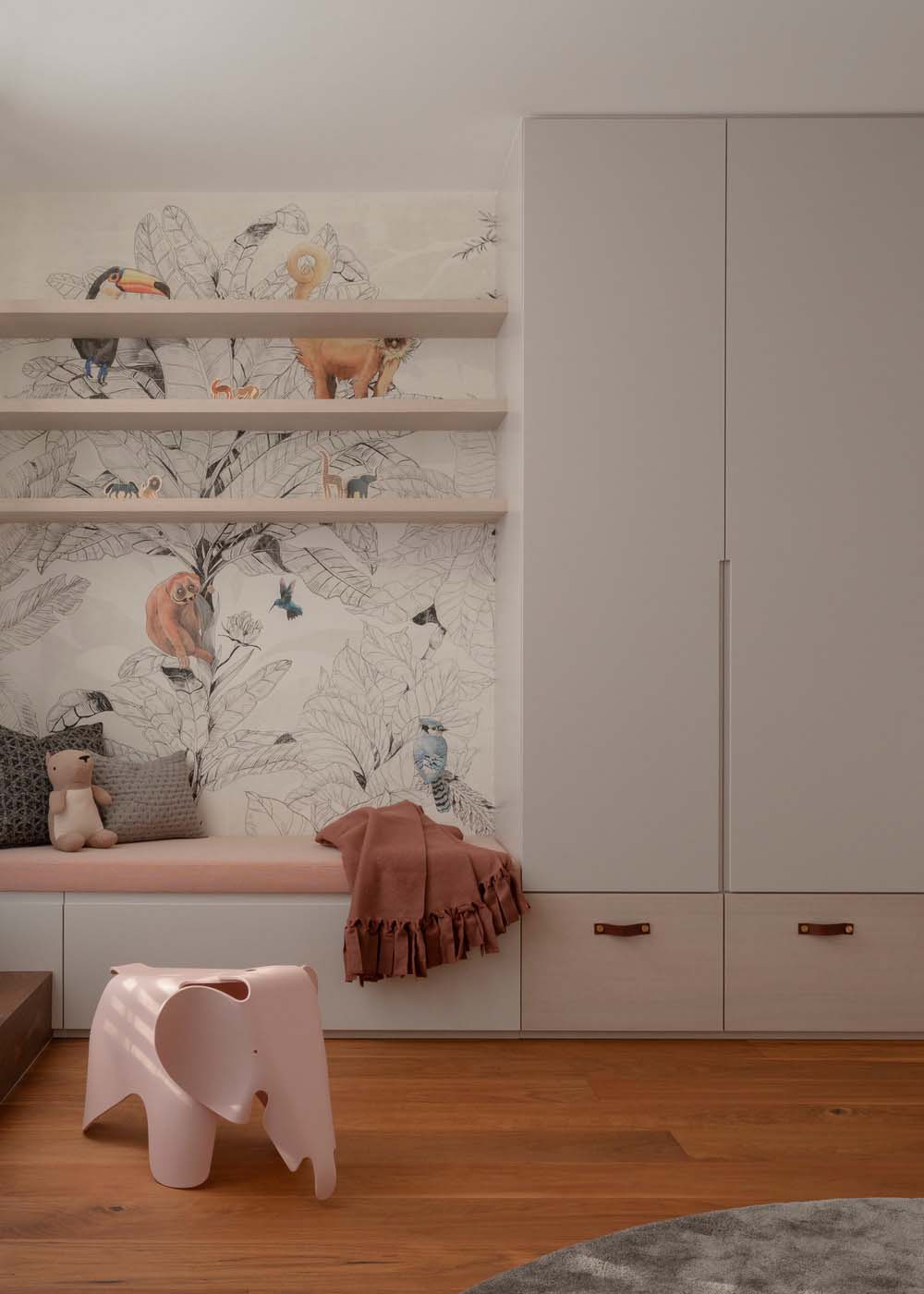 A floor to ceiling open fireplace that also serves as a back shelf in the room's center. The open stairway to the second level, which is flanked by a glass wine cabinet, divides the living from the cooking areas. Equally stunning is the sturdy kitchen cabinet made of porcelain stoneware. All of the fittings are in gunmetal, a deep shade of grey, to adhere to the strict color scheme. A large dressing area is located before the master bedroom, which has an ensuite bathroom (free-standing bathtub, backlit mirrors). A single piece of furniture also stands out in this location thanks to its rounded corners and hand-sewn upholstery made of the finest leather.
Project information
Location: Vienna, Austria
Construction completion: 2022
Project area: 250m2 ( 2700.ft.)
Project Team: Marion Fussi, Johanna Jelinek
Client: private
Photographer: Jürgen Grünwald
Find more projects by destilat design studio: destilat.at