Vermilion Zhou Design Group have recently completed work on the new Intercity Hotel in Shenzhen, China. Arriving in busy Chinese cities demands Intercity Hotel to adjust to the country's hectic business travel patterns as well as deal with more intense and challenging business flows. The new hotel, a German brand, represents significant cultural and geographic shifts that go beyond straightforward brand transfer. Hence, in order to accommodate the needs of domestic business travelers, it was necessary to "translate" disparities in living styles.
For business travelers, timing is of the essence, and swift completion of each link contributes to seamless connections. It is a warm light with brown tones that visually confirms business travelers' sense of security, removes the overly sensible cold tone, and embraces every weary soul in their battle.
German modernist architect Ludwig Mies van der Rohe coined the phrase "Less is More" to describe his sophisticated aesthetic philosophy. The Intercity Hotel's architecture carries over its German DNA with its logical interpretation of exquisite German aesthetics and practical, honed functioning.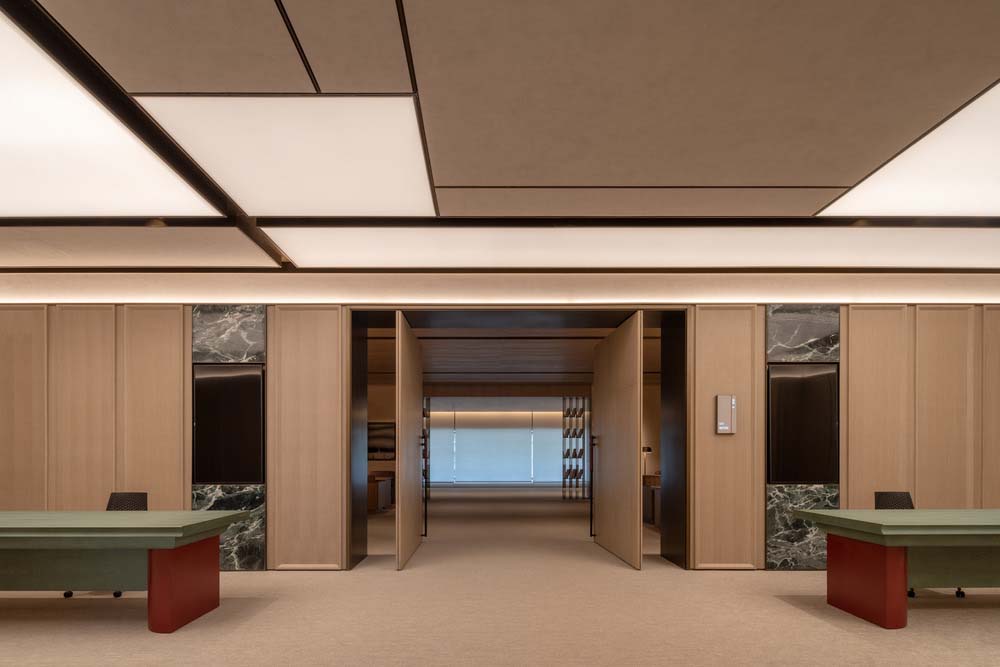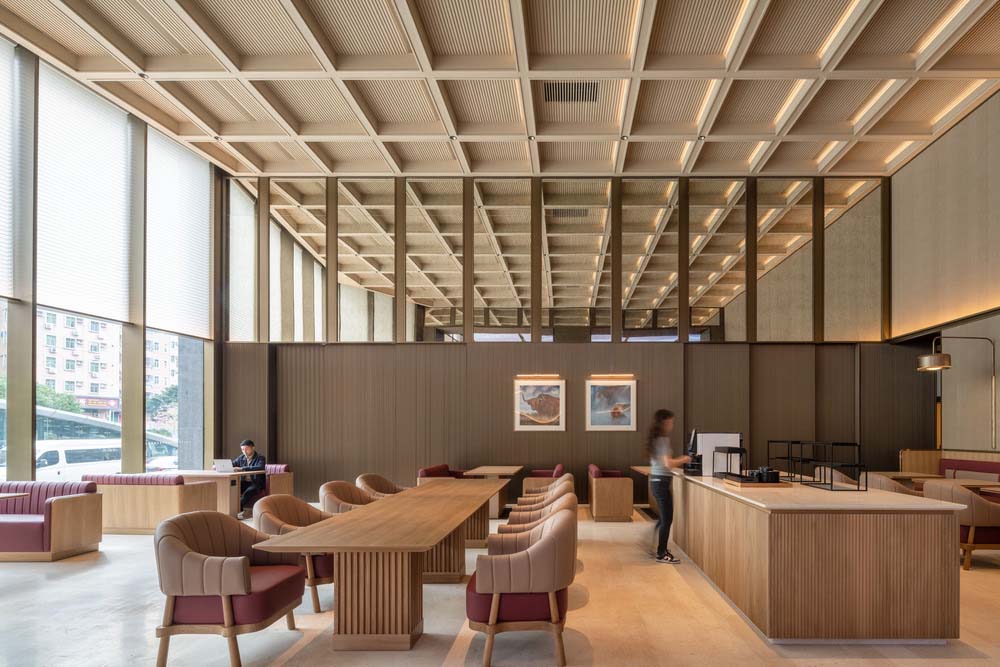 Once we shift our attention back to private areas, we can say that the guest rooms are very functional (Washing zone, Rest and entertainment zone, Work zone). Still, clients of all types—not just those doing business—prioritize comfort. In order to give visitors a relaxing experience that reenergizes them for another day tomorrow, the design concentrates on every detail in an effort to achieve the flawless and thorough.
Although the Intercity Hotel is geared toward "extreme business," the design team also included a sensual and tolerant element. After streamlining and eliminating pointless distractions, it gently strips away the business traveler's protective armor and provides for their most basic physical and psychological needs while maintaining peace of mind.
Project information
Creative Director: Kuang Ming(Ray) Chou
Concept Design: Ting Ho
Interior Design: Garvin Hung, Yue Hu, Ian Zhu, Zi Hao Yao, Bin Lv, Chang Song Li, Yu Xuan Li, Bo Liu
Lighting Design: Vera Chu, Chia Huang Liao
FF&E Design: Sundi, Wan Lu Yang
Filmed and Film Edited: Ting Ho
Photographer: Wu Jian Quan
Find more projects by Vermilion Zhou Design Group: www.vermilionzhou.com