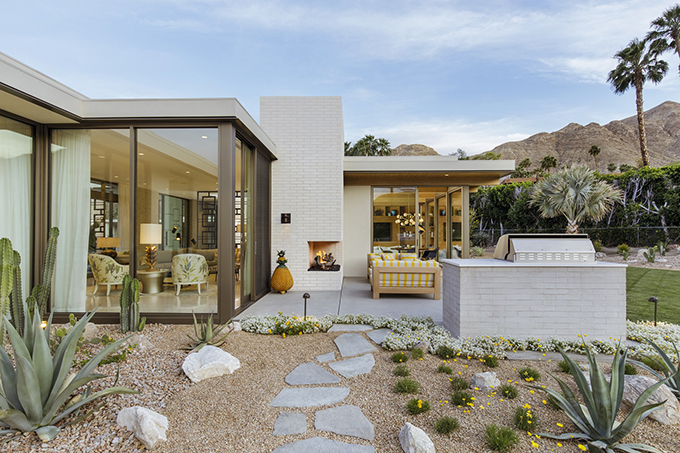 Are you fed up with cooking indoors all the time? You always have the option to set it up outdoors. Here are a few tips for planning your perfect outdoor kitchen.
Do you love cooking BBQs and grills outdoors? Do you see yourself flipping burgers in front of your family and friends in the sun and breeze? An outdoor kitchen can be an entertaining luxury and give you the feel of celebration even when it is just your daily breakfast.
Adding a kitchen outside your house can extend your entertainment space. When you start to plan the kitchen, there are a few outdoor kitchen fundamentals you should know.
This article will give you some of the best ways to plan and design a perfect kitchen for the outdoors.
Read more after the jump: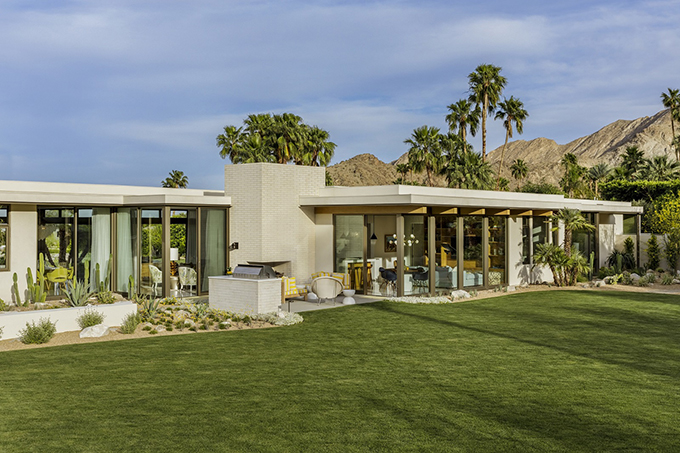 Expand Your Living Space
In most houses, the living room is a niche for entertainment and relaxation. Couches and sofas are the preferred hangout spots with friends and family. This is one of the basic outdoor kitchen fundamentals. Extend the living space and make use of the additional area to create shade and shelter.
Instead of an open kitchen, shaded ones will transform the outdoor kitchen area into an entertainment zone during summertime. You can plant trees, or put up an awning or add a pergola to spruce it up. For the winter times, you can even install a fire pit or buy an outdoor heater. Prioritize your family's comfort for all seasons.
Think About Your Surroundings
Even if the outdoor kitchen is an extension of your living space, you still have to consider the surrounding area. Think of complementary colors and textures that will match the exterior of your house.
Another outdoor kitchen fundamental you should keep in mind is the landscape outside your house. You can think of an inclusive design and incorporate the ideas from the landscape. If you are in a tropical location, you can go for bamboo materials. If you are in a desert oasis, you can choose bright and bold colors to stand out from the whites.
Plan Your Layout
Just like how you plan your indoor kitchen, it is important for an outdoor kitchen as well. There are also extra factors you have to think about when you plan the layout. The big difference is your indoor kitchen comes with walls while the outdoor kitchen independently defines the space without other parameters.
Mainly because of this, the popular layout choice for outdoor kitchens is L-Shaped designs. This layout gives a sense of division for space. Then it is the appliance placement.
Figure out where you want to fix your cold zones and hot zones. Don't forget to give ample space for the food preparation counter.
Think About What Appliances You Need
Once you have fixed the layout for the outdoor kitchen, the next step is installing appliances. Some of the most sought after appliances for an outdoor kitchen setup is,
• Smokers & Grills – A popular appliances placement strategy is to keep the grill as a focal point and add other appliances around it. If you are a BBQ person, you can surely go for this strategy.
• Built-in Refrigerator- You can go for a small built-in refrigerator where you can handily store water bottles, soda, beer, and juice. You don't have to run inside every time your guests are thirsty.
• Ice Maker – This can be according to your preference. If you are located in a place with the sun out most of the time, you can fit in an ice maker as well. You can choose from built-in and portable and commercial ice makers.
Don't forget to look for "outdoor" kitchen appliances when you are planning it. If you think you can just use the indoor equipment, it may work for a few but may backfire for the rest. So keep an eye for the right appliances.
Choose the Right Materials
Consider the weather conditions first. You have to choose the right material to withstand the weather like heavy rains, high winds, and extreme heat or cold. The material should be tough and should also be easy to maintain.
Stainless steel is a good option for countertops and appliances, as it has good toughness and durability. They are sleek and give you minimum stress during care and maintenance. If you have an eye for textures and want to give the kitchen a warmer feel, you can choose different colors and textures.
These tips will help you plan the perfect outdoor kitchen for your house. Gear up to host your friends every day once you are done with the kitchen.
Photography © David Papazian – Thunderbird Heights Residence by Stuart Silk Architects