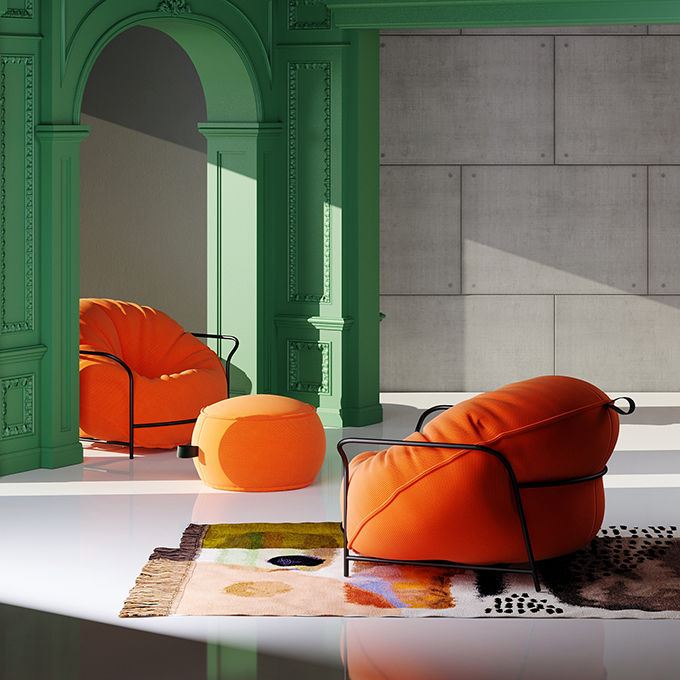 Ukraine based design studio Levantin Design unveiled the Uni armchair. Take a look at the complete story after the jump.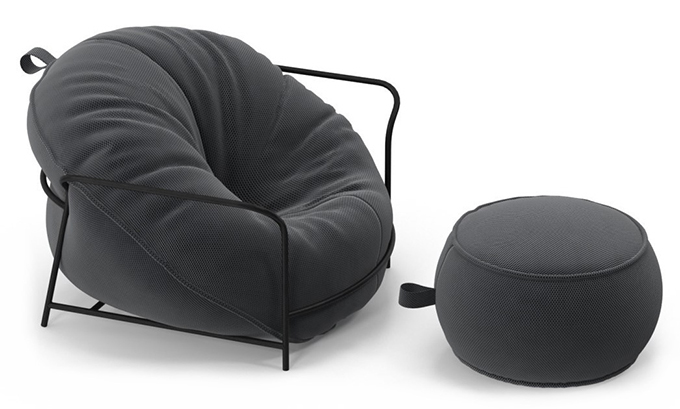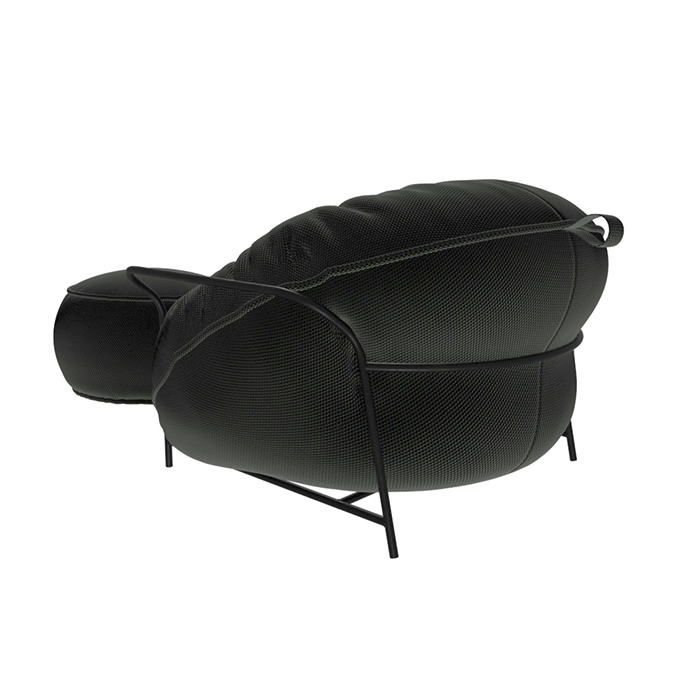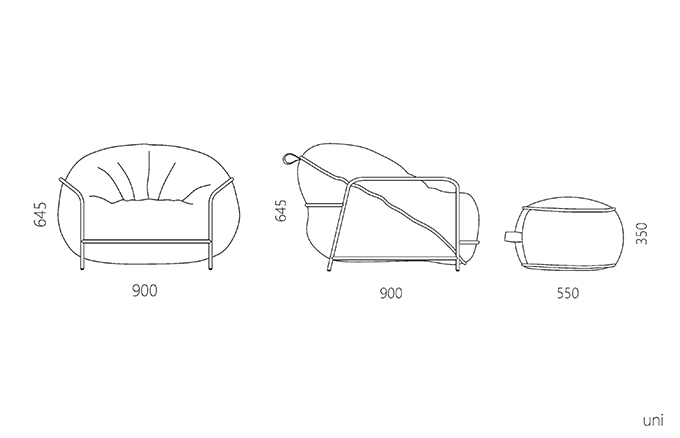 From the designer: The Uni armchair is our joint development with the Litvinov pillows craft workshop. The image of the subject is expressed by a spirit of simplicity and spontaneity. The soft shapes of the pillow and puff look naturally comfortable, and the smooth metal frame extending along the contour of the armchair creates a common silhouette, serves as a support during seating, and supports the hips and back
The external cover is made of a technological, artificial 3d net – breathable, fast-drying textile, which has no unpleasant smell, is resistant to mold, and is also suitable for cleaning in a washing machine in a delicate mode. The inner cover is made of stretch nylon – light and simultaneously resistant material. The filler consists of a special proportion of two components: mini-granules of polystyrene foam and elastic hollow fibers, the combination of which is able to adapt to the body and pose of the sitting person.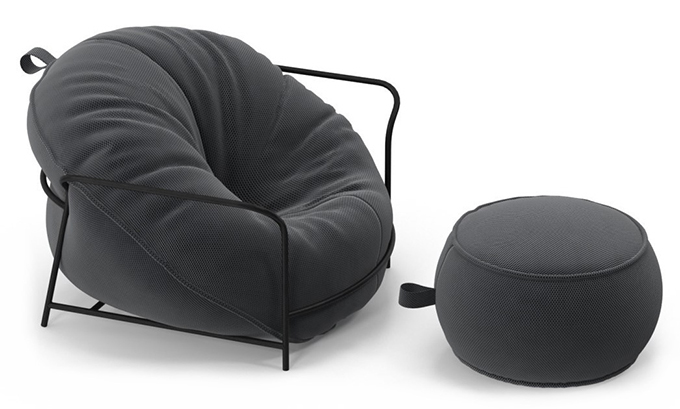 Designer: Stas Litvinov, Lvov Sergey.
Manufacture: Litvinov studio, Levantin design – levantindesign.com