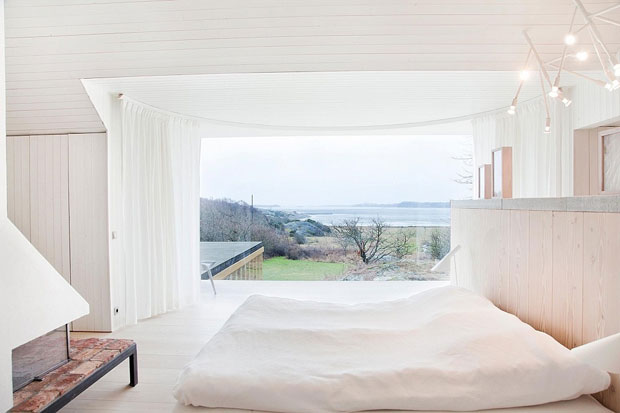 A seventeenth century Farmhouse remodeled by architecture studio of Gert Wingårdh becomes a shinning example of contemporary interior design. Minimalism might be dominant nevertheless it is taken to the side with original wood paneling giving an inviting appeal to the living space. Not to mention the breath-taking views stretching from the Farmhouse location, thanks to which the owners do not need more than the necessary furniture.
The Swedish architect and his team during the renovation process added up two wings to the house. One is now an impressive glass library, inviting in the great outdoors, while the other houses three bedrooms carefully designed for the children. The wood paneling shaping the interior is coloured in white, however taking pare are also lime green as well as red. Nevertheless as being traditionally Scandinavian, white is the dominant colour of this farmhouse located in Sweden.
RELATED: Find more houses on ArchiSCENE.
Concrete material gets its small but valuable spotlight in the beautifully designed open bathroom located in the master bedroom.
For more of this inspiring space located in Sweden continue after the jump: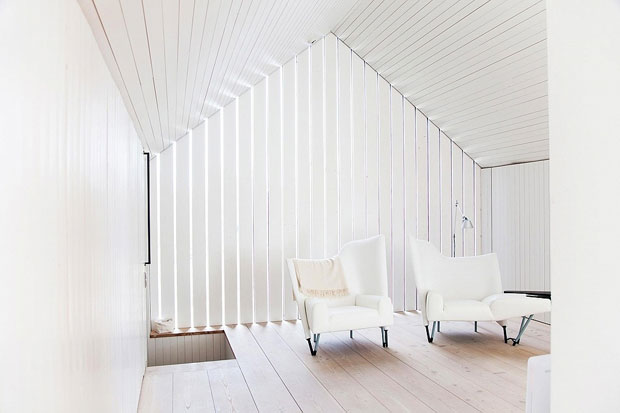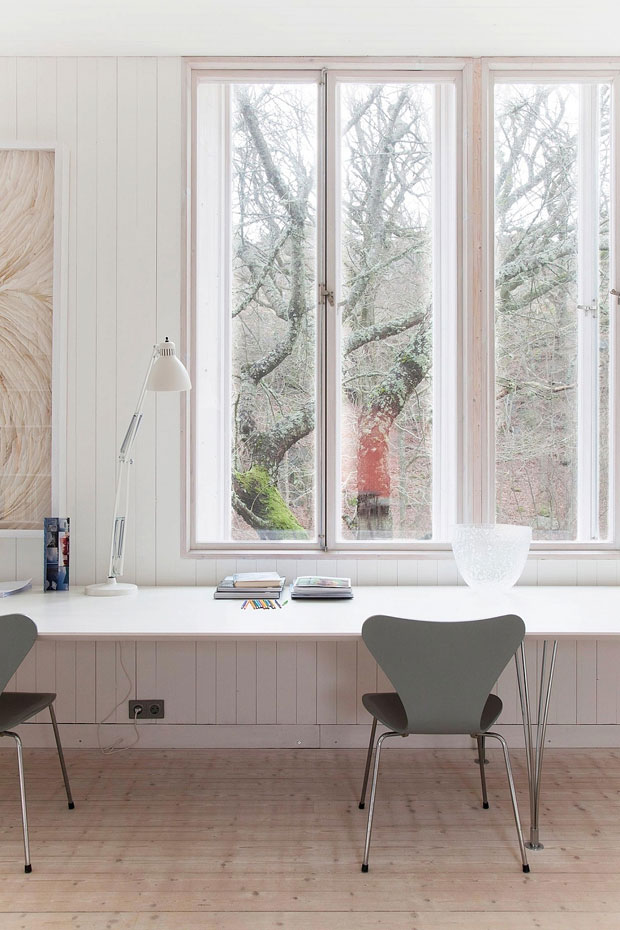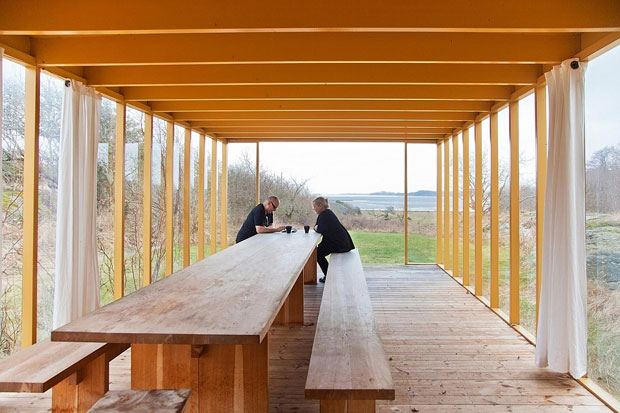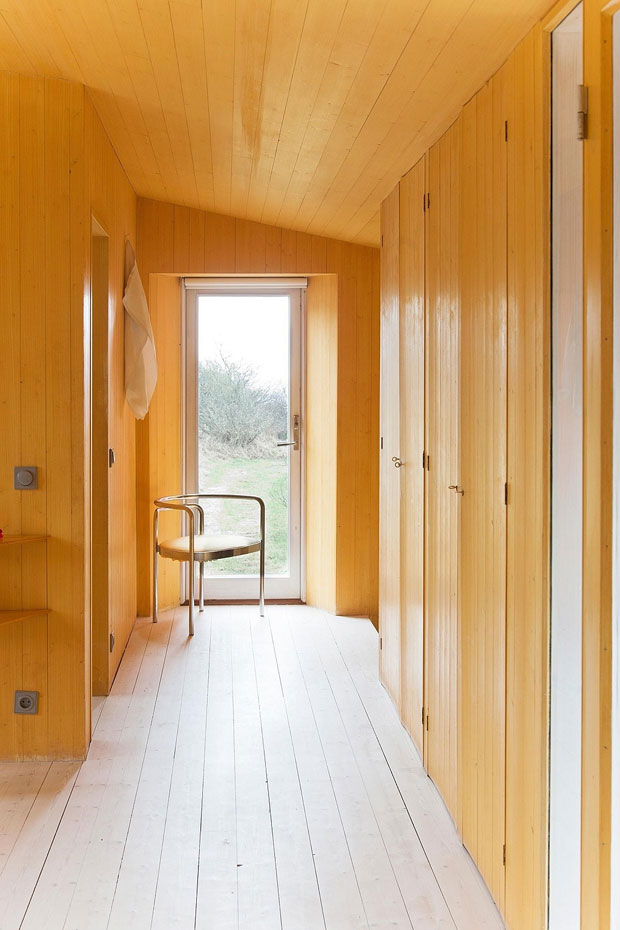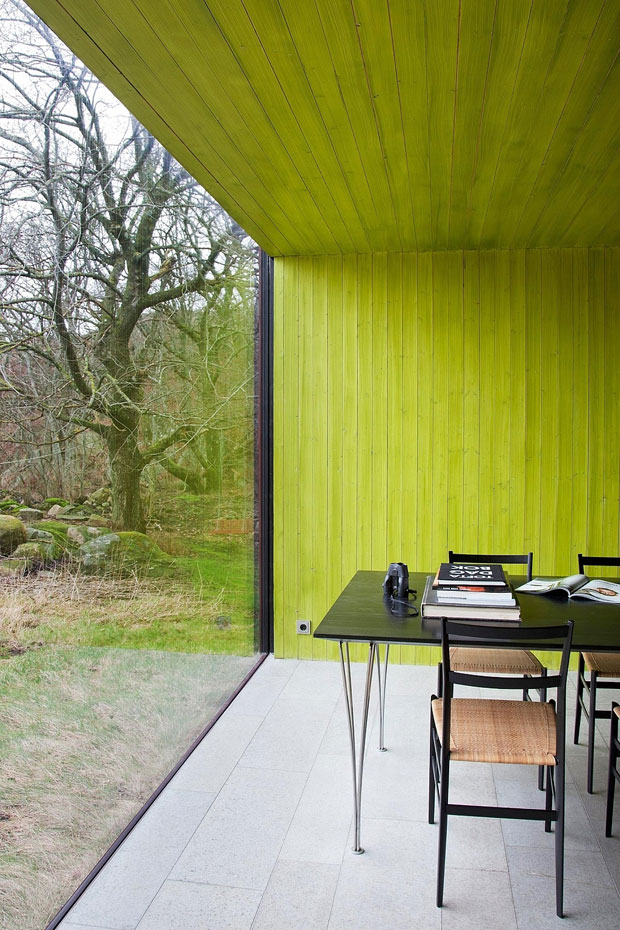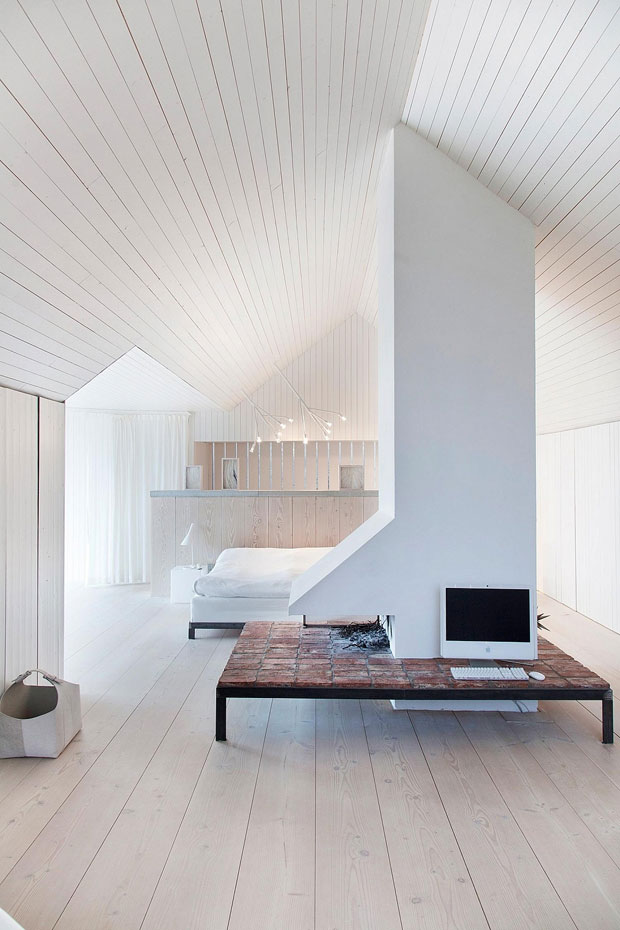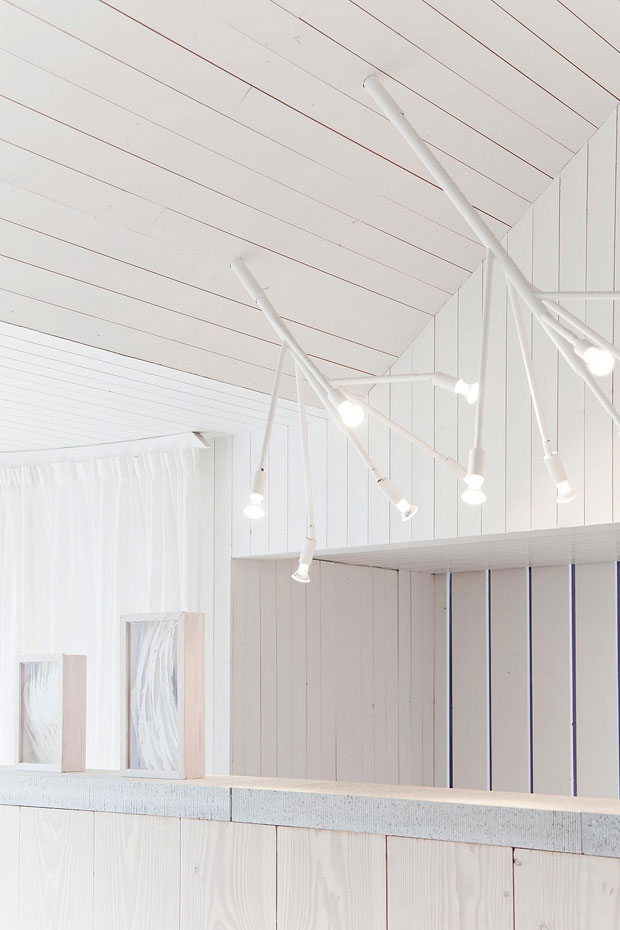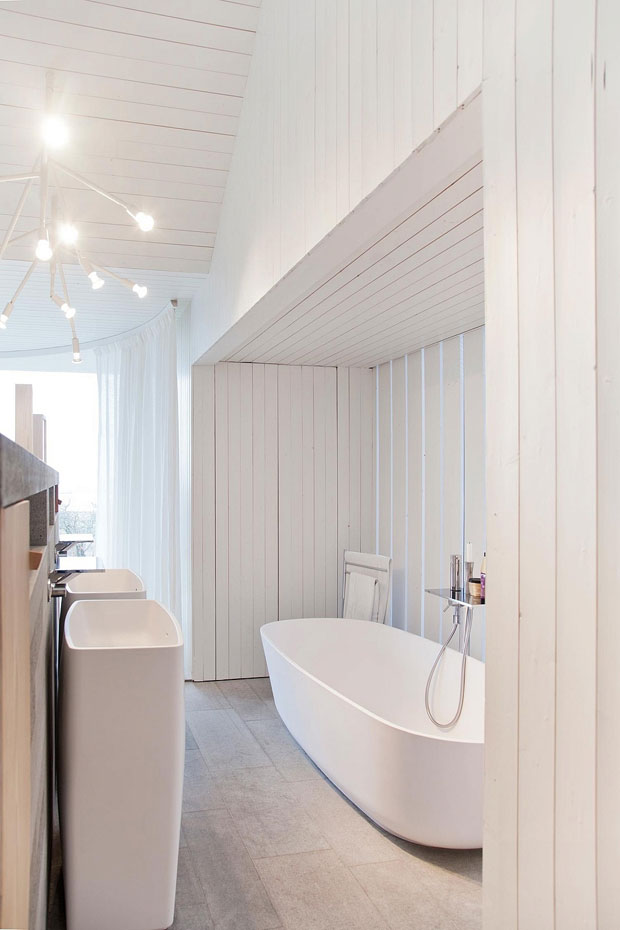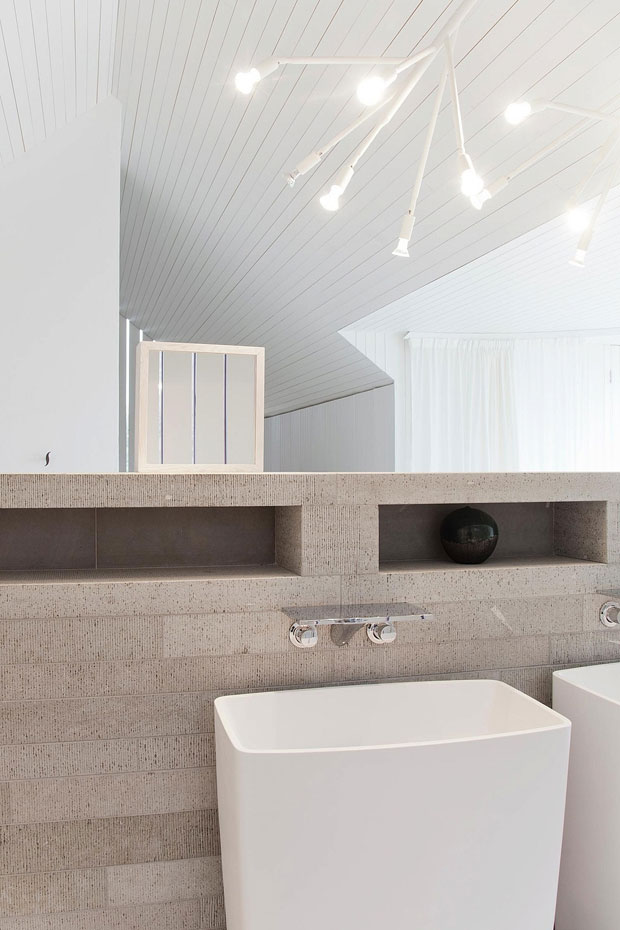 For more of the architect's work log on to www.wingardhs.se.