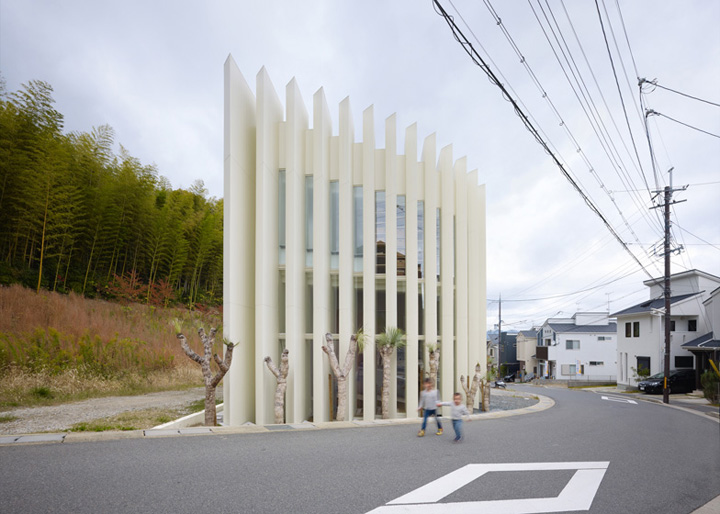 Creatives from FujiwaraMuro Architects practice have completed a single family house in the Kyoto city of Japan, designed with an eye-catching sentiment of contemporary style. For more images continue after the jump: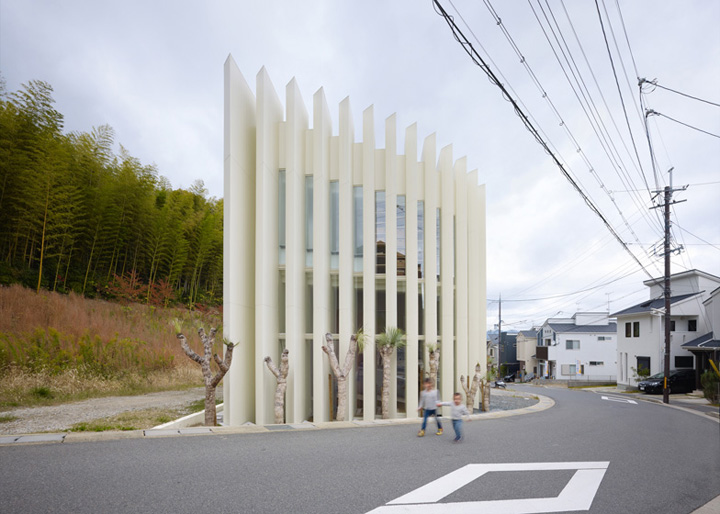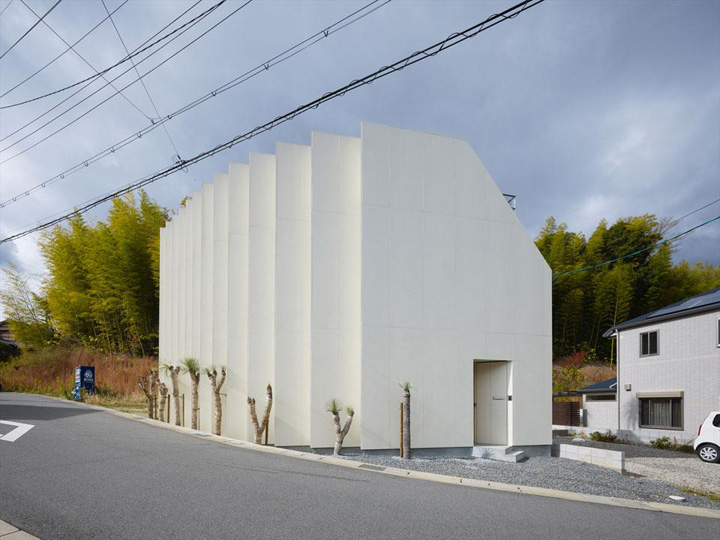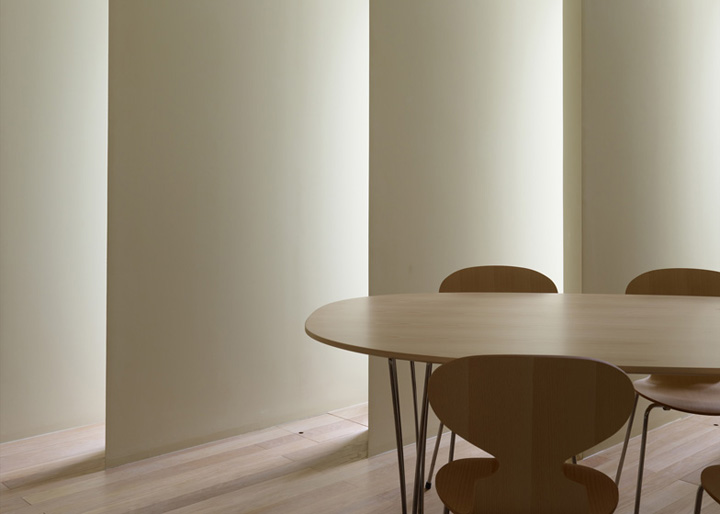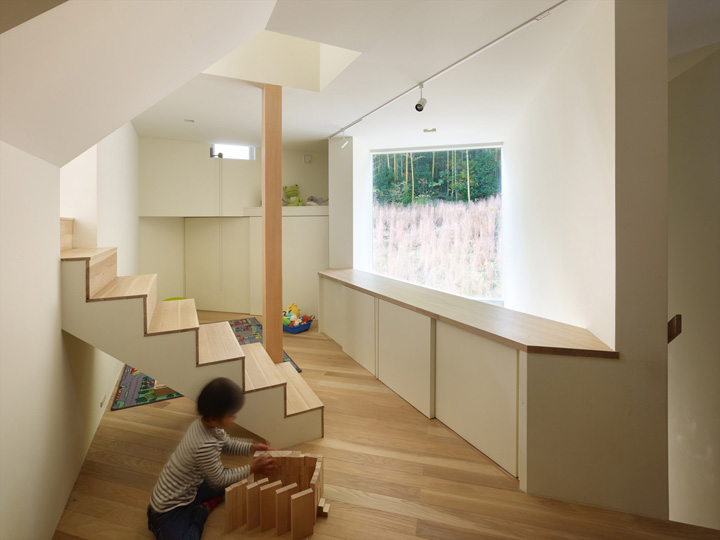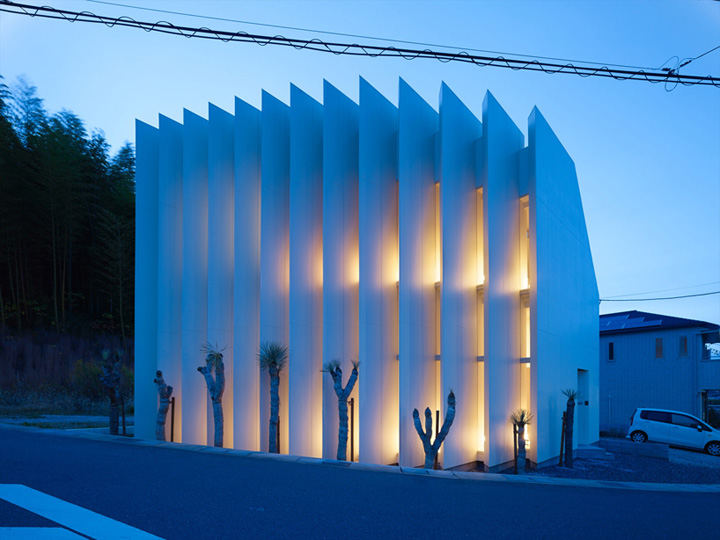 Project: House in Muko
Designed by FujiwaraMuro Architects
Project Architect: Shintaro Fujiwara, Yoshio Muro
Project Team: Fujiwarramuro Architects
Site Area: 295.67 sqm
Building Area: 56.36 sqm
Total Floor Area: 100.19 sqm
Location: Muko, Kyoto, Japan
Website: www.aplan.jp
From the Architects:
A mezzanine-floored residence consisting of a single-roomed space, located on a fan-shaped site.The movements of the sun can be felt inside the house all throughout the year. Light coming from the east strikes the louvered boards before entering the house and reaching deep into its interior. Direct sunlight from the south traces a shower-like path of lines as it penetrates into the building. Light coming from the west reflects off the walls of this house with an open stairwell before entering it.