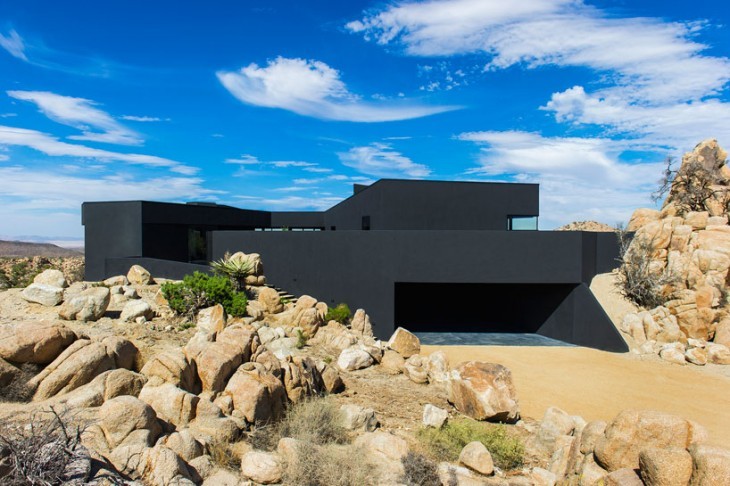 In addition to his ever evolving suit and the bat-mobile in tow what Mr. Bruce Wayne needs is a continuous line up of lavish houses and bachelor pads, simply said batcaves. With the market getting ever smaller for Bruce Wayne we were busy enough to find 5 new address for Bruce Wayne a.k.a. Batman.
True question coming to mind was what defines Bruce Wayne's ideal Batcave? Firstly we had to fine a truly luxurious property, followed by modern design, no doubt convenient yet remote enough and hidden in addition to the right spot to park a batmobile or two. However we came to the conclusion Mr. Wayne needs more than one address so quite possibly all five are in the running. Remote house, city house, apartment and a cabin shaped our list ready for Batman to call home.
Continue after the jump to see our 5 Homes Ready for Batman to move in!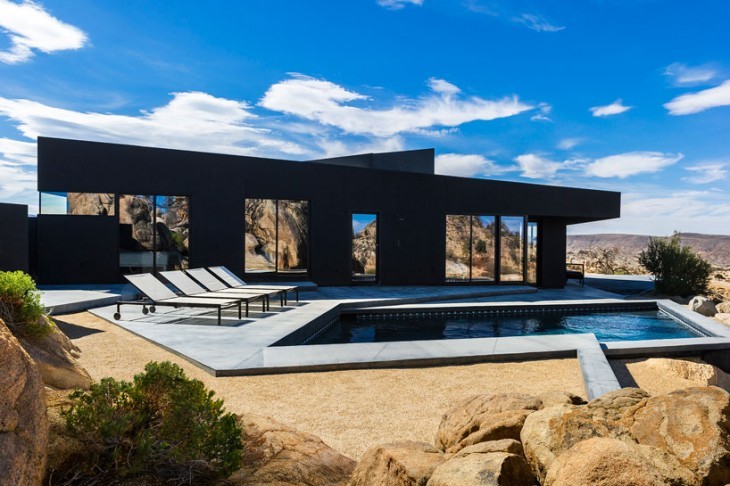 The remote house, hidden in a desert. Could Mr. Wayne ask for anything better? – The Black Desert House is a minimalist getaway designed by renowned creative director Marc Atlan in collaboration with architecture office Oller & Pejic, It offers spectacular panoramas across joshua tree national park in california. The architecture serves as a contrasting staple in the deserted area that oddly complements its surroundings. The house offers three bedrooms and a dining room. Outdoors, there's a central courtyard, a terraced patio, and a black-tiled pool. The house provides the comfort of a home in the scenic environment of a retreat.
The Black Desert House by Marc Atlan + Oller & Pejic



We are pretty sure a real bat would love the prototype design of The (still not built) Cliff House. The project might look unrealistic but with a pocket as deep as Mr. Wayne's everything is possible. – The home is visualised as a natural extension of the cliff face rather than an addition to the landscape, creating an absolute connection with the ocean. As the design itself would make conventional construction prohibitive, the concept utilises Modscape's modular design and prefabrication technologies to deliver a series of stacked modules that are anchored into the cliff face using engineered steel pins. – from Moodscape
The Cliff House by Moodscape



This All Black Apartment boasts luxury marble and is a true bachelor pad in its shape and form. However the only problem might be the location far from Gotham city? (Or maybe not!) – An All-Black approach comes as given for many in their wardrobe, however the archtiects at AtelierII + Just Make Design came upon a client who demands the same for his or hers living space. The Home In Black Serenity project was shaped for a location in Taipei (Taiwan), taking on a contemporary approach.
All-Black Apartment by AtelierII + Just Make Design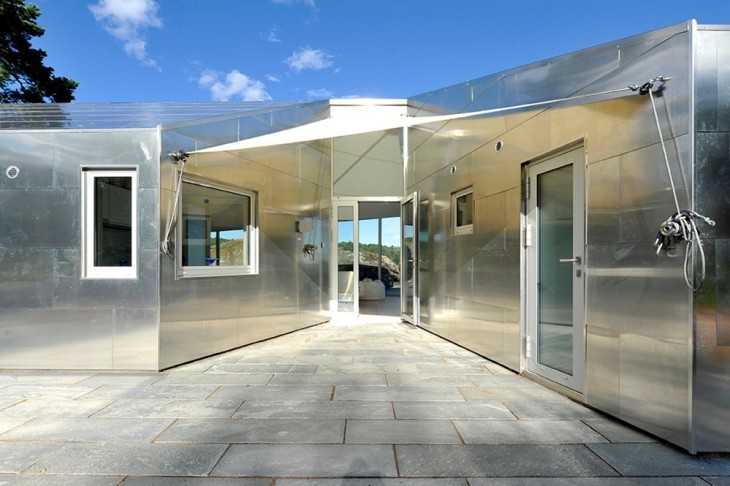 The reflective Aluminum Cabin is certainly the best place for Batman to hide when things get seriously complicated. Check out this design: Situated in a beautiful archipelago, this seaside cabin is a replacement project for a worn-out, unpractical cabin which was dominating the site. The area's building code and its following obstructions have formed the project in size and form, as well as an enhanced site-specific adaption to the landscape.v The cabin consists of three interconnected volumes where three outdoor spaces is created.
The Aluminum Cabin by Jarmund/Vigsnæs AS Arkitekter MNAL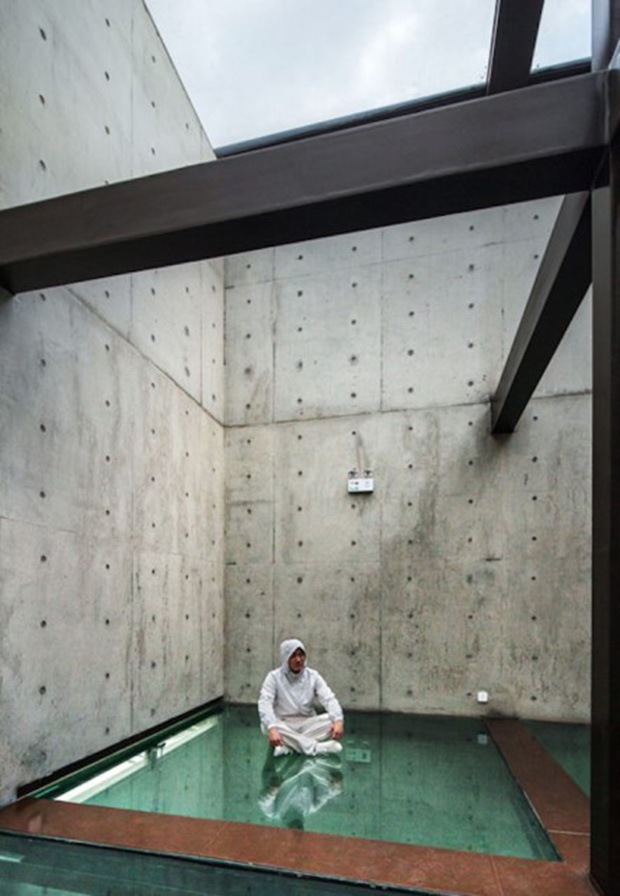 Ana last but not least the Vertical Glass House design by Atelier FCJZ, is the perfect multi-level fortress ready for Batman to move in: The ceilings, floors, and the roof are all constructed from durable 7-cm (2.7-in) thick tempered glass slabs, which are supported by a large central steel column and framework. This layout enables visitors to view each room in the house from top to bottom by simply looking up or down.

The Vertical Glass House by Atelier FCJZ