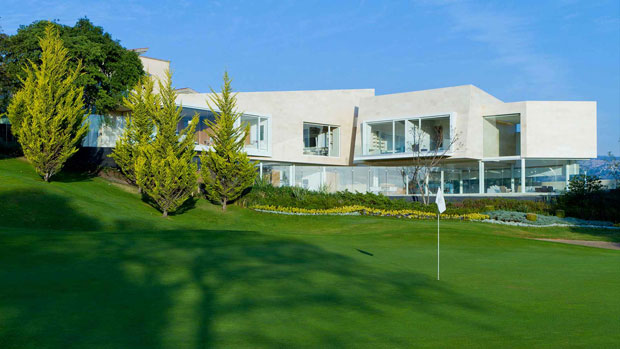 Migdal Arquitectos have taken on the contemporary approach while shaping the design of a Country Club Residence on the outskirts of Mexico City. The three bedroom residence is a semi public site located on a prestige golf course in the city. The architects adjust the multi level design to the specific slope overlooking the golf course.
Given the topography of the land, which rises up from the street, 3 layers were planned: the services basement, seen from outside as a contemporary "podium" made of black stone that supports the entire residence. The second layer is the public, transparent and light space with direct communication towards the main garden. The third layer, supported by slender metal columns, accommodates the private area. It speaks volumes, representing the spaces found farther inside. The third layer connects with the "tree garden", which preserves all the existing nature of the site. The residence offers several views. From the street, the stone material of the podium, contrasting with the beige marble of the upper volumes of controlled views, gives a public and urban scale. From the public floor, the view is of transparency and lightness. The interior and exterior are joined by doors and terraces, creating an entirely continuous space. It is in the far south-east where the reduction is attained of the scale to its minimum expression. The view from the "tree garden" gives an effect of absolute lightness, where the marble body with transparent glass seems to float over the grass. – from Migdal Arquitectos
RELATED: Find More Projects from MEXICO on ArchiSCENE
Discover more of the project after the jump: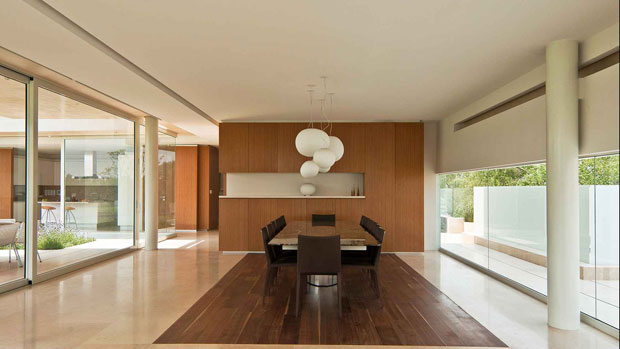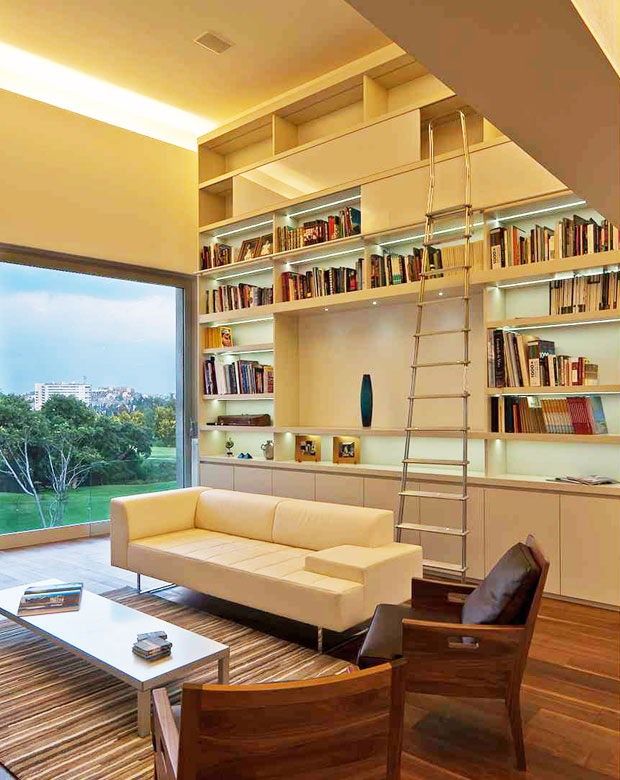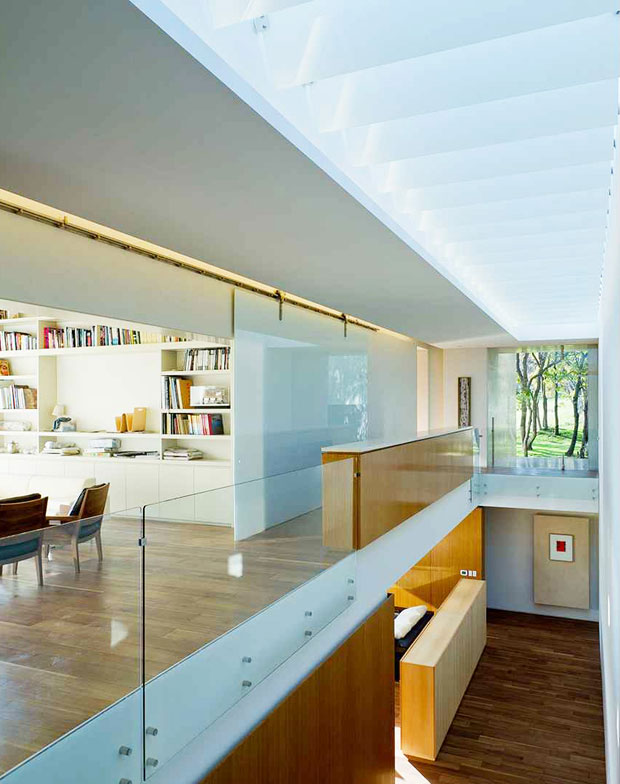 This entire structure of the residence comprises reinforced concrete with metal elements and some other post-tensioned structural elements the enable us to achieve clearings and cantilevers of considerable dimensions. The upper floor have a 5-meter overhang from the panel of the columns that permits the creation of a sheltered terrace. With regard to the special installations, the residence has an automated lighting system, audio and curtain system, energy-efficient lighting, water heating system via 2 boilers of high thermal efficiency with over 40% energy-savings, radiant floor heating, sensor lighting, air-conditioning, intercom in all areas, reusable rainwater tank, sprinkler system, closed circuit system, hydropneumatic system, emergency plant and an elevator. –  from Migdal Arquitectos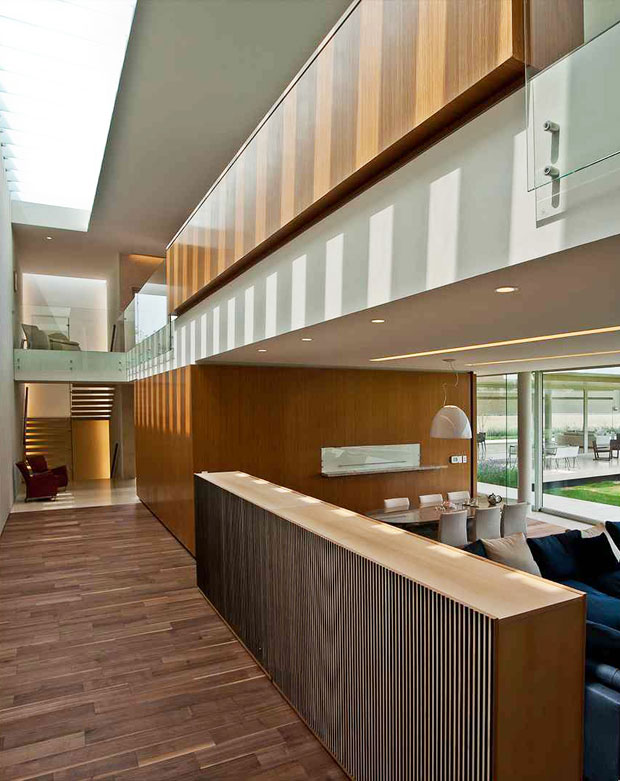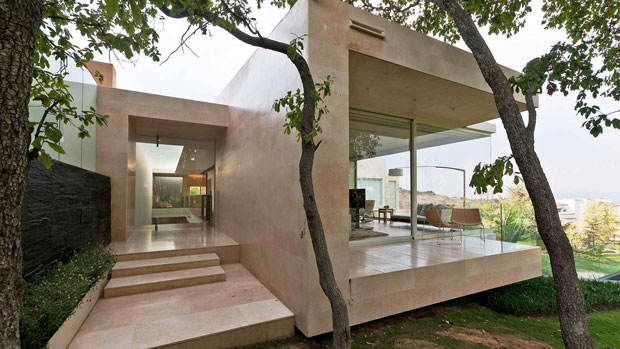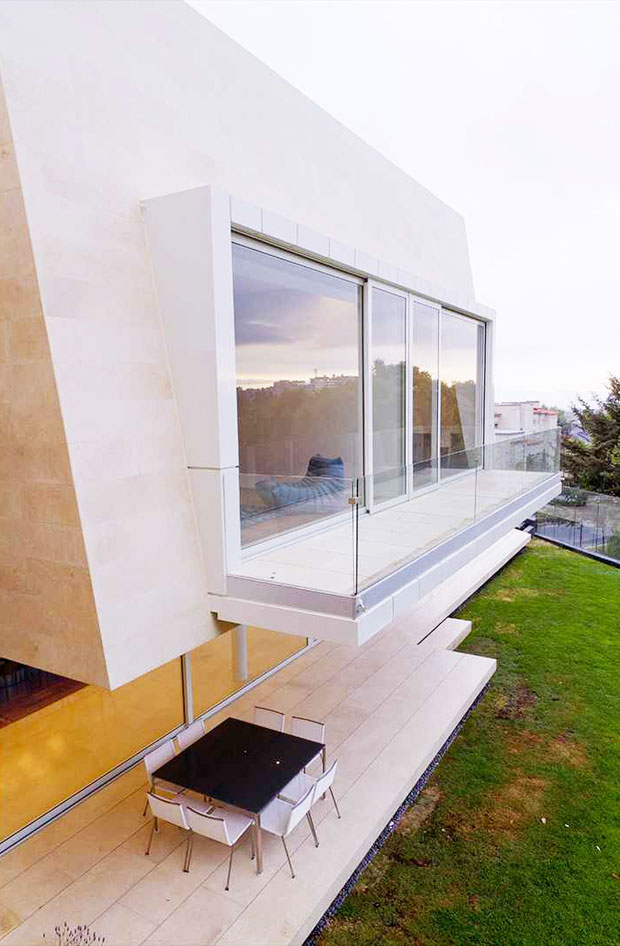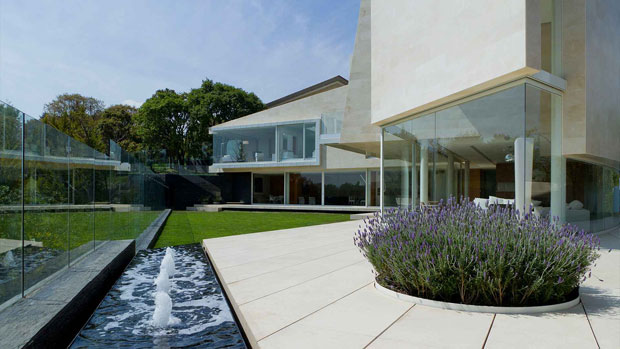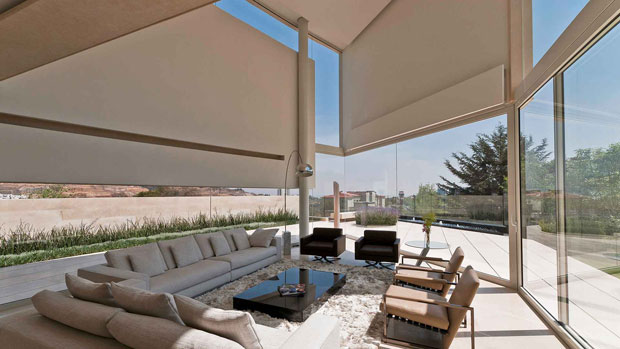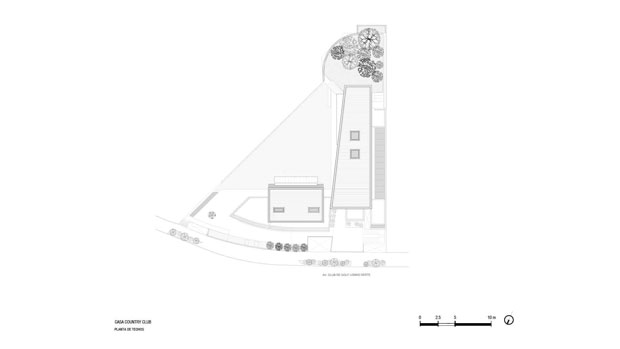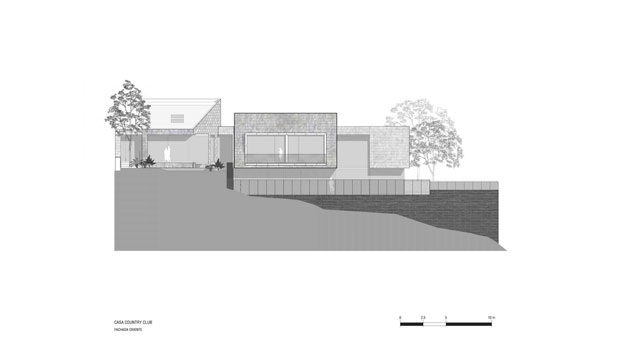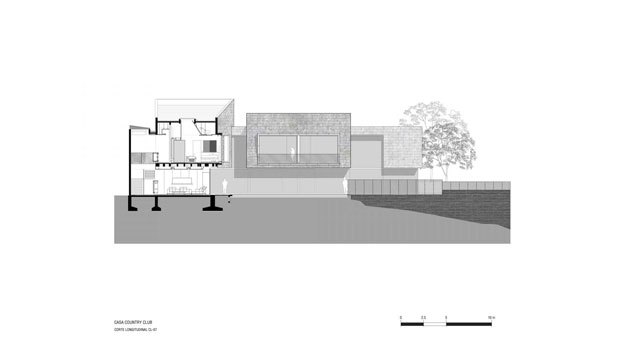 For more of their projects visit www.migdal.com.mx.