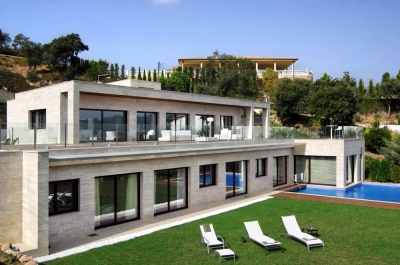 Project: Santa Cristina d'Aro
Designed by DNA Architects, Barcelona
Size: 2347,00 m2
Built Area: 547,00 m2
Location: Girona, Spain
Website: www.dna-arq.com
DNA Architects share with us their work on this impressive family home project in Spain's Girona, discover more of Santa Cristina d'Aro house after the jump: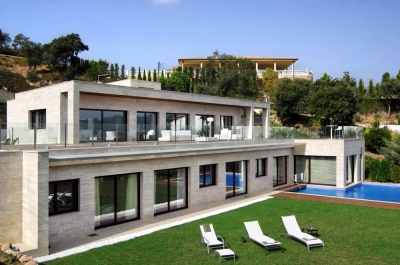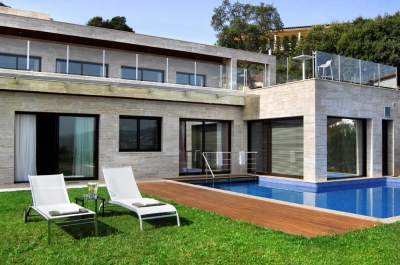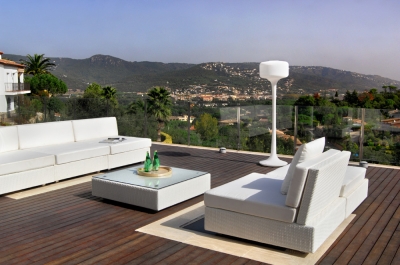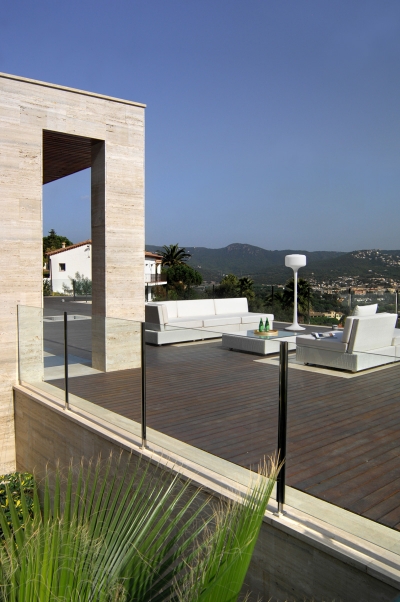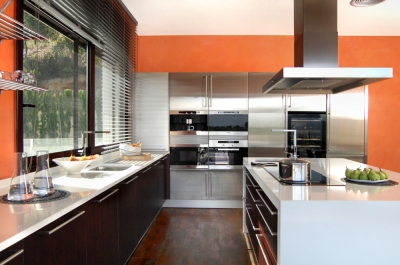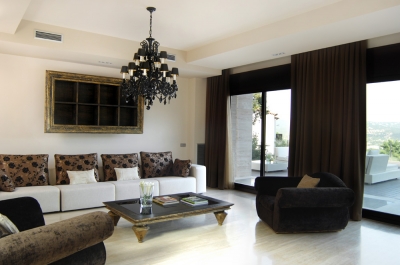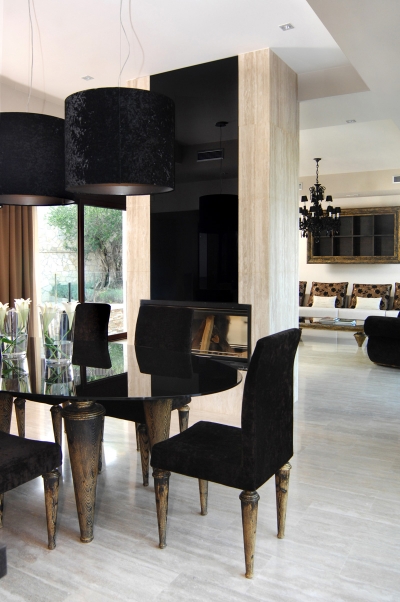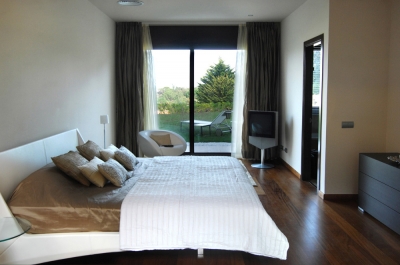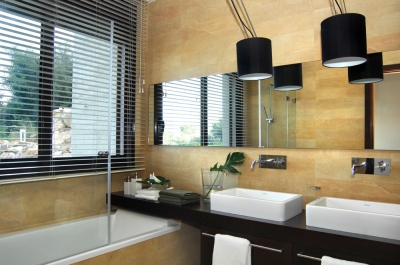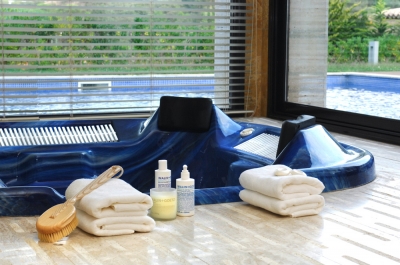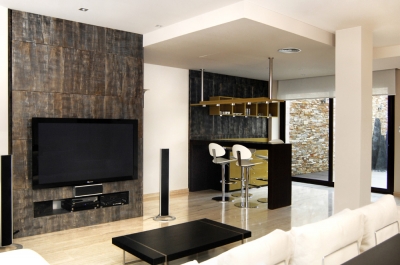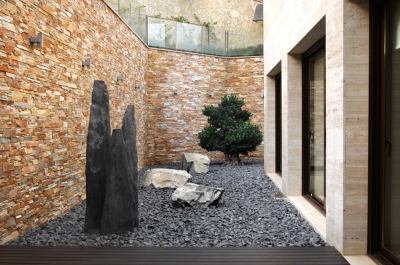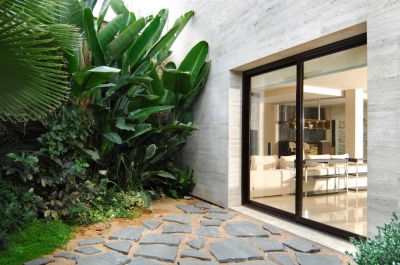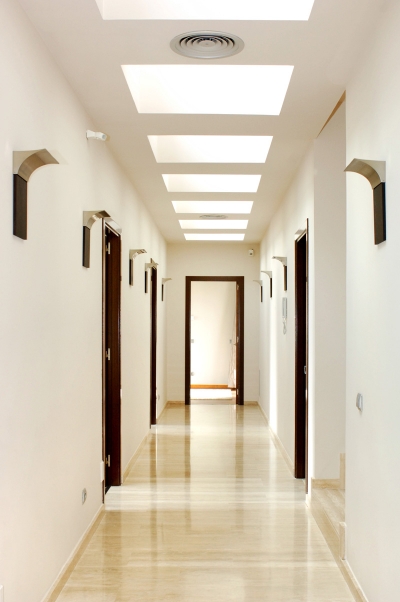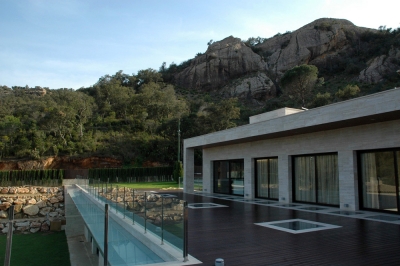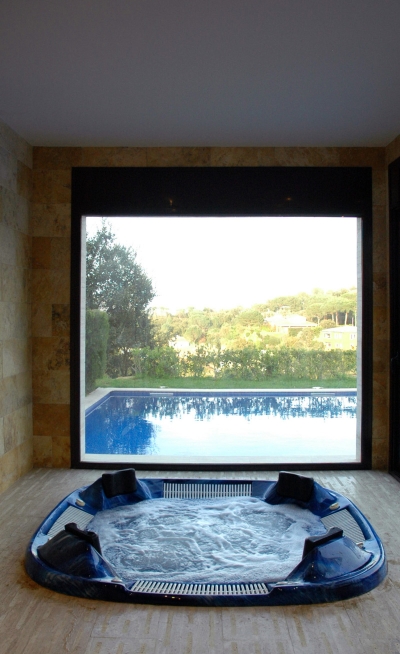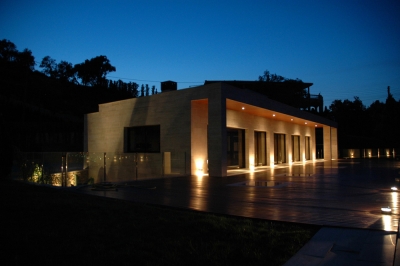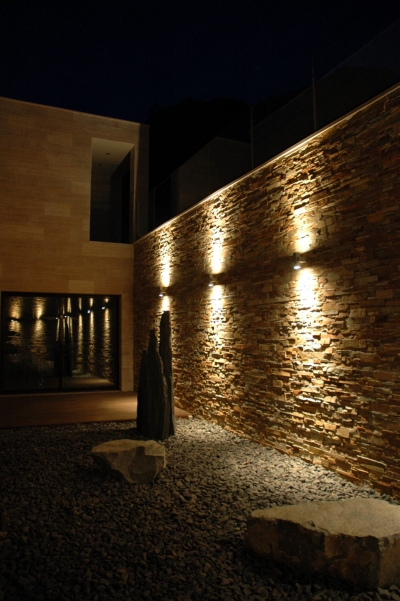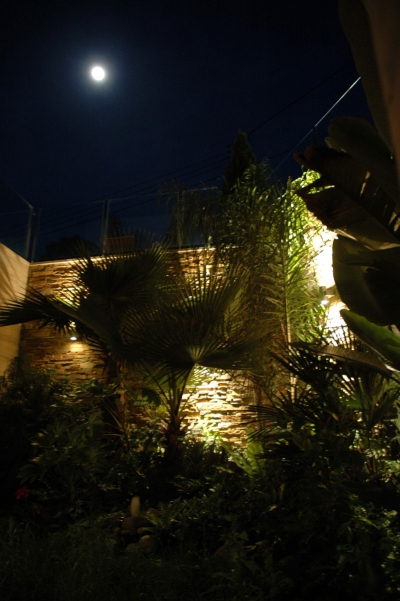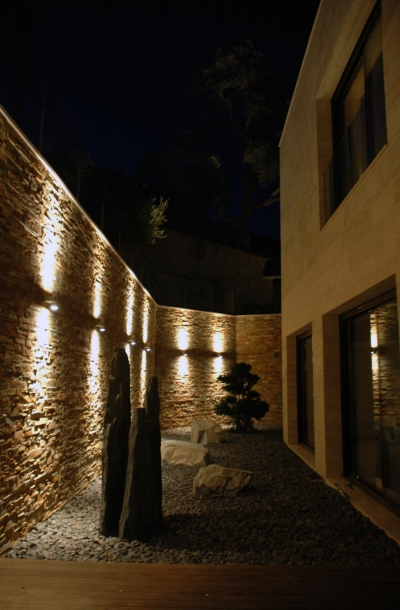 From the Architects:
This property is located in a charming village on the Catalan coast. The building, which enjoys a privileged location, presents a contemporary architectural lines, with large windows through which natural light is cast. The interiors design show us their personality.

For the design of this luxury house was crucial to define the location of spaces for day area and night area.

For the living area a rectangular volume is seen resting on the night area, like a sculpture on a pedestal does. The platform in this case is the wood-paved terrace. A volume that preserves the privacy of the owners in case of holding any kind of social activity in the house.

The facades of these two volumes consist of a travertine marble skin and large windows to offer the best views of landscape and garden from various points of view from the inside. It also creates two courtyards, one in Zen, minimalist in its essence, and the other in tropical style, with exotic plants, both to provide additional lighting to certain rooms. These contemporary spaces that are pure and sculptural in nature, are designed to strengthen and improve the most fundamental part of society, family life. Once inside the house opens a long hallway dealer. The first thing you can see is the kitchen area, bounded by walls of glass. The kitchen is in some way, a lookout in the house, overlooking the outdoor landscape, the Mediterranean garden, tropical courtyard and to the dining room. This dining room has two separate environments through a wide center column which is embedded a fireplace. Complete the day area a laundry room and a room for the service.

An internal staircase leads to the lower module, where we find a long corridor that distributes: two suites with bathroom and dressing room, two double rooms sharing a bathroom and a room dedicated to leisure with an office.