DNA Architects share with us their deign for the luxury house Punta Brava I located in Sant Feliu de Guixols, Spain. More images and architects' description after the break.
From the Architects:
This project, located on the Mediterranean coast, in Sant Feliu de Guixols, offers a great experience: idyllic weather conditions throughout the year and its luxurious design that offers both on the site, surrounded by forests and hidden coves as well as incredible views of the sea, and climate.
This luxury family house is designed from premises that the place itself offers, and they could not ignore: prominent topographic slopes, natural greenery and sea views.
The access road runs along the bottom of the plot and the objective of this project is to raise the house as high as possible. As we climb through the house we find a breathtaking views: to the west, views to the settlement of Punta Brava, and to the east, views over the Mediterranean sea.
We noted that the reflections of both the windows and the water (swimming pool and jacuzzi) allow the house, even more still, blend with the environment in which its inhabitants enjoy in luxury and ultimate privacy.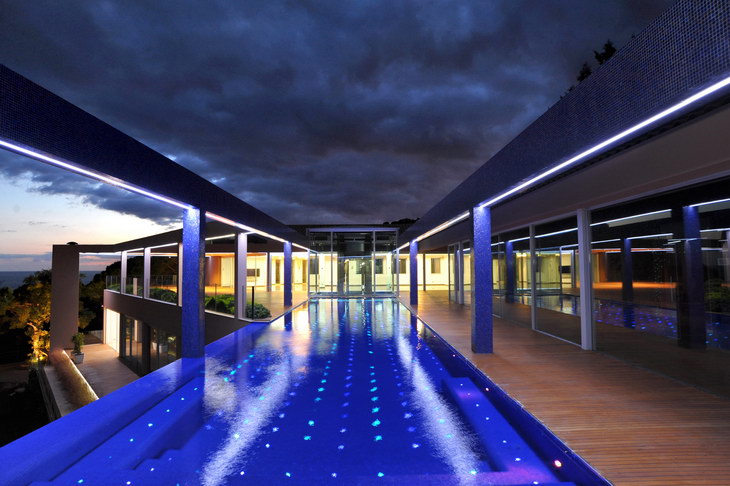 Project: Punta Brava I
Designed by DNA Architects
Site: 4 281 m2
Built-up Area: 1 112 m2
Location: Sant Feliu de Guixols, Spain
Website: www.dna-arq.com