Project: Punta Brava II
Designed by DNA Architects, Barcelona
Site: 1600,00 m2
Built Area: 523,65 m2
Location: Sant Feliu de Guixols, Spain
Website: www.dna-arq.com
DNA Architects share with us their impressive design for the house named Punta Brava II. This luxury house is located on a seaside in a small province called Sant Feliu de Guixols in community Catalonia, Spain. For a piece of exquisite style, continue after the break: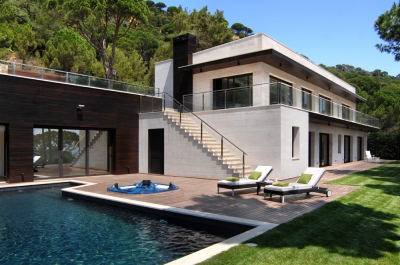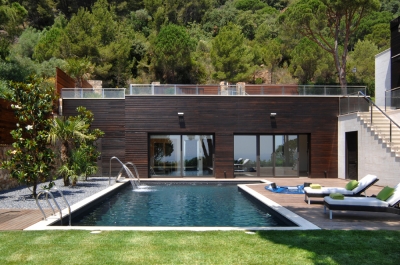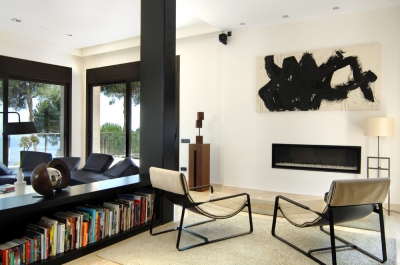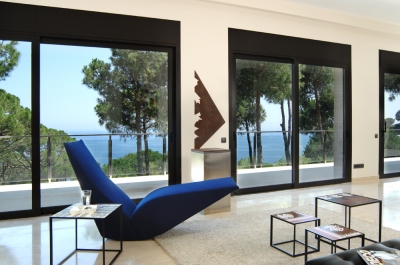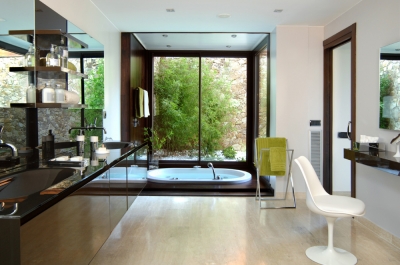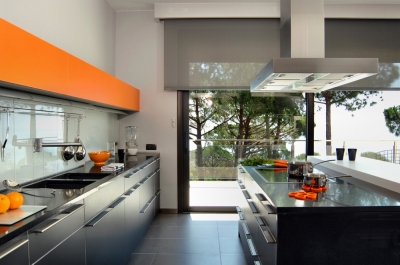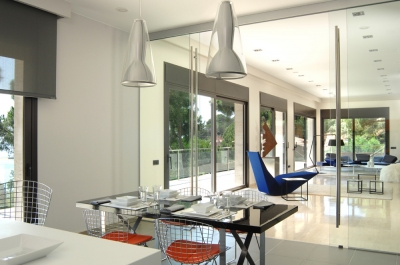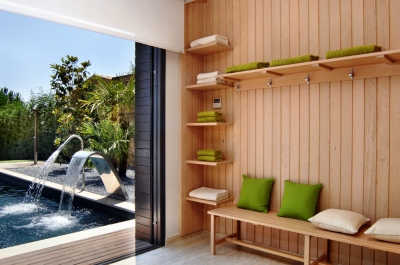 From the Architects:
Punta Brava 2 is situated on the Costa Brava (Spain) along the Mediterranean Sea. This project opens into the sea at once that closes to provide some privacy about their neighbors. The house is designed to strike a balance between the need for privacy and openness to light and landscape. Is equipped with a simple architectural appearance to emphasize the green of the place and the blue of the beautiful sea views.

The location of this house is determined by the slope of the plot, providing a home to two levels with terrace and gardens that surround it, establishing a direct link between the interior and exterior at all times. Therefore it is decided to locate the house on the highest point of land, to ensure the views, while the pool and garden are at the bottom.

At the top level are the entrances to the house and common areas like living room, kitchen and sun terrace. At the main entrance is accessed from the street above, either by car or on foot, through a majestic path across the garden. The distribution of this top volume is designed to ensure the enjoyment of the terrace with fantastic sea views and sunsets. On the contrary, at the lower level are the most private areas of the house such as bedrooms and bathrooms. As with the upper floor, the rooms are facing east, designed with large windows, in this case, providing direct access to large garden with outdoor swimming pool.

Therefore, the objective of designing Punta Brava 2 is to provide the main spaces, where the inhabitants become more living, great views and enhance the flexibility of the house, opening to the outside at all times and in different ways depending on the program thanks to the fantastic climate of the area throughout the year. This effectively doubles the surface area of use of the home about 6 months a year.

These spaces, open, generous, bright and contemporary, are designed to strengthen and improve the most fundamental part of society, the family. With these design features, aims to create a luxurious atmosphere for relaxation and wellness, where the privacy of this home can give life to the dreams of this family.