A designer Natalia Berezovskaia from Creativ Interior practice based in Bucharest, share with us their splendid design for this lovely 1 Minute Hot Snacking Store located in Bucharest, Romania. For more images continue after the jump:
From the Designer:
1 minute is a convenience & hot snacking store that offers people the perfect combination of quick, easy and value-for-money products and services, delivered with friendly customer service and a touch of personalization in a comforting atmosphere.
This store have places for an office building from Floreasca Business Park, Bucharest. 1 minute shop character is the nearest shop during the working hours.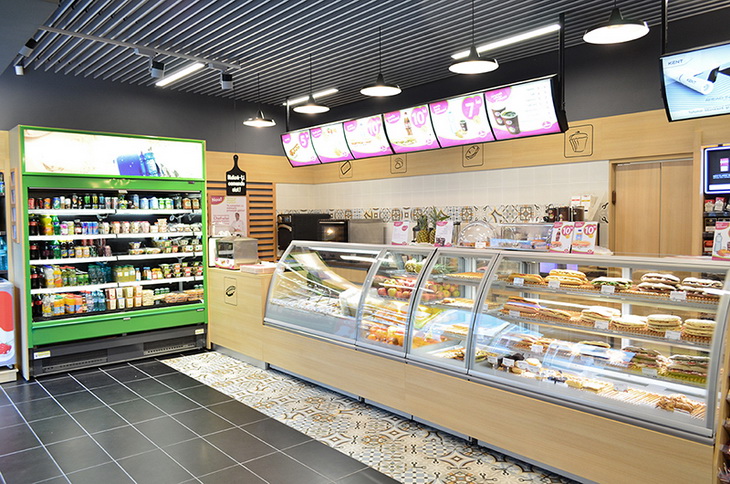 The main features of this store is practical, easy-going and accessibility, but in a cozy shape.
Coziness is characterized by the uses of materials (wood, tiles with warm colors), lighting and color.
Wood predominates in the design of this concept: wooden slats and furniture (modules, gondolas, preparation area, tables and chairs). Wooden slats are characteristic element of this store. They are made of glued laminated timber in the same colour as the rest of wooden elements used inside the shop.
Tiles is another element of the concept. I created a neutral image where I added some accents in major areas of the store. By using decorative tiles, I wanted to give a little bit retro atmosphere in a modern area, as is the business center. Due light, this tiles are putting into their true value. They have the role of directing inside the store, namely to the preparation and serving area (using it on the floor and walls), but also to the eating area where you can enjoy your breakfast or lunch.
I used only a few colors (gray, green and white), they are complemented with the color of beech wood and decorative tiles combination (pastel cream and gray).
The predominant light is an accent one. I used some ambient light, but with more accents (spots) directed to the goods and the the cooking / serving area.
All these elements used with style created this pleasant place, a place where you can retreat for a coffee break or enjoy a quick lunch with colleagues.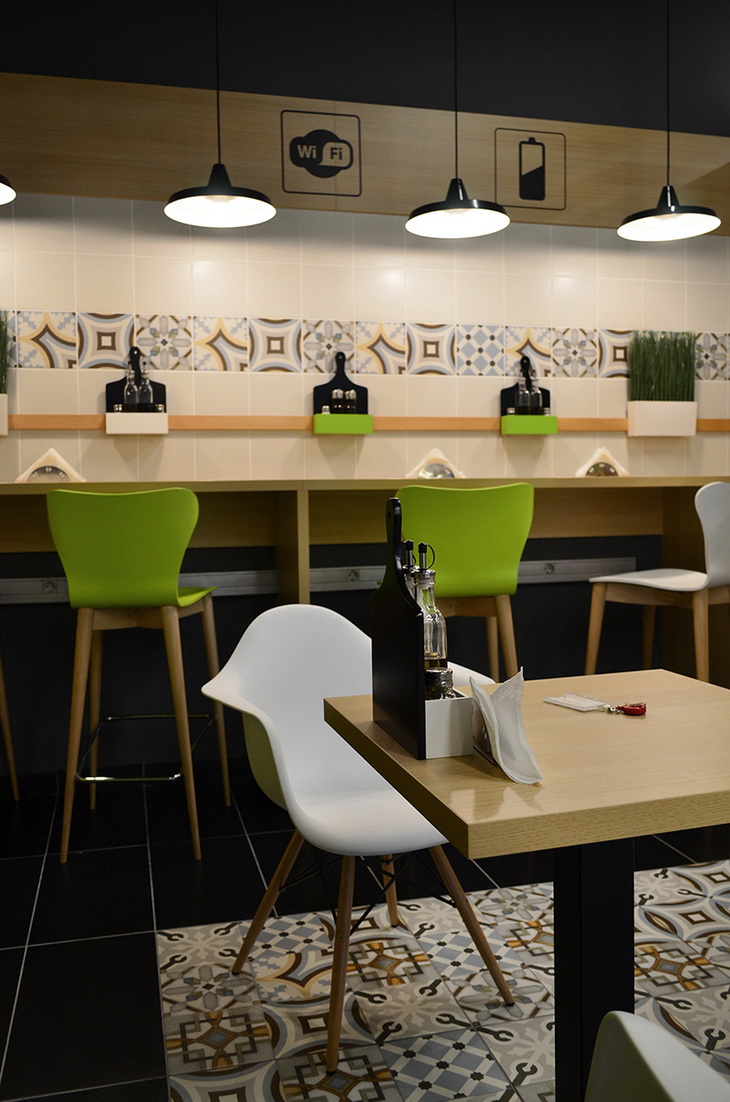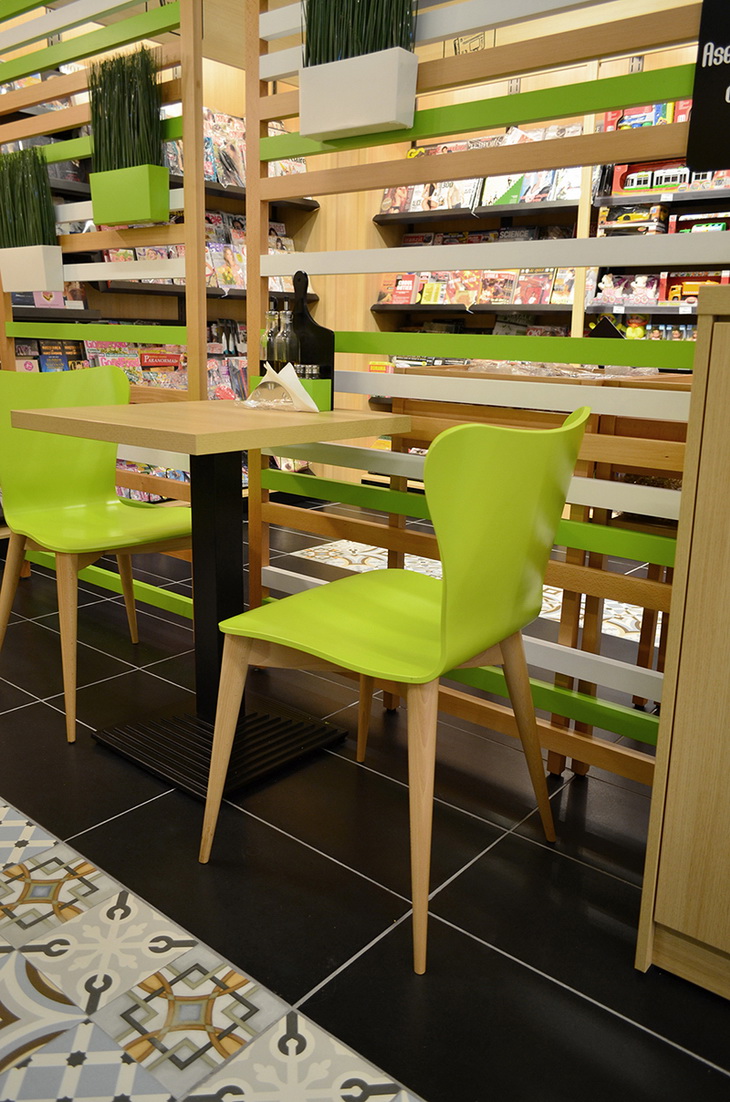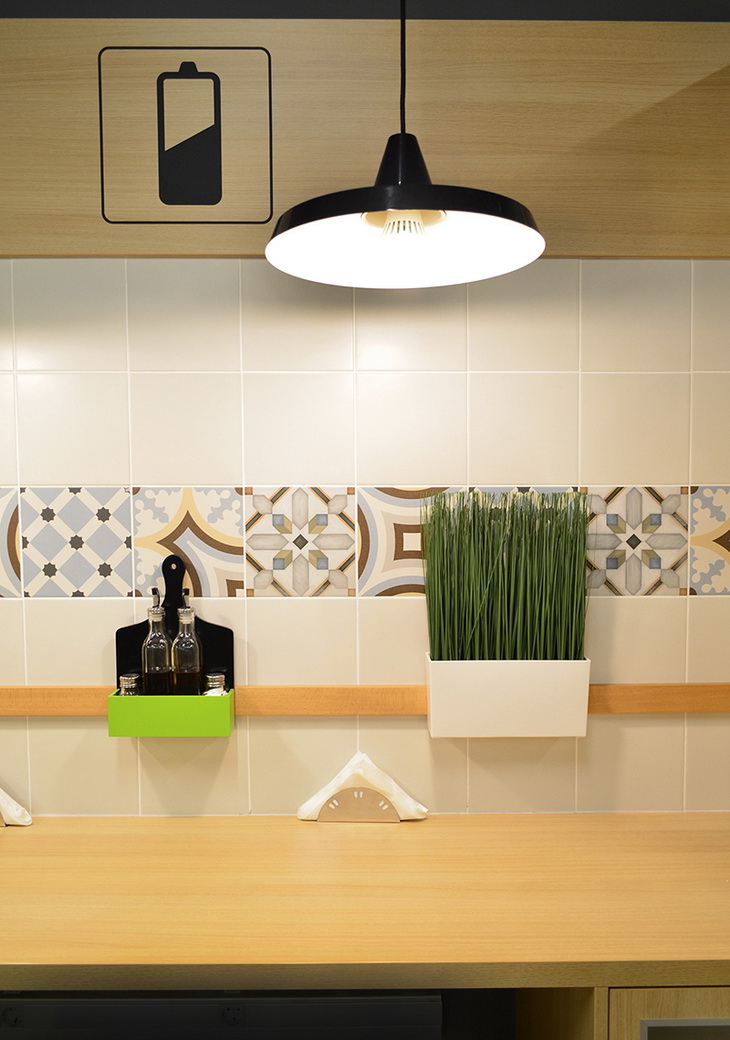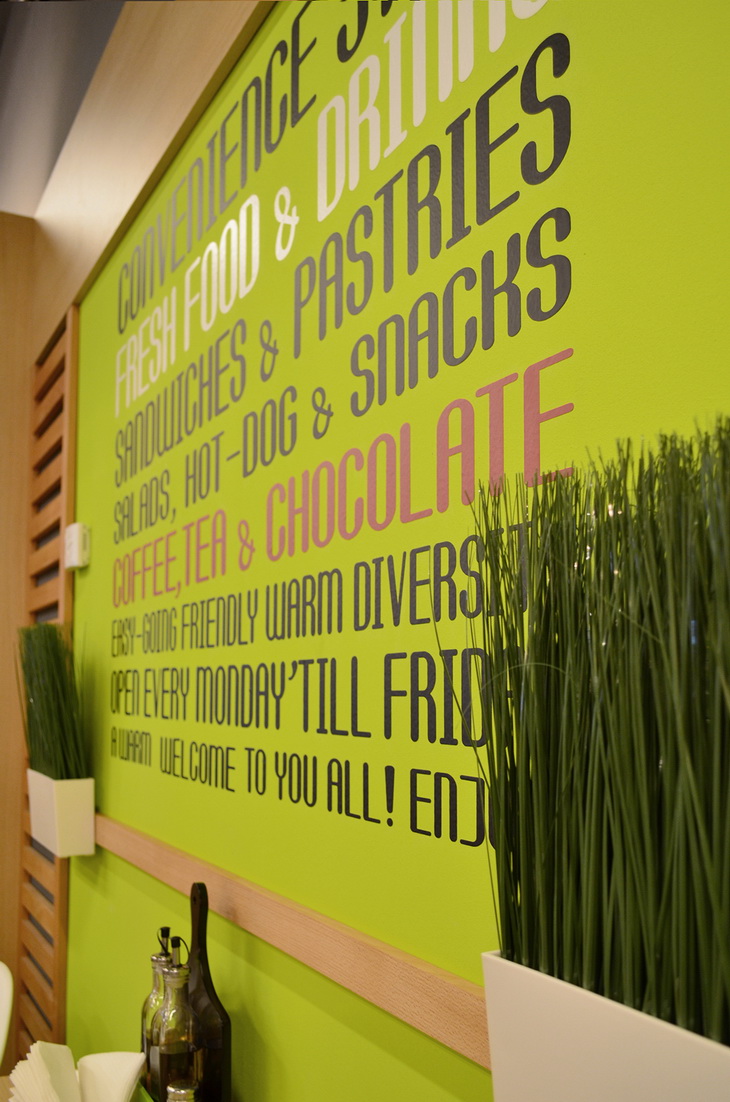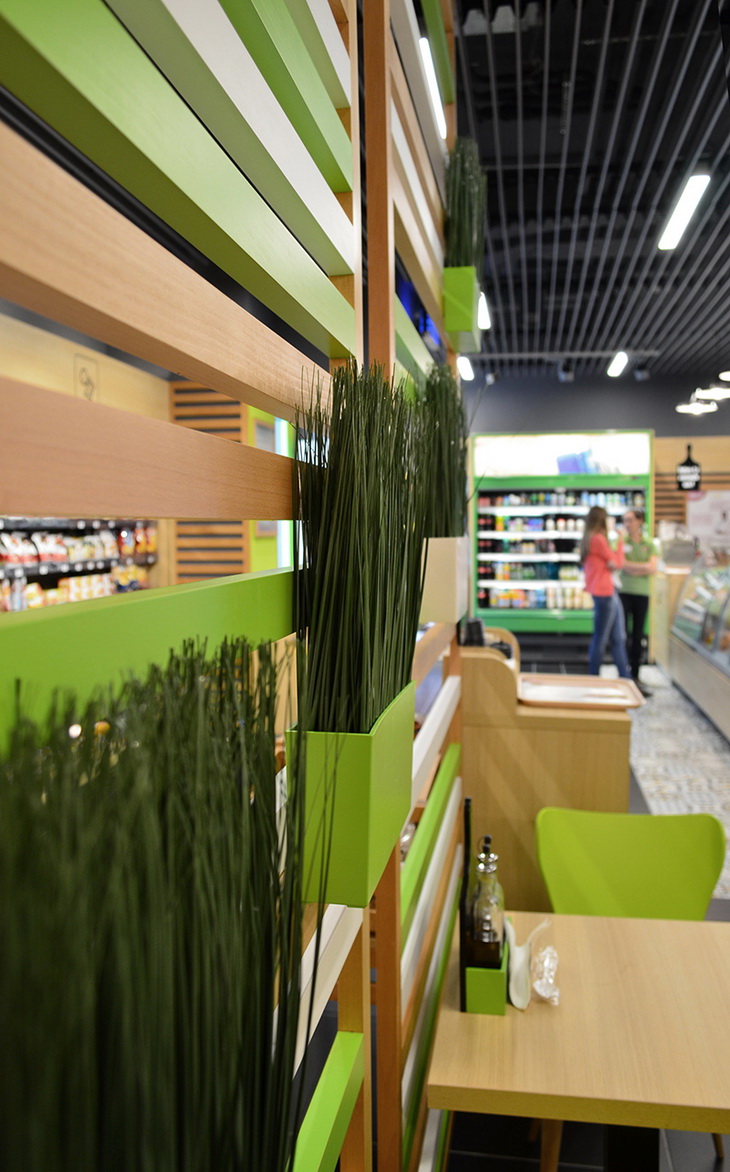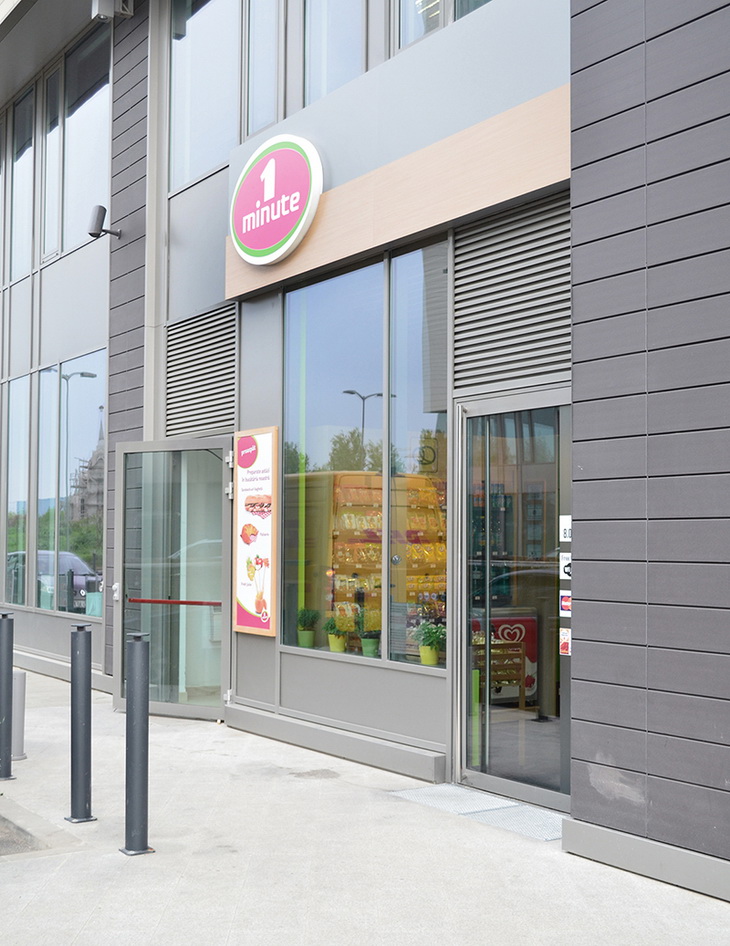 Project: 1 Minute Hot Snacking Store
Designer: Natalia Berezovskaia
Designed by Creativ Interior
Location: Bucharest, Romania
Website: www.creativ-interior.ro