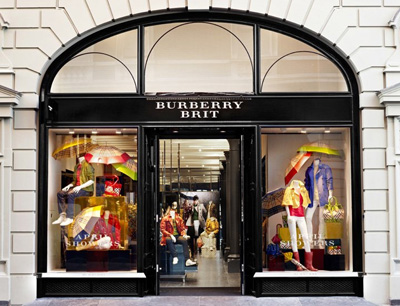 Project: Bruberry Brit Store
Location: Covent Garden, London, UK
Designed by Christopher Bailey
Website: www.burberry.com
Burberry brings its widely successful Brit label closer to home by opening the very first Burberry Brit store in London. The 10,000 square foot space designed by Christopher Baily is the most digitally advanced Burberry store in UK.
"We are really excited to open our first Burberry Brit store in London." says Bailey, "We have had great feedback from our Brit stores around the world, so it felt right to open the biggest Brit store in our home city. The store is designed to be multi-functional and modern in the way everything is presented to the customer; all the stock is on the floor with moving fixtures and fittings that can alternate."
View images of the interior after the jump: