Warsaw interior designer Barbara Brokala have design Burger Kitchen Restaurant. Tomek Wozniak, passionate, young Polish TV celebrity Chef is creator and owner of Burger Kitchen and according to him interior design comes mainly from his journeys around a globe. He wanted to obtain international feeling Burger Kitchen Restaurant.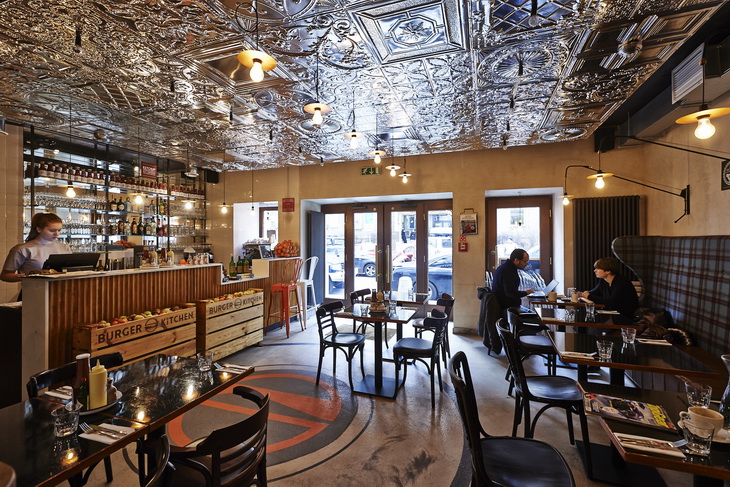 About the Project:
Retro London Style Soho design, young with open smile waiters, open kitchen, and smell of coffee and freshly baked croissants in the morning. Burger Kitchen serves honest, healthy option food, daily made from high quality products. Beef for Burgers and Steaks is seasoned 16 days, hand cut fries skin on, guacamole made from Tomek's recipe from journey to Mexico, shakes are thick made on Italian Gelato.
Tomek Wozniak, passionate, young Polish TV celebrity Chef is creator and owner of Burger Kitchen. Food, Design, Light, Music are issues which are key elements of overall atmosphere at Burger Kitchen.
Burger Kitchen is unique concept of combination of American dinner with strong influence of classic Parisian bistro. That is why you can eat at Burger Kitchen Burgers, 21 d aged Black Angus Steaks, healthy salads, thick shake or morning breakfast and weekend brunch. Our customers are people from media, marketing agencies, freelancers, hipsters, families, students etc. We are for all aware people who like to enjoy eating quality tasty food, listen to music, drink a coffee and read a book. Our space includes ares of comfortable sofa, food is made in front of our guests due to open kitchen and you can find also more private areas for a date or business meeting.
Open Kitchen, every guest can follow chefs cooking. "Made Today- Gone Today" – this is our testimonial. We produce our own Ketchup: Real Ketchup and Jalapeno Ketchup. No preservatives.
Burger Kitchen aim is to provide fresh, healthy, casual food. Desing is the same. Classic but in Modern Way. Open Bar in the front of the restaurant is a place to say hello, drink 100% arabica espresso like in Italy, wait for takeaway food or meet waiter and take a seat. We use old fashioned metal cups to serve our creamy Shakes, favourite is Peanut butter and Banana-Nutella. We use classic enamel bowls from british Falcon producer.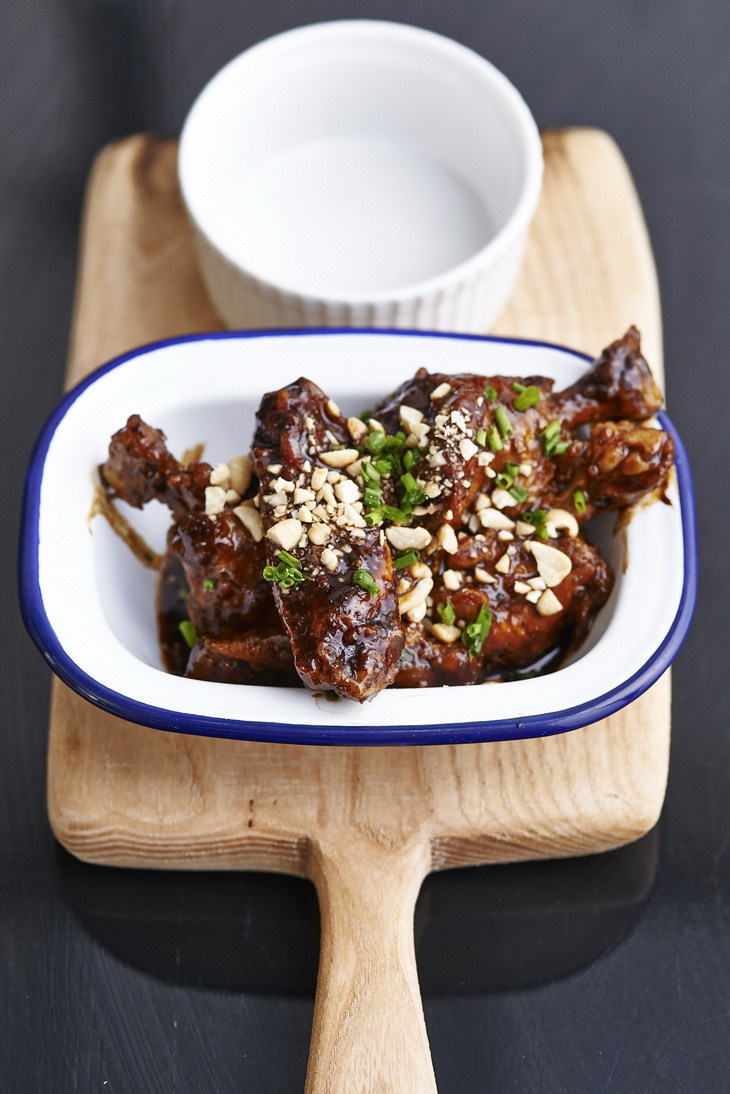 42 seats including 4 different chair design from Thonet, mainly we use classic Paris bistro style.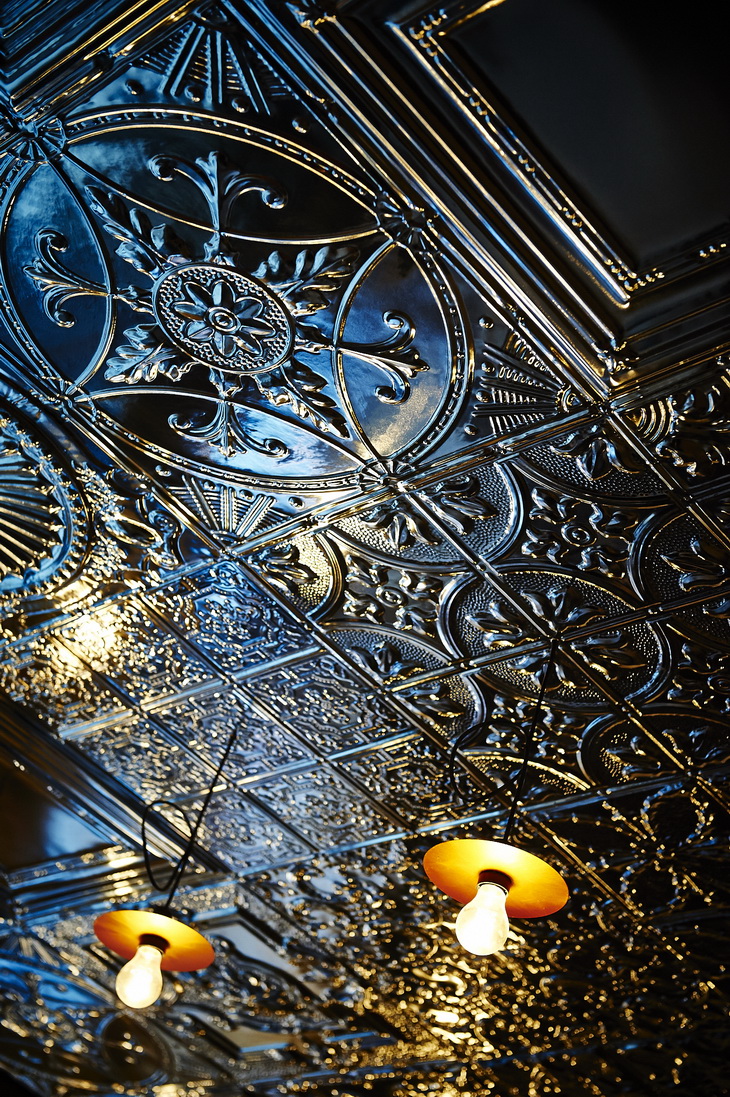 Light is very important for us that is why we have many lamps and other light sources and we can changes atmosphere during a day seperate in different part of our restaurant.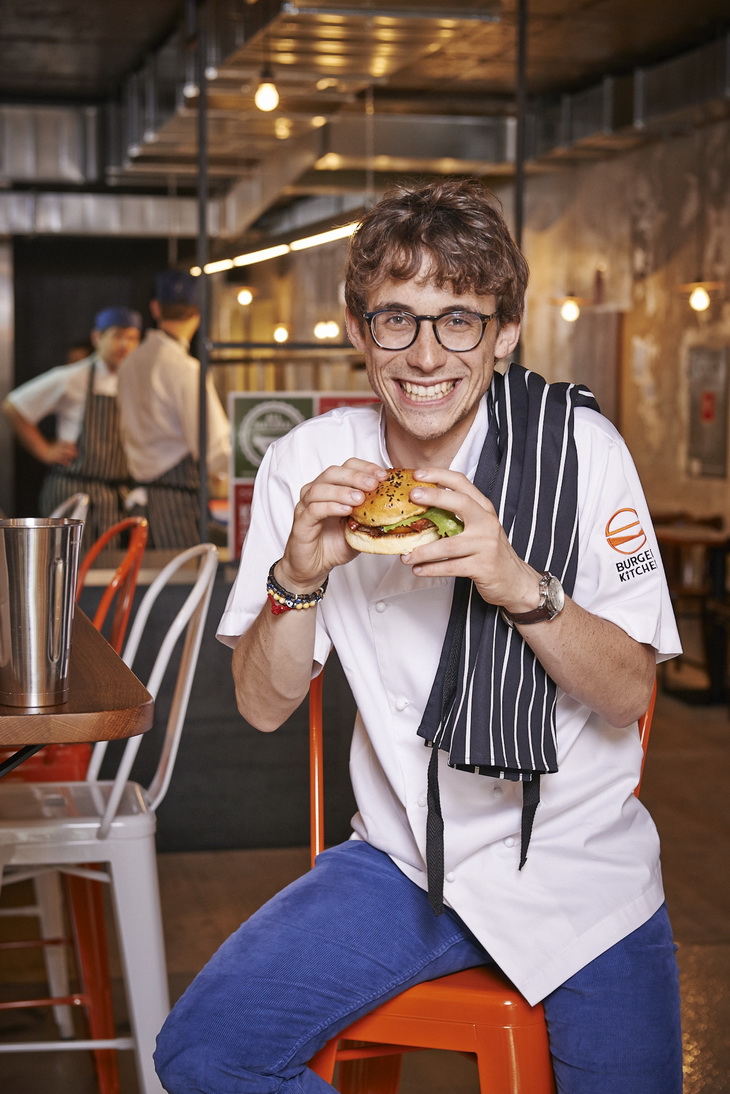 Project: Burger Kitchen Restaurant
Designed by Barbara Brokala
Brand Creative Director: Trent Payne / 77 Creative
Size: 146 m2
Seats: 42, 4 types
Location: Warsaw, Poland
Website: 77creative.com