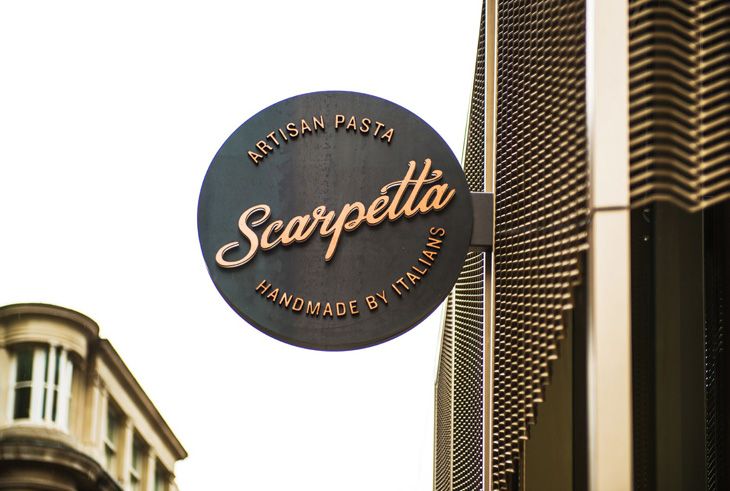 I-AM Studio creates the interior of Scarpetta Restaurant, at the same time shaping the visual identity of the brand. Scarpetta opened in the heart of London's financial district in June. More images and architects' description after the break.
From the Designers:
Scarpetta opened in the heart of London's financial district in June. The fast-casual concept offers fresh artisan pasta, with a menu emphasising natural ingredients and authentic flavours. The restaurant was born from a desire to offer an authentic, healthy and tasty lunchtime experience, "handmade by Italians", to city workers.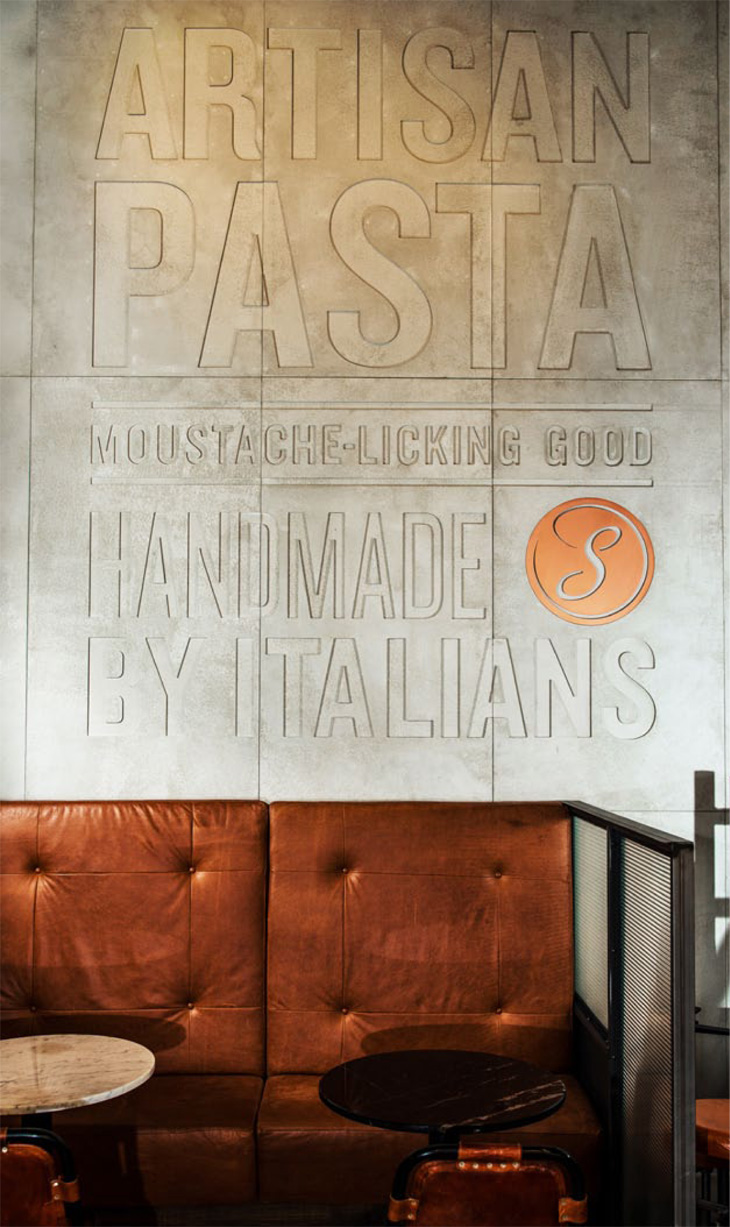 I-AM worked with the owners of Scarpetta to develop the initial concept and design the interiors, creating a space that is industrial, yet rustic – an apt juxtaposition of traditional and modern. I-AM worked with the existing carry-on materials such as raw concrete and introduced wood flooring and brown leather seating, as well as as distinctive copper pipes, to add warmth to the existing black and white tiled interiors. Other key design elements are the different sizes of ceiling fans, which create movement and add energy to the space.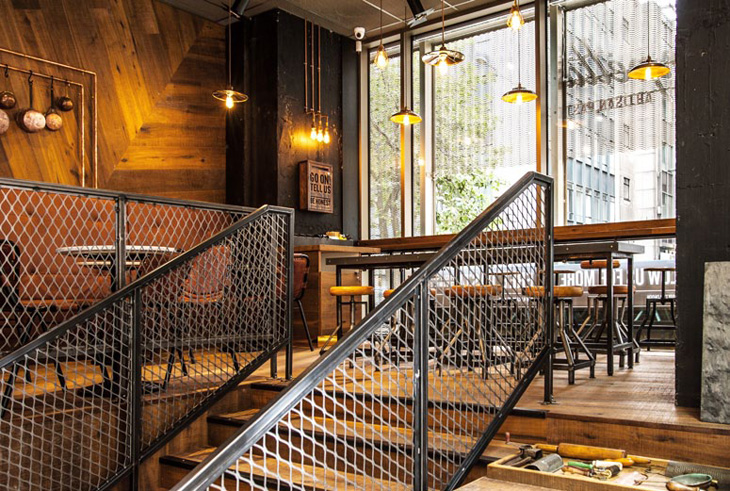 The eye is instantly drawn to traditional pastamaking tools, embedded on a feature wall and to the classic pasta-making machinery located behind the counter. The result is a visually arresting space, evoking iconic Italian imagery where pasta takes centre-stage.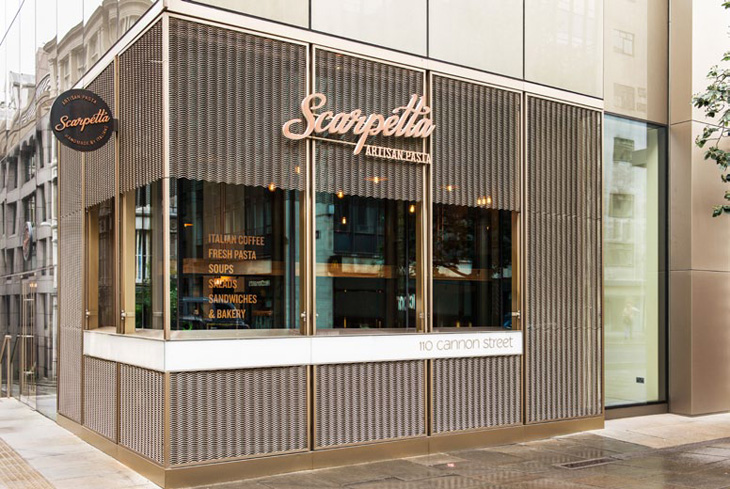 Scarpetta has received rave reviews since its opening and is set to be become an essential stop for hungry city-workers.

What we did
• Brand Strategy
• Brand Identity
• Brand Application
• Interior Design
• Web Site
Project: Scarpetta Restaurant
Designed by I-AM Studio
Location: London, United Kingdom
Website: www.i-amonline.com