De Bijenkorf Amsterdam by i29 interior architects
|
i29 designed the new 3500 m2 menswear department of the luxury department store De Bijenkorf in Amsterdam.bi29 already collaborated with De Bijenkorf on Room on the Roof, an artist in residence in the tower on the Dam Square and restaurant 'The Kitchen' in Utrecht. Discover more after the jump.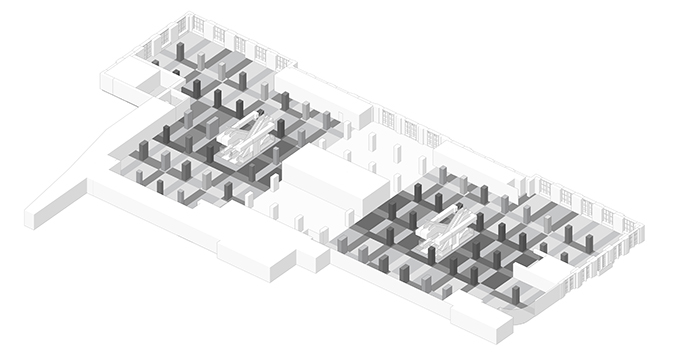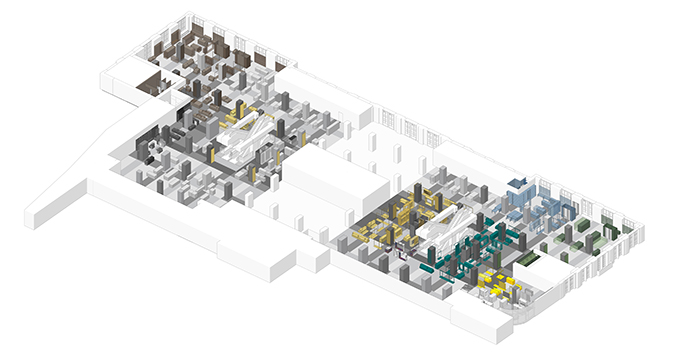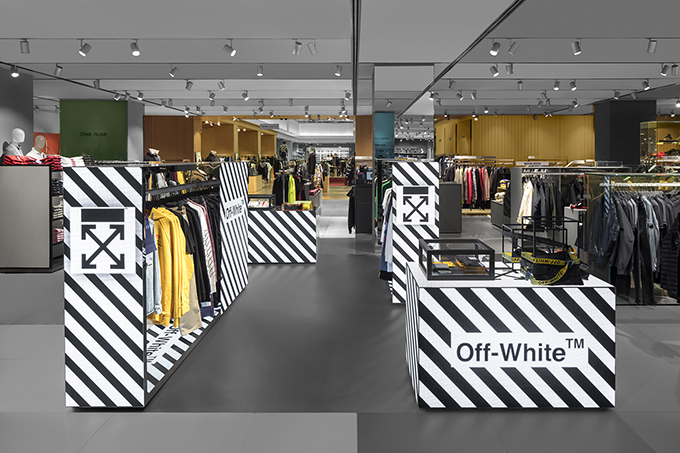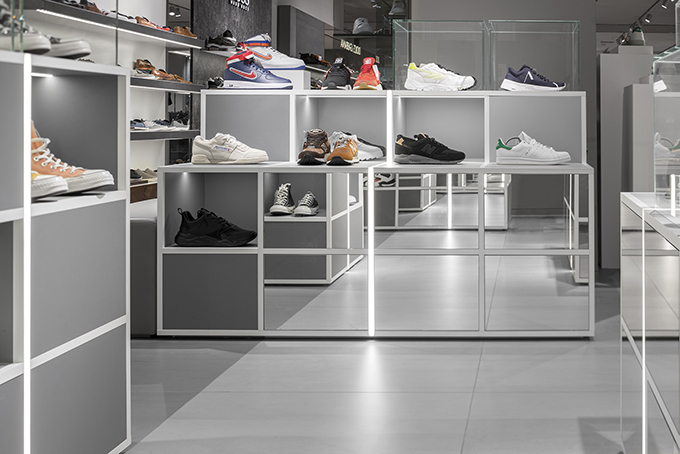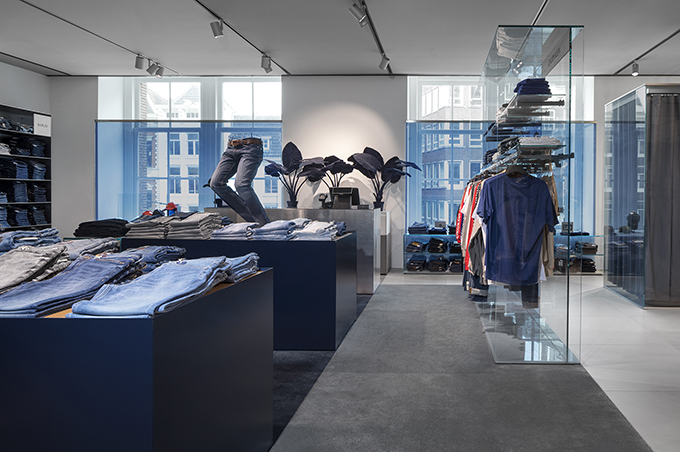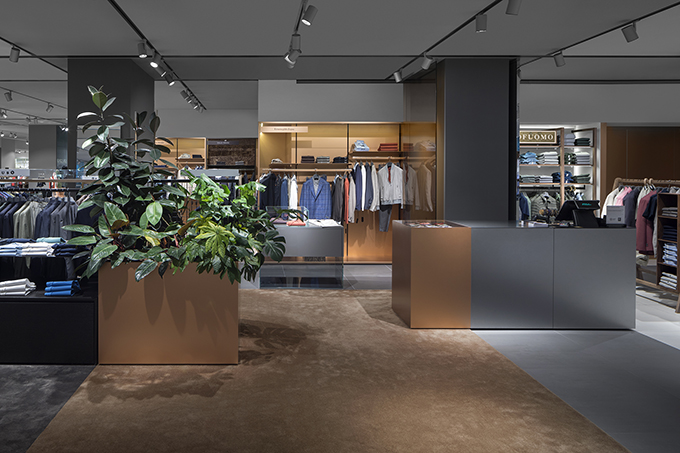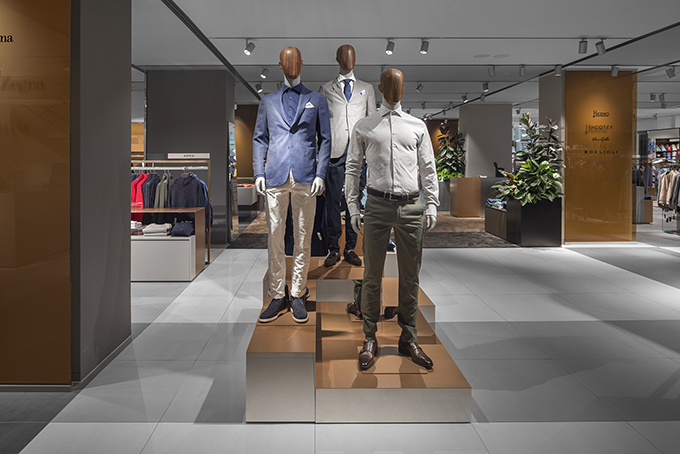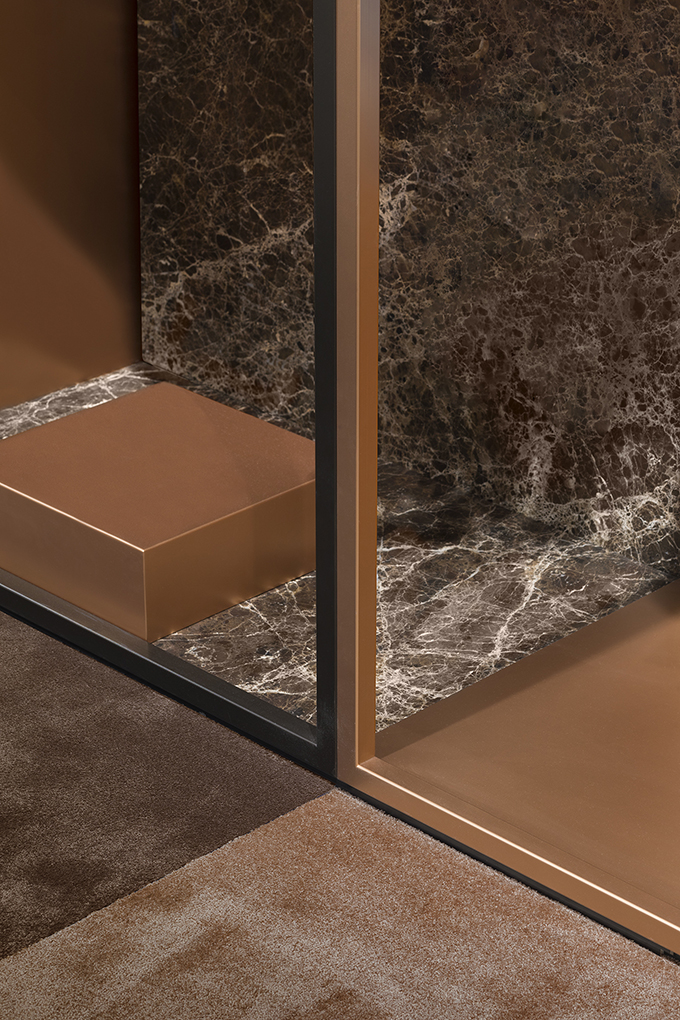 The interior design is based on the original architectural structure of the monumental building. A spatial "grid" connects floor, columns, ceiling and furniture with each other in a division of gray tones. This structure forms a strong basis for the various installations, shop-in-shops and generic brand presentations in the store
Each area has its own identity by varying the color and material of the installations. Glass in different colors provides a transparent spatial experience but also defines different areas. In the center of the store a spectacular LED installation is placed. Powerful brand presentations can be made here by means of branded videos in combination with the products. Brands that have presented themselves so far are: Off White, Filling Pieces and Kenzo.
The continuous grid in combination with transparent materials provides overview, clear sightlines and a natural flow through the store. The individual installations follow the grid, but are flexible enough for a temporary reorganization to be able to draw up different scenarios such as a seasonal or sale presentation. This way, the yearly more than 7 million visitors can expect a new experience every time they visit the store.
Client: De Bijenkorf / Selfridges
Interior design: i29 interior architects
Surface: 3,500 m2
Location: Amsterdam, The Netherlands
Contractor: Akor bv
Interior construction: Dula & Mo projects
Light consultant: Beers Nielsen
Architect: KAAN Architecten
Retail strategy: HMKM
Project management: De Bijenkorf design team
Photography: Ewout Huibers
Images are courtesy of i29 interior architects
Find more projects by i29 interior architects: i29.nl