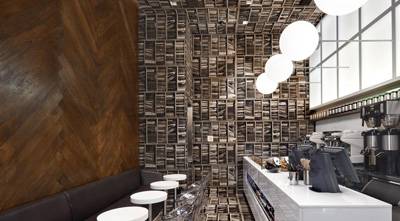 Project: D'Espresso
Designed by Anurag Nema at Nemaworkshop
Location: New York, NY, USA
Website: www.nemaworkshop.com
Located on Madison Avenue, the espresso bar conceptually and literally turns a normal room sideways, creating a striking identity for the emerging brand.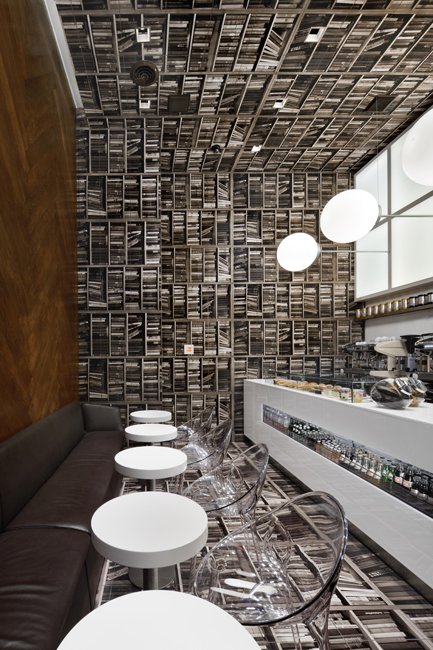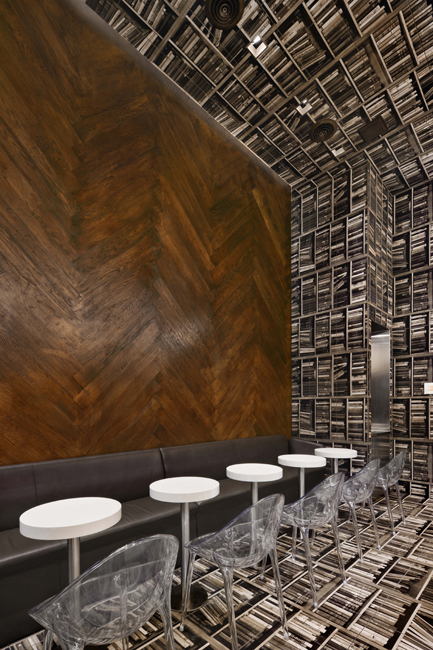 The client approached nemaworkshop with a single espresso bar existing and the ambition to build an espresso empire. For the location for the second shop, on Madison and backs up to Grand Central Terminal, nemaworkshop and the client agreed that the design needed to be immediately striking to the goal-oriented suits and wandering tourists alike.