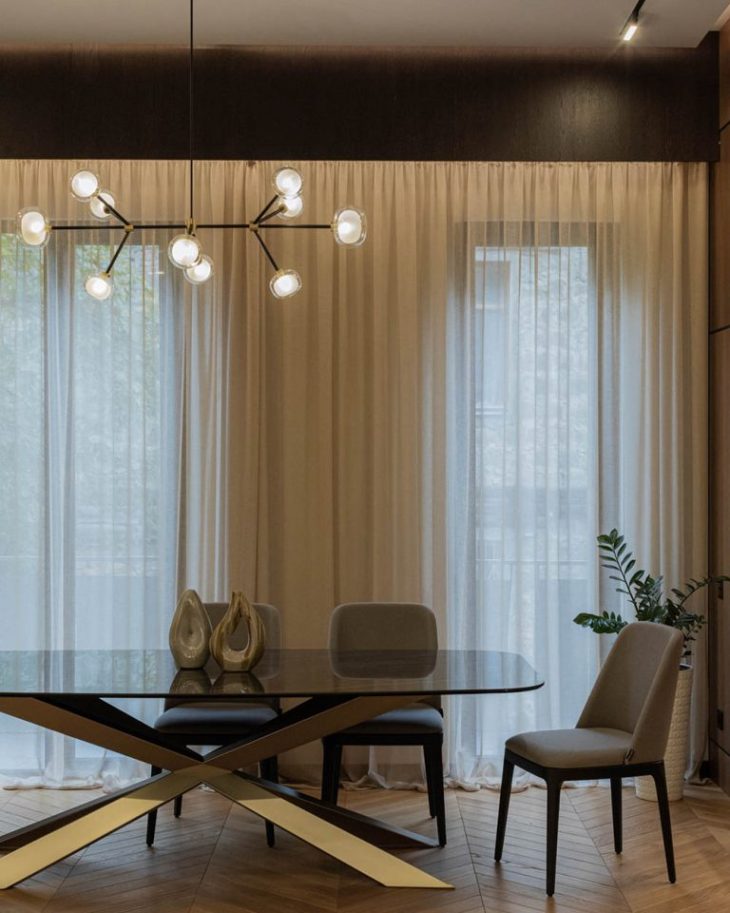 A fine dining experience is what you, me, our families and our guests deserve when we sit down for a meal together. And I don't have to say it out loud but let me say the obvious: a neat and modern dining room is necessary to provide a nice ambience and dining atmosphere.
Hence, while you're building or furnishing your dining room, remember to choose a modern style for it. Your dining room speaks a lot about your taste and class. If you want to have that perfect fine dining experience, make sure your dining room has the following features.
A Trendy Flooring
Your flooring contributes greatly to your dining room's vibe. The type of material or design you choose will decide the overall vibe of the room. You can choose between wooden flooring, Provence flooring, Windsor white flooring, ceramics, knoxwood flooring, etc. All these options are the trendiest and most popular choices in the interior design industry in the present day. These floorings are easy to maintain and clean as well which makes them even more favourable! Choose your flooring wisely so that it matches with the theme of your dining area.
Classy And Suitable Lighting
The level of illumination of your dining area makes your dining experience flawless or uncomfortable. Mostly, homeowners light up the dining rooms as much as the living room…which is not ideal. Your dining room should not have harsh fluorescent lighting, instead, you should opt for warm lighting. Your dining room should have low lighting options so the dining experience can be relaxing. You must have noticed in high-end restaurants that these restaurants have low, warm and dim lighting in their halls. Hence, opt for that!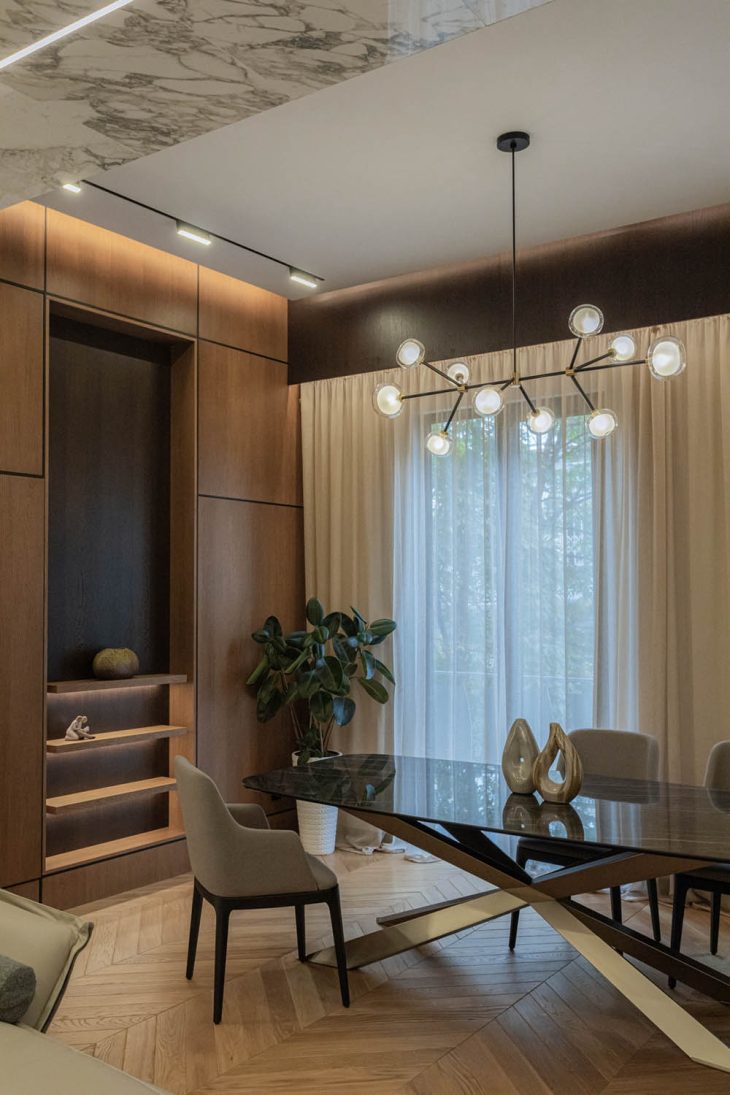 Modern Dining Table And Chairs
Your dining room furniture is very significant when it comes to achieving that perfect dining room and dining experience. It is time for you to get rid of your old dining table and chairs and get your hands on more modern and chic styles and designs. If you want the most perfect and most comfortable dining room furniture, Vidaxl dining chairs and Vidaxl dining table will never disappoint you.
Remember, you need furniture that looks classy and feels comfortable. You want to provide maximum comfort to yourself, your family and your guests. So make sure your chairs have fluffy cushioning and your dining table is accommodating enough for your family members and a couple of extra people in case of guests.
Chic Crockery
Your dining experience will not be posh until you have classy crockery on the dining table. Yes, your crockery is that important in a fine dining experience. It is a rule of thumb that the crockery on the dining table should match for a premium and luxurious dining experience. It's time you get your hands on those chic crockery items that you have been eyeing. Also, the arrangement of how crockery is displayed plays a major role in a classy dining experience. So learn the arrangement when you lay out your dinnerware!