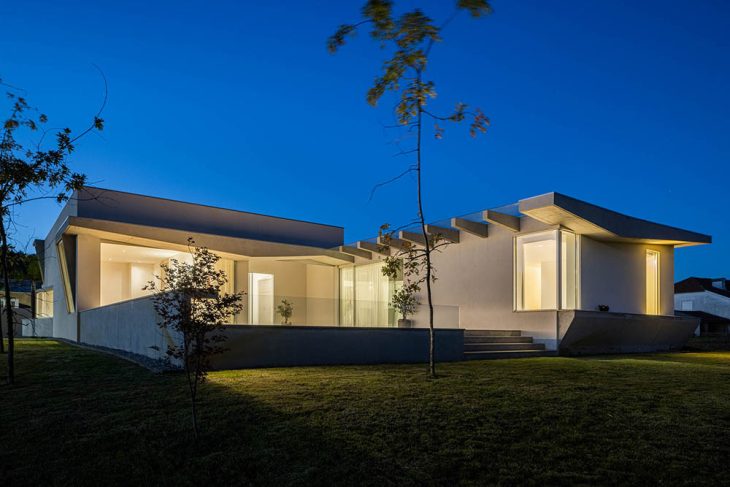 Architecture studio OVAL has recently completed works on this stunning private residence overlooking Brufem Portugal. The home is divided into two sections, with the higher portion housing the entryway, a sizable living room, and the kitchen (with pantry). Four rooms, a washing room, and an office are organized in a row in the lower volume, which faces the east. Discover more after the jump.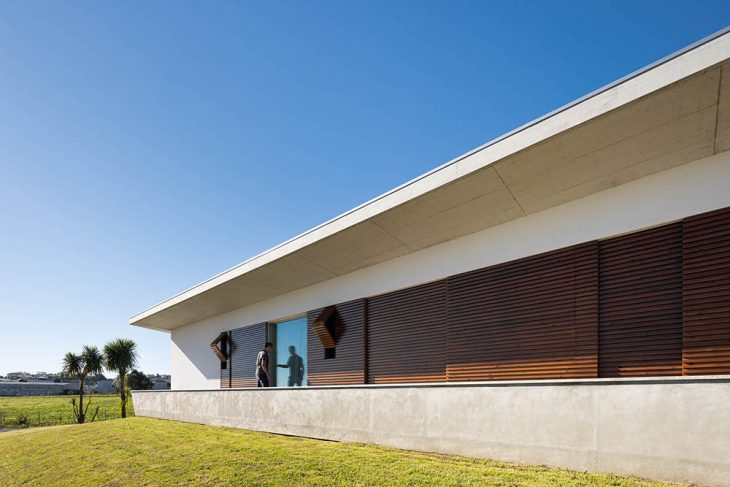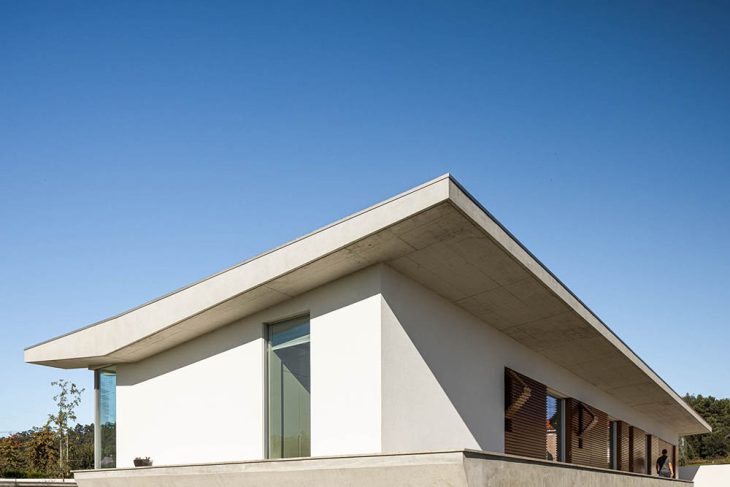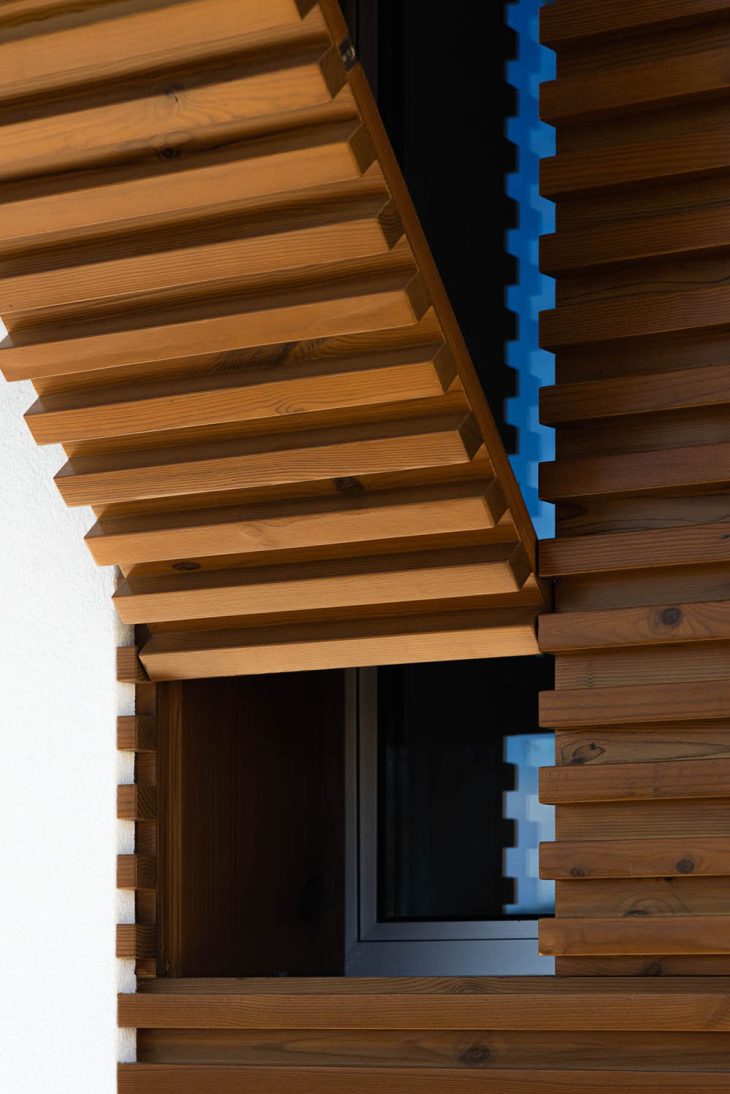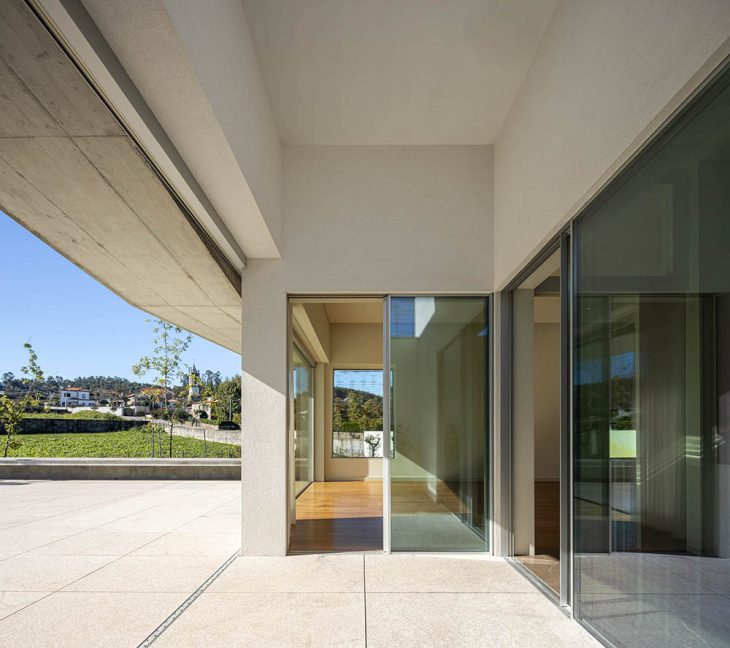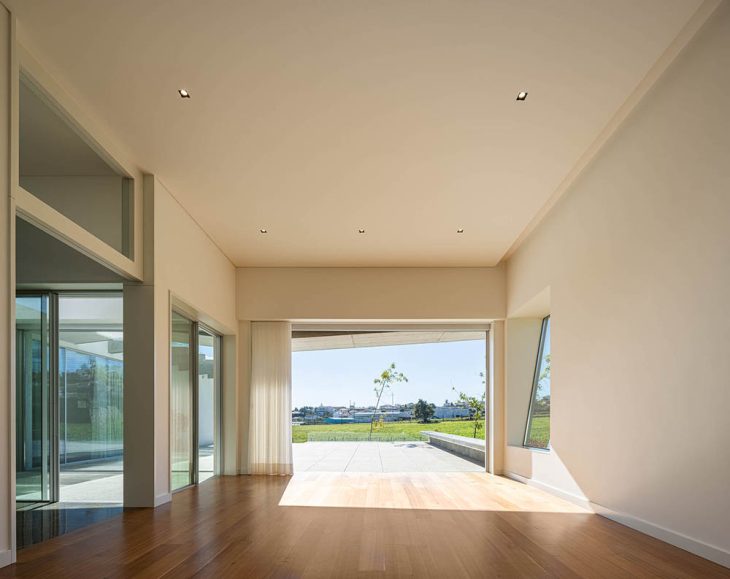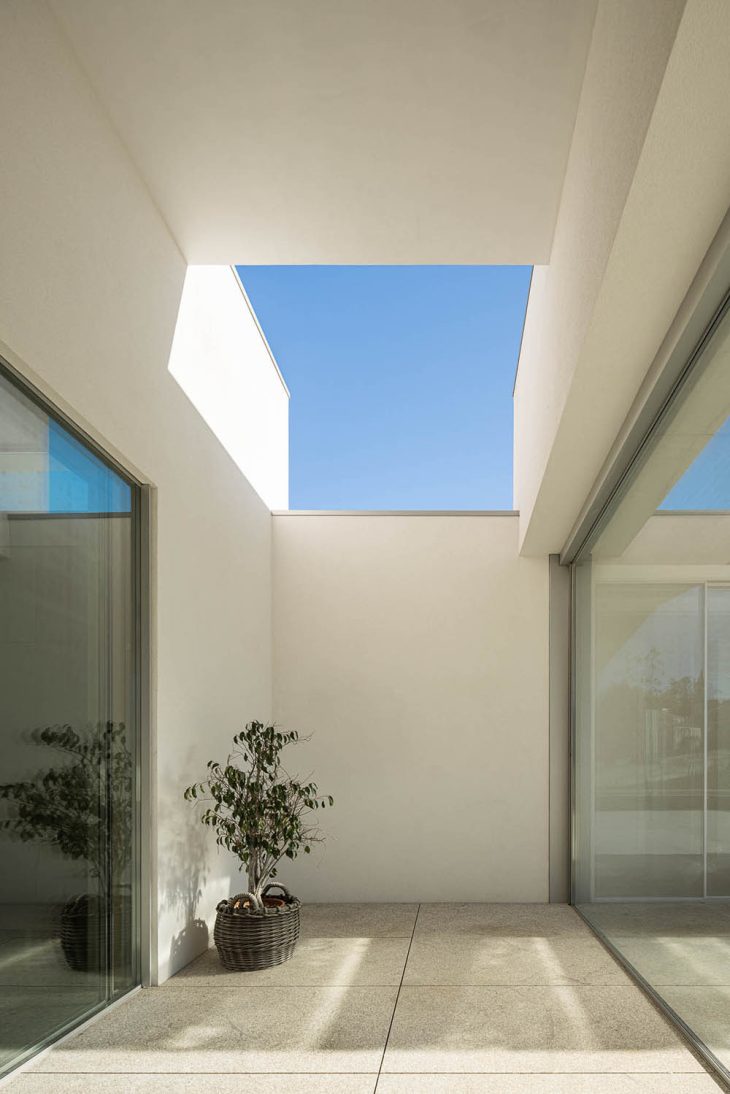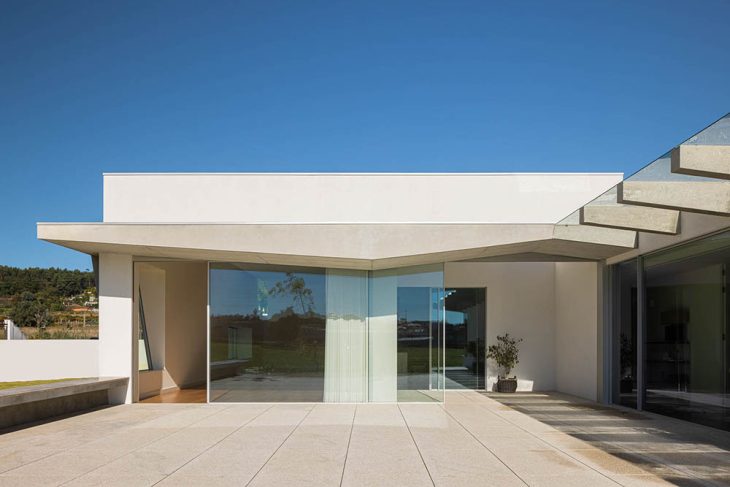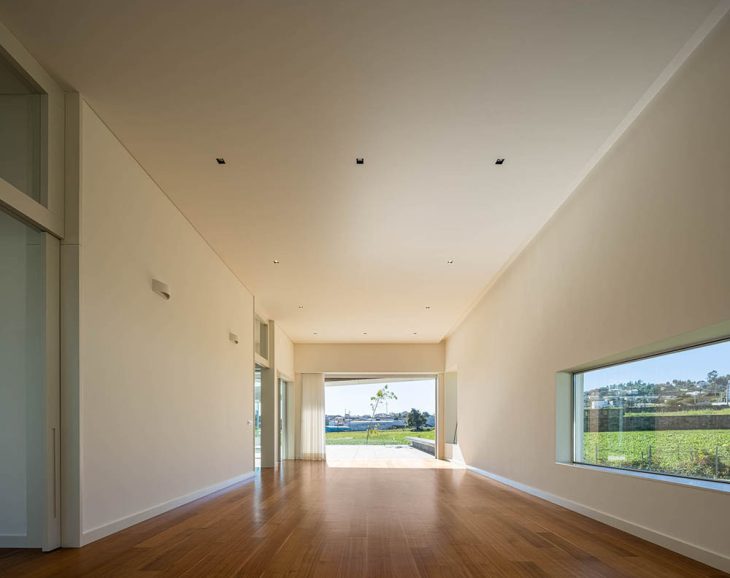 From the architects: The house was intended to be ground floor. The land is almost flat and has a timid water line that borders the property to the west. The surroundings are marked to the south by a natural, continuous space, as if it served as a backdrop for a long lawn. To the north, the well-kept main road is directly opposite a pre-primary school building. The housing is neither hidden nor facing the street. Its patio is the focal point of the volumes, it defines and defines itself.
The set is composed of two parts, a taller one representing the most public areas of the house, the entrance, the generous living room and the kitchen (with pantry).
The lower volume, facing the east side, organizes four rooms, a laundry and an office, all arranged in a row.
Basically, like a piece by Giacometti, there are two boxes connected by an empty space in which each one represents its home, one more open and public and the other more domestic and private.
The patio spaces will be more important than the ones built, as these are the elements that make the house work. The glazing, 6 meters wide, slides only with mechanical support – it opens up for the family's special moments and turns the house into an open space merged with the quadrangular patio. At the same time, this large glazing when opened creates a mini enclosed patio adjacent to the pantry.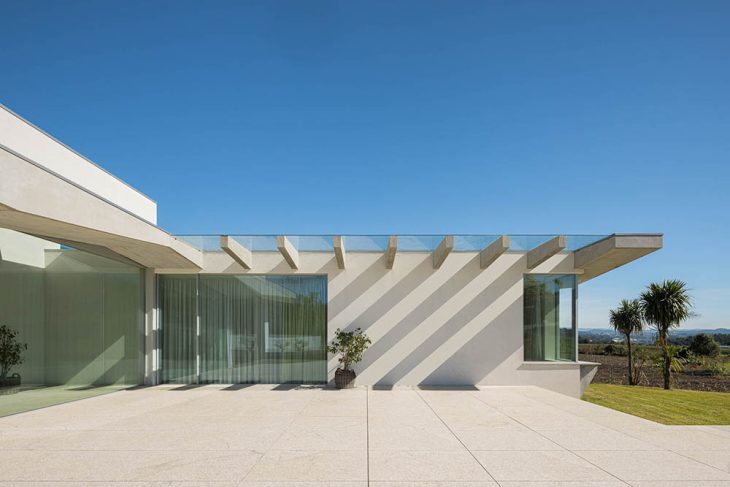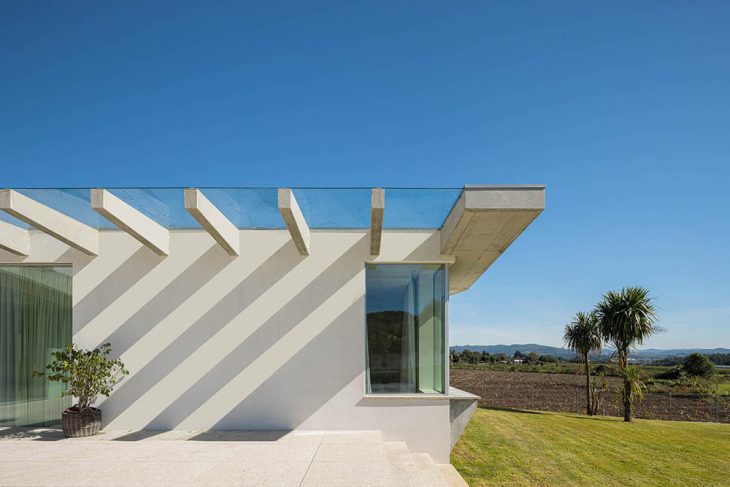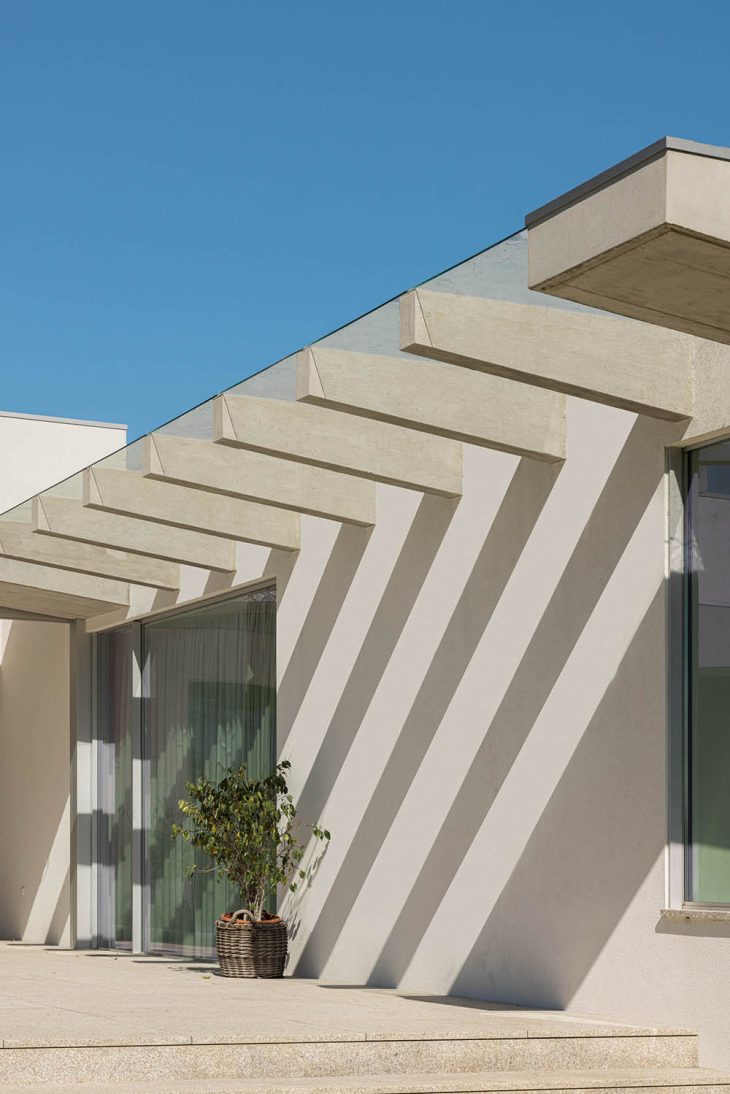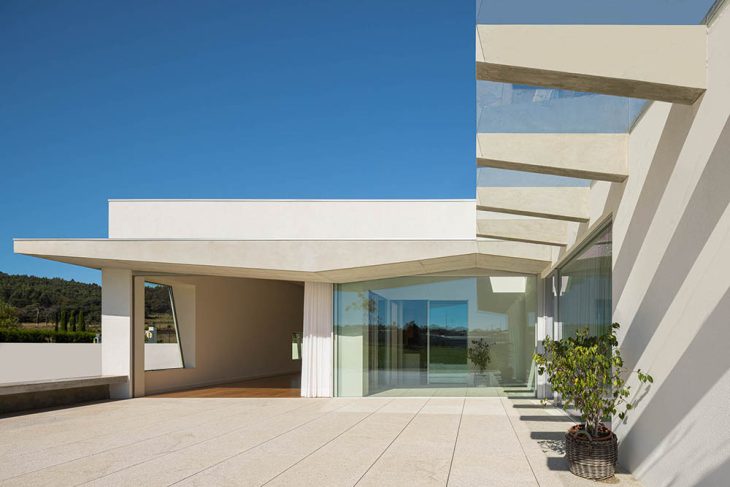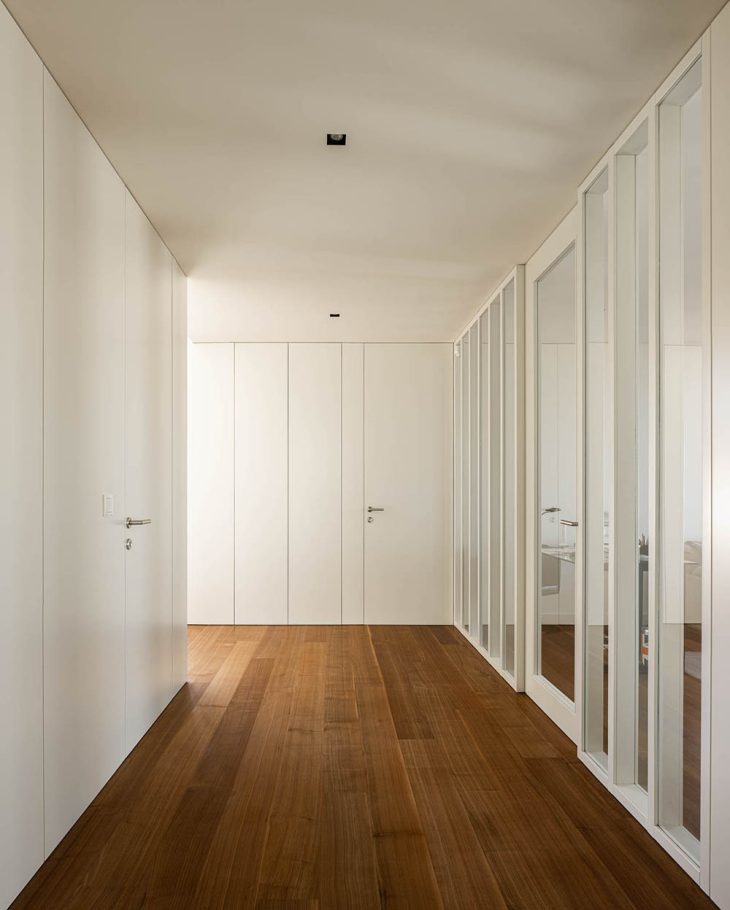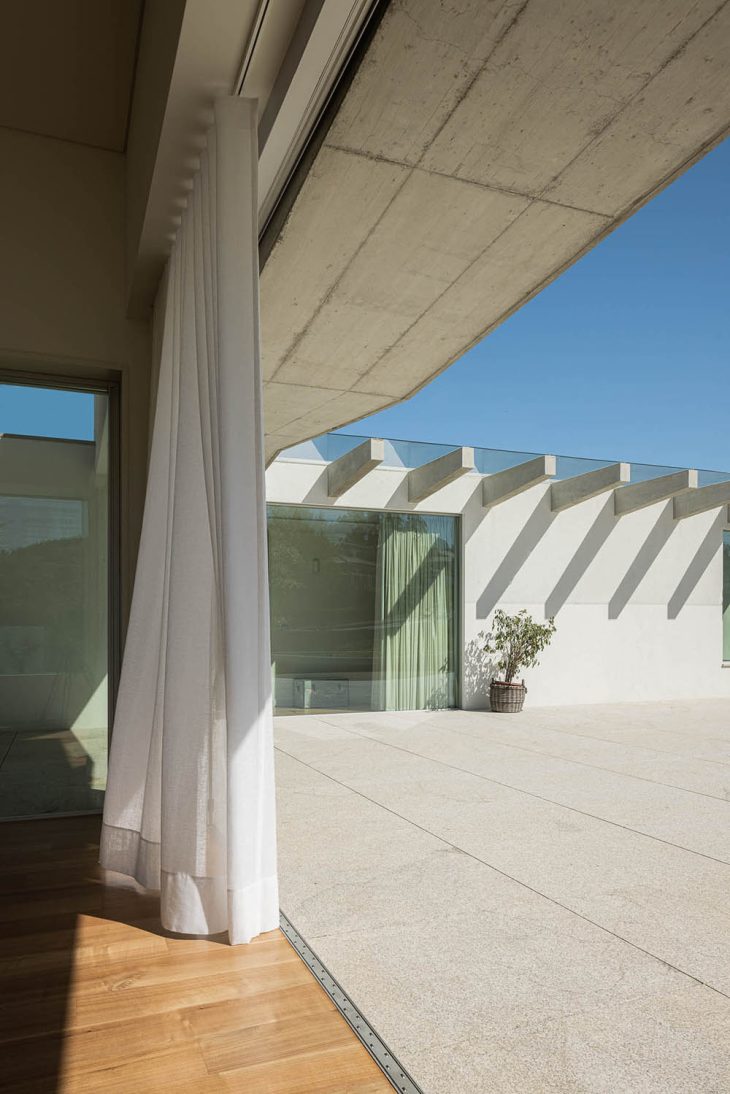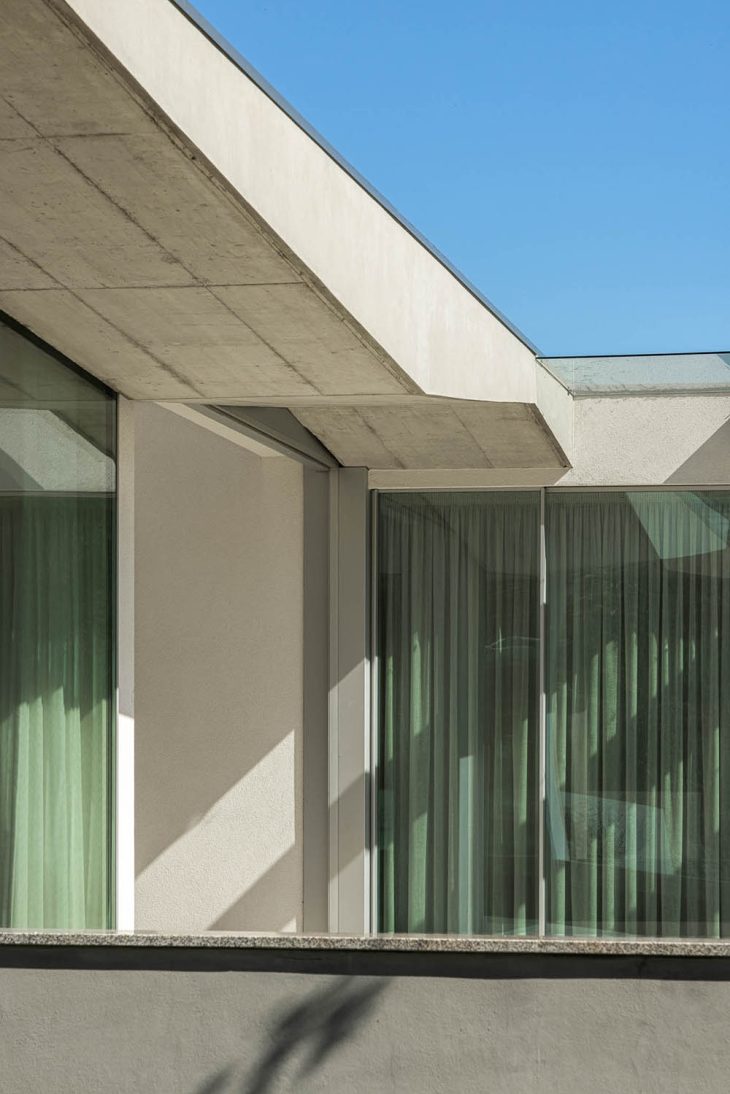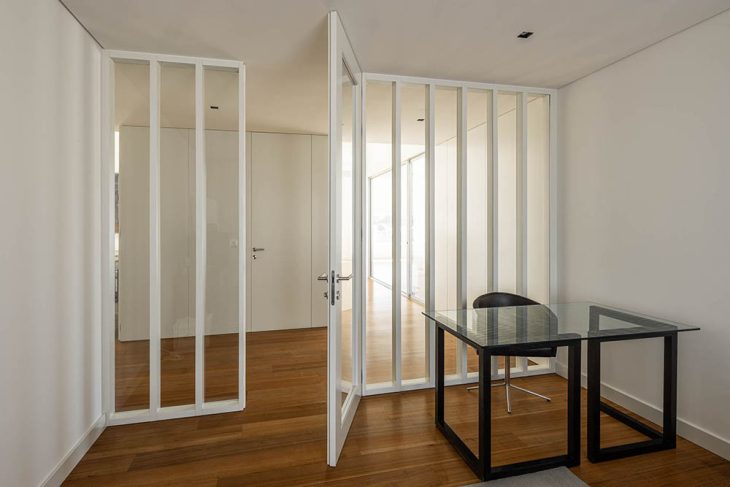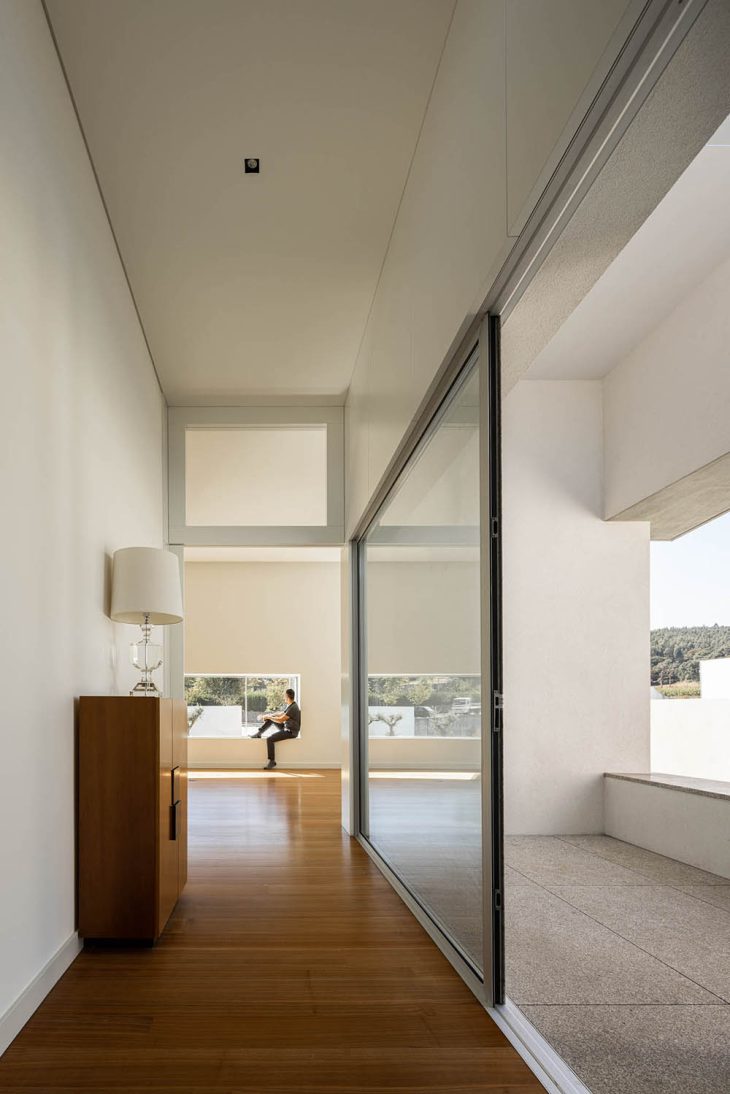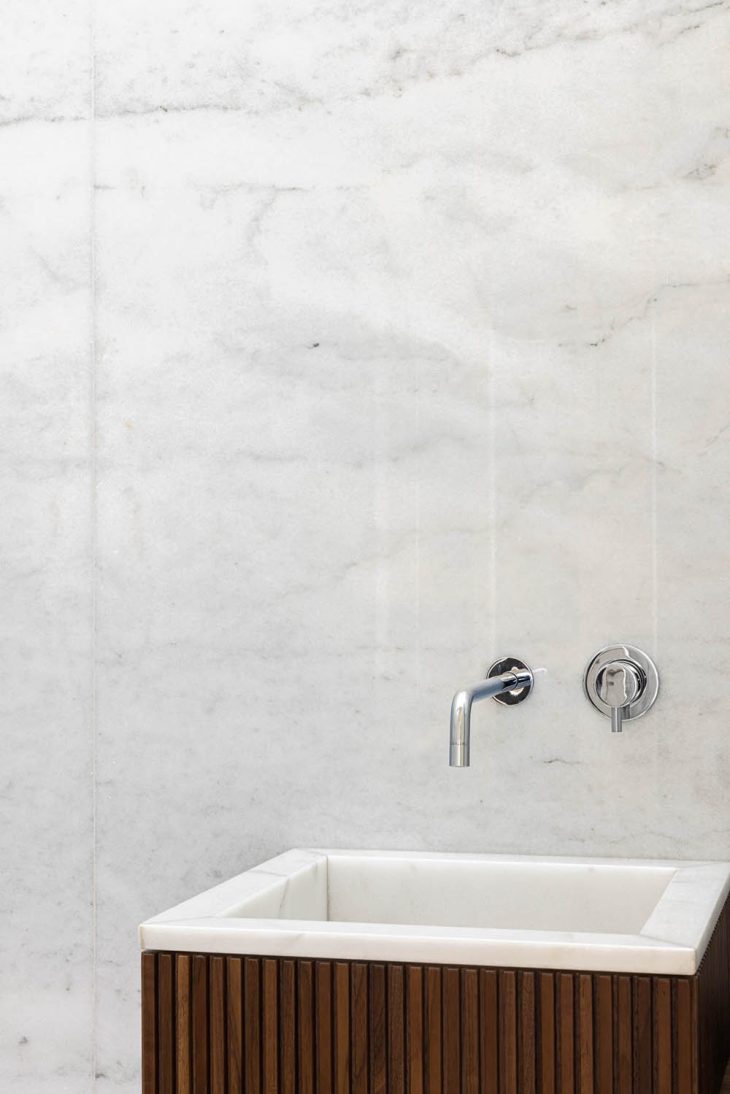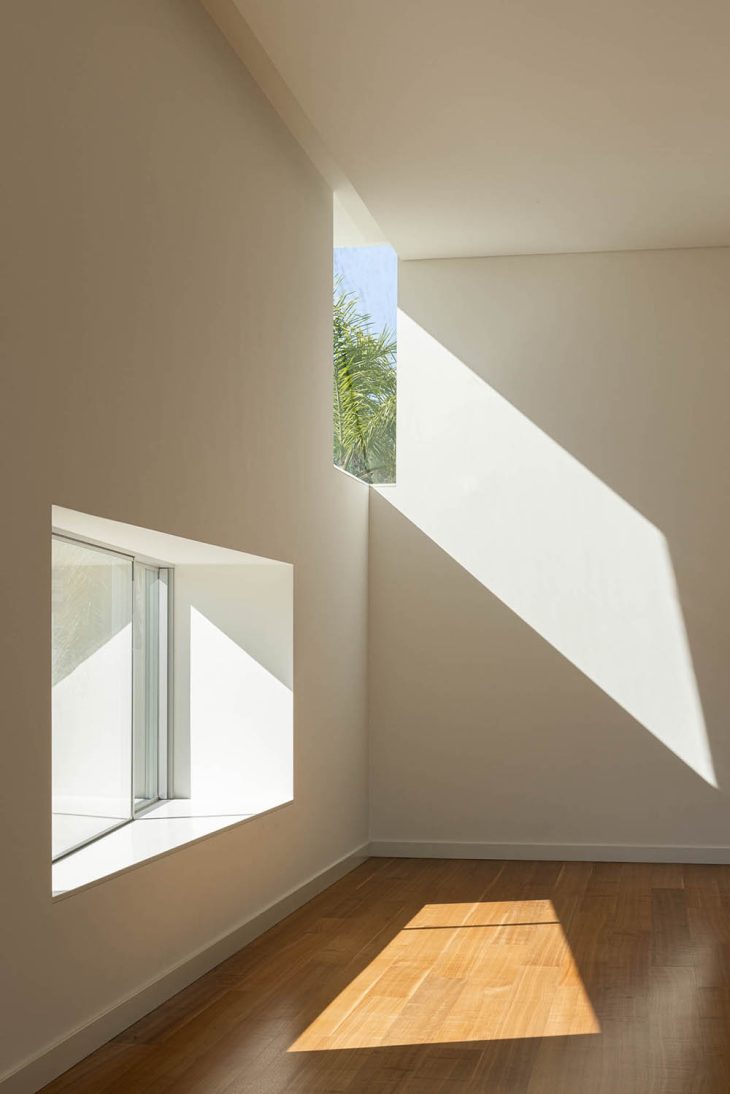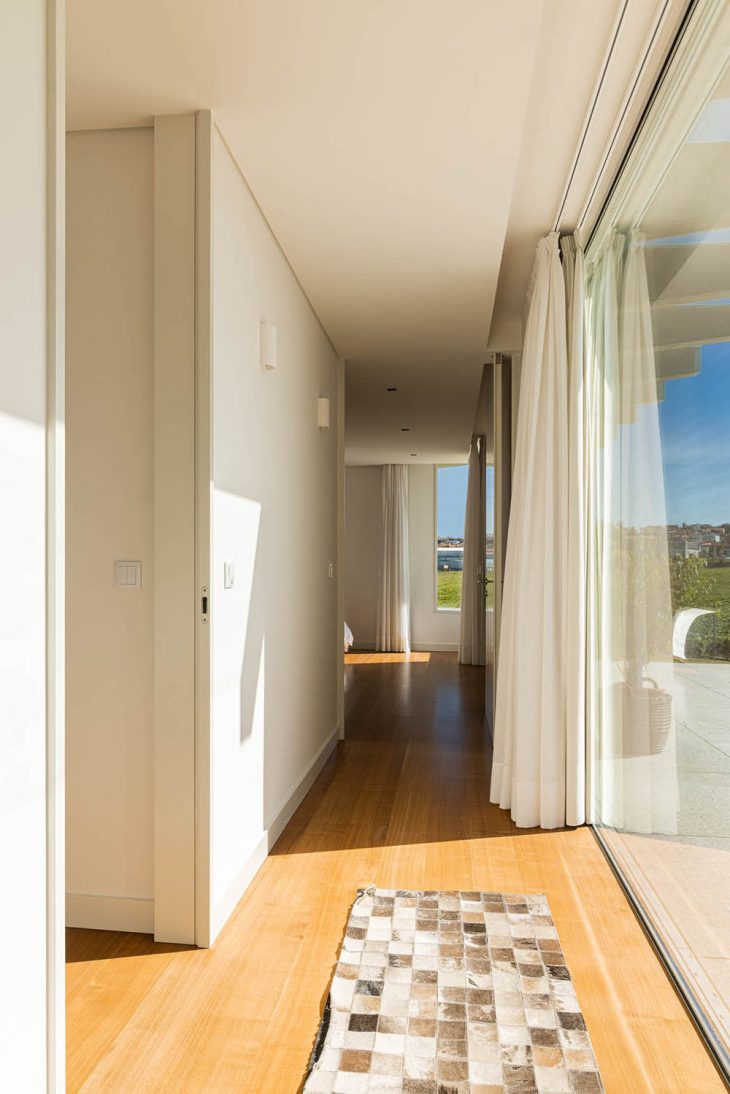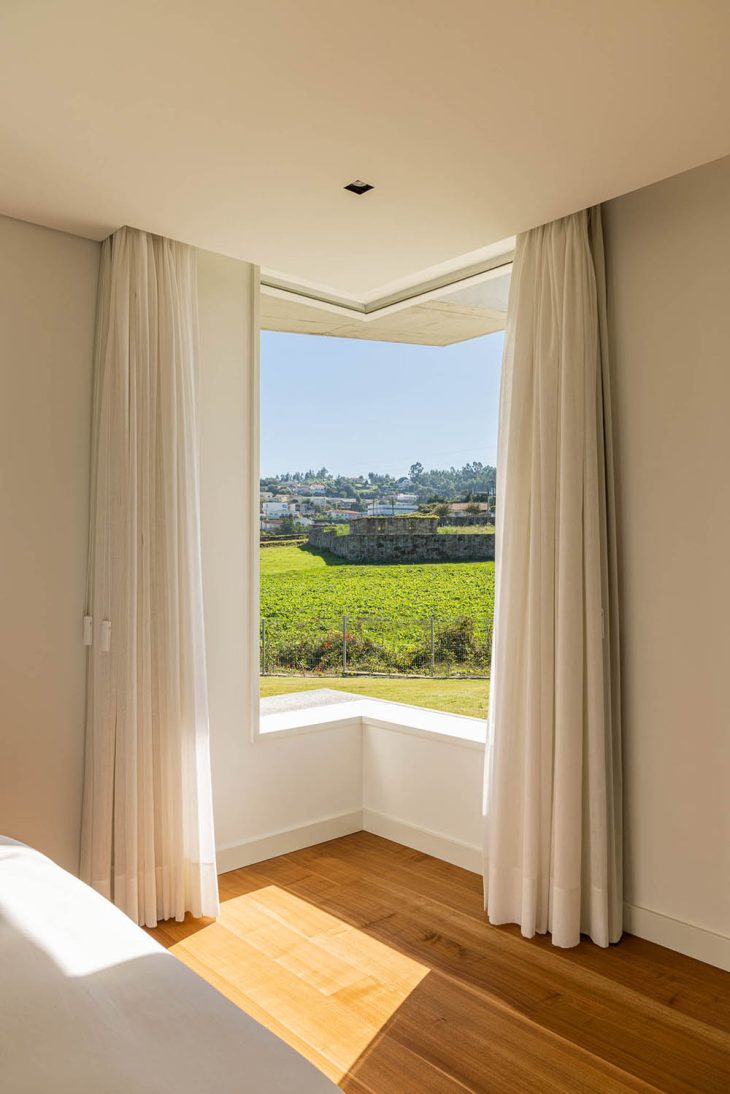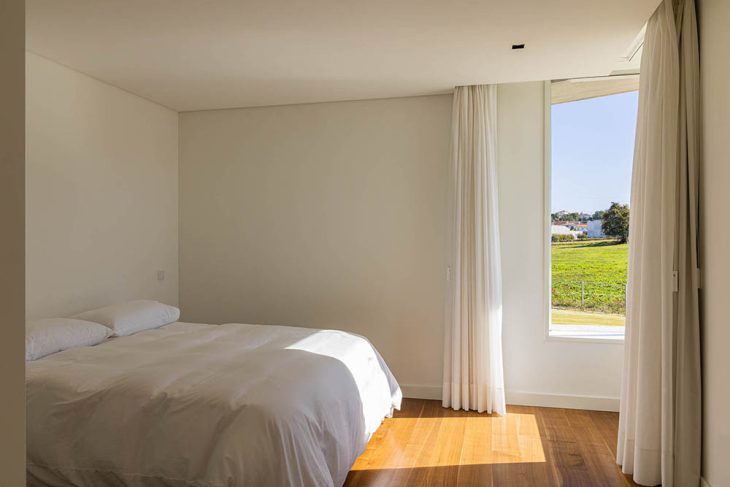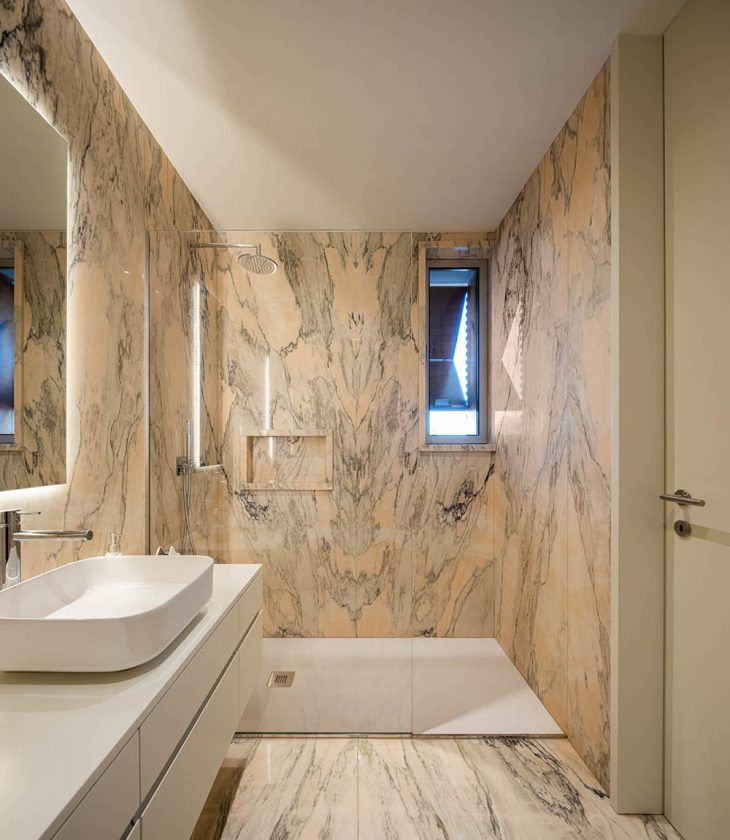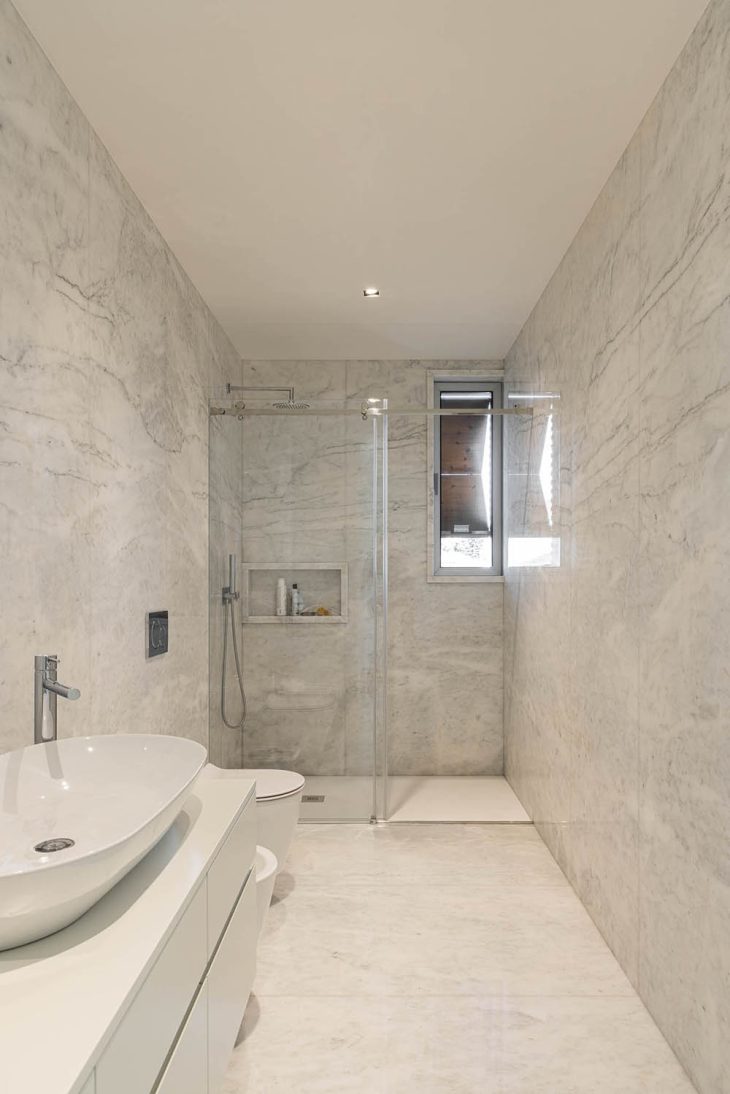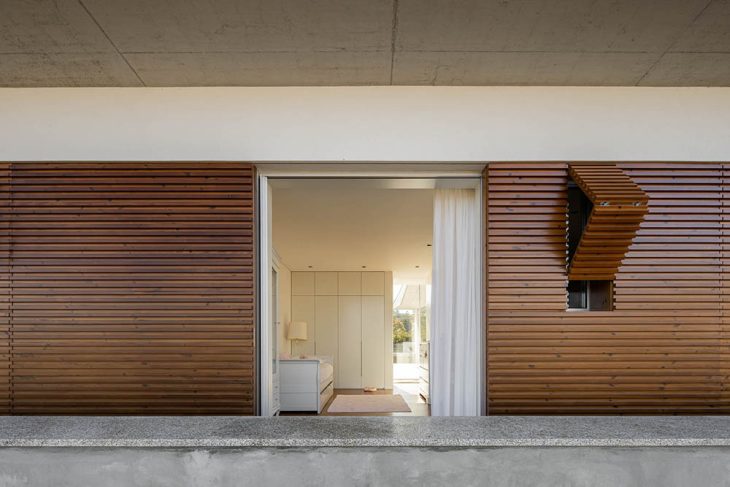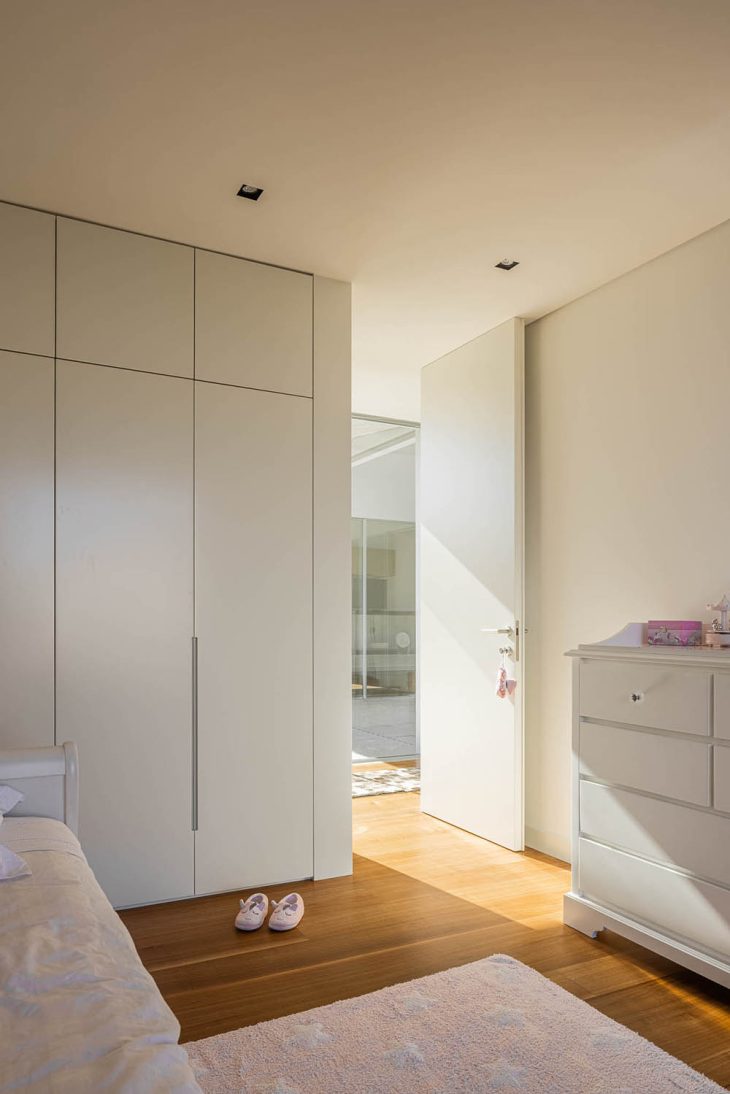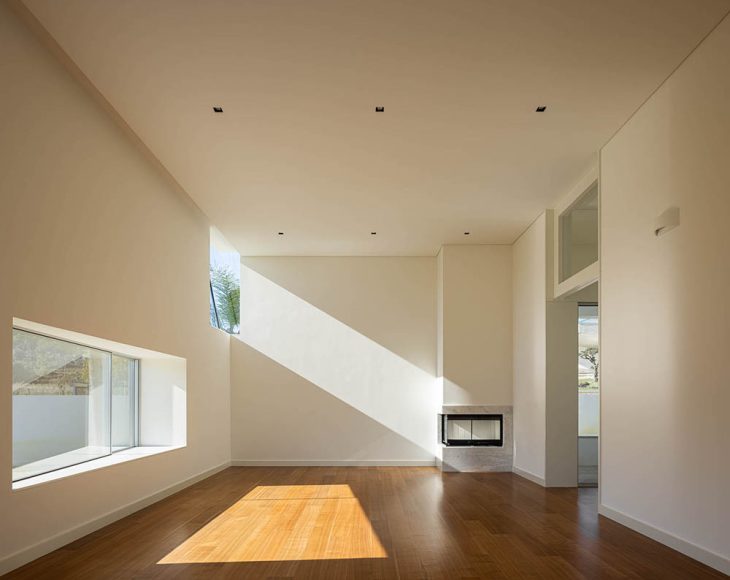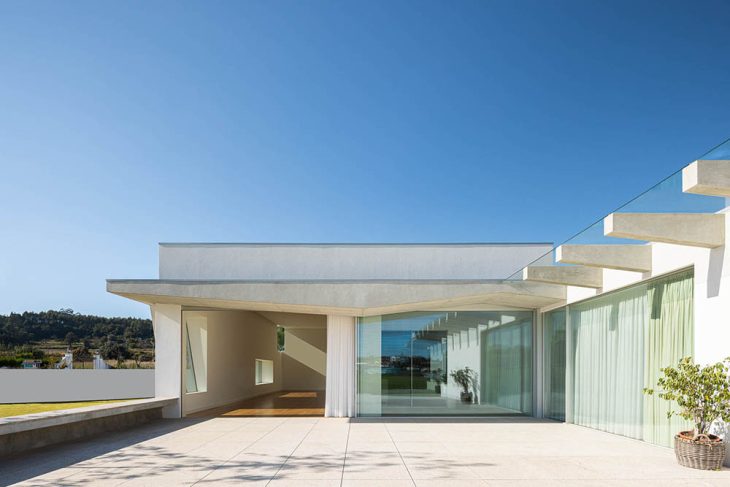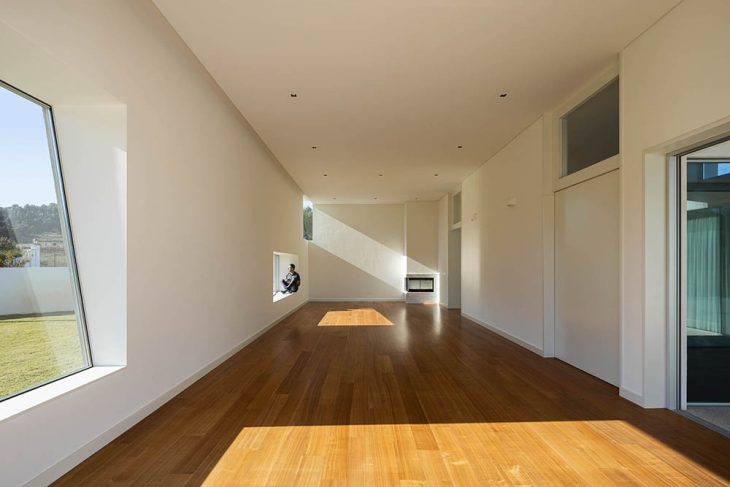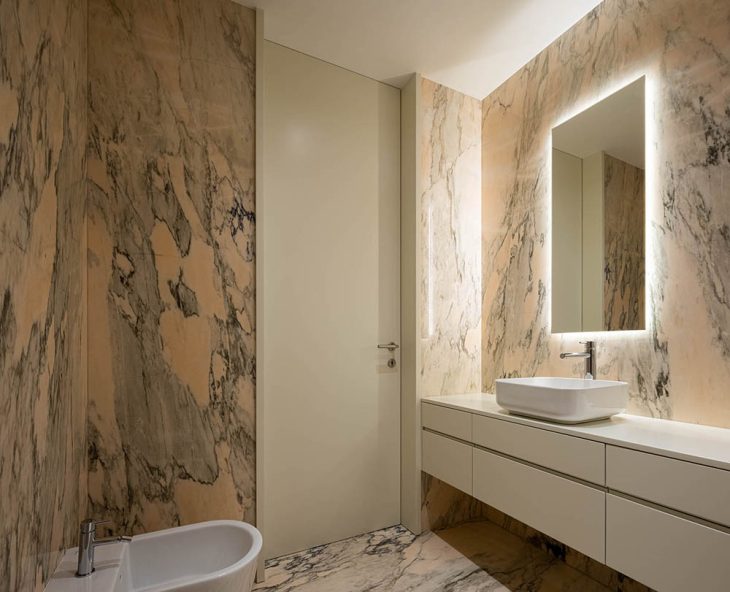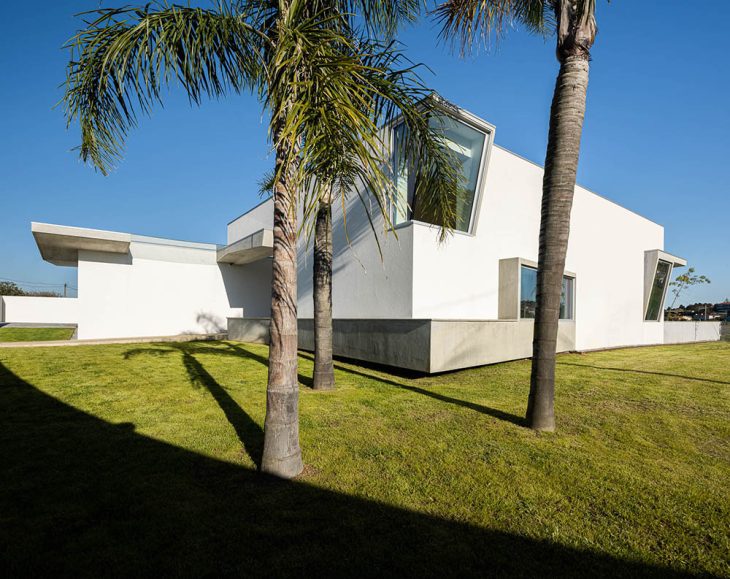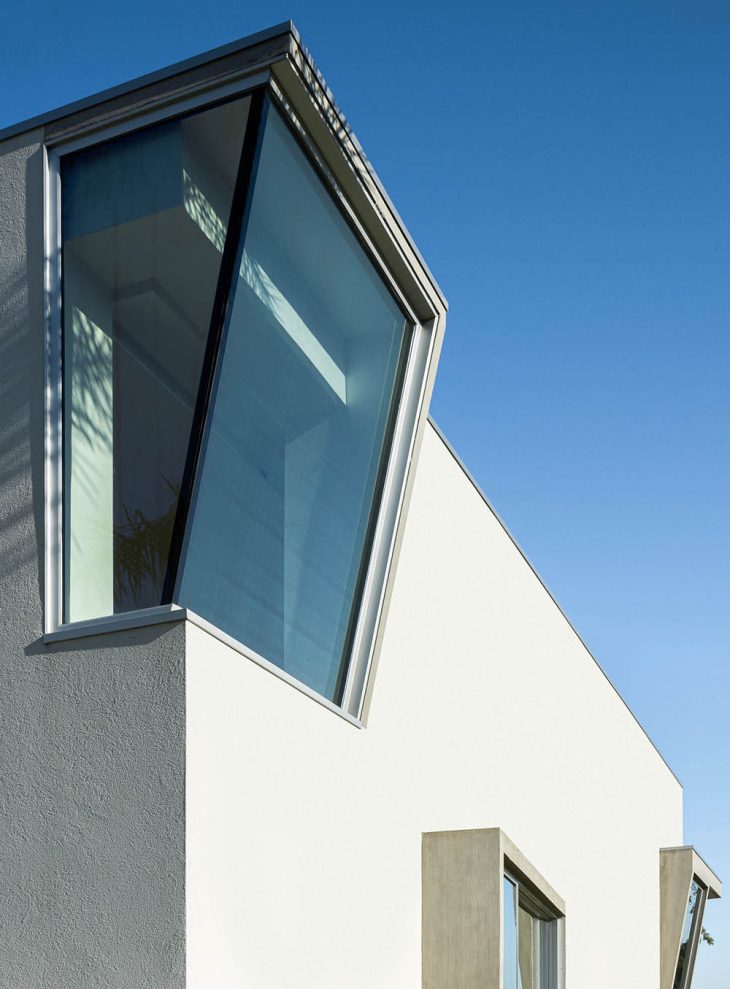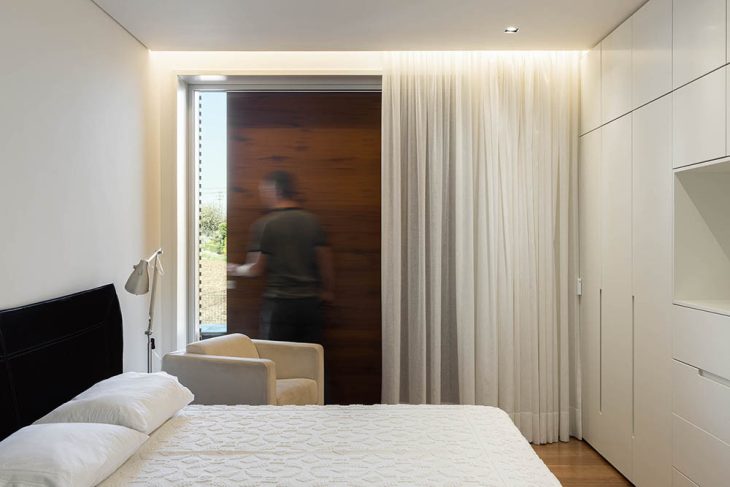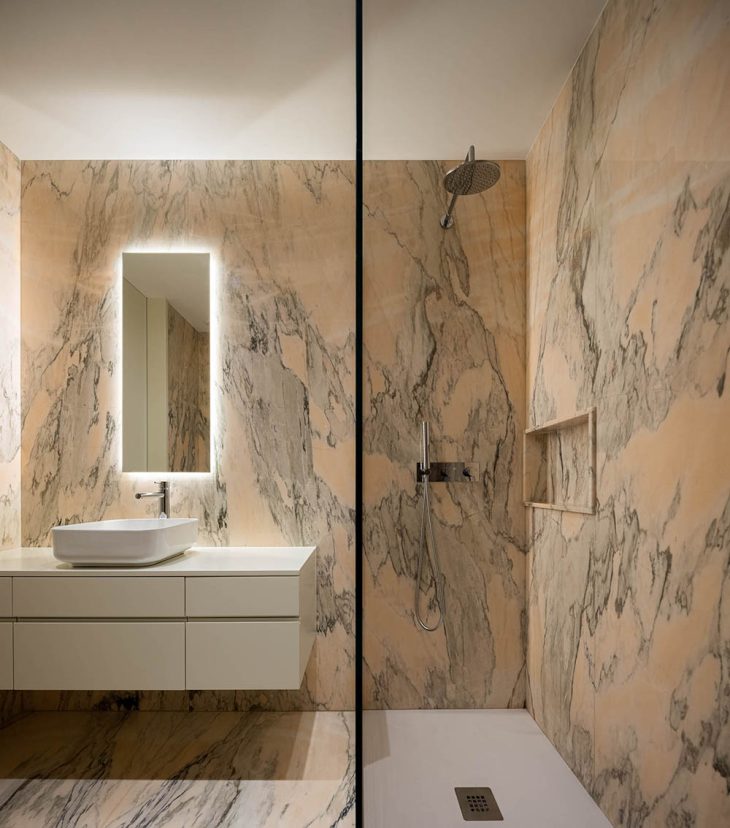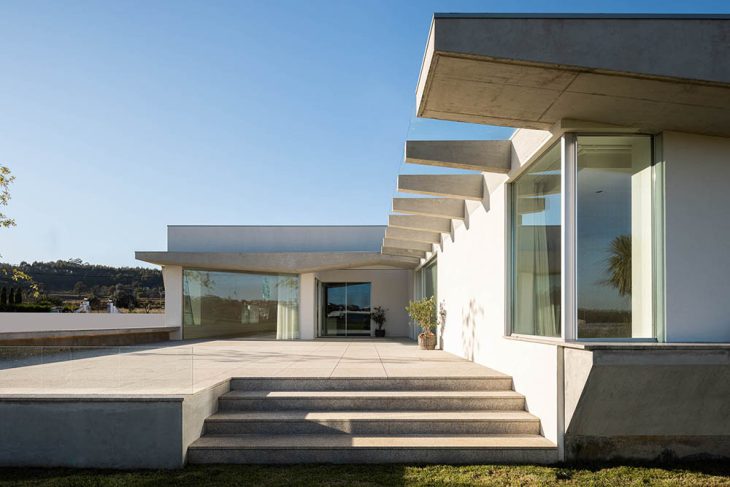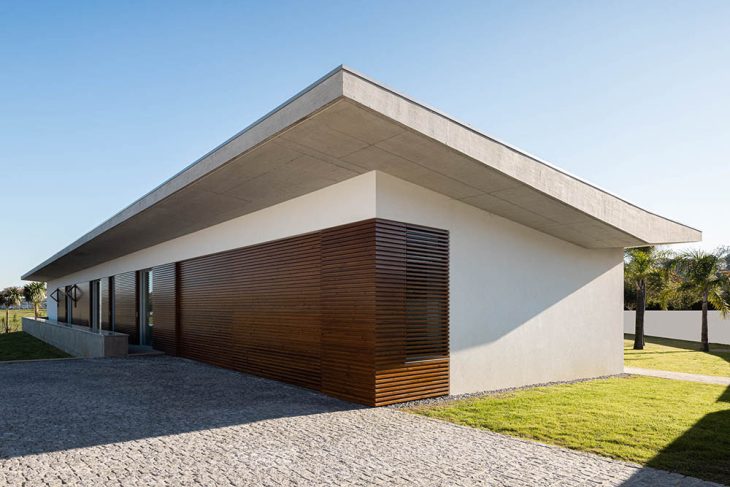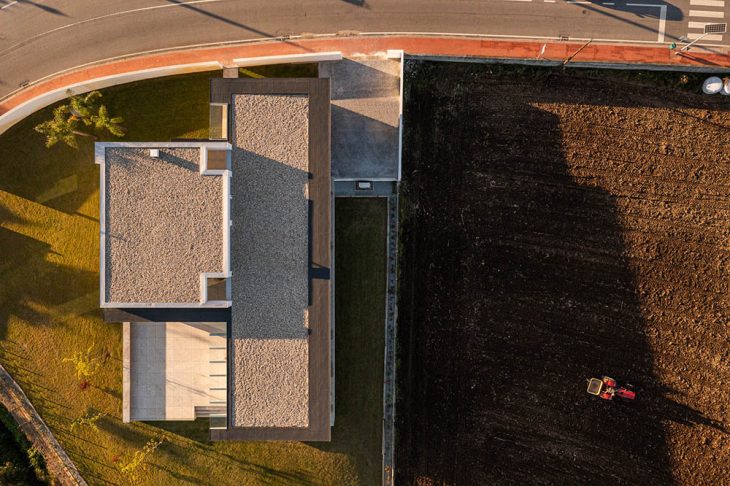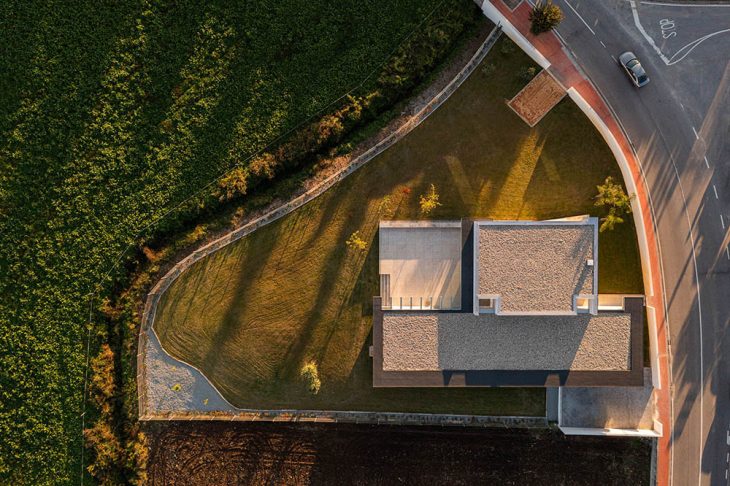 All the openings of the volumes seek a language in which the notion of the window as an element of interior-exterior relationship is assumed. In the bedrooms, the need for seclusion led to the creation of a horizontalized wooden skin, which reinforces the grammatical exercise of a house that intends to be modern but contaminated by a search for fluidity and coherence in the architectural language.
Project name: CASA EM BRUFE
Architecture Office: OVAL – www.oval.pt
Main Architect: AVELINO OLIVEIRA
—
Year of conclusion: 2021
Constructor: Moreira Sampaio, lda
Engineering: OMEGA
Interiors Team: Asil
–