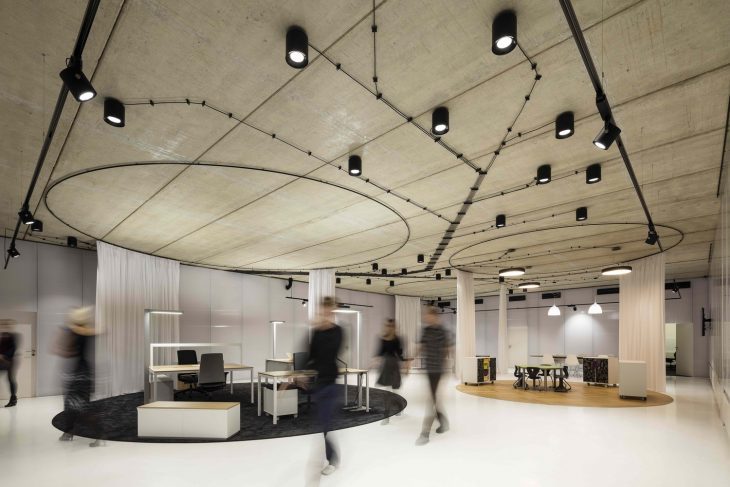 There was a time when designers had to choose between nylon carpets in varying shades of grey or utilitarian concrete. Options were limited and unless it was a high-end design, expensive materials such as marble or granite were off the menu.
Today, the situation is very different. Modern commercial interior designers are spoilt for choice. Carpet and concrete are still available, but there is an exciting range of contemporary materials available. Technology has improved beyond our wildest dreams and modern manufacturing processes are second to none. Take a look around any commercial space, from hospitals and universities to retail spaces and the modern workplace. The number of different materials on display will astound you.
Here are some fantastic contemporary flooring trends in commercial buildings to watch out for: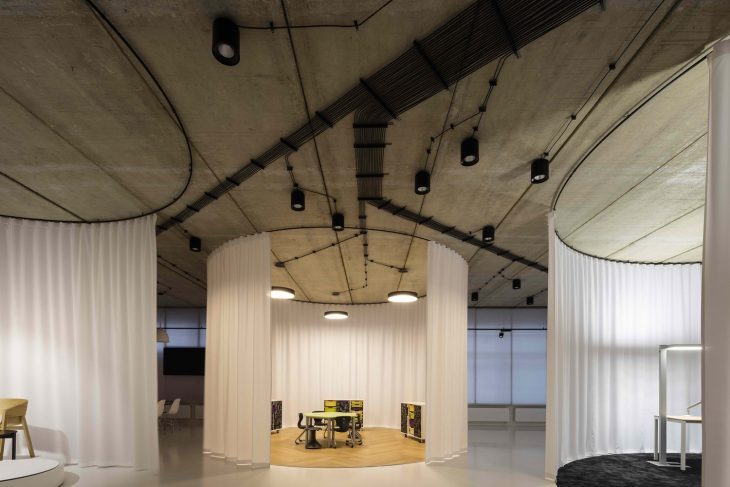 Polished Concrete
Polished concrete is tough and suitable for any type of space, from a manufacturing plant or warehouse to a retail space or boardroom. Unfinished concrete is rough to the touch, but add a chemical densifier to concrete and polish the surface, and you end up with a beautiful finish. It is the ultimate no-wax, trendy flooring for on-trend designers.
Concrete Aggregates
Concrete aggregates are typically used in precast concrete products in commercial architecture, but they can also be used in flooring. Crushed quartz, marble, granite and other materials create a decorative yet hard wearing finish. Decorative pavers are suitable for outdoor areas and are available in a range of different colors.
Digital Printed Porcelain
Commercial flooring has embraced new technology. Modern printing techniques have revolutionized tiles. Manufacturers are now able to print classic or modern designs on ceramic and porcelain tiles. Designers can choose from geometric designs, funky color patterns, and traditional styles. Tiles are available in all shapes and sizes, from small mosaic tiles to extra-long plank shapes.
Photographic printing techniques are now so good that designers can recreate the appearance of natural materials such as wood and stone. This allows designers to lay flooring that mimics the appearance of marble, stone and wood, but at a more economical price. Printed porcelain tiles are also more durable than natural materials, which makes them a better choice for high traffic commercial environments.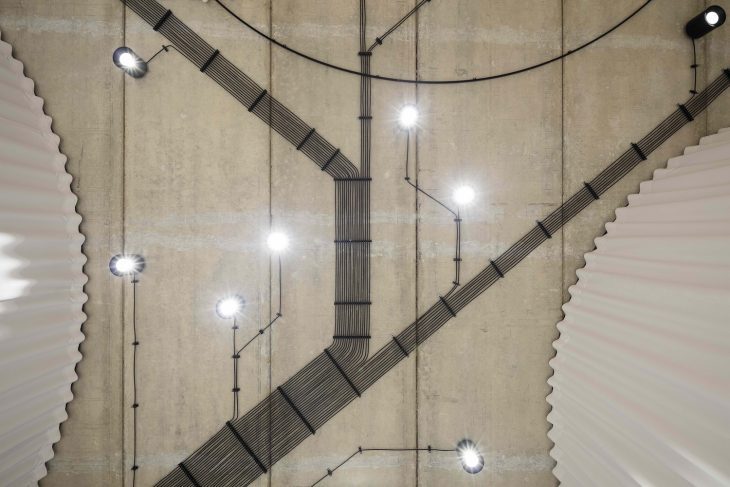 Vinyl Composite
Luxury vinyl tiles have become increasingly popular, particularly in the commercial sector. Vinyl tiles, like printed porcelain, are manufactured to mimic natural materials such as stone and wood. They are warm underfoot, yet resilient to heavy traffic. Luxury vinyl is also available in striking modern designs and colors, which is perfect for a more contemporary interior.
Vinyl tiles are suitable for most areas, but they are an attractive option for retail premises and office space.
Reclaimed Timber
Designers have yet to fall out of love with timber flooring. Hardwood remains a luxury option, but for a high-end design, it is a perfect choice. For a more eco-friendly design, reclaimed timber is an option worth considering.
Mix styles to create a more contemporary look in your design, and don't be afraid of using carpet, as there is still a place for quality woven carpets in low-traffic areas.
Images by Lukas Pelech from MY DVA Showroom by CHYBIK+KRISTOF