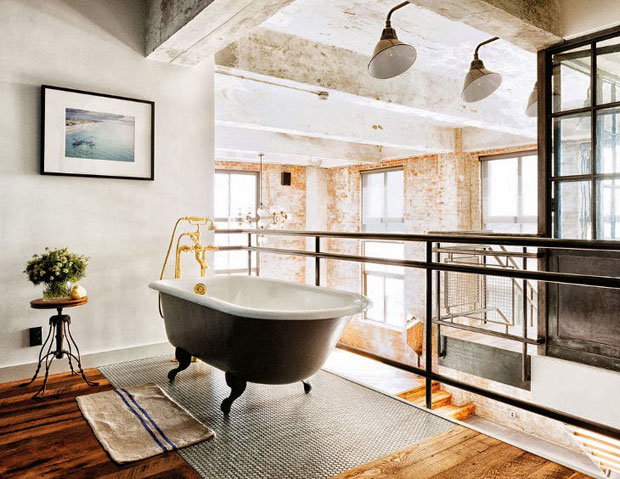 A sign of luxury and elegance in the bathroom, the free standing tubs are the best solutions to renovate your bathroom with lesser floor space. 2017 will witness some elegant interior designing trend, which also includes the freestanding bathtub that is easy to install and spacious enough to bath in. A great example is the one picture above in the Brooklyn apartment of Tumblr founder.
Following are some reasons which signify that why you would want the free-standing tubes in 2017.

Easy To Use and Install
The free standing tubs are exactly what their name suggests. They are an elegant piece of bathroom furniture capable of standing alone and are an all-inclusive bath solution. These tubs are finished on all the sides, and thus, you do not need to mount them on the walls. Also, these come in a vast range of shapes, sizes and materials which introduce a lot of creativity to the process of selecting a bathtub for your bathroom. You can easily choose one matching your bathroom's décor. Image Valley Villa by Arches Architecture Studio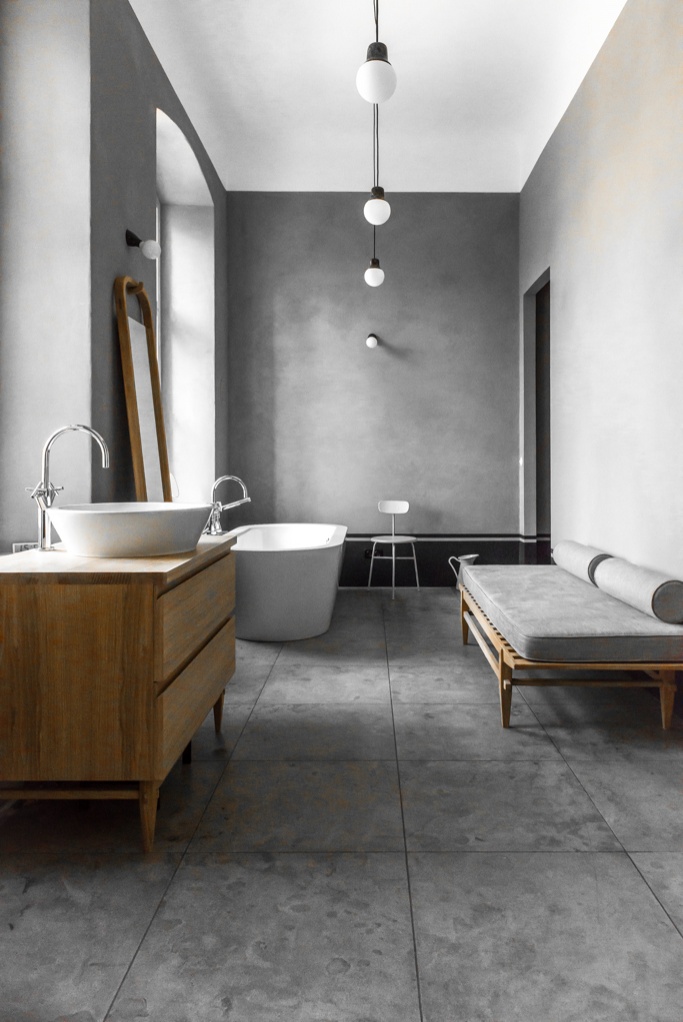 Low Cost
Though the free standing bath tubs connote luxury, but they re highly cost-efficient as compared to the traditional bath tubs which need to be installed in the bathroom. Even if a free standing tub costs you more initially, you save on the price of installation of the tub, and hence, ultimately these tubs cost less than their conventional counterparts. Image From Berlin Home by Jacek Kolasinski
Different types of Freestanding Tubs
When it comes to finding the right tub, there are different options available in the market. In 2017, you'll come across some new or redesigned freestanding tubs including- American Standard, AKDY, Wyndham Collection Soho & Mermaid, Aerial Bath and a few others. You can select as per the need and size you're looking for.
Décor Enhancement
The freestanding tub creates an elegant look to the overall area of the bathroom. However, if paired with chandelier will add more elegance. You can surely experiment with the overall addition.
Allows Flaunting The Floor Décor
By using a bathtub, if you are worried about your floor work and design, you do not need to worry about it anymore. You can choose a clawfoot tub, which instead of hogging up the floor décor & space, leaves enough room for flaunting the floor pattern in an uninterrupted manner.
Makes The Bathroom Look Spacious
By acquiring lesser space itself and leaving more room for the bathroom, it makes even the smallest bathroom look spacious. So, even when you do not have a spacious bathroom, you can find a turn that ideally blends with your bathroom décor and let it look far more spacious than it actually is. Apart from all these benefits, when you purchase a standing bathroom tub, you upgrade your bathroom décor with the latest trends and bring home an elegant piece of luxury that gives your bathroom a spa retreat like look. Who would not want to renovate the bathroom in this way and still save money spent as the tub installation cost?