You can beautify your home with brand-new hardwood flooring.
You deserve the best. As such, you owe it to yourself to consider taking advantage of the beauty of new hardwood floors.
Hardwood floors are comfortable and durable. What's more, they're surprisingly affordable.
There aren't many things that compare to the warmth and character that hardwood floors bring to a room. There are many choices of hardwood flooring on the market.
However, not every option works for every application. Resultantly, you'll need to figure out how to choose wood flooring.
If you're in the market for new hardwood flooring, there are a few things that you should consider. To learn how to choose hardwood flooring, read on.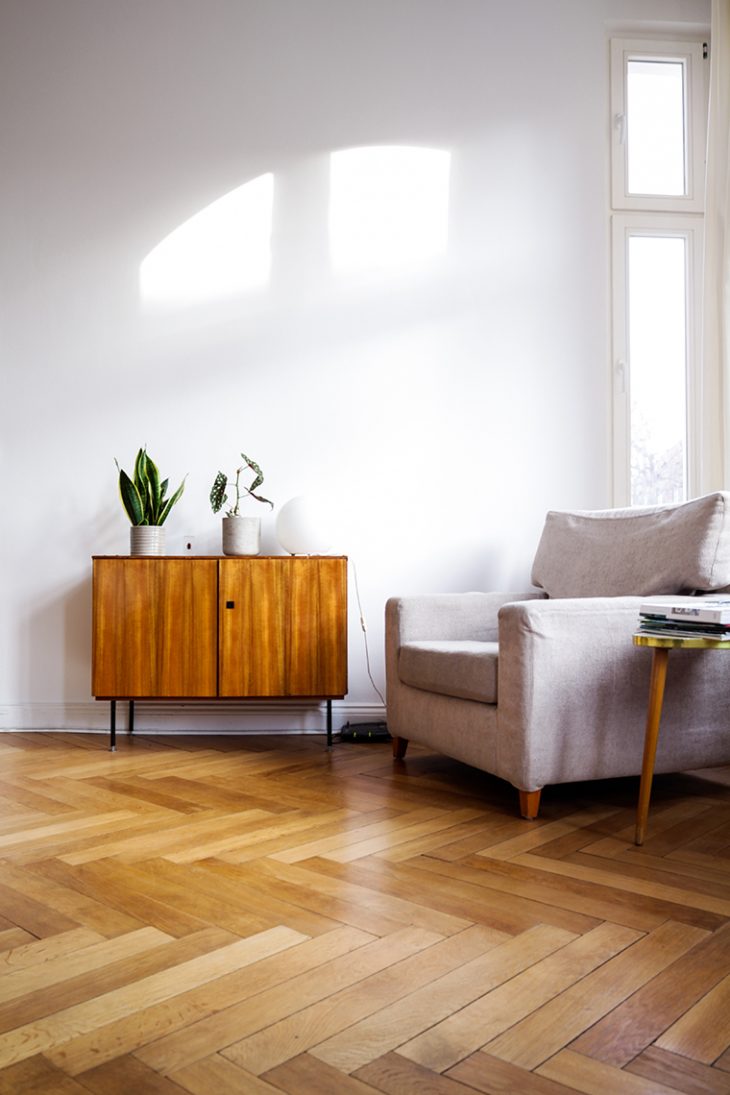 Which Flooring Options Are Right for My Home? How to Choose Wood Flooring
Hardwood flooring evokes images of class, charm, and richness. Furthermore, it seems to last forever.
As hardwood flooring ages, it gains even more character. Nevertheless, you'll need to learn about how to choose hardwood flooring before you can enjoy the beauty that it provides.
New flooring options are available in various widths ranging from narrow to wide. You can also purchase parquet squares. Relatively recently, homeowners have taken an interest in parquet combinations of squares and triangles.
However, hardwood flooring strips that span the width of a room are the traditional choice for many homeowners. They give the illusion that a room is larger. Meanwhile, hardwood planks can give your home a rustic appearance.
Parquet flooring has distinctive geometric designs. It works great for formal living spaces in your home.
You should also consider wood species. Flooring wood species come in a range of strengths, colors, and patterns.
For example, Cherry, Oak, and Maple are the most common flooring choices among homeowners. Homeowners choose them because they are extremely durable.
Other homeowners prefer exotic woods such as Brazilian Cherry and Mahogany. Homeowners opt for these woods for their stunning appearance.
Hardwood flooring is also available in a range of colors. Accordingly, you can find wood flooring colors that range from natural wood to jet black.
Assessing Looks and Durability
If you have a busy household, the hardness of flooring is important. For homes full of kids and pets, it's important to choose the hardest flooring that you can find. Hardwood choices such as Red Oak can withstand the test of time.
You may like the appearance of a softer wood, such as Pine. However, these flooring choices scratch quickly.
More importantly, however, you can't install all kinds of wood flooring in all parts of your home. You must also consider the installation method when choosing hardwood flooring.
When considering your choices, you must also think about the finish of flooring options. Hardwood floors are available in a range of colors and options.
Manufacturers usually pre-finish hardwood floor products. This feature simplifies the installation process. It also eliminates chemical fumes, dust, and waiting for building materials.
Manufactured hardwood flooring typically lasts longer than unfinished flooring that you'd purchase and then apply a protectant. For this reason, the finish of manufactured hardwood floors usually comes with a manufacturer's warranty.
Nevertheless, some homeowners prefer unfinished hardwood floors. For some, the opportunity to hone out imperfections and select an utterly unique color is worth the extra hard work.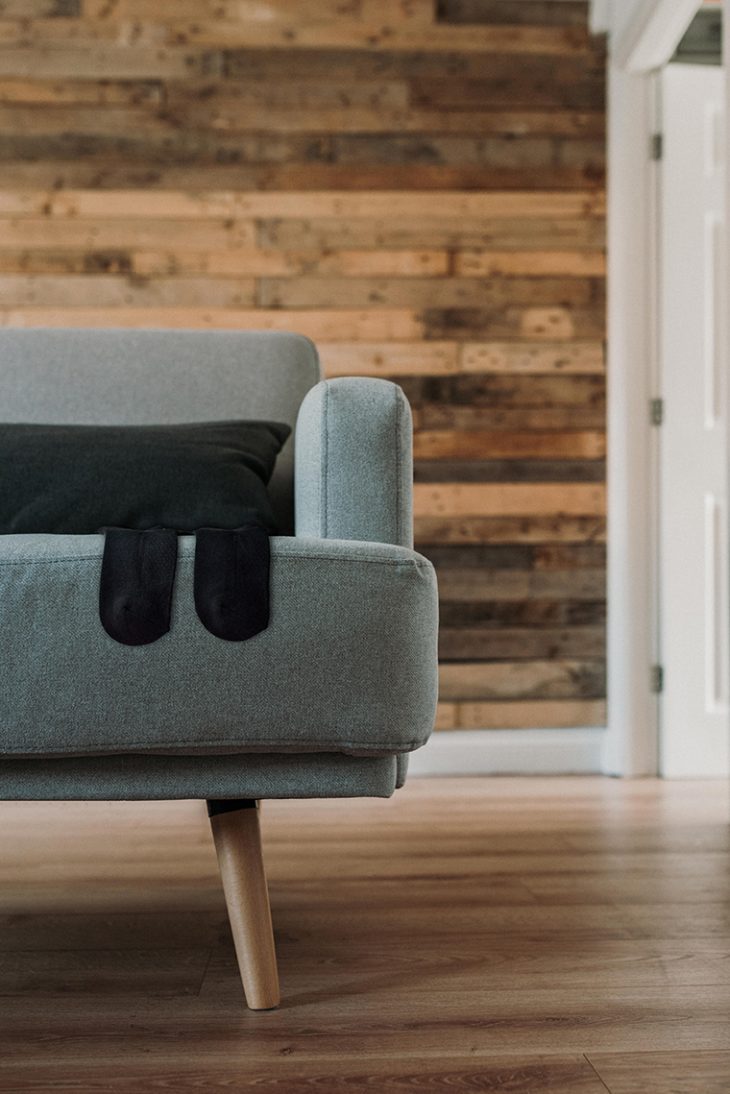 Choosing the Perfect Hardwood Flooring
Overall, there are two types of hardwood flooring – engineered and solid. Manufacturers make solid hardwood flooring directly from logs.
They then create tongues and grooves along the long and short edges, enabling builders or homeowners to create an almost seamless surface. When buying hardwood flooring, you can choose finished or unfinished solid wood.
Alternatively, manufacturers make hardwood flooring with either layers of plywood or composite material. They then add a layer of solid hardwood on the top of the flooring.
Both solid and engineered flooring provide the beauty of a hardwood finish. However, solid wood contracts or expands depending on the humidity in your home. As a result, you must install it above ground level.
Engineered flooring is more stable. Its multi-ply construction gives it more rigidity. As a result, you can install it anywhere in your home.
Accordingly, engineered flooring is ideal for basements and bathrooms. In these areas, this kind of flooring can stand up to humidity and dampness.
Wood Floor Options
There are many different types of wood that you can choose for your floor. Some are harder and more durable than others. Most homeowners worry about typical wear and tear when considering hardwood floors.
In the United States, Red Oak is the standard for hardness. Resultantly, Red, and White Oak are the most common flooring choices among US homeowners.
Hickory and Maple wood are harder than Oak, and they are also popular flooring choices.
Meanwhile, Walnut is softer than Red Oak, yet, it's still popular.
Other homeowners prefer exotic hardwood floors. Exotic hardwoods consist of materials such as Brazilian Cherry and Koa as well as Cumaru. These floorings are the hardest materials in the world.
Exotic woods derive their hardness naturally. They're ideal for high-traffic areas in your home.
Fortunately, flooring comes in many varieties. The many choices available in hardwood flooring make it easy to find a selection that will match the decor in your home.
For example, you may have a Colonial style home. In this case, you may want to opt for White Oak or Maple planks.
Alternatively, you may have a more traditional interior. Then, you may prefer hardwood flooring in dark charcoal, pewter, or whitewash stain. These finishes give hardwood flooring a modern transformation.
Finally, you want to consider the finish of the flooring. The finish of hardwood flooring determines its overall appearance. You can choose from finishes such as clear gloss, distressed, hand-scraped, or wire-brushed finish.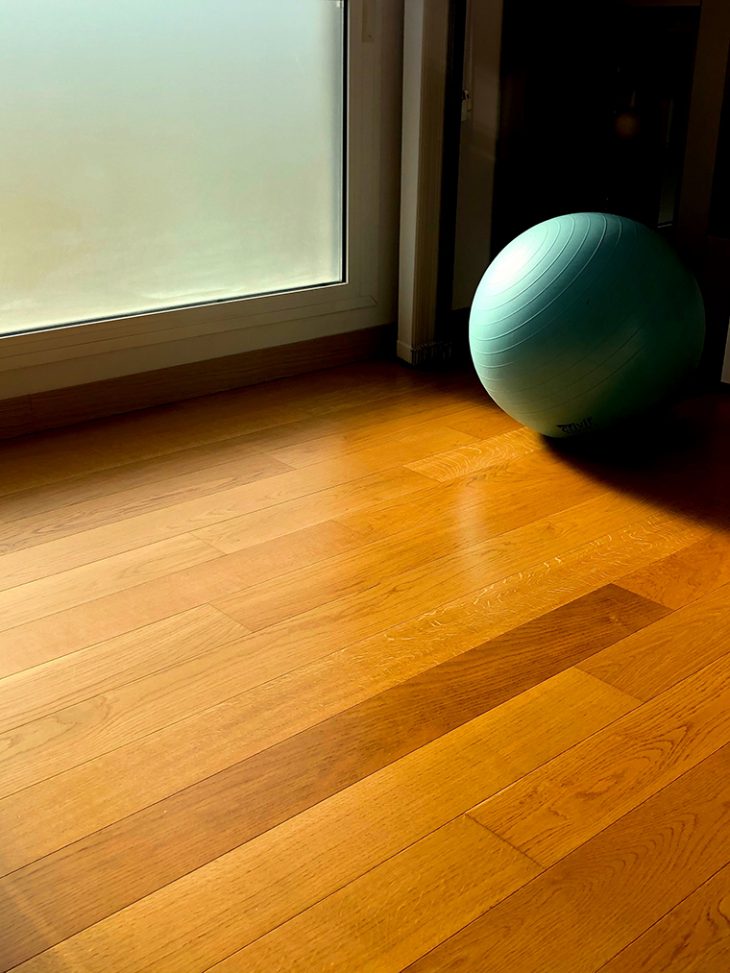 Hardwood Flooring Tips
Most people greatly appreciate the charming appearance of hardware flooring. It never goes out of style and can add value to your home. However, a few tips can go a long way to helping you get the most out of your new hardwood floors.
A beautiful hardwood floor starts with the installation. After measuring all the areas that you want to cover, remember to add 10% to 15% of your estimate to account for waste and mistakes.
Also, you can make the job of removing carpeting easier. First, remove all the furniture from the room. Then, cut the carpet into 3-foot strips.
Now, you can roll the carpet up easily. Cutting the carpet into strips also makes it easier to get it to the curb.
Once you remove the carpet, pull out all the tacks. Be careful not to leave any behind. You don't want an unpleasant surprise if you step on the wrong spot.
Give the installation area a good sweep and make sure that you've removed all fixed and loose tacks. Now, you're ready to bring in your new flooring.
New flooring needs time to acclimate to the humidity in your home. Accordingly, it's a good idea to give new flooring a few days to adjust to the humidity and temperature in your house.
If you don't give new flooring materials an adjustment period, they may buckle or show gaps over time. Some contractors recommend giving hardwood floors as much as two weeks to acclimate to a new environment.
Finding the Best Deal for Hardwood Flooring
The cost of hardwood flooring varies. Depending on the species and the finish, it may cost more or less money.
Solid prefinished hardwood flooring can run anywhere from $2.49 to $12.69 per square foot. Meanwhile, prefinished engineered hardwood flooring can cost anywhere from $1.69 to $8.79 per square foot.
Usually, the cost to have flooring professionally installed equals about half the cost of materials. However, other factors will affect the price of the installation, such as the difficulty of the job.
Contractors install both engineered and solid wood flooring using the same techniques. They'll either nail, staple, or glue the planks to the subfloor.
Manufacturers also make hardwood flooring products that click together. They're easy to install and float above the subfloor.
Hardwood flooring installation can prove pricey. Accordingly, you want to find the best place to buy hardwood floors.
Also, you can save money by installing it yourself. However, it's important that you're honest with yourself about your abilities. If you're not sure of what you're doing, you may save more money in the long run by hiring a professional to do the job.
Learn More About Beautifying Your Home
Now you know more about how to choose wood flooring. Home improvement is a seemingly never-ending endeavor.
If you're considering new hardwood flooring, you've probably been thinking about other ways to make your home look great. You can find out more about home beautification right here on our blog.